To honor Kobe Bryant's Hall of Fame selection, Spalding is releasing a limited-edition basketball on December 21—when the game was first played nearly 129 years ago in Springfield, MA.
The last Spalding basketball ever designed with the help of Kobe himself, the ball will be released in limited quantities—2,408 available globally, and just 824 in the United States.
Featuring a two-tone channel-less design—the first in Spalding's history—and an exclusive snakeskin composite cover, the Kobe 'Hall of Fame' basketball tells a story with its opposite sides.
The gold half highlights the peak of Kobe's accomplishments—the iconic image of Bryant embracing the crowd after winning his 5th championship and the Hall of Fame logo above it.
The black half focuses on Bryant's famed Mamba Mentality by showcasing an elaborate, cross-channel black mamba snake with a gold-foil accents and Kobe's signature.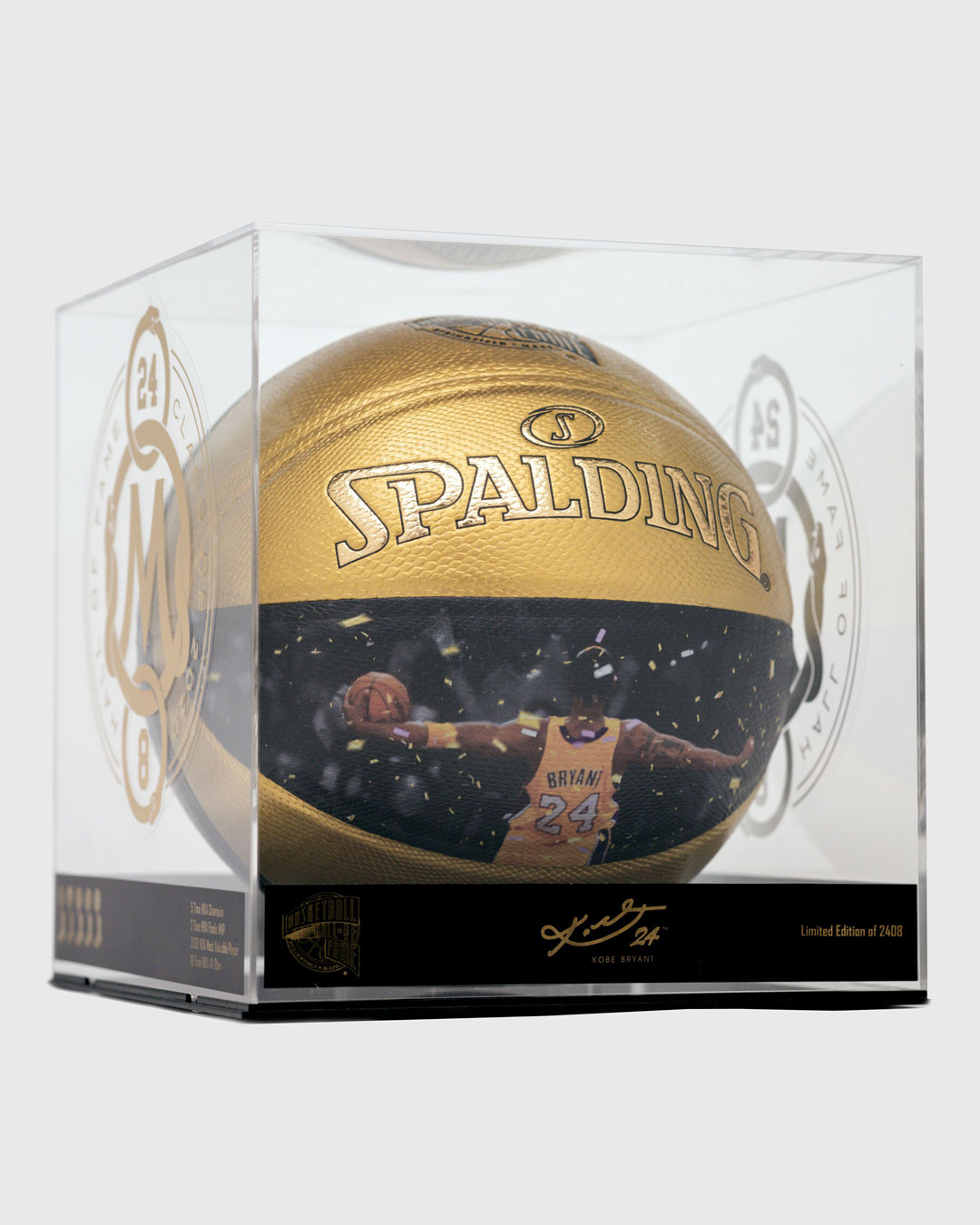 The custom premium display box showcases Kobe's signature, alongside his 18 All-Star nominations, 5 championship trophies, 2 Finals MVPs and regular-season MVP.
The ball will be available exclusively to MVP Members in the Spalding App for $299.99 on Monday, December 21 at 10 a.m. EST.
—
Ryne Nelson is a Senior Editor at SLAM. Follow him on Twitter @slaman10.
Photos courtesy of Splading
18,341