It all started with Larry Demetric Johnson.
When SLAM was initially founded back in 1994, no one was messing with us.
Which makes sense: The company was just starting out, had yet to establish itself as a legit publication, and was deliberately aiming to be outside the box.
Here's an excerpt from the first ever editor's letter, penned by Cory Johnson:
"DO YOU REALLY 'Love This Game?' Have you ever heard the sound of bouncing basketballs in your sleep? Have you imagined yourself with that dazzling crossover move that leaves your opponent in the dust? Have you ever dreamt—just once—of a soaring, slow-motion, monster slam dunk?

"Then welcome home, this is the magazine you've been waiting for."
So the first cover was obviously going to be crucial. It would have to turn heads, set the tone, and let people know what SLAM was about. It would have to feature a player who captivated the basketball world, who inspired those dreams of "a soaring, slow-motion, monster slam dunk."
If the plan worked, and SLAM started to grow, the staff understood that this cover would become iconic.
—
Larry Johnson was a collegiate star in the entertainment capital of the world on a team that defined swagger. Over his two seasons at UNLV, the Runnin' Rebels went 69-6, winning a national championship in 1990, and LJ averaged 21.6 points and 11.2 rebounds. Not bad.
At 6-6, 250 pounds, with explosive athleticism and unique strength, Johnson was a man amongst boys. He was ready for the NBA, no question.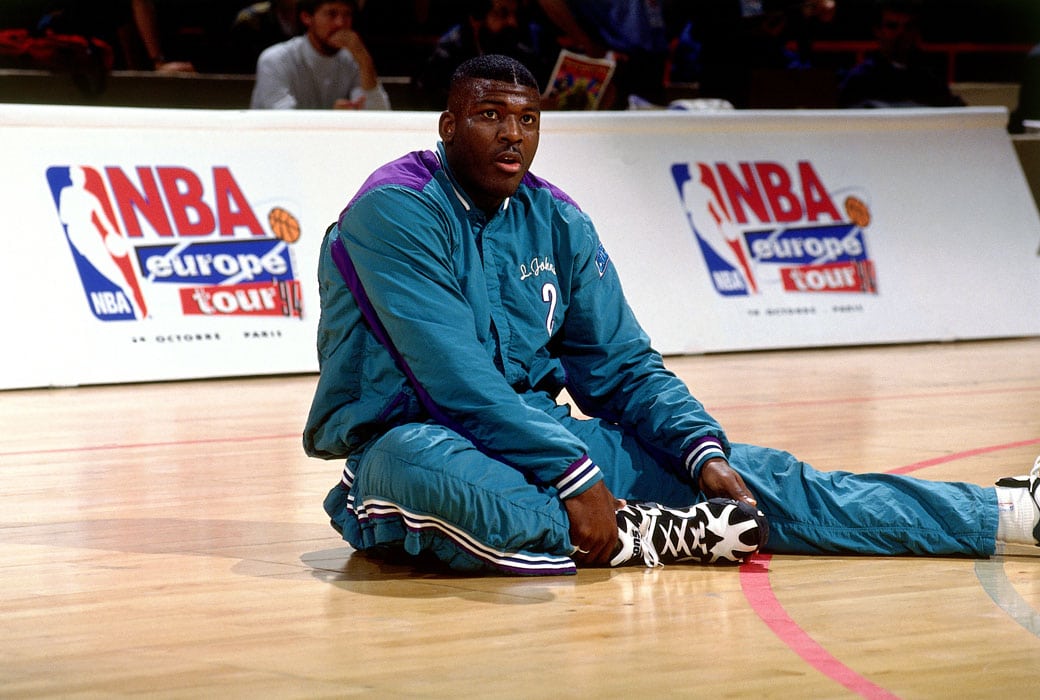 The Charlotte Hornets scooped him with the No. 1 pick in the 1991 Draft; and though the League was filled with superstars at the time—MJ was fresh off his first title—Johnson made his presence known. As a rook, he put up 19.2 points per game, participated in the Slam Dunk Contest (he came in second to Cedric Ceballos, but still lit it up), and signed a deal with Converse.
By the time SLAM came around, Johnson had starred in multiple legendary "Grandmama" commercials (peep below), made an All-Star team, and competed in the playoffs, helping to lead the Hornets to the second round in 1993.
https://youtu.be/bcxig9TvRds
Point being—LJ was a rising stud apt to put on a show, both on and off the court. The timing was right, and SLAM jumped at the opportunity.
Issue Number 1. Larry Johnson. Livin' Large!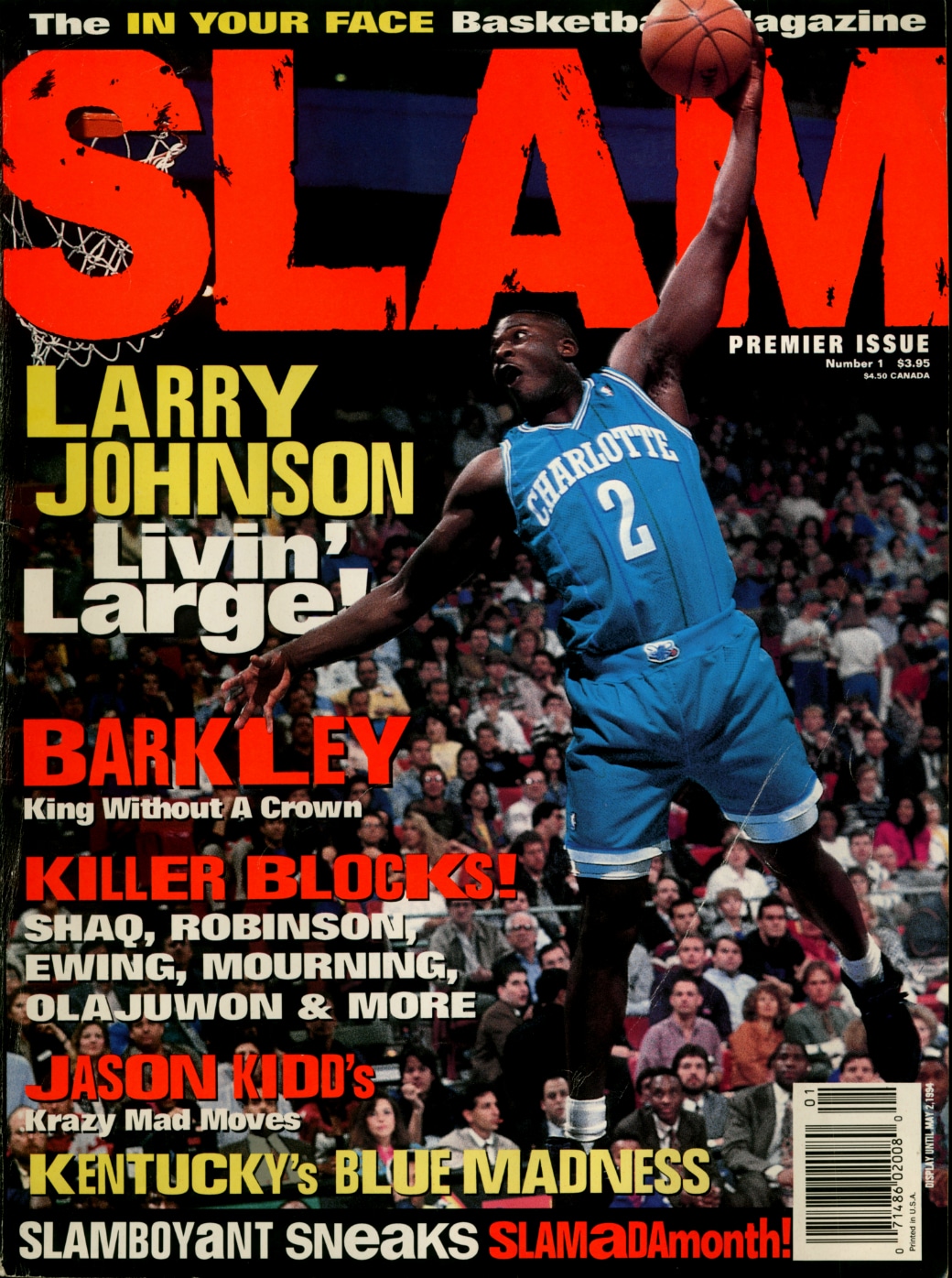 Though injuries hindered him, LJ still posted career numbers of 16.2 points and 7.5 rebounds and was at the center of some unforgettable moments with both Charlotte and the Knicks.
And guess what? SLAM's still here today.
And that cover has become iconic.
—
Alex Squadron is an Associate News Editor at SLAM. Follow him on Twitter @asquad510.
Photos via Getty Images.