By many measures, the 2008-09 season might rank as a fairly ordinary one for Kobe Bryant. His 26.8 ppg scoring average that season stands as just the 10th-best of his 20-year career. His per-game rebound and assist numbers—5.2 and 4.9 respectively—both rank in the lower half of his career averages. Same with his playing time: At 36.1 mpg that season, Kobe was on the court less in '08-09 than in any other season during his lengthy prime.
But numbers are just numbers, and Kobe (and his fans) know better than anyone that his legacy can never be defined by stats alone. Beyond the numbers, the '08-09 campaign remains one of the most memorable of Kobe's career. And the success he enjoyed that year has its roots in the bitter disappointment of the season before.
Kobe and the Lakers—his Lakers, by this point, of that there was no doubt—came into the '08-09 season fresh off the misery of a Finals loss to the hated Celtics. It was a pain they could only erase with a title, and they played with obvious motivation: Their 65-17 regular-season records was 11 wins better than anyone else in the West, and Kobe played all 82 games for just the second time in his career. It seemed inevitable that they'd get that coveted rematch with the Celtics, or a marquee battle with LeBron and the 66-win Cavs.
The Lake Show did its part, at least, dispatching Utah in five games, Houston in seven and Denver in six. Kobe averaged 28.4 ppg in that run through the Western Conference playoffs, and he got ample help from a balanced supporting cast headlined by Pau Gasol, Lamar Odom and Trevor Ariza. But neither Boston nor Cleveland could figure out the upstart Orlando Magic, who rolled through the East behind Dwight Howard and a gang of shooters. It wasn't the Finals matchup most expected, but it was one the Lakers embraced. And none more than the dude wearing No. 24.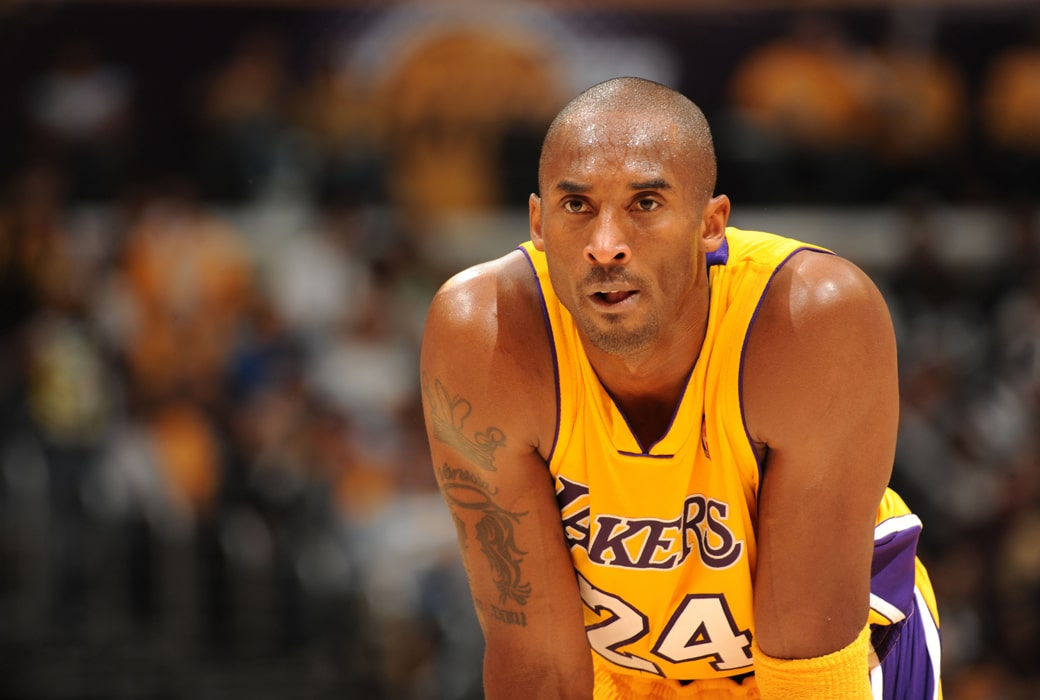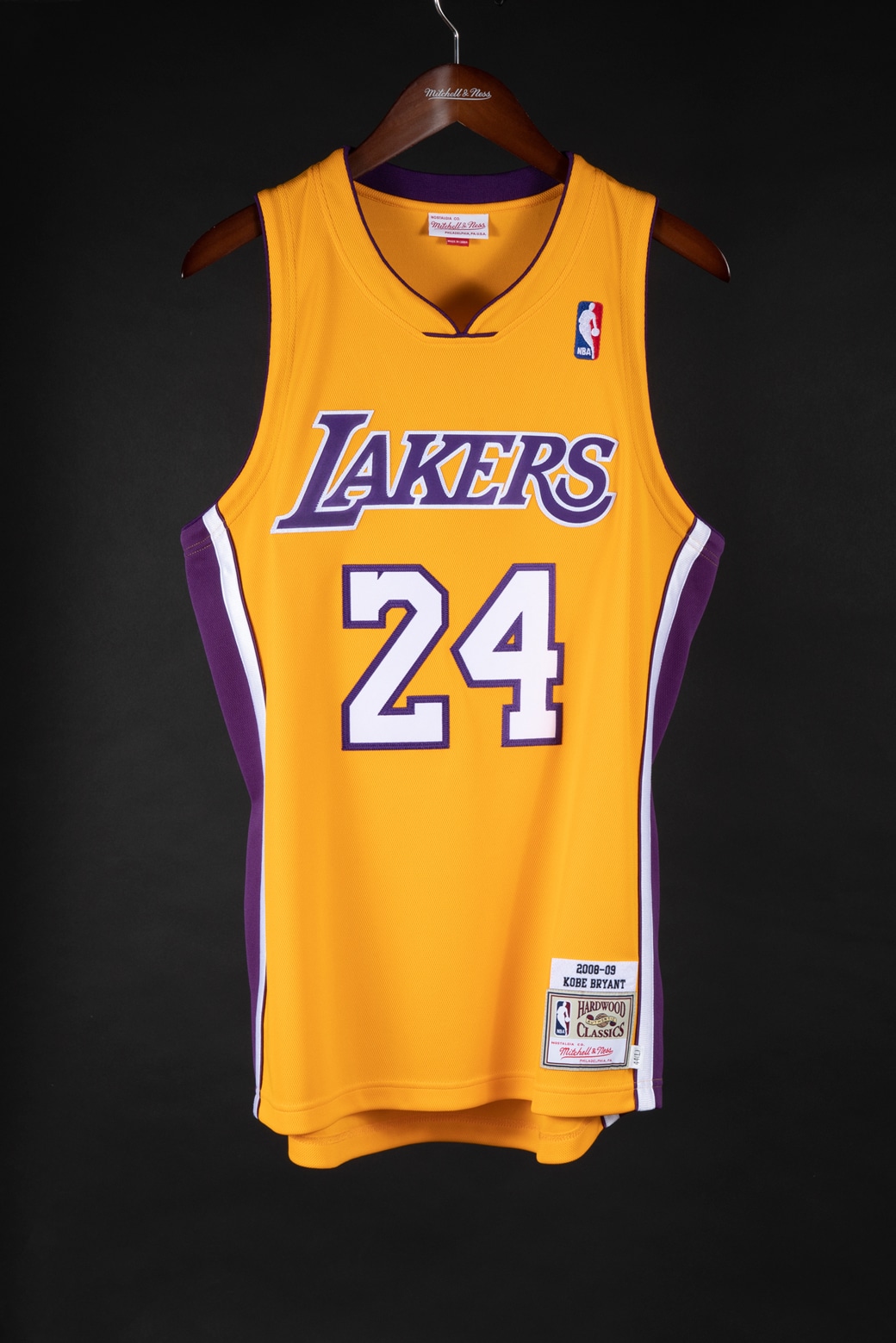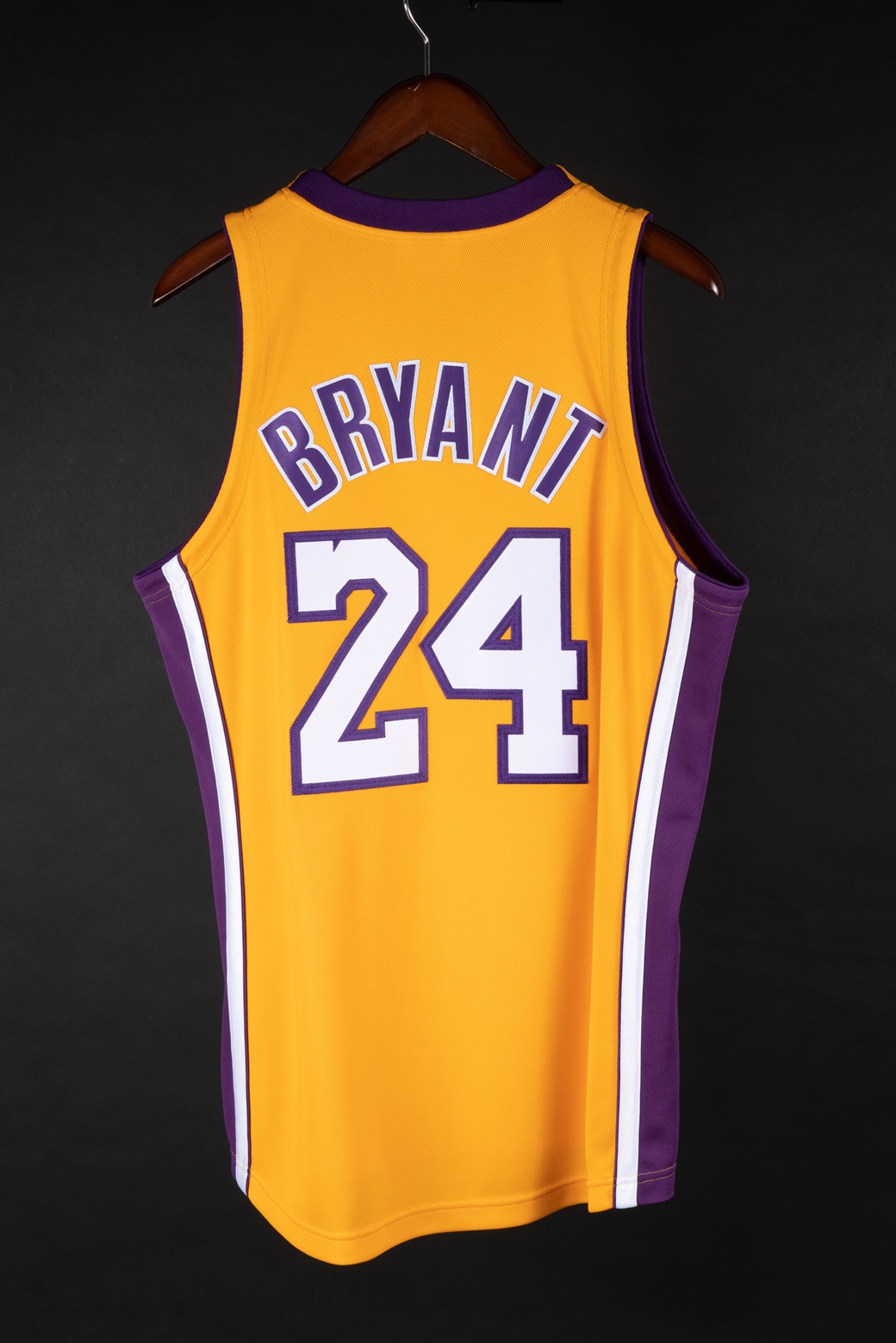 The shame of it was that he only got five games to show off how much it mattered. Kobe opened the series with a statement of intent, dropping 40 points on the overmatched Magic in a 25-point Laker blowout. The next three games were closer, including a 4-point Game 3 loss in Orlando, but Kobe was Kobe throughout. That was as true as ever in Game 5, when he erased any thought of waiting to close out the series at home with a 30-point exclamation point on the series. With five-game averages of 32.4 points, 5.6 rebounds and 7.4 assists, there was little doubt about the Finals MVP.
It was his first, of course—not coincidentally—without Shaquille O'Neal to dominate the stat sheet and the podium. A year later, he would earn his second Finals MVP award and grab his fifth ring, cementing his place in the G.O.A.T. debate for all time.
—
Ryan Jones is a Contributing Editor at SLAM. Follow him on Twitter at @thefarmerjones.
Photos via Getty and Mitchell & Ness.