With four Championship rings and an extremely diverse portfolio of endorsement deals, Tony Parker is a model NBA star.
It's an early season off day, and Tony Parker's Spurs are in New York to play the Brooklyn Nets. For the more culturally curious members of the team, this might mean visiting a museum or other site. For others, catching up with Big Apple-based fam. For Coach Pop, a wine shop. For Tony Parker, though, coming through NYC means one thing: business.
At the moment, I and a handful of other media members are gathered at the hip Standard Hotel in New York's Meatpacking District to listen to Tony speak on his partnership with Bollé Eyewear. From here, he'll go to an event with Tissot Watches, who he also endorses.
In between his pseudo press conferences, the 32-year-old Frenchman, whose career already includes four NBA Championships and six All-Star appearances, sat with SLAM for a few.
***
SLAM: A big part of your partnership with Bollé is producing protective eyewear for young basketball players. How much exposure do you have to kids?
Tony Parker: I do camps every summer in France. I go back for three weeks and I do my camps. We have, like, 700-750 kids every summer, and I've been doing that for a lot of years. That's why I was saying earlier, that I had no idea about the positive impact protective glasses can have on kids and that's what made me want to do it. Obviously I had a big injury in my eye, and from there I started working with the Bollé team to try and create the best product that we can for kids.
SLAM: Do you like your trips to New York maybe more than other NBA cities because of all the companies and media that are based here?
TP: Yeah, I love it. It's a great city, a lot of fun. A lot of French people here, too, so I can catch up with friends. Hopefully I will be an All-Star so I can come back and catch up with everybody again.
SLAM: Lots of NBA players have endorsement deals, but you may have the most interesting, worldly mix of deals of anyone in the League. You have this deal with Bollé. Your shoe deal is with the Chinese brand, PEAK. You have a special watch with Tissot. You're backing that Earl Lloyd documentary [The First To Do It]. Can you speak on all this stuff?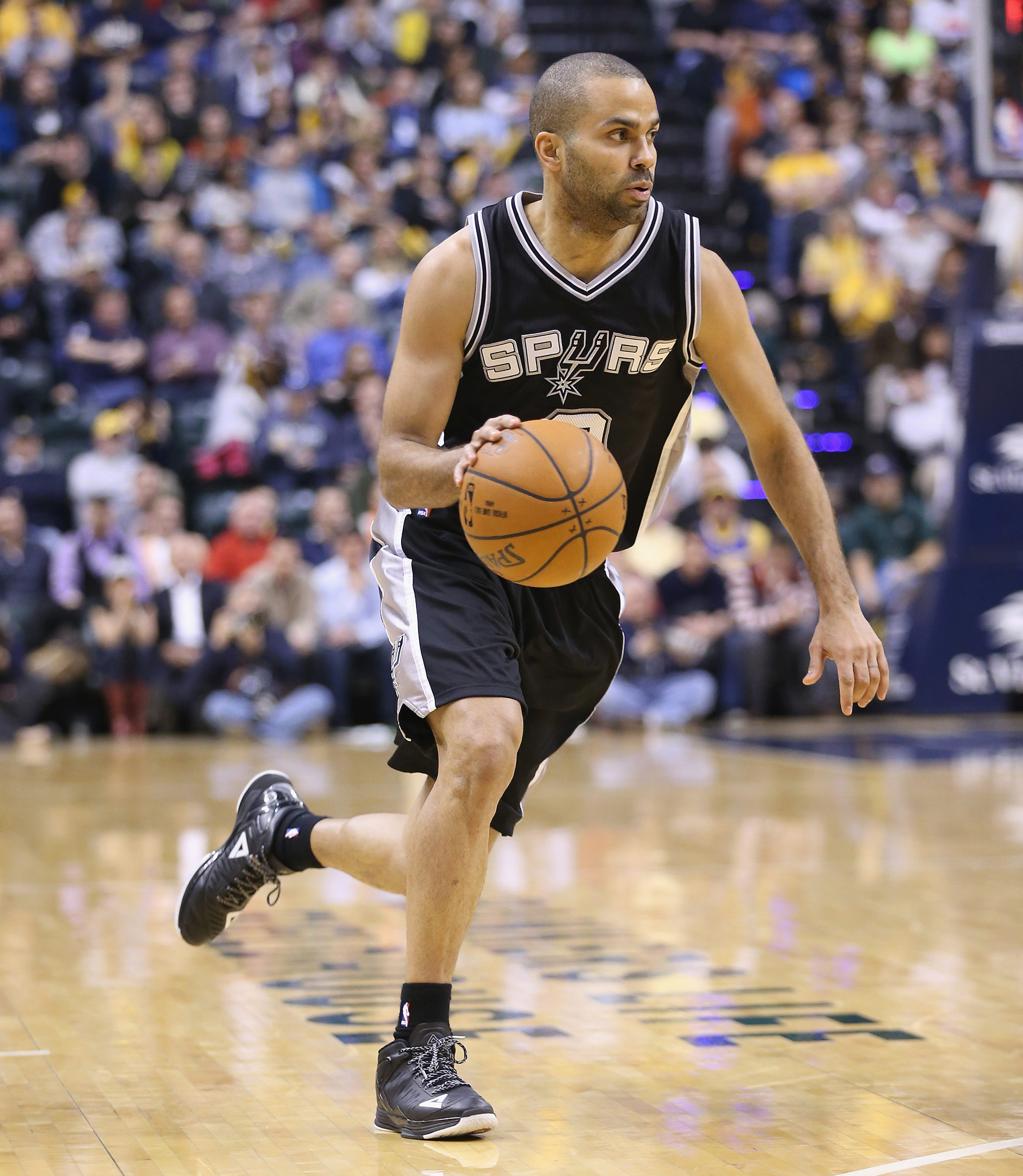 TP: I just like to diversify. We only live once and I just try to do stuff that affects me. The glasses, they affect me. I like wearing watches, so when the Tissot brand came to me, it was an unbelievable opportunity to have my own watch, my own line, and it's been going great with them. I have four watches with them now and we just did an extension. And then the project with the movie, that came to  me from Michael Finley, my teammate who I won the Championship with in 2007. He knows I'm a big fan of the history of the NBA, the history of basketball. So I was kind of surprised that it didn't happen before, that a documentary like that didn't exist. I was like, 'Really?' I thought it was weird. So I was like, 'Of course I'll be part of it, it's a great project.' Then there's PEAK, of course, and I have a deal with the car company Renault, where I'm an ambassador for them. For both of those deals we do a lot of stuff in China.
SLAM: Does most of this come from you and your team at CAA, or is this brands pitching to you?
TP: Half and half. People are coming to me, and then sometimes they pitch stuff and so, me, I'm always open to do stuff. Like I said, you only live once…
SLAM: Some people like to stereotype San Antonio as a place where "no one cares about players from there." Has that ever been a challenge or do you think because you're so international, that it doesn't matter what market you're in?
TP: It doesn't matter that San  Antonio is a small market for me. I'm international, I'm with the national team, I play in the Olympics. It really doesn't matter.
SLAM: OK, and how do you balance all of this stuff with your basketball? Tim Duncan may have a few deals, but he, Kawhi, most of your teammates really stay out of the limelight, so I think it's fair to say you're the biggest celebrity and most-endorser friendly athlete on the Spurs. What's Pop or Timmy's attitude to you having more off-court commitments than everyone else?
TP: They don't mind, they don't mind. They trust my judgment and they know that playing well for the Spurs will always be my priority and then whatever I do off the court, they just trust me to find that right balance.
SLAM: Speaking of the Spurs, what's your motivation this season? You guys have won so much, you took care of the revenge angle last season…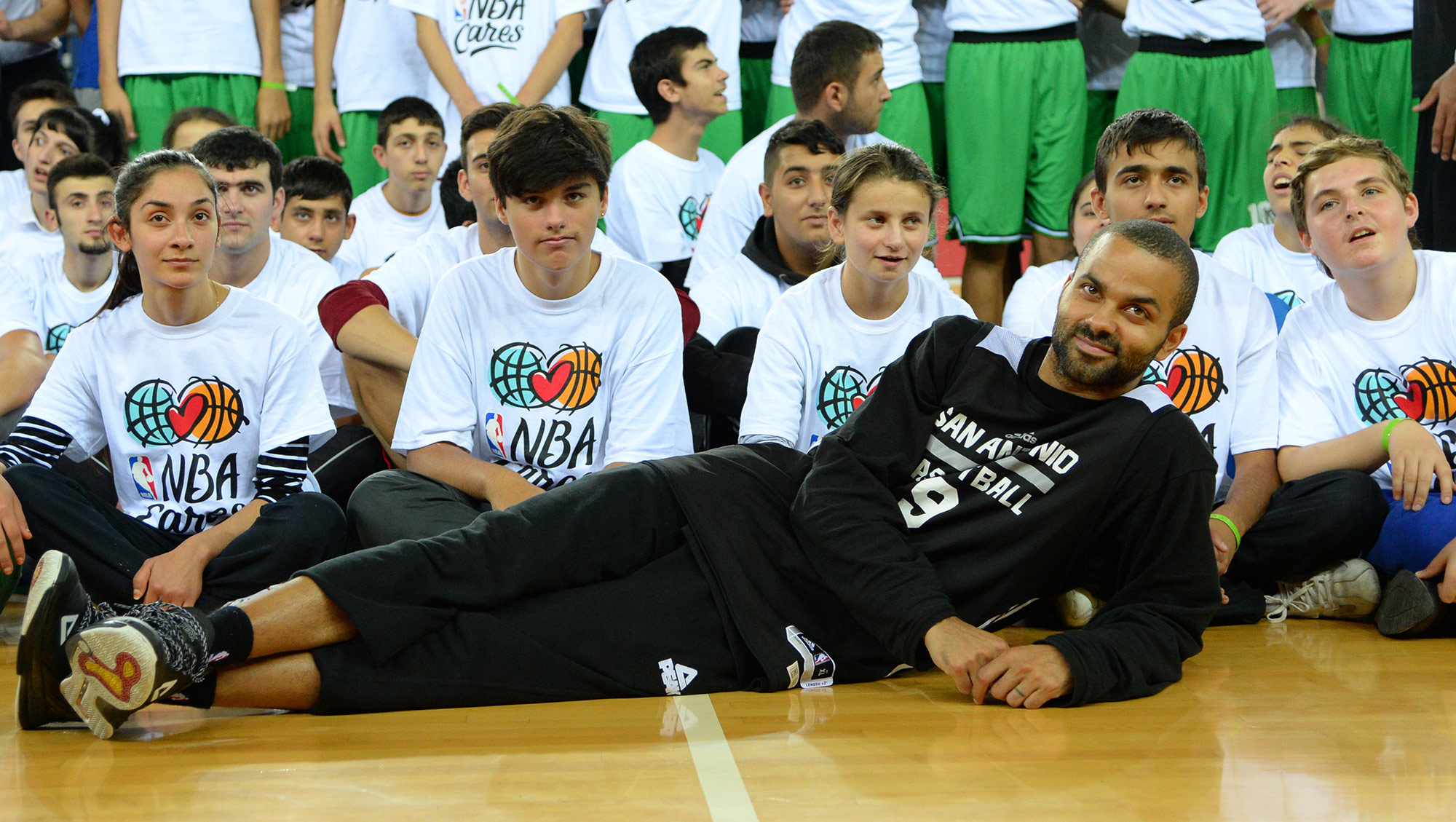 TP: Well, we never did a back-to-back and that's a great challenge for us. Obviously we understand we have a big target on our backs and everybody wants to beat us because we're the champions and we have to defend it, but I think for us, it's a great challenge because we never did back-to-back. Yes, we won five Championships, but we never did back-to-back. Everybody, including Pop, is very motivated by that.
***
It's mid-March now, and the Spurs are back in New York for the first time since the visit detailed above. At the time of the last visit, they were 13-4 and looking every bit like title favorites. From mid-December til late-February, however, the Spurs were barely looking like a Playoff team, and honestly, an injured Parker was a big reason why. He missed 13 games thanks to a sore left hamstring, and the Spurs struggled in his absence (Kawhi Leonard's injury issues didn't help either). Needless to say, the All-Star Weekend trip Tony was looking forward to never materialized.
Today, however, with San  Antonio in town to play the Knicks and spring on the horizon, things are almost back to normal in Spurs land. In a recent five-game stretch, Parker went for 19, 24, 32, 23 and 31 points, looking as spry as ever. More importantly, the Spurs won four of the five games, with the one loss being an overtime thriller against the Cavs that looked a lot like a) the best game of the regular season and b) a lot like what the Finals may look like.
From a relatively mediocre statline a couple months ago, Parker is up to almost-familiar per-game averages of 14.4 points and 4.9 assists, with his typically solid percentages (48.6 percent from the field, 78.3 percent from the line).
Everyone knows that when Parker plays well, the Spurs are a different team. "If he's not the Tony Parker of past years, we're not going anywhere," Popovich told the San Antonio Express-News recently. "But he's serious about it and that's good. He's the main part of our game as far as pace and scoring. He makes a lot happen when he's getting 18, 20, 26 points. There are not many nights when Timmy [Duncan] or Manu [Ginobili] are going to get 26 or 28, but the teams we are playing have a lot of those guys. Tony is our guy and we need that."
With homecourt advantage secured through the first two rounds of the Playoffs and Tony, Kawhi and the rest of the Spurs finally feeling healthy, you'd really bet against them? Sounds like bad business to us.
Ben Osborne is the Editor-in-Chief of SLAM. Follow him on Twitter @bosborne17.
Images via Getty