Chris Mullin moving to the Bay was a big deal. For him, for his family, for his friends. In 1985, there was no internet and there were no cell phones, at least not for regular folk. There was no NBA League Pass. For a kid who grew up in the deepest reaches of Brooklyn and attended college in the heart of Queens, getting drafted by a team based in Oakland was akin to being drafted by a team on Mars. I know, because I was there (more or less).
Chris Mullin is only a few years older than me. Kids who grew up in or around New York City in those days knew the Celtics, the Lakers and the Knicks. The hardcore fans also knew the Nets and the Sixers. If we knew the Warriors (who were never on TV), it was as the crazy team with bright yellow unis and a dude named Sleepy who took all the shots. Mully didn't know much more than us, honestly. He moved all the way across the country and had to leave most of his fam—of the blood and hanging out varieties—behind. He had to get his body on an NBA level. He had to manage expectations of an impatient fan base he'd never even known existed. He had to manage a predilection for drinking away his pain that would get worse before he eventually got treatment and quit alcohol entirely.
But the saying is true—game recognize game. And Chris Mullin had too much of it not to flourish. There was the shot, of course. Lefty. Smooth. Pure. His 18-footers (step off, stat nerds, Mully did his thing in the pre-analytics days and he did it damn well) were like putting a knife through butter that's been sitting out for a day. Soft. And they went down, believe. Mullin averaged 14 points on 46 percent shooting from the field (90 percent from the line) as a rook and then began a decade-long run where he rarely averaged less than 15 ppg or shot below 50 percent from the field, mostly on the strength of that shot.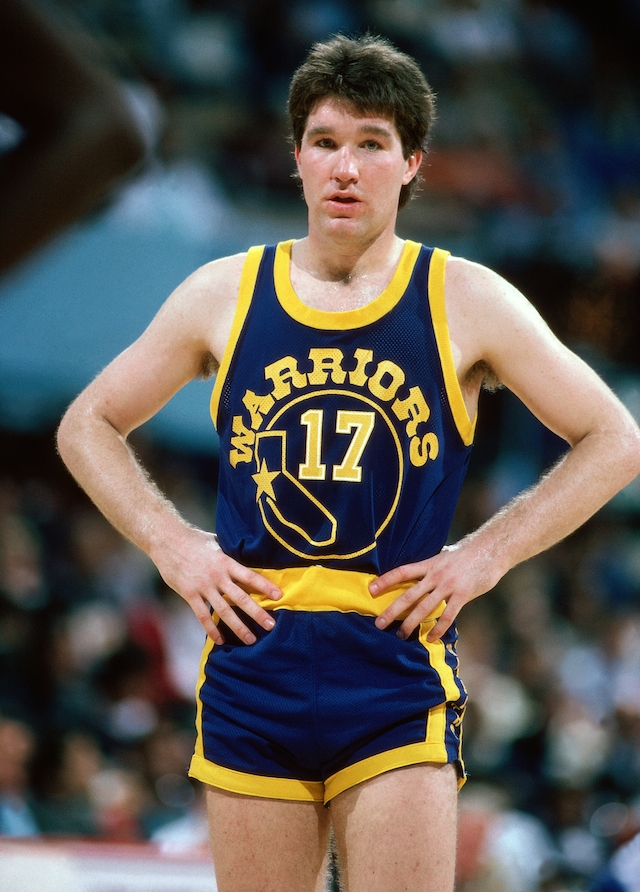 But it's like I said before—dude had game, and that encompasses a whole lot more than a wet J. He wasn't quick afoot, but his hands were lightning fast, making him a menace to sloppy dribblers or lazy passers, often gobbling up steals to the tune of 2-plus per game. His court vision was a thing of beauty, rendering cutters invisible to the untrained eye the recipients of a Mully dime that led to a lay-in. He could also weasel his way into the lane and steal rebounds from bigger, better-jumping opponents with his incredible court sense. Chris Mullin was a "shooting guard" in name only. His real position, at least as a young Warrior, should have been called, simply, "basketball player."
Eventually, recognition for all this followed. There were five All-Star Games. Four All-NBA selections. A spot on the original Dream Team. And induction into the Hall of Fame. Inspired by his mind-bending feats on the court, and perhaps a little by his swag-without-trying buzzcut and New York accent, Mully was a fan favorite on both coasts whose appeal reached Middle America, too, when he later played in Indy.
The New York accent survives to this day, which finds him back in Queens, trying to rebuild a once-proud St. John's program that actually has some talent this season. And don't be surprised—whether it's to gain cred as a basketball historian, fan of his coach or just as a dude with great fashion sense—if you see hotshot SJU freshman Shamorie Ponds walking the streets of Jamaica in this throwback Warriors jersey.
—
Photos: Mitchell & Ness, Getty Images