It was an informal offseason workout, and yet Willy (pronounced "Billy") Hernangomez still couldn't believe how fast and strong the other players were. Going up against Kristaps Porzingis, his former Spanish League teammate and the face of the Knicks team he was joining, was hard enough.
But then he also had to bang with Thunder forward Enes Kanter, and watch Russell Westbrook do all sorts of Russell Westbrook things, and that's when the doubt began creeping in. Am I good enough? The Knicks, who acquired the 6-11 Hernangomez in a 2015 draft night swap with the Sixers, clearly thought so. As did Porzingis, who purposely invited his buddy to the gym at the midtown Manhattan apartment complex where he lives.
Yet it was only after the Knicks' first regular season battle against the Thunder, three months later, that Hernangomez started to feel like he belonged.
"I saw how much I was able to keep up with them," the 22-year-old Madrid native says. "After that I was able to start being more aggressive, to change my goals."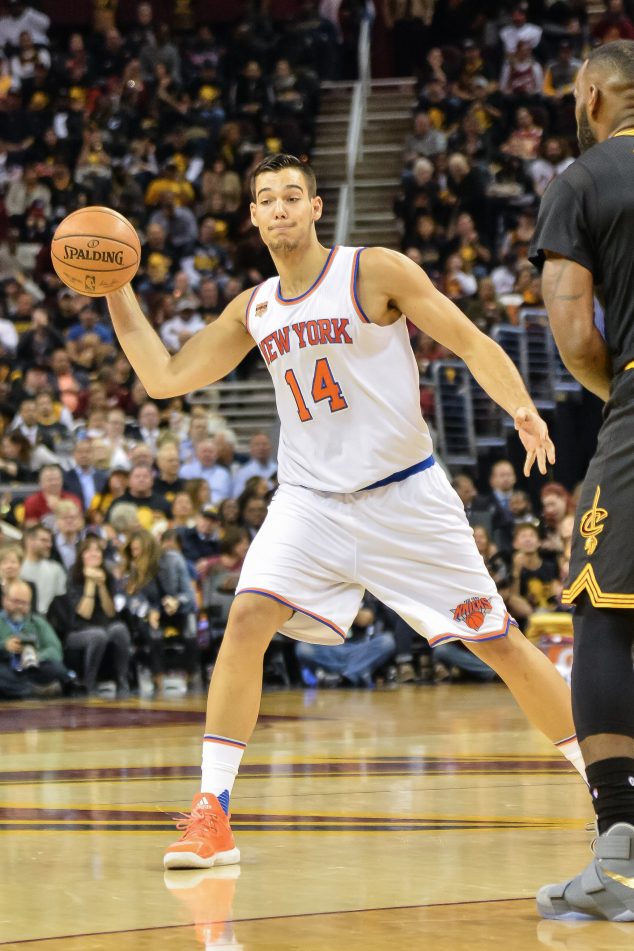 Hernangomez finished the season averaging 8.2 points (on 53 percent shooting) and 7 rebounds per game. More impressive: his Player Efficiency Rating (PER) of 19 was tops among all rookies who played more than 31 games.
During a dysfunctional Knicks season, Hernangomez was able to emerge as one of the franchise's few bright spots, at times even flashing a combination of skills and smarts that offered hints of him possibly morphing into something more.
Hernangomez already boasts an impressive array of post moves and a deft touch with both hands. And he says that over the last year he's trimmed his body fat percentage from 11 to 6.4 by cutting out soda and cheese, his favorite food.
This summer, he says, he'll work on increasing foot speed and pushing his shooting range out toward the three-point line, to keep up with the schematic changes happening in the League.
"I'm still very young," Hernangomez says. "There are a lot of areas I need to improve."
If he does, the Knicks' future could be brighter than it seems.
—
Yaron Weitzman is a Senior Writer at SLAM. Follow him on Twitter @yaronweitzman.
Photos via Getty Images