The portrait of a winner can be illustrated through longevity. It can, for example, begin with a championship in high school. Then it can be followed up by four more banners in college. Throw in an Olympic Gold Medal. And cap it off, but just for now, with two rings in the pros.
That's Breanna Stewart's story so far. She's an unrelenting winner and, as the MVP of the 2020 WNBA Finals, she stars on the cover of SLAM 229.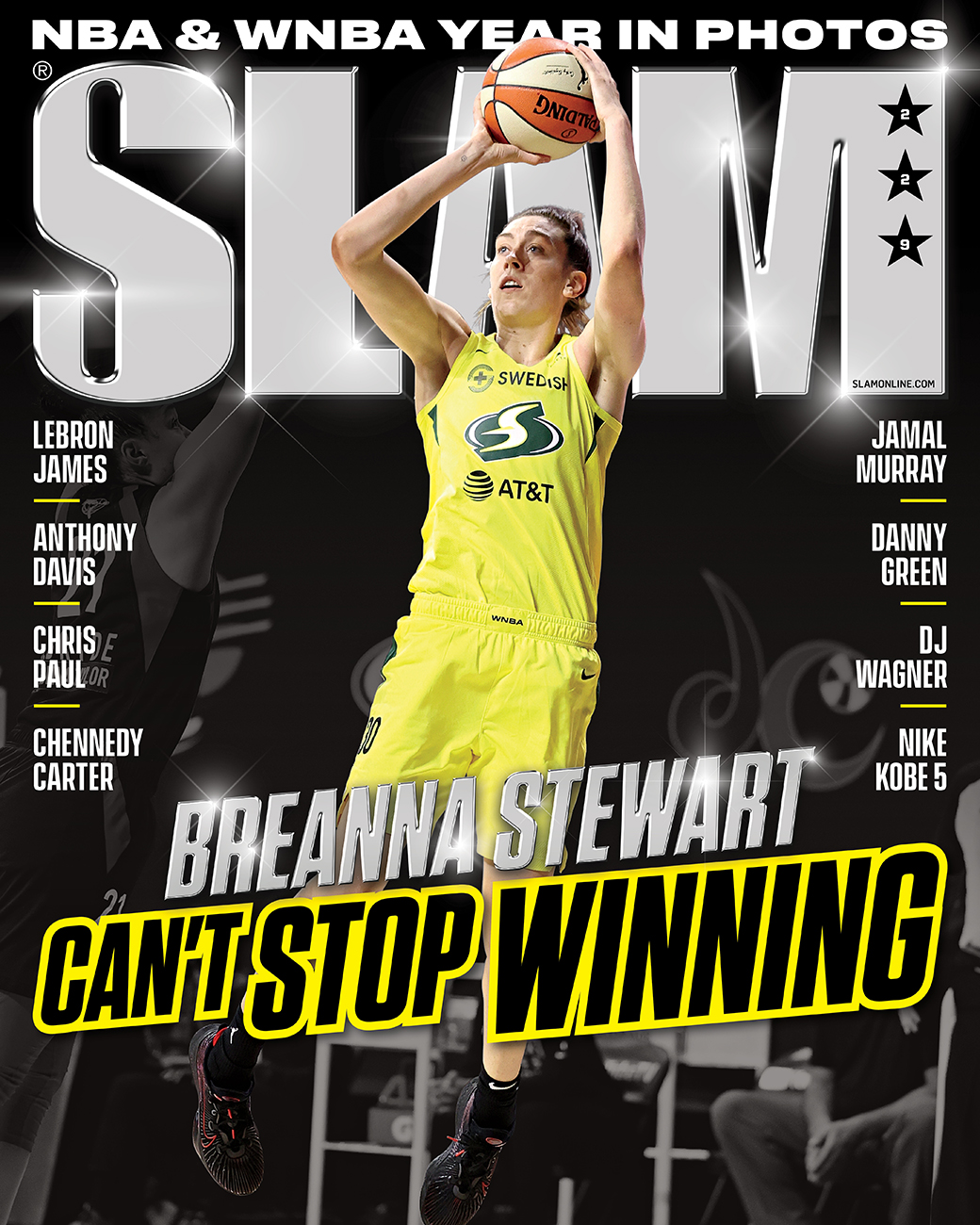 Her journey, along with the rest of the Seattle Storm, to the 2020 title is chronicled in 229. The rest of the inside of 229 has stories about three-time title winner Danny Green, WNBA standout rookie Chennedy Carter and the promising DJ Wagner (shout out to his pops!) We've also got nearly crispy 50 photos detailing both the bubble and the wubble and a pullout poster with Jamal Murray on one side and the Lakers on the other.