The Best Kept Secret: Why Kawhi Leonard and Other Elite Athletes are Choosing X2 Performance—The Natural Healthy Energy Drink
There are many things that can impact an athlete's performance, from the mental side of the game to the training programs and workouts that prepare them for the season. But food is fuel, and one of the best kept secrets in pro sports can be found right inside the locker room—X2 Performance.
Over 25 teams across all major pro sports rock with the brand's natural energy pre and intra workout supplements and drinks, including Los Angeles Clipper Kawhi Leonard. The NBA All-Star and 2x champ, who has a strict all-natural diet regimen, says X2 enhances his training and game-time performance—giving him all the energy he needs to help lead the Clippers to a top ranking in the West this season.
"I take pride in what I put in my body," Kawhi says. "With X2 it's natural, it tastes good and it gives me the energy to push through my workouts and my game."
X2 Endurance, the brand's Natural Energy Drink , contains natural ingredients rather than artificial sugars that typically cause headaches and crashes of energy. That includes 114mg of caffeine derived from green tea, which is just the right amount to give you sustained energy without the crash, as well as cane sugar, pure honey, and ribose—which is a key ingredient for ATP regeneration that transports nutrients to muscles and provides energy and endurance for physical activity and aiding in quicker recovery times.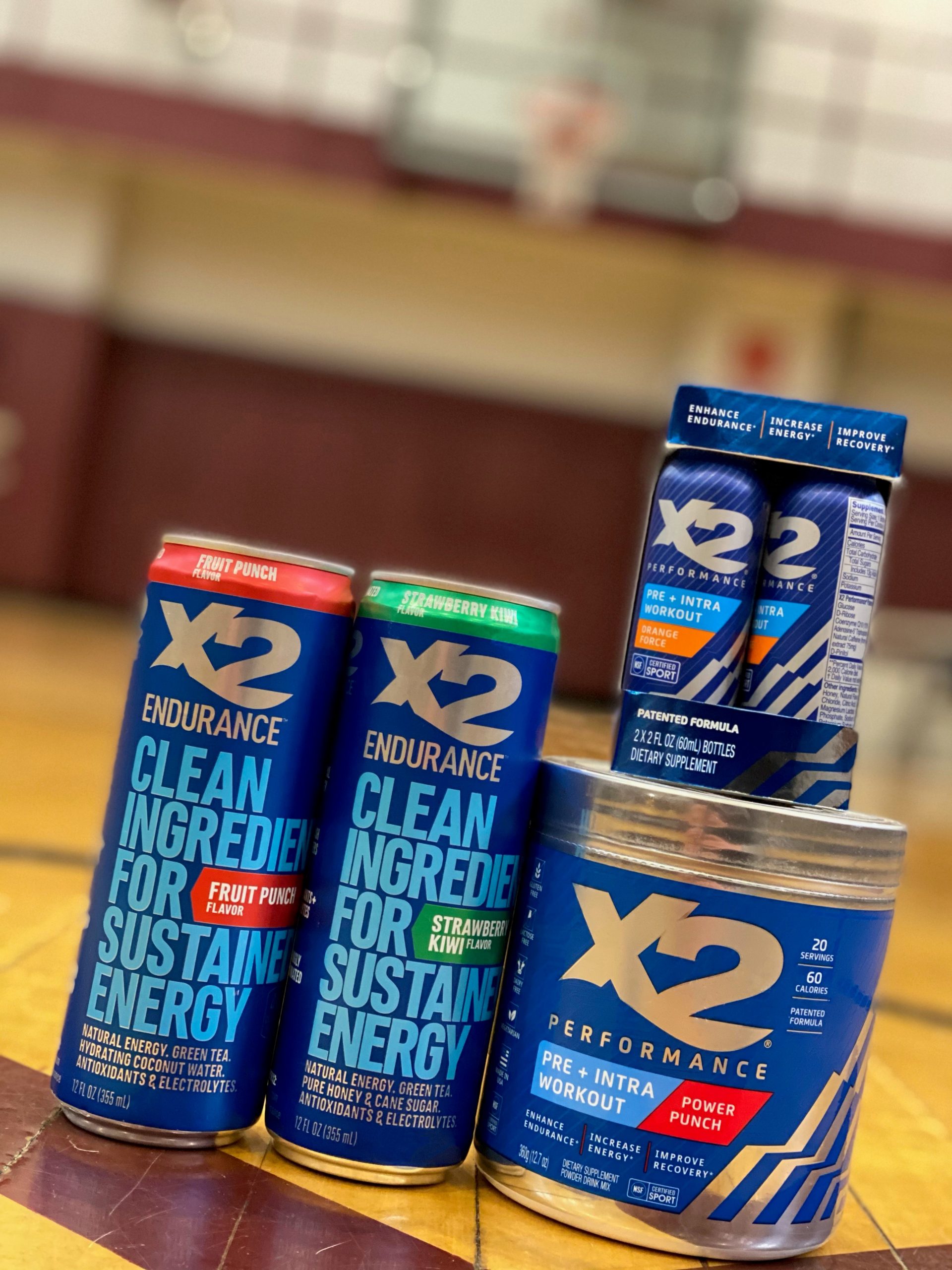 The product doesn't have any carbonation, which can lead to bloating and a false sense of hydration, or artificial colors, flavors, preservatives or sweeteners.
Even the Klaw has noticed the difference when drinking X2 Endurance versus other energy drinks, "Sometimes when you take those energy drinks there's a crash to them, or you get a headache during the sugar rush or the energy rush. With X2, there is no rush and no crash after. You feel good about the workout and your body just feels awesome."
Kawhi has even recently joined the X2 Board of Directors, and other high profile athletes like Super Bowl Champion Lavonte David of the Tampa Bay Buccaneers have invested in this rapidly growing brand. David, who is known for his all-out style of play, says it's just as important to him that he fuels his body with all-natural ingredients.
"I don't really use artificial products and supplements," he says. But when I heard about X2 Performance and saw that it was all-natural, I tried it and it worked! I really felt the difference in my training and my game performance."
From the hardwood to the football field, the X2 Performance brand is a regular sight in locker rooms and sidelines. They have been "NSF Certified for Sport"—which is a 3rd party program that verifies products contain no contaminants, prohibited substances or masking agents. What's on the label is what is in the product, which is why so many pro athletes and teams prefer X2.
Even ESPN NFL Front Office Insider/Former NFL GM, Mike Tannenbaum, remembers spotting X2 bottles in the locker room when he was General Manager for the New York Jets.
"I went through the locker room after a victory, and as I'm shaking everyone's hand, I noticed there's these empty X2 containers. So, I asked the strength and conditioning coaches, and they said a number of players wanted to use it because it helped them be at their best on training days and game days. Players seek out X2 because they're using it to enhance their performance naturally and safely."
Serial Sports Entrepreneur and current X2 Performance CEO, Mark French has previously launched products with elite pro athletes including: Dwyane Wade, Serena Williams, Derek Jeter, Carmelo Anthony and others. With his latest venture, Kawhi Leonard has teamed up with X2 Performance. "Like with my previous ventures, having a true partner who actually uses the products you create and is active in the business is crucial. Kawhi is the epitome of a clean athlete and is so disciplined about what he puts in his body. His involvement in our product development road-map has been critical and it is what truly separates us from every brand in the space."
Don't get it twisted though—X2 Performance isn't just an energy drink for pro athletes. No guarantees that you'll dunk like Kawhi or win a Super Bowl alongside Tom Brady, but if you're wondering how you can get your hands on the same natural energy and endurance that's fueling them, you can find X2 Endurance Natural Energy Drinks and X2 Performance Powders and Shots at CVS, Subway, Amazon, GNC.com and X2Performance.com.