Generally, there are two different paths professional athletes take after retiring. Some, after decades of practices and training sessions and film review, are thrilled to cut themselves off from their previous career. They become stay-at-home soccer dads or small business owners. They cease watching and thinking about the game. They feel free.
Then there are players like Carlos Boozer. "I loved the game so much, I didn't want to detach," he says in early April over the phone. Boozer, now 36, retired in December 2017, after a 13-year NBA career that included two All-Star Game nods and one season in China. But he immediately felt a void.
He's tried picking up other hobbies. He's traveled a bit. He and his family have gone snowboarding. "Three-to-four times for like five days each" over the past few years, he says. He's enjoyed that and says he's gotten pretty good. But he just couldn't imagine life without basketball, or without trying to improve the sport. He's done some broadcasting, but wanted more.
"Basketball has taken me around the world—I'm a kid who grew up in Juno, Alaska, and look where I've gone," he says. "It's been so good for me.
"A lot of people use basketball for the wrong reasons. I want people to respect the game and use it for good."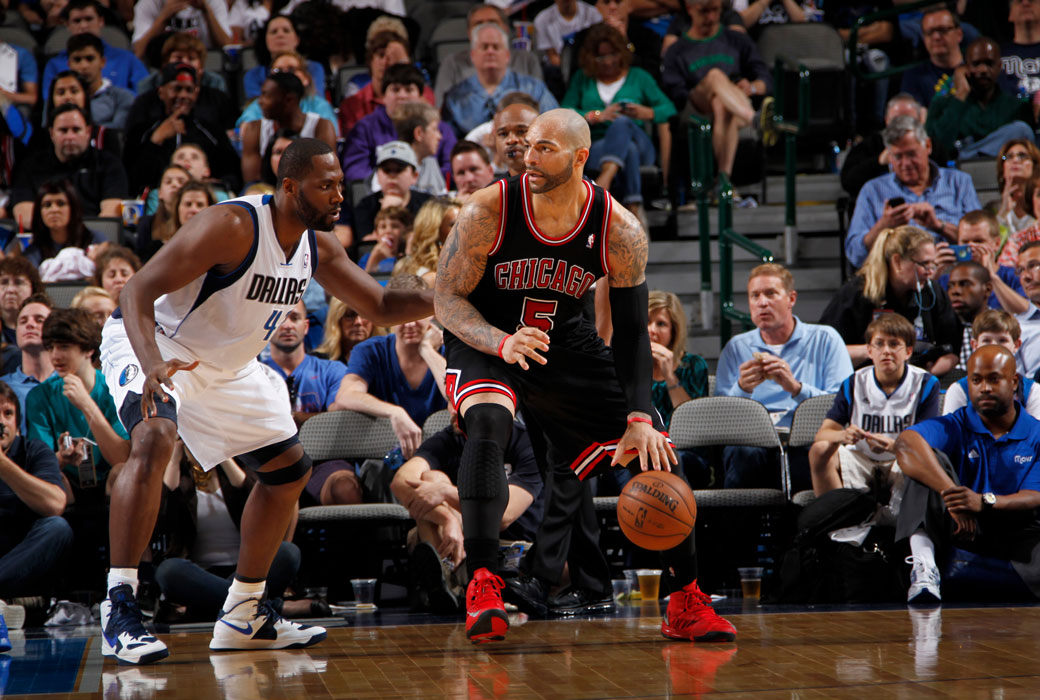 And so recently he came up with an idea: a youth showcase to help some of the game's most highly touted young players prepare for the high-pressure world they'll soon be entering. Fittingly, he titled it the Respect the Game Showcase—a slogan we here at SLAM can appreciate, word to our former podcast—which will go down this October in Mason, OH.
"I remember the first big camp I went to," Boozer says. It was the now-defunct ABCD camp, which used to take place every summer in New Jersey. "Being there by myself, with no teammates to lean on, it was really hard," he adds. "It's all about you." He's also taken his 12-year-old son—the oldest of his three children—to multiple camps over the past few years and felt he could add something to that world.
Off the court, he believes young basketball players would benefit from learning how to cope with these sorts of pressures at an earlier age. On the court, he thinks helping introduce top young players to each other can lead to a healthy exchanging of moves and ideas.
"Competition in a good environment is always healthy," Boozer says, when asked whether it's problematic to be tossing middle school kids into this sort of fishbowl. "Kids get ranked at younger and younger ages now. I want these kids to see what they can learn from their peers, but in the right context."
He also plans on exposing the showcase participants to various voices from in and around the NBA. Nate Robinson will talk about how he overcame being considered too short. Soon-to-be Hall of Famer Ray Allen is scheduled to speak. So is former NBA point guard Jason Williams. Boozer plans on finding more names from his rolodex, too.
"I want these kids to have these opportunities as early as possible," he says. "The goal is for all these kids to get scholarships. I think this can help."
—
Yaron Weitzman is a writer living in New York. Follow him on Twitter @YaronWeitzman.
Photos via Getty Images.