It's showtime for Michael Porter Jr., as the Denver Nuggets' youngest star has emerged as a go-to player during the franchise's most promising postseason journey since 2009.
After teammate Jamal Murray suffered an unfortunate season-ending injury back in April, Porter—outspoken, confident and arguably the team's most naturally gifted talent—knew he needed to step up. He was expected to.
And, as we've seen over the past few months, when the moment has called upon MPJ to help lead his team, he's answered right back.
"At first, I was playing more off-ball. Playing off of Jamal and [Nikola] Jokic on the weak side, getting wide-open threes and driving closeouts," Porter tells SLAM. "But when Jamal went down, more was expected of me and my role expanded."
Was it difficult, I wondered, for Porter to compensate for Murray's absence when given more opportunities within the offense?
"To be honest," Porter says, "it wasn't difficult because it's something I've done my whole life."
That being said, despite his confident nature weathering stormy stretches over the past two seasons, it does appear that Malone's holistic and structuralist philosophies have rubbed off of Porter.
"It's about roles," Porter would insist when asked about a heftier workload being placed on his shoulders. "I'm still playing plenty off-ball."
However, while his role as a secondary scorer or rebounder may be the first thought many have when assessing Porter's performance as of late, it appears that it's actually the intangibles that have been at the forefront of Porter's mind during Murray's absence.
"When Jamal went down, my mentality had to switch to more of a leadership role. Being a consistent leader with my energy and my consistency."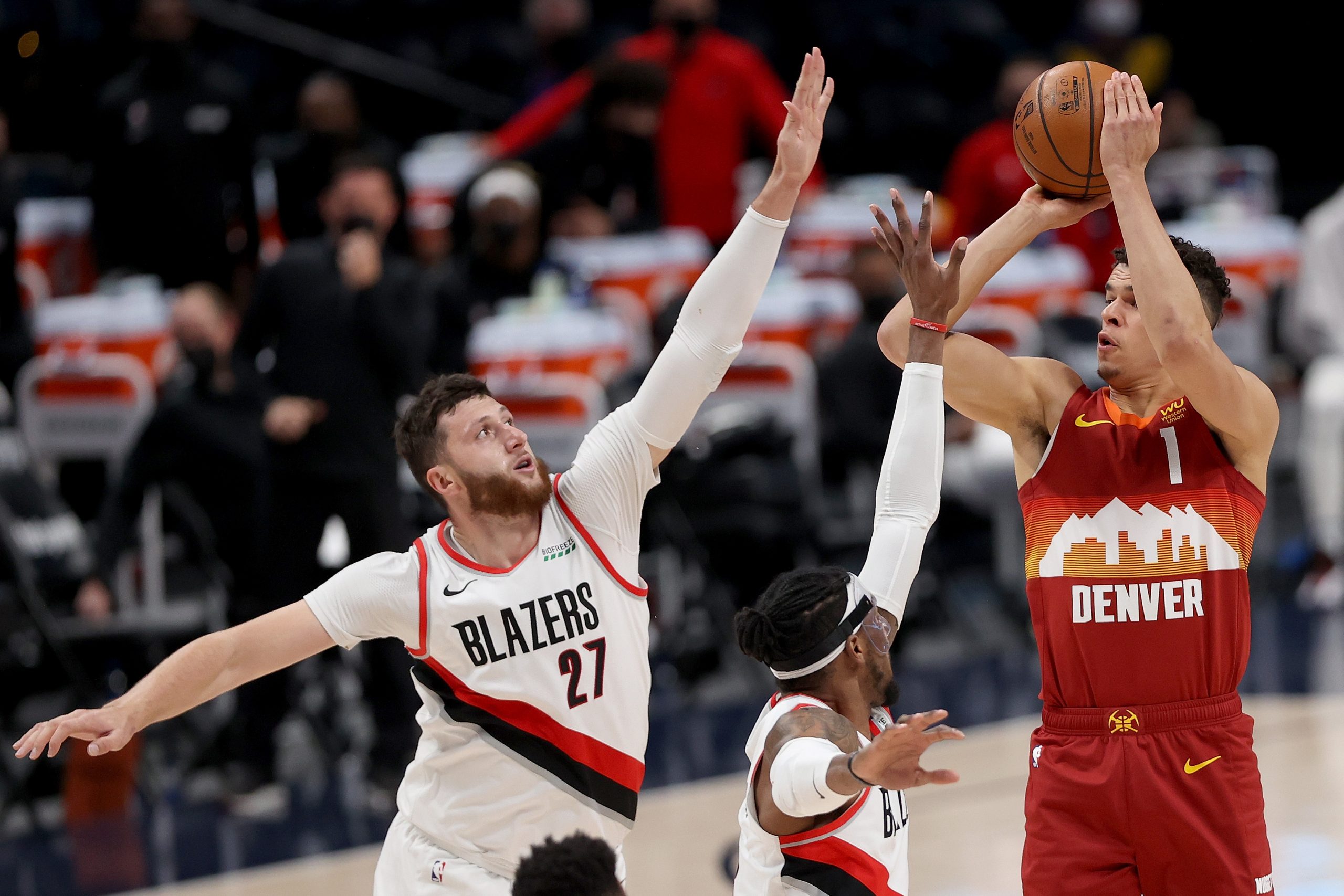 In that aspect, Porter has learned plenty from Jokic. While some may scoff at the notion of the understated Jokic being a leader, Porter has developed plenty of respect for the face of the Nuggets, paying close to attention to how the MVP candidate improves every day.
"First off, Joker's not even from here. So he's not going to be the most vocal. But you don't have to preach and tell people what to do to be a leader; you can lead by example."
Jokic's leadership, "his consistency [and] how he takes care of his body," haven't just rubbed off on Porter though. They've become formulas for him to be just as successful as the Serbian center, both individually and for the Nuggets.
In a similar vain, Porter can also reflect on conversations he's had with veteran guard Austin Rivers, invaluable lessons from a player who went from a lottery pick to almost out of the league in what seemed like the blink of an eye.
Rivers, who signed a rest-of-the-season contract with Denver on April 30, is a player Porter has long been fond of.
"He has one of the best high school mixtapes ever," Porter exclaims. "But even though you want to be this—you want to be an All-Star—it's about what's best for the team.
"It's about roles," Porter says.
While Jokic and Rivers have all played the part of the veteran mentor, Porter really has to look no further than close friend Aaron Gordon for an example of why roles may be the most important factor in a players success.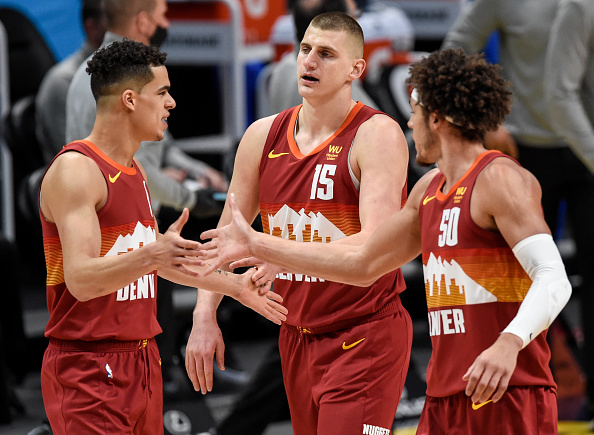 Gordon, whom Porter calls "one of the coolest people that he's met in the NBA" because of how well they click off the court and their similar interests, was acquired by the Nuggets back in March while they looked to shore up their frontcourt defense.
The former fourth overall pick had been miscast in a two-way role in Orlando that did a disservice to his elite athleticism and defensive versatility. Finally, after seven-plus seasons with the Magic, the 25-year-old requested a trade that eventually led him to Denver.
No longer tasked with being a go-to scorer, Gordon hasn't looked back, reveling in his role as a defensive specialist while the Nuggets have looked the part of a legitimate championship-contender ever since.
The same level of peace appears to be on the horizon for Porter, whose desire to develop to be a complete player doesn't have to come with the same level of burden that was cast upon Gordon.
All because Porter has bought into a role and because his organization understands the importance of them.
---
Nuggets head coach Michael Malone, who has had somewhat of a contentious relationship with Porter at times, has probably been the largest catalyst for MPJ's shift in mindset though.
Discussing his coach's approach and the growth in their relationship following a record-setting victory over the Toronto Raptors on April 30, Porter candidly notes how "growing up you play for certain coaches that literally let you do whatever and you develop bad habits.
"I was lucky enough to have some coaches that didn't do that. They knew my potential, so they were super hard on me. Coach Malone is no different."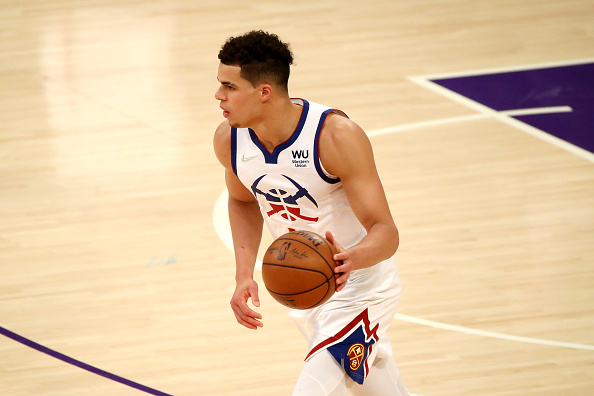 A five-star recruit who played under former NBA star Brandon Roy at Nathan Hale High School in Seattle, Porter is still only a few years removed from leading his teams to state championships (2016, 2017), being named the McDonald's All-American MVP (2017), or being named as the National High School Player of the Year (2017).
In fact, considering that his rookie season in the NBA is the only time in his basketball career that Porter wasn't looked at as a go-to player, it shouldn't be surprising that he needed time to adjust to a tertiary role.
A role that he excelled in but one that truly has expanded over the past couple of months.
The numbers themselves only tell part of the story, with Porter averaging 23.5 points per game on a blistering hot .560 percent shooting from the field and .489 percent from 3-point range since April 14.
A three-level scorer who can make tough shots look like run-of-the-mill acrobatics, Porter operates as pressure relief valve for Jokic and the Nuggets, especially when he's dotting i's from behind the 3-point line.
Blessed with as pure a shooting stroke as you'll find, Porter's 6-10 frame and shooting touch have all but prevented Denver from missing a beat, with the Nuggets going 13-5 (in the regular season) following Murray's injury.
Still, for a player who once made headlines by suggesting that he—then a rookie—needed more touches for his team to play up to its potential, Porter's elevated mindset can only be attributed to the leadership found in the Mile High.
Not that Porter wasn't on the money when he advocated for greater ball-movement and a few more touches during the 2020 NBA Playoffs. His soundbite simply led many to wonder—and not quietly—whether MPJ was a team player.
Yet here Porter is, reveling in the fact that he's part of a system rather than the face of it. In a year's time, that type of evolution isn't unprecedented, but it's certainly fascinating. The evolution has even been televised.
With the Nuggets set to embark on their most promising postseason journey since 2009, facing the Portland Trail Blazers (and former franchise cornerstone Carmelo Anthony) in the first round will be a test that determines the true identity of the Nuggets.
Regardless of their showing in these following weeks, Porter's transformation into a sagacious sharpshooter appears to have the same level of solidity as Jokic's standing as an elite player.
The show has already started, but the best has yet to come.
—
Photos via Getty Images.