One of the original members of Jelly Fam now has his very own jelly. Literally.
Like, real jelly.
Farm-to-table grape jelly, to be exact.
It's still hard for Alabama junior Jahvon Quinerly, aka JQ, to fathom. Jelly Fam was born not too long ago, when JQ and his friends were beginning to take the high school basketball scene by storm. Isaiah Washington and Ja'Quaye James, two other guards from the NYC area, actually came up with the idea. With his smooth game and ridiculous handles, Quinerly was a perfect fit to join.
"It's really just being creative around the rim, spinning the ball on every part of the backboard," he describes. "It was just to be creative—not only with playing basketball, but with everything that you do. That's what we wanted to do. And we wanted to influence the younger generation."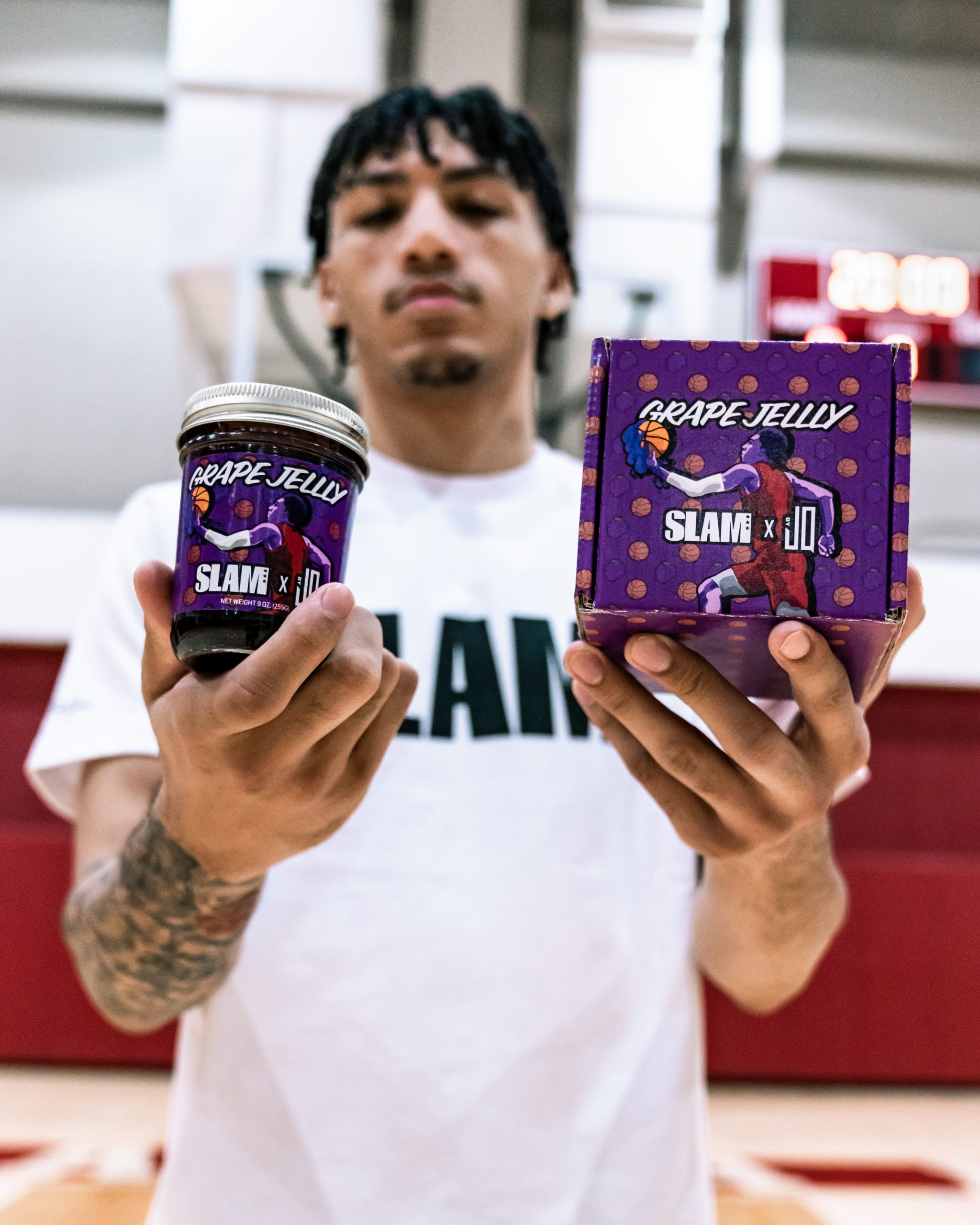 SLAM's latest ØNE 'N DØNE drop with Jahvon Quinerly features 100 limited-edition jars of Grape Jellly.
The movement quickly blew up on social media, with hoopers everywhere trying to emulate the styles of Jelly Fam. JQ amassed well over 400,000 followers on Instagram (@jelllyjq). He became a five-star recruit, too, eventually committing to Villanova. After one year, he transferred to Alabama, where he is currently averaging 14.2 points, 4.5 assists and 3.2 rebounds per game.
In 2021, the NCAA instituted a new policy allowing student-athletes to be compensated for their name, image and likeness (NIL). "I feel like NIL is long overdue," says JQ. "But being [a part] of the first generation that can profit off their name is something special. At this point, I'm just trying to take full advantage of it." The new rule paved the way for Quinerly to finally pursue opportunities like the SLAM x BYJQ Grape Jellly (yes, three Ls) Jam collaboration.
"This is something I've been looking forward to for a long time," he adds about the specific partnership with SLAM. "I remember I would get a SLAM magazine every [month] mailed to my door. I paid for the subscription myself. That's why this collaboration means so much to me—it goes way back to when I was a youngin coming up, just starting to hoop."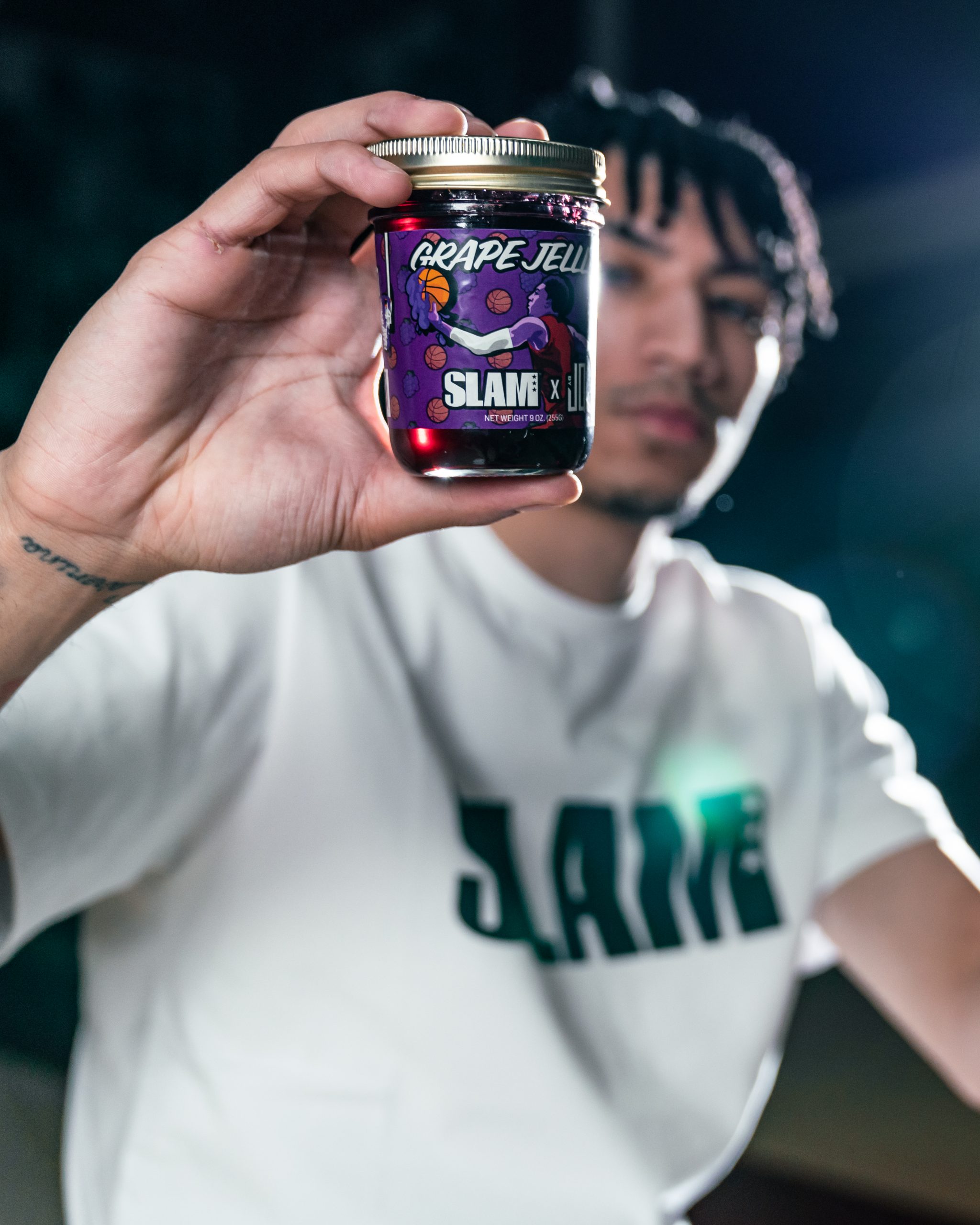 The nine-ounce jars of grape jelly—Quinerly's favorite flavor—were sourced from a family-owned farm in Ohio and are packaged in a custom collector's box.
"The actual jelly is better than most jellies I've ever tried, I'm going to be honest with you," JQ says, smiling. "I'm going to throw this on a bagel or something in the mornings, for sure."
---
---
Portraits by Haley Salvador, photos Jay Diebel.