1) Over Backs
Purpose/Benefit: This drill trains vertical jumping ability as well as a quick second jump. This drill also improves overall conditioning.
Instructions:
This drill is set up with four cones placed parallel to the baseline evenly separated from the short corner to the block on both sides of the court. There will also be a chair placed in the middle of the paint in front of the rim.
a. The player will stand with a medicine ball over their head on the side of the first cone.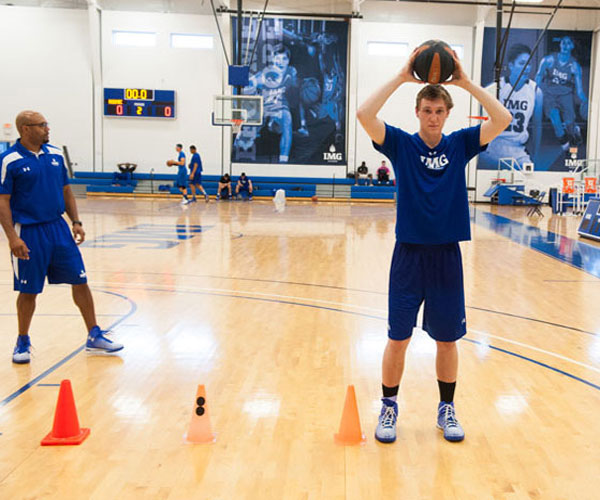 b. The player will progress through the drill with a two-foot side hop over, back, over over. Once they have made it to the chair they will sit down and explode up completing 5 rim touches (or jumping to the highest of their ability if they can't reach the rim).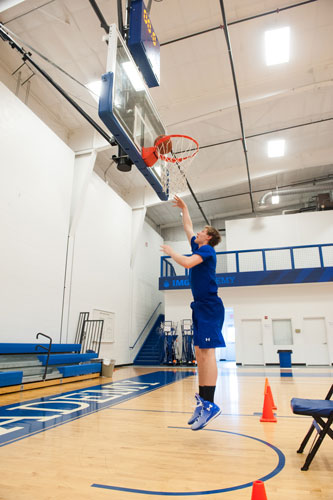 c. Then they will progress through the cones on the other side of the court in the same manner until they make it back to the center. Then they will complete 5 lay-ups from the sitting in the chair position.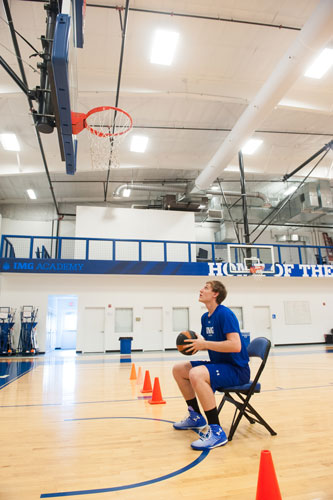 2) Medicine Ball Chair Rips
Purpose/Benefit: This drill focuses on the acceleration and explosiveness of the player's first step which increases their "blow by" speed.
Instructions:
a. A chair will be placed in different positions on the floor. A medicine ball will be placed on the chair.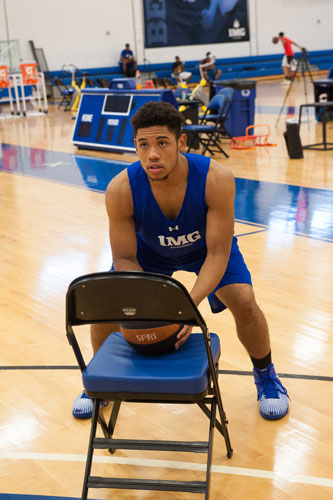 b. The player will squat into an athletic position and rip the ball off the chair (as strong and fast as possible) going into a dribble with ball fake (strong with good shooting form).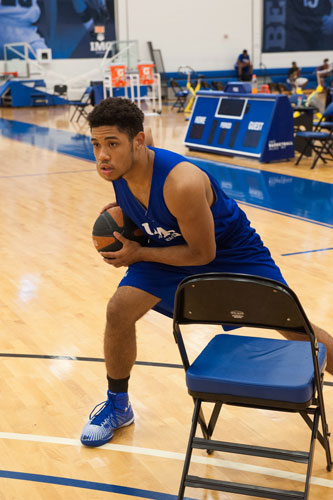 c. Then the player will quickly replace the ball on the chair and receive a ball tossed from a coach and make the same rip one dribble (as strong and fast as possible), then this time complete the jump shot. There should be a noticeable increase in speed from the rip with the medicine ball compared to the one completed with the basketball.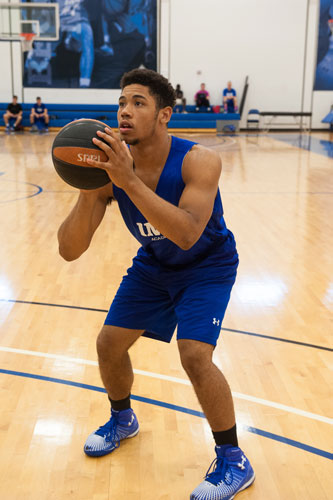 3) Side Steps Box Jumps
Purpose/Benefit: This drill trains lateral movement, vertical jumping ability and second jump quickness.
Instructions:
a. This drill is set up with cones hurdles and boxes set up down the middle of the court. The player, with ball in hand, will side step over the first sets of cones.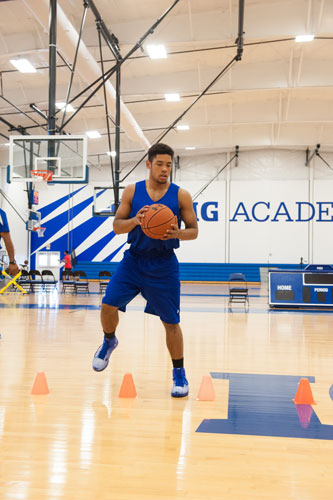 b. Side hop over the second set.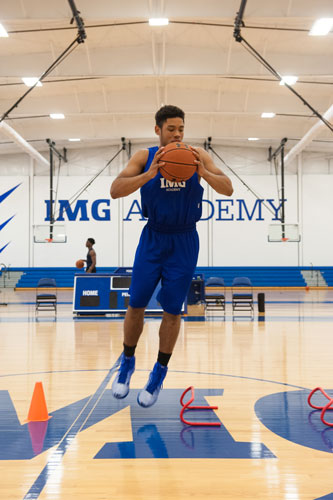 c. Front hop over the boxes.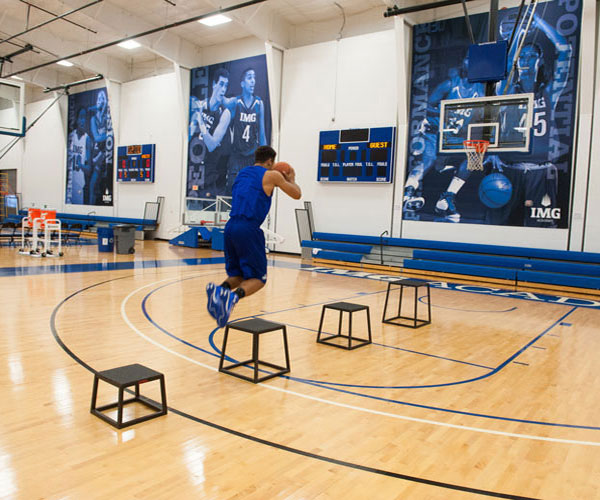 d. Then finish the lay-up.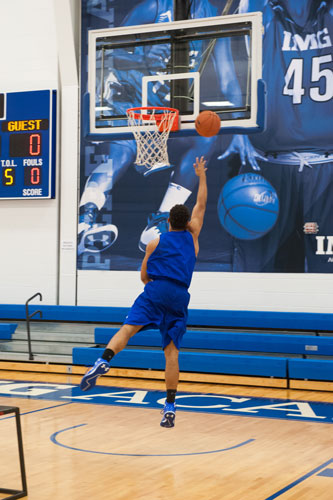 IMG Academy has facilitated the overall athletic development of athletes for more than 35 years. From countless NBA and international pros like Amar'e Stoudemire, Iman Shumpert, Jimmy Butler, and Maurice Harkless, to thousands of youth athletes, IMG Academy helps athletes of all ages and ability levels reach their full potential.
To learn more about IMG Academy camps or private school, visit imgacademy.com.
Previously:
IMG Basketball Training Series: Dribbling
466