For the last 15 years, Nike has laced LeBron James with on-court heat during each stop of his career. Here's a look at the sneakers that the King wore to win his first MVP award and his first two championships.
2007-08: Nike Zoom LeBron V
LeBron and his design team got creative with the V. They had a midfoot strap and they stacked up full-length Zoom Air cushioning in the heel to give No. 23 more foundation when he landed from his aerial outbursts. And they introduced Phyposite—a combination of Foamposite and Phylon—that made the silhouette strong enough for the King.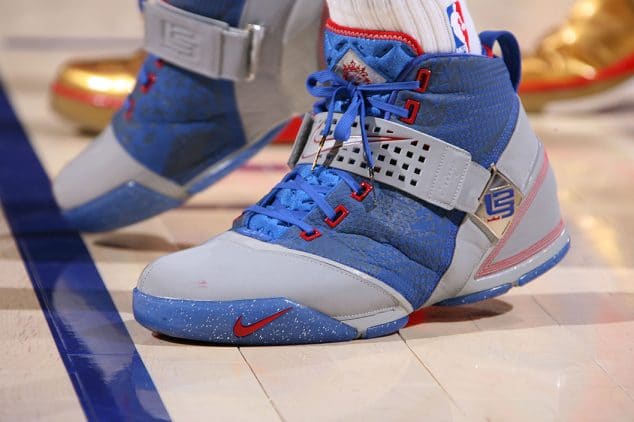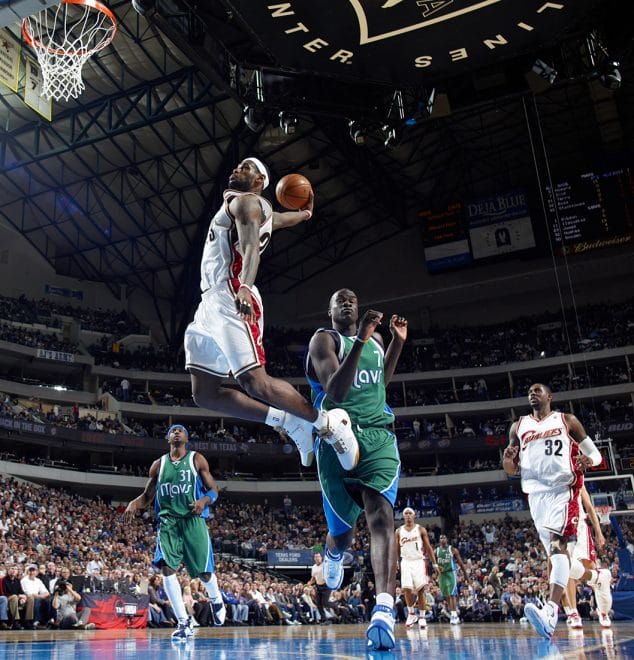 2008-09: Nike Zoom LeBron VI
The VI marked a switch in mentality for LeBron. He wanted to make a stylish sneaker, one that could be worn on and off the court. So he asked Nike to keep things simple, deciding to go with an old-school style silhouette that featured a big Swoosh—word to the Air Force 1. Nike made sure to cook up tons of colorways for the VI, the kicks that he wore en route to his first MVP award.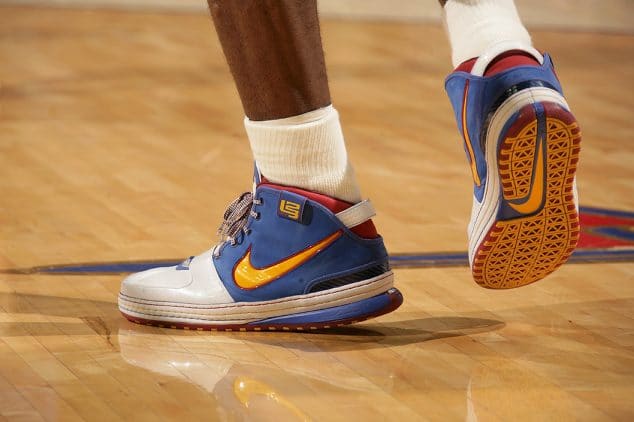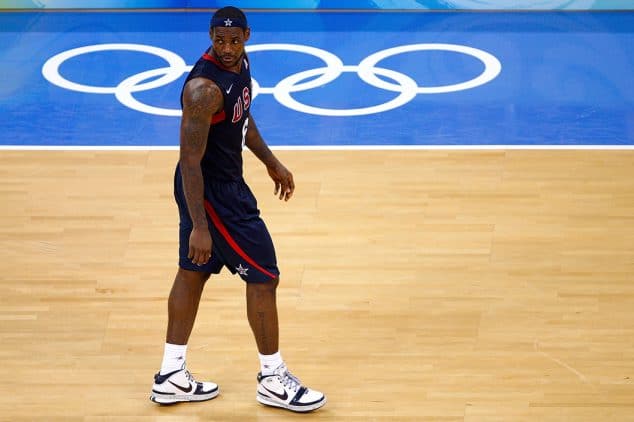 2009-10: Nike Air Max LeBron VII
Flywire. Patent leather. Innovative Max Air 360-degree unit. The LeBron VII was the height of the King's sneaker line during his first tour of duty in Cleveland. It combined style (hey, Air Jordan XI), with Flywire, the Swoosh's newest technology (what's good, Nike Hyperdunk). And with the introduction of an all-encompassing Air unit in the midsole, it signaled a complete redirection to the LeBron signature line, influencing the next generation of his sneakers. And he captured his second MVP in the VII.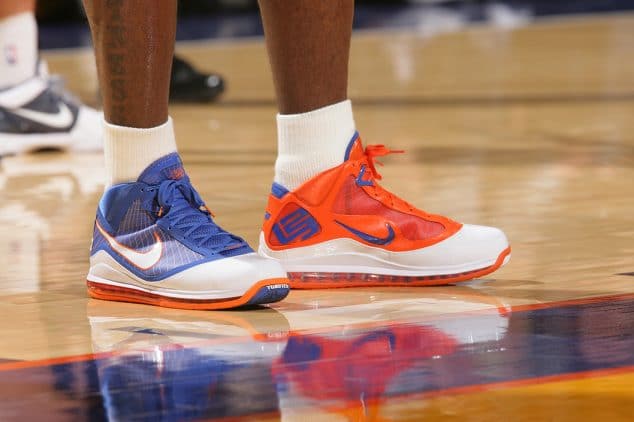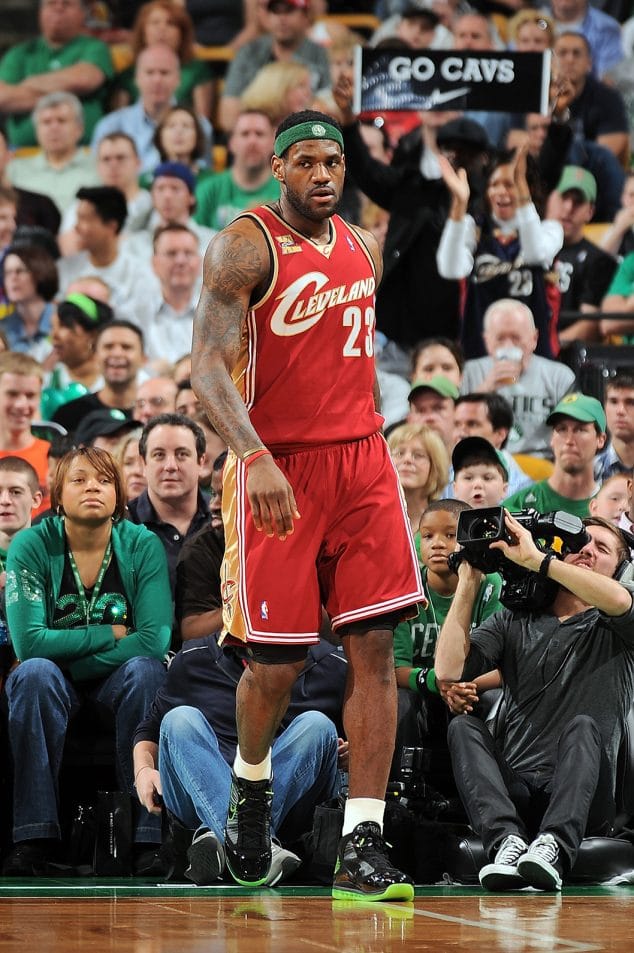 2010-11: Nike LEBRON 8
For his first season in Miami, the LEBRON 8 was given an upscale look. It included the Max Air 360 unit and Flywire technology that was seen on the VII. But it was modeled after a dress shoe, decorated with a leather upper and featuring personal details that highlighted LeBron's expanding off-court style at the time.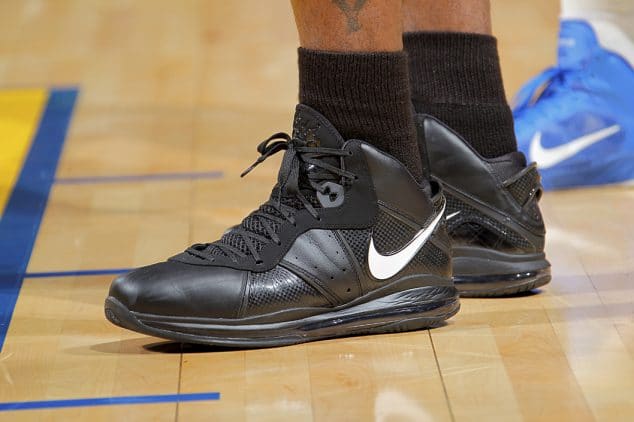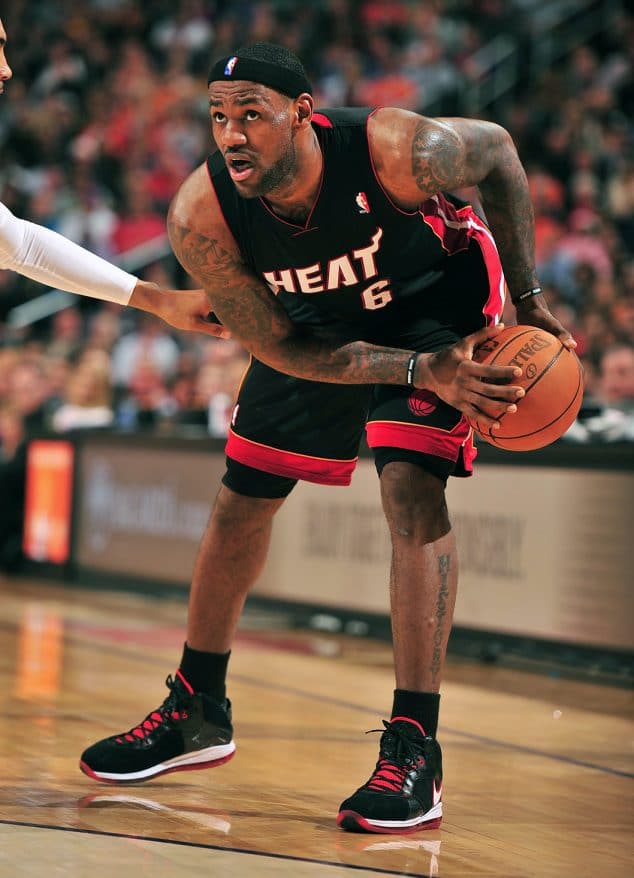 2011-12: Nike LEBRON 9
LeBron's signature line took another step forward with the 9. He was about to dominate the NBA again and the Swoosh hooked him up with a silhouette that combined Flywire, Hyperfuse, a Max Air 180 unit and Nike Zoom Air in the forefoot. The use of Hyperfuse allowed for a unique shape, one that lent itself to a stable of fire colorways, including the "Watch the Throne," "Galaxy," "Hornets" and a whole bunch of never-released PEs. He won his first title in the PS version, too.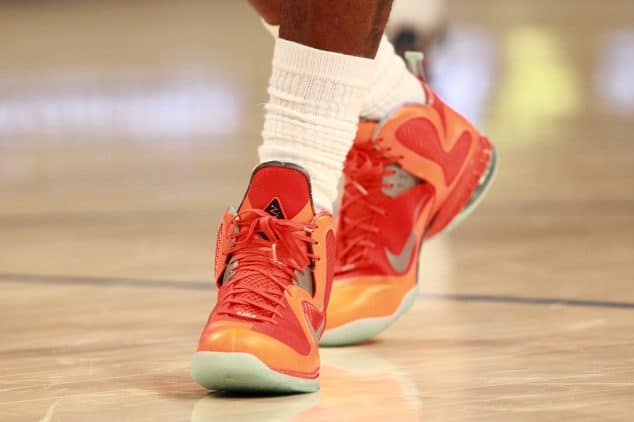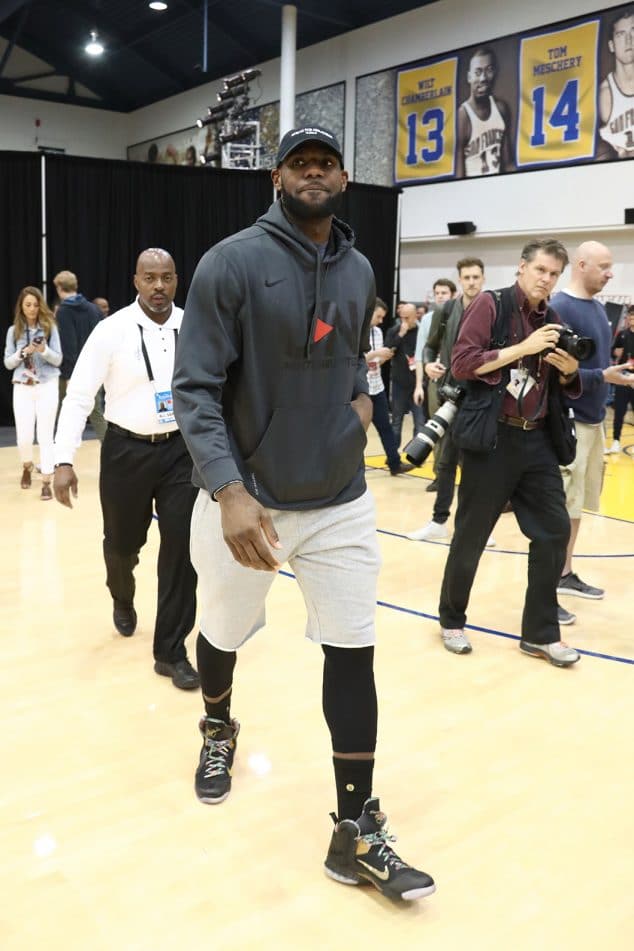 2012-13: Nike LEBRON X
LeBron quietly laced up his 10th signature sneaker for the Gold medal game of the 2012 Olympics against Spain. He then went on to wear it pretty much nonstop for an entire year. Its backwards Swoosh stood out no matter what colorway he was wearing, whether it was at the Olympics or in the NBA Finals, where he conquered the Spurs in an epic seven-game series.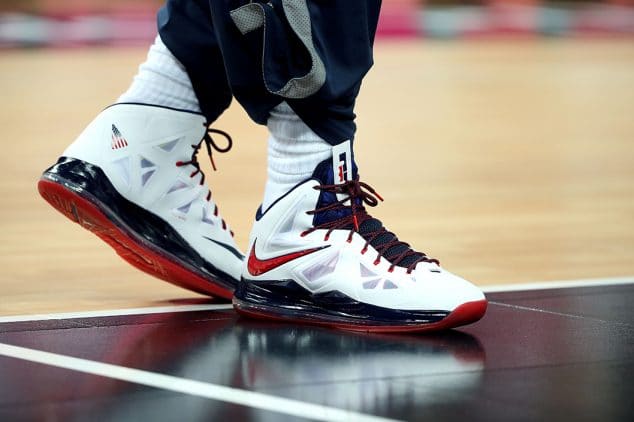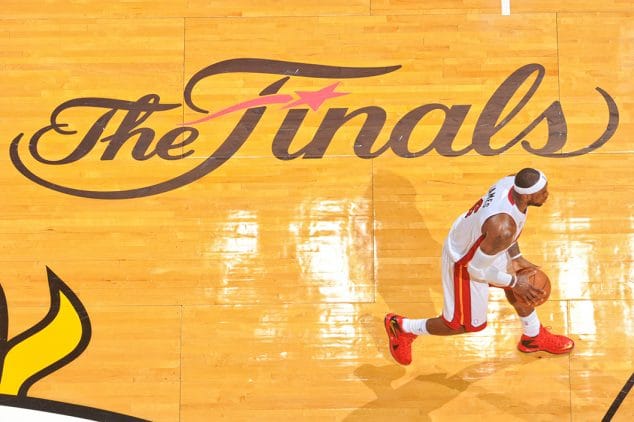 Related
The History of the Nike LeBron Signature Line: Air Zoom Generation – Zoom LeBron IV
LeBron James on the Design of the Nike LeBron 15
Exlusive Q+A with LeBron James
SLAM Presents LeBron is On-Sale Now
Top photo by Julian Berman, other photos courtesy of Getty Images