The highest-rated New York City recruit to elect to stay home and attend St. John's since Maurice Harkless did so in 2011, Shamorie Ponds' decision has provided a fair share of excitement to a fan base that in recent years saw one local recruit after another turn down the opportunity to play at Madison Square Garden.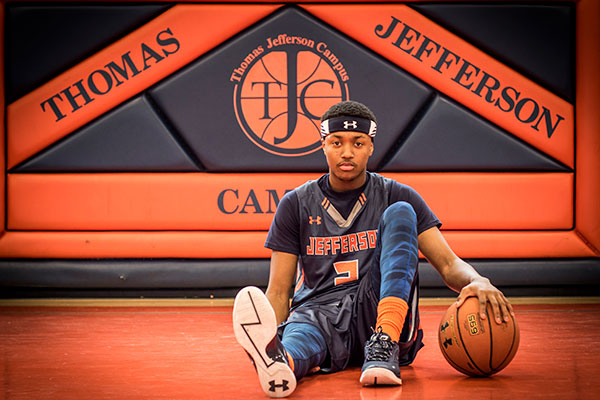 A top-50 national prospect in the Class of '16, the crafty, 6-0 point guard decided to take a chance not only on the struggling program but on rookie head coach Chris Mullin, a former NBA All-Star and Red Storm alum. "Two Brooklyn guys, both lefties, coming from the same hometown and playing at St. John's," says Ponds of the similarities with his future head coach. "I saw what he did and it made me want to follow in his footsteps."
Known for his elusiveness and scoring prowess, Ponds also considered Minnesota, Providence and Creighton. His national buzz hit a new level last season after averaging 25 points, 8.6 rebounds and 5.7 assists as a junior, leading Thomas Jefferson to the city semifinals.
The loss changed his approach and the results paid off with a new level of assertiveness on the AAU circuit.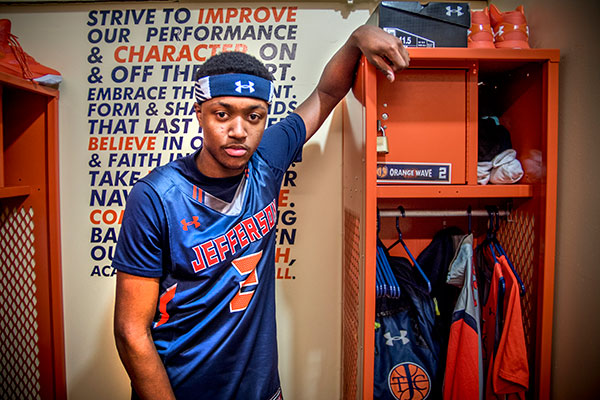 "Now I just like to play with a lot of anger inside of me," says the Brooklynite, who posted a stat line of 44 points, 9 rebounds and 7 assists in early December. "I feel like we could have won that [semis] game if I was more aggressive. I had to learn along the way to play with a lot of fire and a lot of anger. It made me so much better."
—
Video & photos by Charlie Chalkin/charliechalkinproductions.com