There are certain milestones and rites of passages that most top American high school prospects are expected to go through. Usually among them: being part of USA Basketball's national junior teams. And so as a top-5 recruit in the Class of 2018 headed to Duke, you'd assume Cameron Reddish would be an obvious candidate. Except that heading into last summer, the 6-7 wing out of Norristown, PA, had yet to play in a game with "USA" across his chest, despite having attended tryouts the previous two years.
In 2015, he was one of the last to be cut from the Men's U16 National Team that would later compete at the FIBA Americas Championship in Argentina. With a chip on his shoulder, he returned to Colorado Springs in 2016 and tried out for the USA Basketball Men's U17 World Championship Team that was headed to Spain later that month.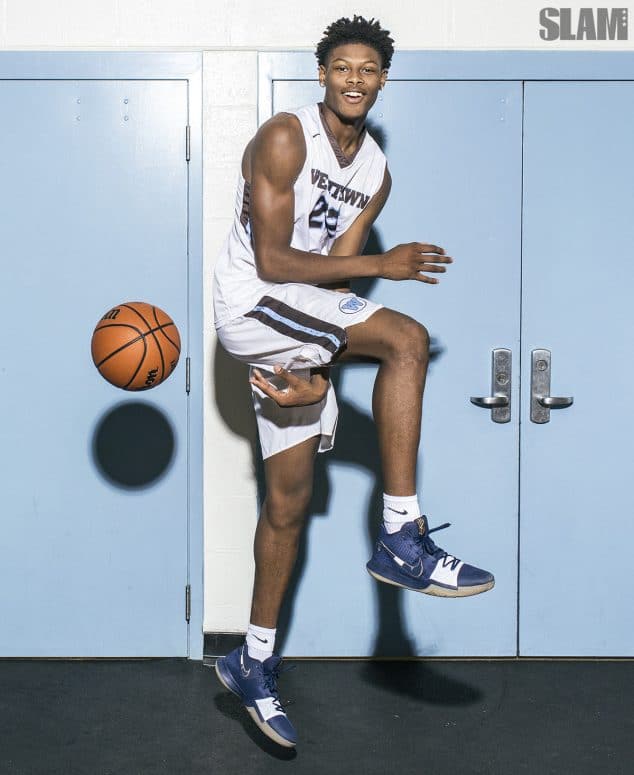 Reddish was one of 18 finalists for the 12-player roster, which had been whittled down from an initial list of 36 hopefuls. He appeared to have pretty much secured a spot this time around. But an unexpected turn happened less than 24 hours before the finalized roster was to be announced.
"Literally the last practice before they made cuts, I made a very slight move and I tore my groin," Reddish recalls. "I went to get an MRI—they said I had to get emergency surgery. I guess there's a few muscles in there, and there was one hanging. They said if the one hanging tore, my career would have been over."
He returned to Colorado Springs for a third consecutive year this past summer, ready to handle unfinished business. He ultimately earned a spot in the U19 World Cup Team that competed in Egypt, where he went on to average 10.7 points, 4.3 boards and a team-high 15.7 PER.
"I knew this year I had to go out there and make a statement," says the Duke University commit. "Getting cut my first year at USA [U16 tryouts] was definitely motivation for me. But the injury [in 2016] really refocused me and pushed me. I realized the game of basketball could be gone just like that."
After spending his freshman year at The Haverford School (PA), Reddish, whose dad hooped at VCU from 1989-91, transferred to Westtown School (PA) for his sophomore season, where he helped achieve a 28-5 record and a league and state championship.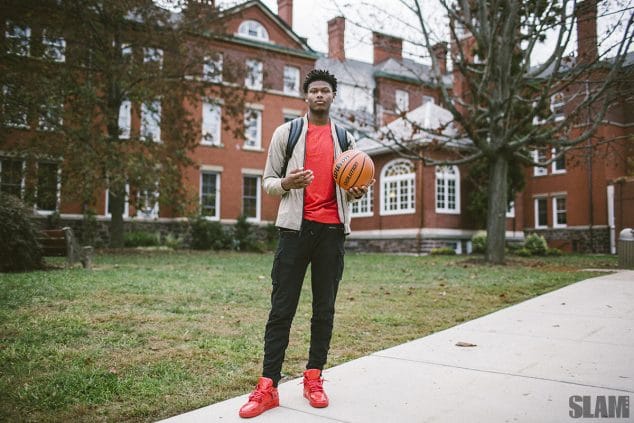 As a junior, he helped the Moose to a 32-2 record and a second consecutive Pennsylvania Independent Schools Athletic Association state title. Along the way, Reddish averaged 16.2 points per game and earned first team PIAA Class 3A All-State honors.
Headed to Duke next fall, Reddish says he's envisioned himself at Cameron Indoor Stadium for a while.
"I will never forget the day they offered me—it was April 25 of 2016," says the senior. "I knew I wanted to go to Duke probably since going into my 11th grade year. I [first] had to make sure I checked all my other schools out.
"For the longest of time, I just really liked [basketball]—I loved it—I was just playing for fun. But now it's kind of like my job."
—
Portraits by Ricky Rhodes 
Video by Joe Kramer