Darius Garland is many things: A five-star recruit, a four-time Tennessee state champion and a three-time Mr. Basketball award winner, amongst others. He's all that because he's a dynamic and silky 6-2 point guard with an Iverson-like crossover who scored more than 2,5000 career points in high school and averaged 27.6 per game during his senior season. So, he's all that and, perhaps, the most highly touted Vanderbilt signee ever. But also: "I'm a swaggy point guard," Garland says recently over the phone. What does he mean? "You have to bring some of your swag to the court. Play with style, a little bit of flash. Maybe an arm sleeve, and then you have to have the kicks."
Also: "My nickname is Boog because of my dancing ability."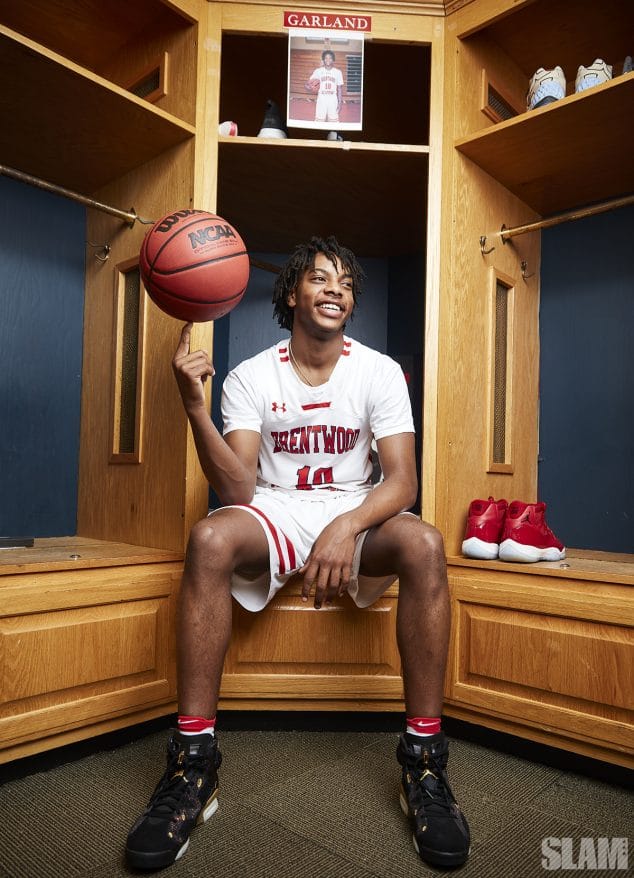 None of this, of course, comes at the expense of Garland's game. Or, for that matter, the on-court traits he prioritizes most. As the Brentwood Academy (TN) guard says, "Off the court I'm a jokester, roasting guys, but that's only off the court."
For example: Garland grew up in Gary, IN—his family moved to Nasvhille, TN, when he was in seventh grade—a three-hour drive from Detroit. Even as a 7-year-old kid, his father, former NBA journeyman Winston Garland, would have Darius watch Pistons games so that he could study the team's star point guard, Chauncey Billups. Billups became Darius' favorite player. He'd mimic Billups' jumper when shooting around. Once, as a birthday present, he served as the team's ball boy and went home with a ball autographed by Mr. Big Shot. The ball still sits on a shelf in his bedroom. Garland plans on bringing it with him to Vanderbilt.
But what he says he loved most about Billups was the way he interacted with teammates.
"My dad used to always talk about leadership when I was growing up, because I was the point guard, which makes me the leader on the court, the second coach," Garland says. "That was Billups. He was always communicating with the other players on the floor during games, staying on them—his leadership was a major reason they won the championship [in 2004]."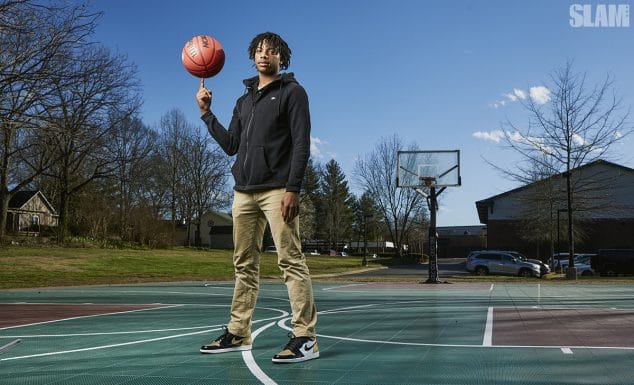 Which is exactly what Garland is hoping, and believes, he can deliver to Vanderbilt, even if the school has never captured one before. His rejection of offers from powerhouses like Kentucky, Indiana and UCLA surprised many observers. Top-15 recruits don't often spurn coaches like John Calipari in favor of lesser-known programs like Vanderbilt that have never made the Final Four.
But in Vandy Garland saw an opportunity too good to pass up. He could remain close to home. He could play for a head coach in Bryce Drew whose camps he had attended as a kid in Indiana. And he could help Drew build a new foundation as opposed to adding to an already existing one.
"The school's just a perfect fit for me," Garland says. "I hope I can get them to that next level."
At the very least, he'll give the Commodores a boost of swag.
—
Photos by Matthew Coughlin
Video by Christian Quezada