The Celtics hosted their media day on Friday, and one intrepid reporter asked small forward Jae Crowder about being called "Bae Crowder" on social media. You know, like this: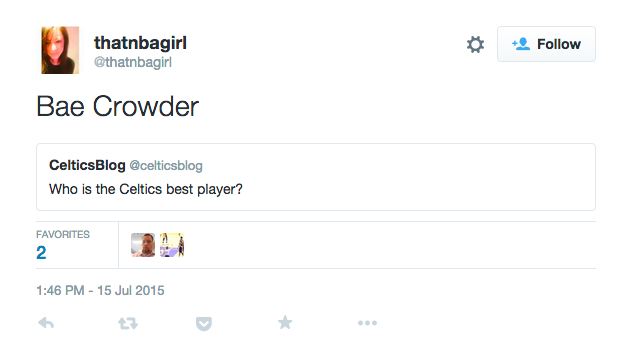 His response, which you can watch in the video above, is pretty great. "So a lot of people have crushes on me?" Crowder asked, after clarifying the question. "Men and women? Right on."
Crowder signed a new five-year, $35 million deal with the Celtics earlier this summer.
77