Rap and basketball go together like Eric B. & Rakim or John Stockton and Karl Malone. If you enter any gym across the nation, there is almost a 100 percent chance that you will hear at least one rap song; if you go to a rap show there is almost a 100 percent chance you will see a pair of Jordans or a throwback basketball jersey, but the connections don't end there.
Certain playing styles and word play are associated with where a player or rapper grew up. Just like the ball player on your local blacktop, rappers soak in their surroundings like a sponge and release it with a vengeance into a microphone, rather than a hoop. In the mainstream age of "pop rap" that we are living in today, there aren't too many rappers left that spit street tales in a poetic kingpin fashion. Thankfully, gully Queens rapper Meyhem Lauren (pronounced like the "Lauren" in POLO Ralph Lauren) fills that void.
You may have seen him co-star on Viceland's Fuck That's Delicious with his childhood best friend Action Bronson, or heard him on SiriusXM Radio barking flames on DJ Statik Selektah's Showoff radio show. But all that is just the outer shell to a deeply motivated, jocular and intellectual rapper whose new album, Piatto D'Oro, dropped on May 3rd (stream it below–Ed.).
Meyhem Lauren aka Laurenovich aka Londell Manuver aka Omar Laurendez, grew up in Queens, N.Y. where the local rap flavors of Mobb Deep, Nas and Lauren's personal favorite, Kool G Rap, pervaded into his mind from a young age. While impersonating his idols as a kid, Meyhem was unknowingly practicing the timing and cadence that would eventually propel him to Forbes' "5 Hip-Hop Artists To Watch In 2016" list.
"The first album I truly embraced was [Slick Rick's] The Great Adventures of Slick Rick," says the rapper. "I borrowed that from my friend's older brother from around the corner and I learned all the lyrics in elementary school. I used to get in trouble singing 'Indian Girl,' I didn't know then the true meaning of the song."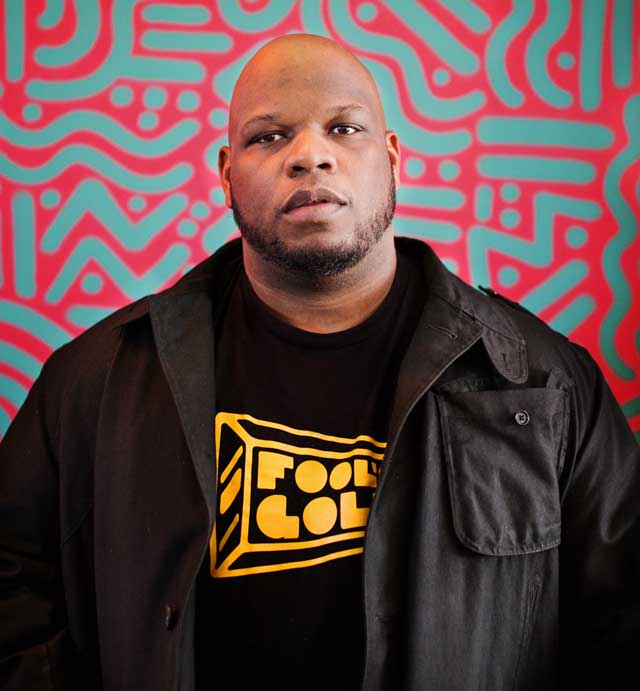 Meyhem started to take rap seriously in '07 and put in a myriad number of hours writing and recording in various studios around New York City. To put it in hoops terms, Mey was the kid in the gym that stayed after practice to work on his baseline jumper until he hit 50 in a row. He learned his work ethic through veteran DJ and producer J-Love.
"When I first started doing music he was always in the studio, he was a hard working guy," recalls the Fool's Gold Records signee. "His passion and work ethic is contagious. I learned a lot from him."
Lauren's dedication to the mic has generated eight solo albums in nine years and countless collaborations with NYC's rap elite.
Meyhem's latest effort is named after an Italian restaurant that he went to when he visited his now 97-year-old aunt Dotty as a child and young adult. The record boasts songs produced by the legendary Large Professor, Alchemist, Ice Rocks, DJ Mugs and more. Piatto D'Orro, which translates to "plate of gold" in Italian, is just that. It will remind you of the hardcore age of hip-hop, a time when rap wasn't suffocated with the tight jeans of the current crop of popular MCs. The album is light on collaborations with Lauren only bringing in his inner circle of Action Bronson, Big Body Bes, Roc Marciano and his brother Hologram to spit on a few tracks which keeps the sound familiar, rugged and Queens.
Like any native New Yorker, basketball was in Meyhem's life from a young age. Growing up in Flushing, he played CYO, AAU and even high school ball for his Forest Hills High team until he was forced to leave the team due to bad grades from cutting class. As a result, his parents, in an act of discipline, took him off of all the other teams so he could focus on being a better student. A parental act that haunts Meyhem to this day.
"By doing that, I found other hobbies that weren't as good. I just got fat and started doing graffiti."
Graffiti became much more than a hobby for Meyhem. Lauren and his fellow Smart Crew members spent countless nights over the last decade blessing the streets of New York City with street art. On May 12th, in collaboration with Fool's Gold Records and Juxtapoz Magazine, Meyhem released the first episode of the much-anticipated Got The Fever TV, a web-series focusing on NYC graffiti artists; a project that is very close to his heart.
"When you turn on TV and see graffiti there is a lot of emphasis on people doing murals and I respect that. That's a skill, that's an art, but there are dudes out there just bombing for the sport of it and I'm trying to highlight those individuals."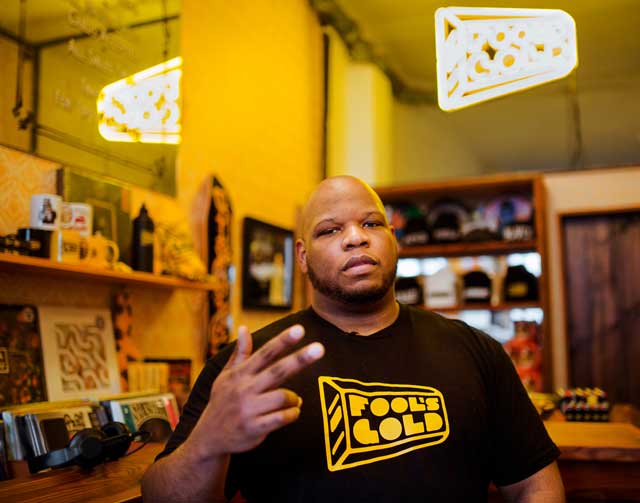 Although his hectic schedule doesn't allow him to watch as much hoops as he would like to, the sport continues to influence his day-to-day life as a rapper in his lyrics and on his feet. In his eyes, the bigger the shoe, the better. "I need to have half my calf covered in sneaker," he joked.
Being a '90's kid at heart, he has all the essentials: CB94's, Air Force 1's, Kamikazes, Robinson's, but no shoe means more to him than the Carmine VI's. "I'm a Jordan IV, V, VI kind of guy, but the Carmine VI might be the greatest sneaker ever made."
When he can catch a game he makes sure to tune into his beloved New York Knickerbockers. Like some Knicks fans he is "eh" on Melo, but believes in Kristaps. "Porzingis is what's gonna hold that team together," he says of the squad's future.
He also urges Knicks fans to be patient and thinks Carmelo, if he is still in orange and blue come next fall, needs to continue to adapt to the presence of Porzingis. "'Zingis is becoming that dude. Melo has to play evenly; it's not just the Melo show anymore."
Unlike the Knicks, Meyhem's new album is no joke. The name the of his record label may be Fool's Gold but Lauren is supplying authentic New York rap. The skill of this Queens virtuoso is certain.
Video produced by P33 Productions
Photos by Sarah Kobos