The stage was set. Arizona was hosting Oregon in Tucson in late January, and with recruit Rawle Alkins in attendance to witness, the Wildcats were looking forward to keeping the nations' longest home winning streak alive by extending it to 50 consecutive games. The milestone was also set to coincide with head coach Sean Miller's 300th career win. The McKale Center, which had not seen Arizona lose a game in almost three years (February of 2013), was ready to erupt. Their visiting recruit was going to be taken aback by the atmosphere and achievement, and would want to commit to the Wildcats right then and there.
But then they lost.
Didn't matter. Alkins was still sold on the program. "Everyone was pissed," recalls Alkins of his first time on campus. "But that's what really stuck with me. It's like the world ended. They took it so seriously. From there I fell in love with Arizona and the atmosphere."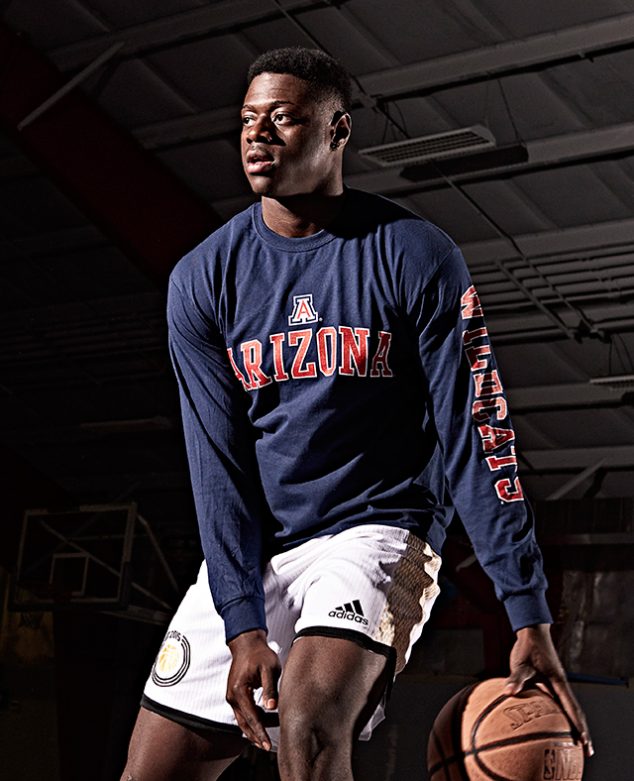 The Wildcats had offered the 6-4 shooting guard a scholarship last summer, but he never really heard from them as much as he did from other schools, and so he eventually cut them from his list. But after an impressive performance last December while hooping at a showcase in Detroit with Coach Miller in attendance, the program implemented a late full-court press in its pursuit of the Brooklyn-bred guard.
Less than three months later, he announced live on ESPNU his intentions of joining Arizona in the fall after also considering St. John's, UNLV, UNC and NC State.
Ranked as the No. 9 player in the nation for the Class of 2016 by Rivals, Alkins is an assertive scorer who possesses a next level-ready physique that allows him to attack the rim at will after beating defenders off the dribble—but he can also get hot from distance. He led his NY RENS AAU team to the adidas Gaunlet series championship last summer after averaging 24.3 points per game and then went on to claim the MVP at the adidas Nations showcase.
Winning for Alkins hasn't just been limited to summer hoops. After arriving at Christ the King Regional High—which counts Lamar Odom and Speedy Claxton as alumni—as an unknown freshman due to lack of experience on the travel circuit, Alkins quickly rose to stardom.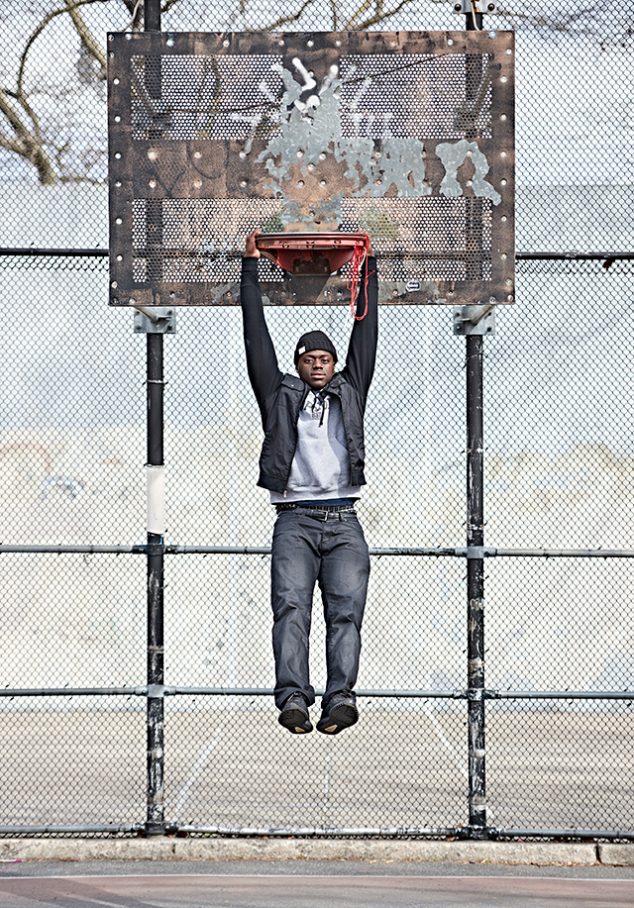 He helped lead CTK to three consecutive city titles (first time that's happened in 30+ years) in the Catholic league and two consecutive state championships between his freshman and junior years. But because he played some varsity games as an eighth grader in Florida and with NY state rules only allowing four years of varsity eligibility, Alkins was forced to transfer out of the Empire State for his senior year, ending up at Word of God Christian Academy in Raleigh, NC, where John Wall also attended.
This past season was unique and challenging, as the team spent much of the season fighting to get above the .500 mark, a stark contrast to the winning tradition at CTK. Nonetheless, the experience provided Alkins with an important perspective and outlook on the game.
"Coach Miller said this quote: 'With team success comes individual success,'" says Alkins, who dropped 51 points in one game in December. "And that quote really stuck with me.
"I thought about the year I've had now and the years I've had in the past. And it's true. They called me King of New York because of all the winning. Now, you haven't really been hearing about me as much. When the attention and media coverage slowly faded away, I saw I couldn't get too comfortable and now I'm back on the grind. To be talked about as one of the best players in this loaded class is an amazing opportunity that I don't take for granted."
—