Like any younger sibling of a great athlete, Tre Jones grew up dreaming of following his big brother's path. And Tre got an early taste of what it would take, as he had an up-close view of the benefits of hard work by watching his big bro, and current Wolves' point guard, Tyus Jones play in the high school all-star games, welcome top coaches into their living room, and make it to the NBA. But for Tre, there's one perk in particular that stands out.
"I remember when you guys came out here for the photo shoot—I got in a couple of those pictures," he says. "I was young, but I was old enough to realize how big of a deal it was. Just seeing him be able to do stuff like that, I was like, Hopefully one day I'll be able to do the same thing."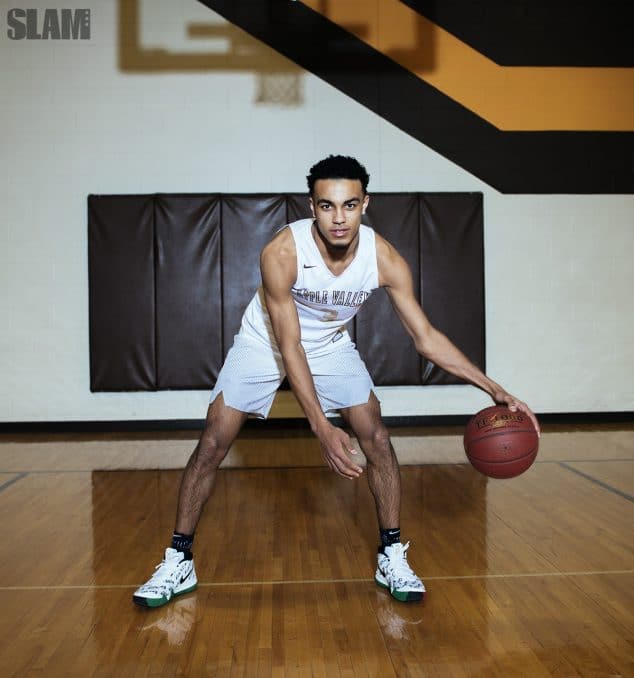 Check another one off your list, Tre. With a feature spot in this magazine, the 6-2, 185-pound PG from Apple Valley (MN) High has to chance to live out another experience that he shares with his older brother, an impressive list that includes McDonald's All-American, Duke signee and ranking as the No. 1 point guard in his class. Not surprisingly, just as Tre's path so far echoes Tyus', so does his game.
"We are pretty similar," Tre says. "I feel like his jump shot was further along at this point than mine is, but I work on mine a bunch. I'm more of a defender than he was, and I like to get into the paint a lot—I'm always attacking, while he was more picking the defense apart from the perimeter."
At press time, Tre was trying to lead Apple Valley to a third Minnesota Class 4A state championship in the past four years—a feat that would eclipse Tyus' single state title (not that anyone in the family is counting). But he'll have his work cut out for him when he heads down to Durham: Tyus, of course, won Final Four MOP honors after leading the Blue Devils to the 2015 NCAA title. Of his own college choice, Tre knew he had to make a standalone decision, and felt confident that Duke was "the best place for me to be able to grow as a person and a basketball player."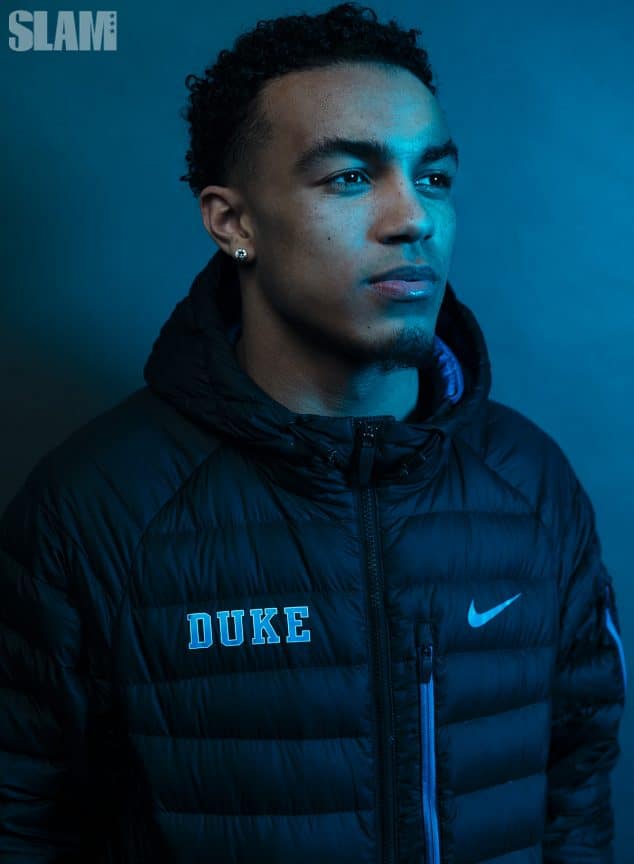 He might only be a couple of years from joining Tyus in the pros, but for now Tre makes the 20-mile trip up to Minneapolis for nearly every Wolves' home game. In that, brotherhood continues to inspire, just as it has since both Tyus and Tre were little and learning the game under the wing of their oldest brother, Jadee, who still works out both players. Family and hard work have gotten them this far, and if Tre ends up the best baller in the family, it won't be an accident. As Tyus told us five years ago in his first SLAM interview, "I think Tre can be better than me. My older brother pushed me to be better, so I'm going to push him, too."
—
Photos by Nate Ryan
Video by James Corbett
6,560