The NBA season is over. But that doesn't mean the basketball stops. Nah, never. Matter fact, for real hoopheads, summertime is even more fun. Streetball leagues across the country feature some of the best amateurs going head-up against the pros, and the action is fast, physical and raw.
So to help you get a handle on where to catch the best summer league action, we've provided you a primer below, including the best from the East Coast, West Coast and everything in between.
By no means are these all the summer leagues that are worth watching this summer—there are dozens more in cities across the country—but these are the most prominent, the most famous and the most important summer runs that we'll be keeping an eye on in 2016.
Drew League
History: Arguably the most competitive summer league in the country, LA's Drew League has been around forever, but rose to new levels of notoriety when LeBron, Kobe and Durant all showed up during the NBA lockout.
Where: Los Angeles/Compton, CA
Notable Alumni: Kobe Bryant, LeBron James, Kevin Durant, James Harden, DeMar DeRozan, Stanley Johnson, Nick Young, The Game, Baron Davis, Klay Thompson, Paul George, Gilbert Arenas, Brandon Jennings
Website: drewleague.com
EBC at Rucker Park
History: Widely considered the OG of summer streetball, showing out at Rucker Park is a rite of passage for any player wishing to earn his stripes—and a nickname.
Where: Harlem, NY
Notable Alumni: Pee Wee Kirkland, Julius Erving, Rafer Alston, Earl Monroe, Fly Williams, Bone Collector, Kevin Durant, Kobe Bryant, Stephon Marbury, Lance Stephenson, Terrell Owens, Chris Brown, Sebastian Telfair, Jamal Crawford, Brandon Jennings, Ron Artest, Corey "Homicide" Williams
Website: ebcruckerpark.com
Dyckman Park
History: Now 25 years old, the Dyckman tournament is a true landmark in New York City. Kevin Durant and Fat Joe have already attended games this summer.
Where: Manhattan, NY
Notable Alumni: Kevin Durant, Kyrie Irving, Kemba Walker, Brandon Jennings, Ron Artest, Tyreke Evans, JR Smith, Michael Beasley
Website: dyckmanbasketball.com
Nike Pro City DC aka Kenner League
History: The brainchild of legendary coach John Thompson, hundreds of former Georgetown players have dominated the Kenner League since the '80s.
Where: Georgetown/Washington, DC
Notable Alumni: Allen Iverson, Alonzo Mourning, Dikembe Mutombo, Arne Duncan, Jeff Green, Roy Hibbert, Josh Selby, Steve Francis, Nolan Smith, James Gist, Brandon Jennings, Greivis Vasquez, Walt Williams, Curt Smith, Otto Porter
Website: @kennerleague
Chosen League
History: Founded in 2002, the Chosen League has become the top summer league in Philly, an undeniable hoops hotbed.
Where: Philadelphia, PA
Notable Alumni: Kyle Lowry, Markieff Morris, Marcus Morris, Gerald Henderson, Wayne Ellington, Amile Jefferson, Dion Waiters, JaKarr Sampson
Website: thechosenleague.com
Seattle Pro-Am
History: Credit former NBA baller Doug Christie for starting up this league back in '96. Credit Jamal Crawford for helping it gain national recognition.
Where: Seattle, WA
Notable Alumni: Zach LaVine, Jamal Crawford, Nate Robinson, Isaiah Thomas, Spencer Hawes
Website: seattleproam.com
San Francisco Pro-Am
History: The top summer ball in the Bay, for nearly 40 years, goes down at the SF Pro-Am.
Where: San Francisco, CA
Notable Alumni: Stephen Curry, Jason Kidd, Gary Payton, Tim Hardaway, Jason Richardson, Gilbert Arenas, Aaron Gordon, Jeremy Lin, Dorrell Wright
Website: sanfranciscoproam.com
Goodman League
History: Founded in 1975, if you can make it "inside the gates" at Barry Farms, you can make it anywhere. Just ask legendary commissioner—and the man on the mic—Miles Rawls.
Where: Barry Farms/Southeast Washington, DC
Notable Alumni: John Wall, Gilbert Arenas, Kevin Durant, Michael Beasley, DeMarcus Cousins, Ty Lawson, Nolan Smith, Victor Oladipo, Gary Neal, Baby Shaq
Website: thegoodmanleaguelive.com
Nike Pro City NYC
History: Pro City plays indoors, but it's still all streetball vibes, and NBAers are almost always in the building. Hence the "pro" in the name.
Where: New York, NY
Notable Alumni: Kyrie Irving, Keivn Durant, Nate Robinson, Danny Green, Al Harrington, Charlie Villanueva, Sundiata Gaines, Justin Burrell, Andre Barrett, Jeremy Hazwell, Gary Ervin, Smush Parker, Tyshawn Taylor
Website: @procitynyc
Venice Basketball League
History: Birthed in '06, the VBL was all about "bringing fun back to the game." They've succeeded.
Where: Venice Beach, CA
Notable Alumni: Sik Wit It, Bone Collector, Terrell Owens, Metta World Peace, Chris Brown, B Dot A Dot, Romeo Miller, Keith Closs
Website: veniceball.com
Nike Chi League
History: Whitney Young High School serves as the overcrowded venue for the best summer basketball in Chicago, where NBA talents take on local legends.
Where: Chicago, IL
Notable Alumni: Jabari Parker, Draymond Green, Will Bynum, Draymond Green, Iman Shumpert, Shawn Marion, Andre Drummond, Tyler Ulis, Kyle Anderson, Penny Hardaway, Tony Bennett
Website: nike.com/chicago
The Basketball Tournament
History: A couple summers ago, TBT drew the attention of fans and players alike after offering a $1 million prize to the champions. This summer, the grand prize is up to $2 million.
Where: Los Angeles, Charlotte, Chicago, Philadelphia, New York
Notable Alumni: Brian Scalabrine, Eric Devendorf, Mike Bibby, Pops Mensah-Bonsu, Aquille Carr, Marshall Henderson, Hakim Warrick, Jason Williams, Jamaal Tinsley, Nate Robinson, DerMarr Johnson, Royce White
Website: thetournament.com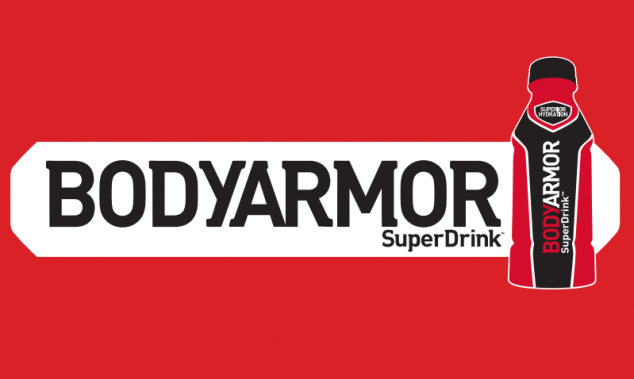 For more info on BODYARMOR, click here.