LeBron James had Twitter popping when he pulled up to game one of the NBA Finals wearing Thom Browne suit shorts, and when he replicated the fit for game two, Draymond Green pulled up to Oracle Arena rocking a custom-made Rich Fresh pair of his own styled by Vick Michel.
Green pulled off his look with a Dolce & Gabbana shirt, Chanel broche and Christian Louboutin kicks.
Battle of the Shorts. pic.twitter.com/g4Io2VKeIh

— SLAM (@SLAMonline) June 3, 2018
When asked if he drew inspiration from James in order to try and psych him out, Green was quick to let media know that he's been riding the suit shorts wave long before this year's NBA Finals.
"I'm not really psyching nobody out. It gets kind of warm in this room so these shorts go well — they're just a little linen so it 'aint too hot in here right now. I think it's a cool look," he said to media. "I started that trend a long time ago. Go check the pictures."
Michel, Green's personal stylist, said he and Green came up with the idea to rock suit shorts two years ago.
"I respect Bron's drip, it doesn't bother Draymond nor myself because we had this idea in 2016, but decided not to attend the ESPYs that year," Michel told SLAM. "When the NBA Awards came around last year, we thought, 'What better place to make a statement than the red carpet?'
He continued: "Fashion to us is a representation of who we are without having to say anything. I want Draymond's drip to complement the way he plays on the court: not scared of anything or what people say, but to be effective and remembered."
We checked the pictures, and they were spitting the truth — Green wore suit shorts to the NBA Awards show more than a year ago.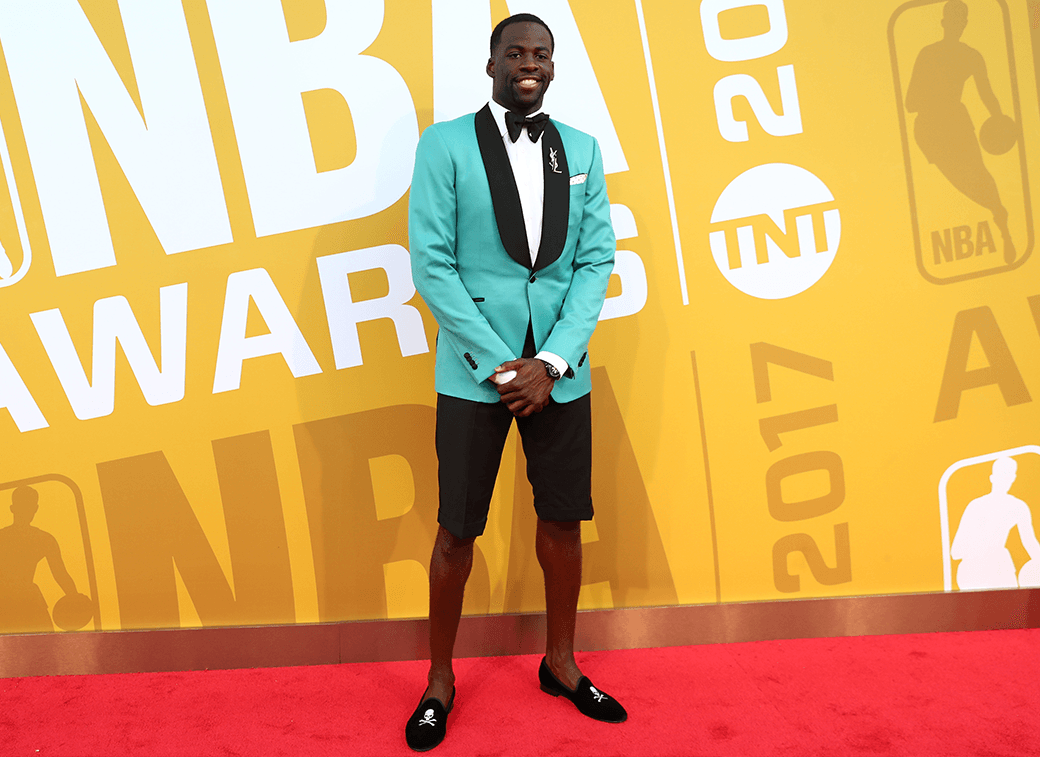 It's official: Suit shorts are the move all summer '18.
—
Follow @LeagueFits to keep up with the NBA's survival of the fitted.