Growing up in France, Ian Mahinmi's introduction to basketball wasn't through the NBA; rather, the young soccer player first started watching the sport through hoops' most authentic digital roots: AND1 Mixtape Tour videos.
The videos didn't just spark his love for basketball, though. The larger-than-life personalities, street swag and hip-hop influence is where Mahinmi discovered his sense of individuality. Years later, those grainy videos continued to serve as inspiration as Mahinmi became a creative partner for the French Deal clothing brand.
"I was addicted to watching AND1 mixtapes. It had the best songs, the best rap, throughout the whole thing," the Wizards big man tells SLAM. "To me, this was the starting point. You get on the court and because you've seen how a guy in an AND1 Mixtape was rocking a headband a certain way or a wrist band a certain way, and you want to do the same thing. That's how fashion starts, and that's how it started for me. Hip-hop and rap music and R&B, it's the foundation of French Deal."
The French Deal, which Mahinmi has been working on for eight years with stylist Steeven Kodjia and former soccer star Ousmane Dabo, was a calculated risk — Mahinmi described it as "taking a leap and hoping something is going to catch you."

In a competitive industry, Mahinmi, Kodjia and Dabo decided making that leap was still worthwhile. Combining authentic stories, a belief in organic growth and dedication to quality and self-expression, the French Deal has not only kept its head above water, but grown since its creation. Everything the trio creates is well thought-out with clear intentions.
"Everything you do, [all the] clothes, every volume, it's for a reason, it's to tell that story," Mahinmi says. "Honestly, it's very organic. To be successful, everything has to be organic. It's not like one day you woke up and felt like you wanted to do clothes. It's bigger than that. It's a part of your story.
"For people to make clothes in general, you make clothes for a reason. You make clothes for your environment. You make clothes because you were inspired by something around you," he adds. "When we make a shirt that has African roots, it's for a reason. It's because at some point, we wanted to tell the world about this particular African technique."
A love for hip-hop was the common ground that led to the launch of the brand and has been the catalyst for creative continuity since.
"I'm from a very poor neighborhood, all my partners are, but what we always had was music," Mahinmi explains. "We have the same background and it makes everything so much easier, it's flowing. So when we talk clothes, we talk the same language."
The background goes deeper than just music, however; all three founders have West African roots, grew up in France and spent time out west in the United States.
"We're so close to our countries and backgrounds and we don't want to let that go," Mahinmi says. "Once you come to French Deal, we feel like we can educate you, too."
When the trio decided to start the brand, they contemplated doing something low-cost, but ultimately decided to go the upscale streetwear route because it'd mean more opportunities to cultivate meaningful, face-to-face relationships with customers. The French Deal is based in Paris, but it's home base isn't a store, it's a home and a showroom.
"If you come to our showroom, you come to my house, you come to my apartment," Mahinmi says. "I'm gonna receive you. You're coming in, it's big so we have offices, clothes, we have a kitchen and I can fix you up something to eat, something to drink. It's that feeling. It's a showroom because it's home."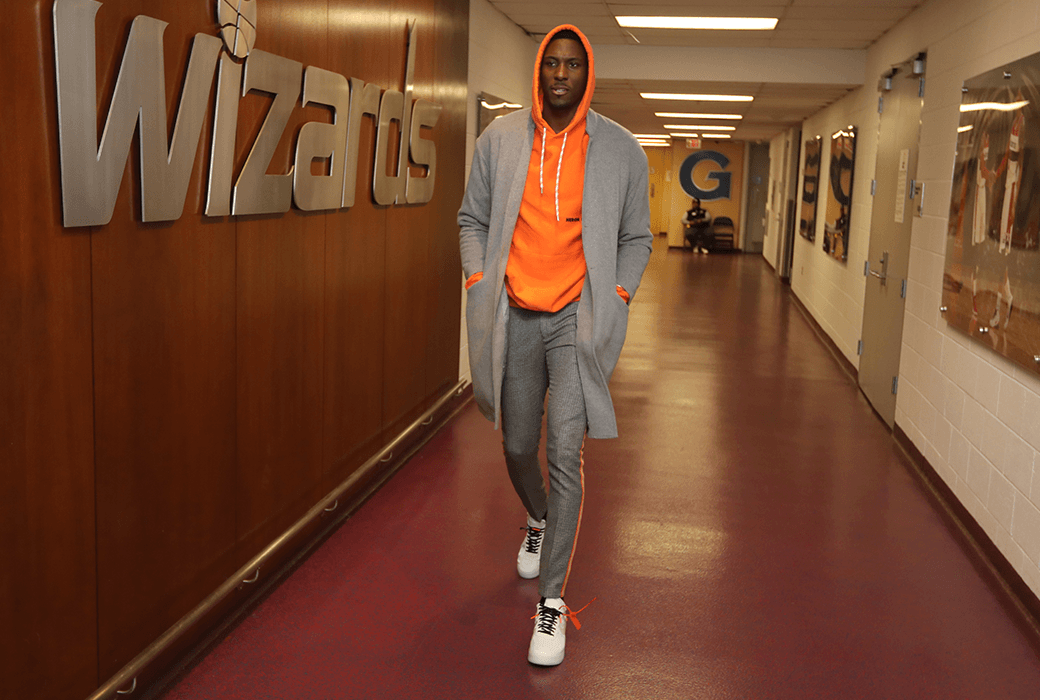 The personal relationships between brand and consumer mean that any piece from a French Deal volume — its alternative to the traditional FW and SS line model — can be fully customized. Those wanting to feel like one-of-a-kind can have what they wear reflect that. Mahinmi points out that if there's a leather jacket displayed in black and a customer wants it in red, it'll get done. If a customer wants a pair of pants cut high water, baggy, or any other way, it's done.
Mahinmi has taken it upon himself to expand his role and knowledge by learning the entire process of what goes into making each piece. Now, he feels a connection to everything the French Deal produces.
"Every single piece we have has a story," he says. "Some stuff, the fabrics were made in Africa. We assemble everything in France. It's a whole story, the whole storyline is fantastic.
"The relationship you have with fashion should be really personal. You can easily find me in the summer in the market looking for fabrics. I'm very much interested in the process, too. It's more than just being interested in fashion, I'm interested in the clothes. I love the ideas, the brainstorming. I love the process — I almost love the process as much as the finished product."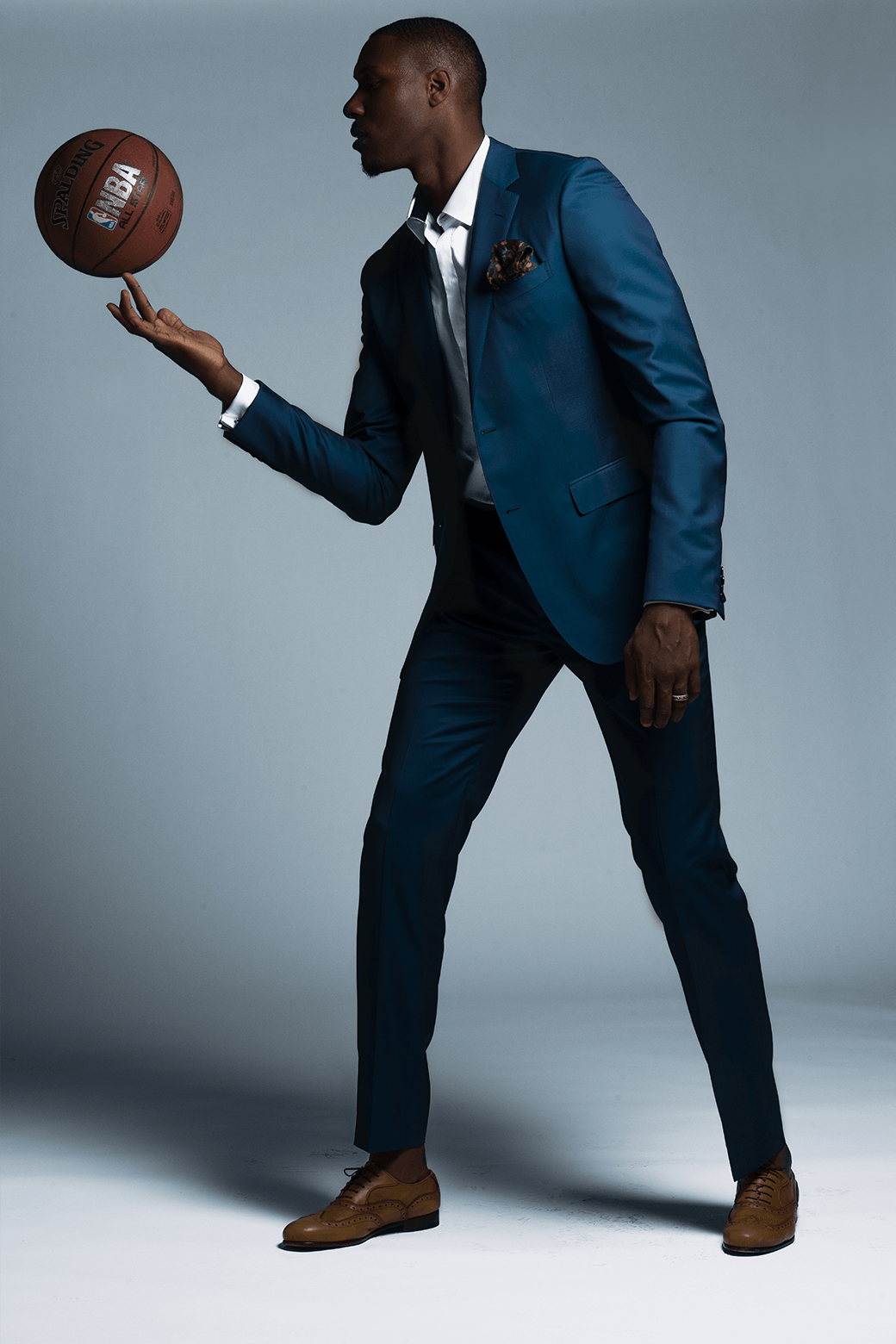 Mahinmi takes such an interest in learning about fashion because it's a way that he was able to learn about himself, and he knows it's the same for countless others.
"Being able to express yourself is a huge step in getting to know yourself," he says. "So many people would rather do what everyone else does than pay attention. Once you can dress yourself not caring about how people will judge you outside, that's when you really know yourself. when you can walk outside your house feeling great about what you wear because you like it."
Just like fashion has allowed Mahinmi to learn more about himself, so has his entrepreneurial journey.
"The industry is hard. Fashion, especially upscale stuff, you have to be solid. You have to be strong," he describes. "There's definitely rough times. There was times I was like I don't know if it's worth doing this anymore. We never gave up, though. We stayed the course, took some losses and kept on growing organically. The journey has been a lot of ups and downs … it's hard, but it gives you a new respect.
"I've seen a whole other side of business I was never exposed to with basketball. That line has helped me grow so much as a businessman, entrepreneur, and human being."
And today, at 31 years old, he's a better man for it. He feels, and looks, his best. It's a feeling he wants everyone to have.
—
Ian Pierno is an Assistant Editor at SLAM. Follow him on Twitter at @ianpierno.
Follow @LeagueFits to keep up with the NBA's survival of the fitted.