A week or so after his SLAM interview, Baylor Bears star Davion Mitchell was planning a visit to his South Georgia hometown to surprise his mother for her birthday. We didn't follow up to see how shocked his mom was, but knowing what we do about Mitchell, we're confident it went off without a hitch.
The springy 6-2 guard has made it a habit of sneaking up on people his whole hoops career. A product of Hinesville, GA, a town of about 33,000 residents, Mitchell would be the first person to tell you that not many athletes come out of the 912.
"My journey has been like a process," says Mitchell. "Starting from a South Georgia small city, Hinesville, that nobody knows about it. When people ask me, I say I'm from Savannah. [I started] from there, man, playing travel ball, local AAU team, getting my name out there. But you know, it's not really much you can do because you're not really playing on a big circuit against top players. So, it's kind of hard to get your name out."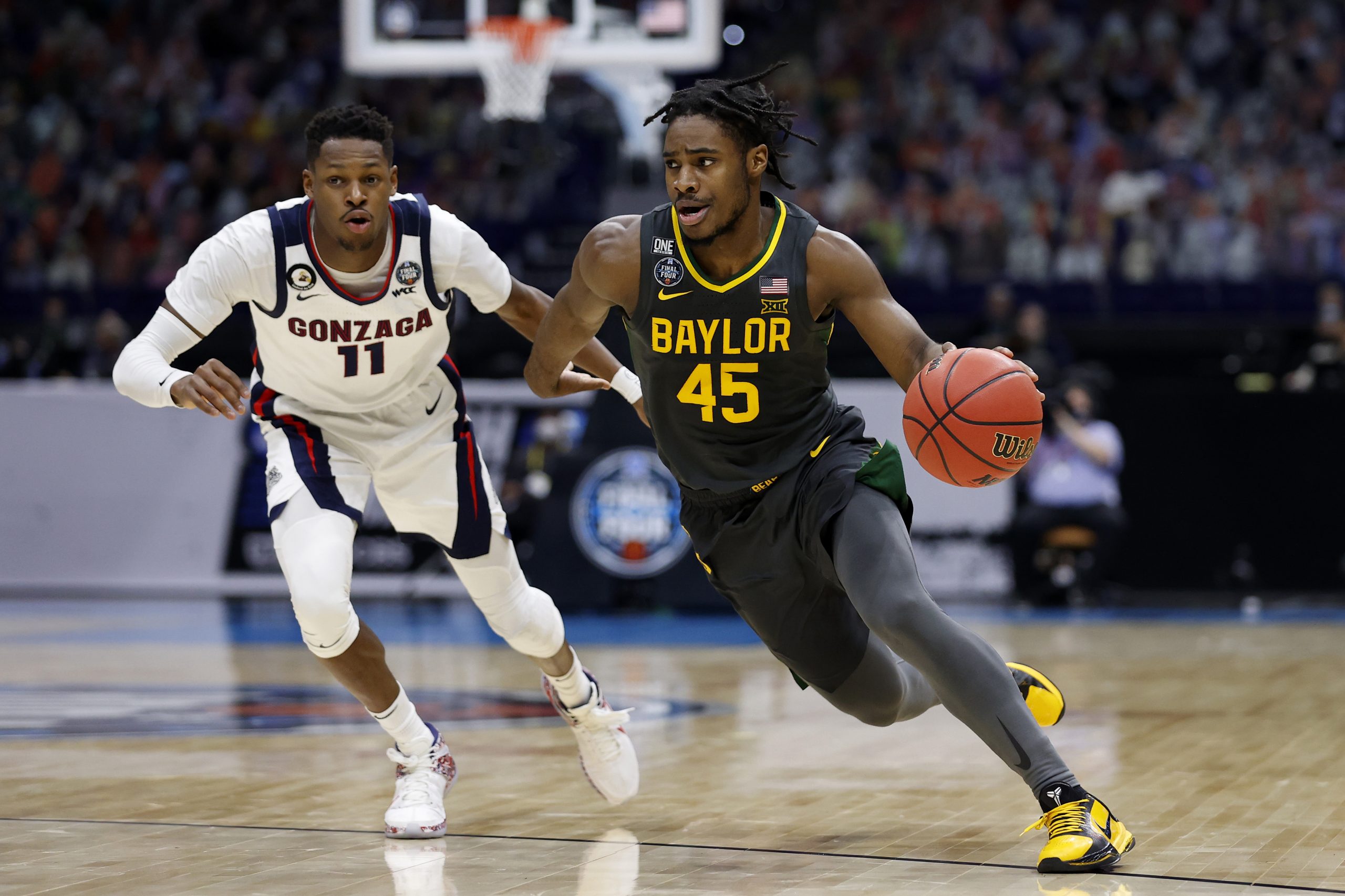 But there Mitchell was, leading Liberty County HS to a state title and tiptoeing his way up the national recruiting charts. He decided his junior year of high school that he'd go to Auburn. Things didn't work out with the SEC school, though. Looking back, Mitchell says he probably made his college decision too fast.
And so Mitchell transferred to Baylor in '18. With NCAA tournament invites in five of the previous six seasons before the move, the Bears had been lurking near the top of the collegiate heap for some time. But once Mitchell got there, they started roaring. The Bears went 26-4 in the pandemic-shortened '19-20 campaign. They'd win the national title this past season. Coach Scott Drew had built something special in Waco.
"We just wanted to win," says Mitchell, who with averages of 14 points, 5 assists and nearly 2 swipes this past year, has quietly worked his way up draft boards. "Coach Drew told us [that] if everyone wants to get their name out there [to NBA scouts], we got to win games. So, I think, when he told us that, we all bought in as a group and we made something special happen."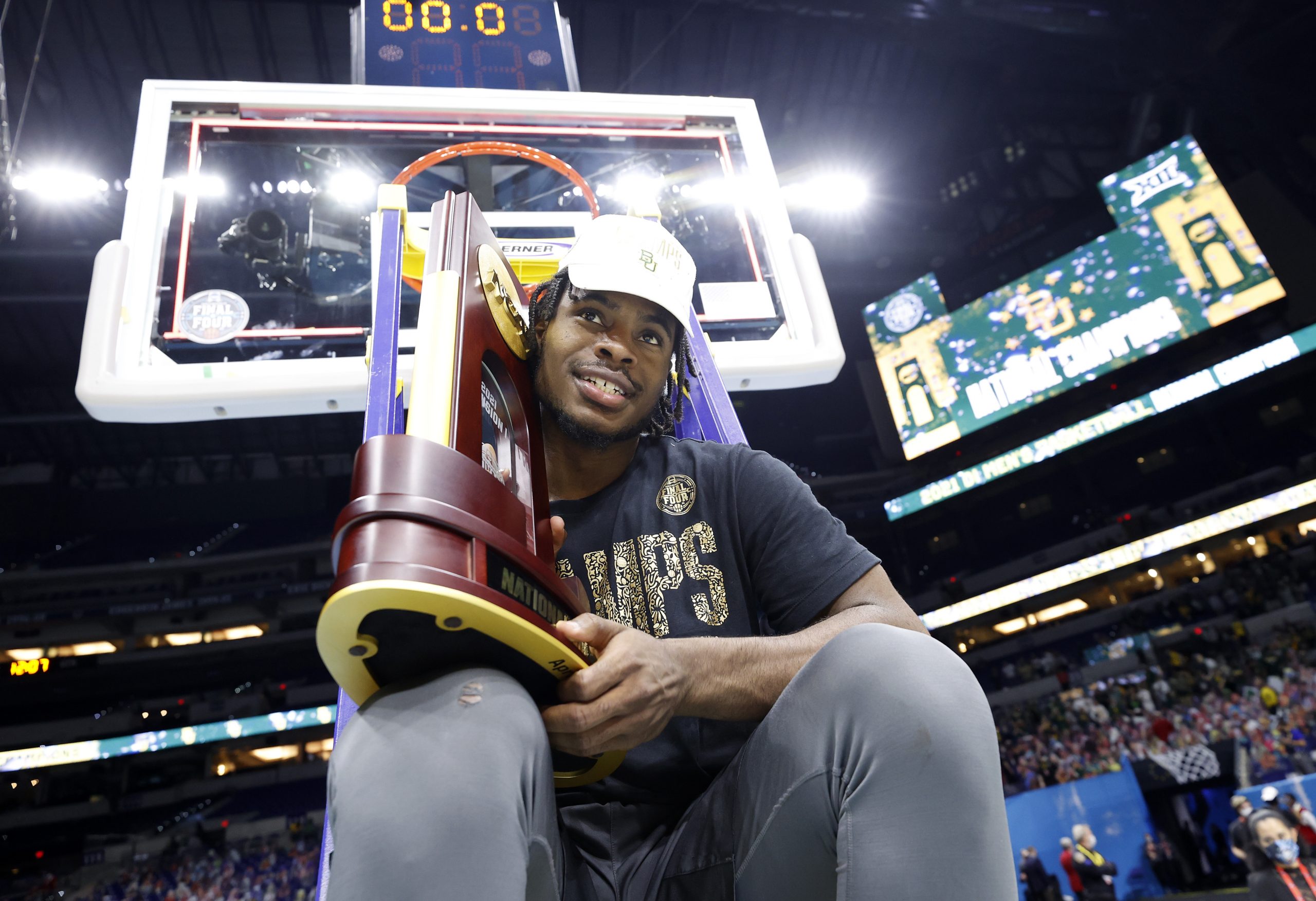 In the midst of tearing through the tourney bracket, Mitchell caught the eye of a certain Utah Jazz star. While Davion and Donovan Mitchell aren't related by blood, the list of things they share is pretty remarkable: initials, jersey numbers, nearly identical heights, birthdays that are just two days apart, and a tireless hustle on the hardwood.
"I try to do whatever I gotta do to win," says Mitchell, who won the Naismith Defensive Player of the Year in '21. "If I gotta dive on the floor the whole game, I'll do that. Whatever I gotta do to win. I'm a hard-nosed guy who loves to work hard and who loves to get better each day—not just on the court but off the court [too]."
Of course, the "elder" Mitchell is Davion's favorite player. So, when Donovan rocked Davion's Baylor jersey before a Jazz game back in the spring, the moment felt almost surreal.
"There's a guy on the Jazz, Royce O'Neale, that went to Baylor," says Davion. "Royce and Donovan are pretty close. [Donovan] was probably watching [Baylor] games. I think it was a blessing for him to just put my jersey on and just show everyone that he's rockin' Baylor."
4️⃣5️⃣ pic.twitter.com/pkjjRLgvKo

— utahjazz (@utahjazz) April 5, 2021
Donovan and Davion talk pretty regularly these days. The former will probably offer the latter some tips about prepping his body for the NBA Draft Combine and his mind for the League's daily grind. Davion will, of course, listen to those words, but when it comes down to actually getting the work done, he knows he'll have to handle it himself.
Unfortunately, he won't have the sneak-up factor in his favor. Word has finally spread that the kid from Hinesville can hoop.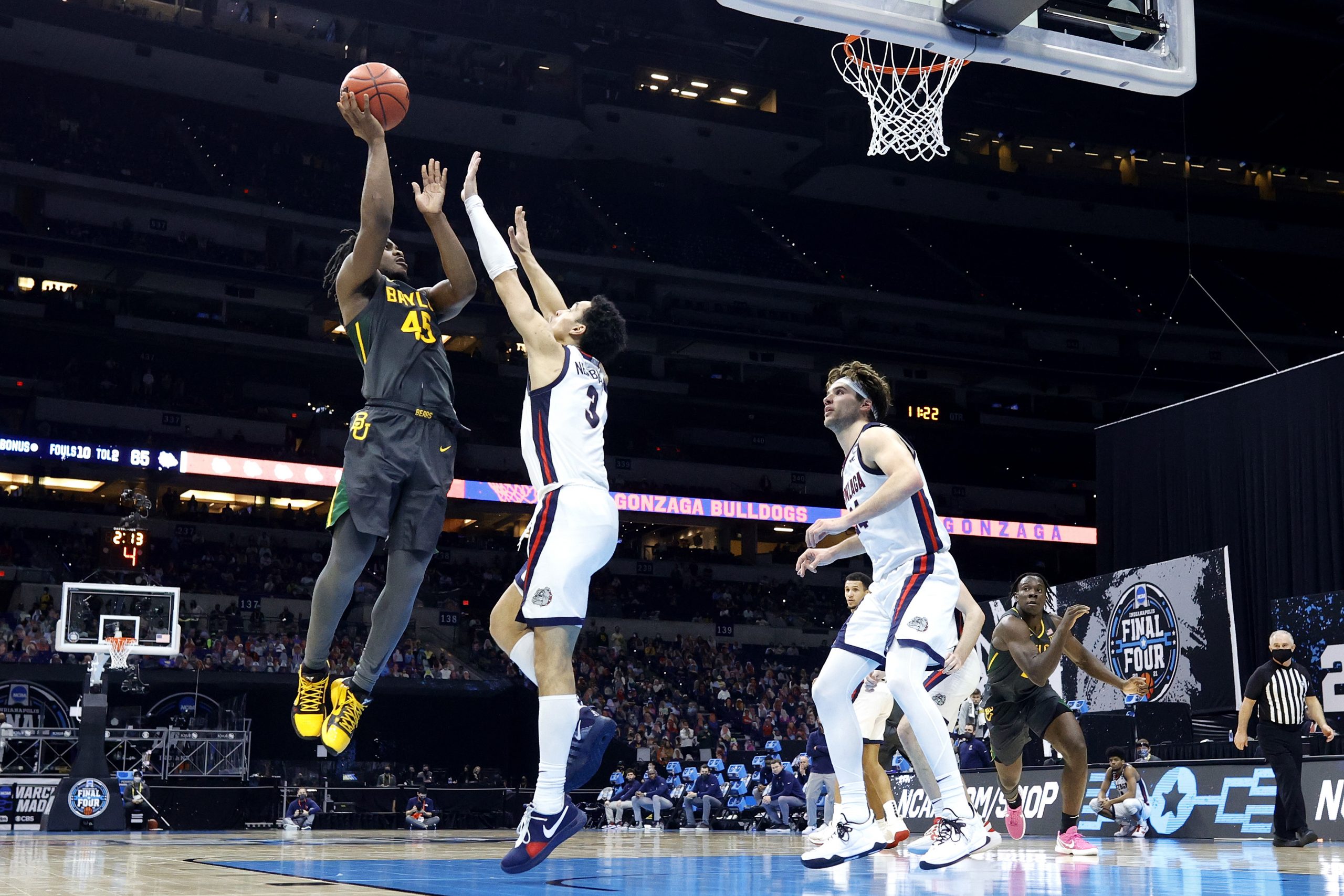 ---
DeMarco Williams is a proud Atlanta native who has written about all levels of hoops for SLAM for 15+ years. When he isn't agonizing over his local sports team, DeMarco serves as a senior content producer for Sports Card Investor.
Photos via Getty Images.