Becky Hammon on the Spurs' Performance Last Season and What She's Learned as an Assistant Coach Over the Years
For San Antonio Spurs assistant coach Becky Hammon, last season had its ups and downs. Not only did the team have to navigate COVID-19 protocols and an impacted schedule, but they finished the season with a 33-39 record, ranked tenth in the Western Conference.
And yet, it was during those tough moments that she saw her team come together and learn from those experiences. Even amidst the losses, there was growth.
"I would say in our ugliest stretch of basketball games, I felt like our guys came together the most," Hammon says over the phone. "It didn't result in a lot of wins—we had, gosh, 8-10 games that're decided by five or less points, which in the NBA is really nothing. That's a game that can go either way. A lot of times the ball didn't bounce our way, but I think even in that you can have some growth and some learning experiences that will pay dividends down the road. It hurts in the moment, losing close games, but growth and having a big-picture attitude from some of our younger players will benefit us down the road."
Hammon has served as an assistant coach on the Spurs since 2014, making her the first female coach in the history of the NBA and a pioneer for women around the game. She recently was a finalist for the Portland Trail Blazers head coaching position (which went to Chauncey Billups), and has expressed that it's important that women are hired for head coaching positions based on their "skill sets", not just to "check a box."
SLAM caught up with the six-time WNBA All-Star to learn more about her approach to the game, what she's learned over the years as a coach, and the insight she gave to Sue Bird a few years ago back when Bird was working in the Denver Nuggets front office:
SLAM: Hey Becky! It's an honor. How has your summer and the offseason been so far?
BECKY HAMMON: It's been busy, I mean it's a pretty different summer in terms of I feel like things have kind of piled up on each other because of COVID and everything—with the Finals being late, the draft and then Summer League. It's just been a little bit of a whirlwind but, I've found a weekend here or there to get away so I try to recharge the battery. But it's definitely been a unique year all around. I'm looking forward to, hopefully, getting back to a little bit of normalcy.
SLAM: You mentioned recharging the battery. How have you been spending your free time?
BH: Well, any time I can get to an ocean I'll be good. I got to the East Coast for a little bit, I would love to get down to Mexico and go fishing there before we get started up. I don't know if that will happen or not, but anywhere there's water, I feel like I can recharge.
SLAM: How did you feel like this season went for you and the team?
BH: Every year is different and unique. Especially this last year. Not just [for] our team, but I know that teams across the board and individuals were met with some really tough challenges. We got hit with COVID-19 pretty good in late February, going into March, right at a crucial time with the condensed schedule. I felt like it hit us pretty hard towards the backend of our schedule where we were on the road, put in a bunch of games that should've been played, now you're cramming them into an already crammed schedule.
We just had a really rough road, and I thought our guys handled it like champs. They just kind of rolled with the punches, but it was tough. We played every other day for about sixty some-odd days, and sometimes more. So, it was a lot of work for us, I was tired and I didn't even run one step up the court. I can't even imagine how [tired] our guys were, [but we] were trying to keep them recharged and rejuvenated. So, given the circumstances, obviously, it was a big test for us mentally and physically, but I thought over the course of the year you saw some younger pieces step up and get some valuable time.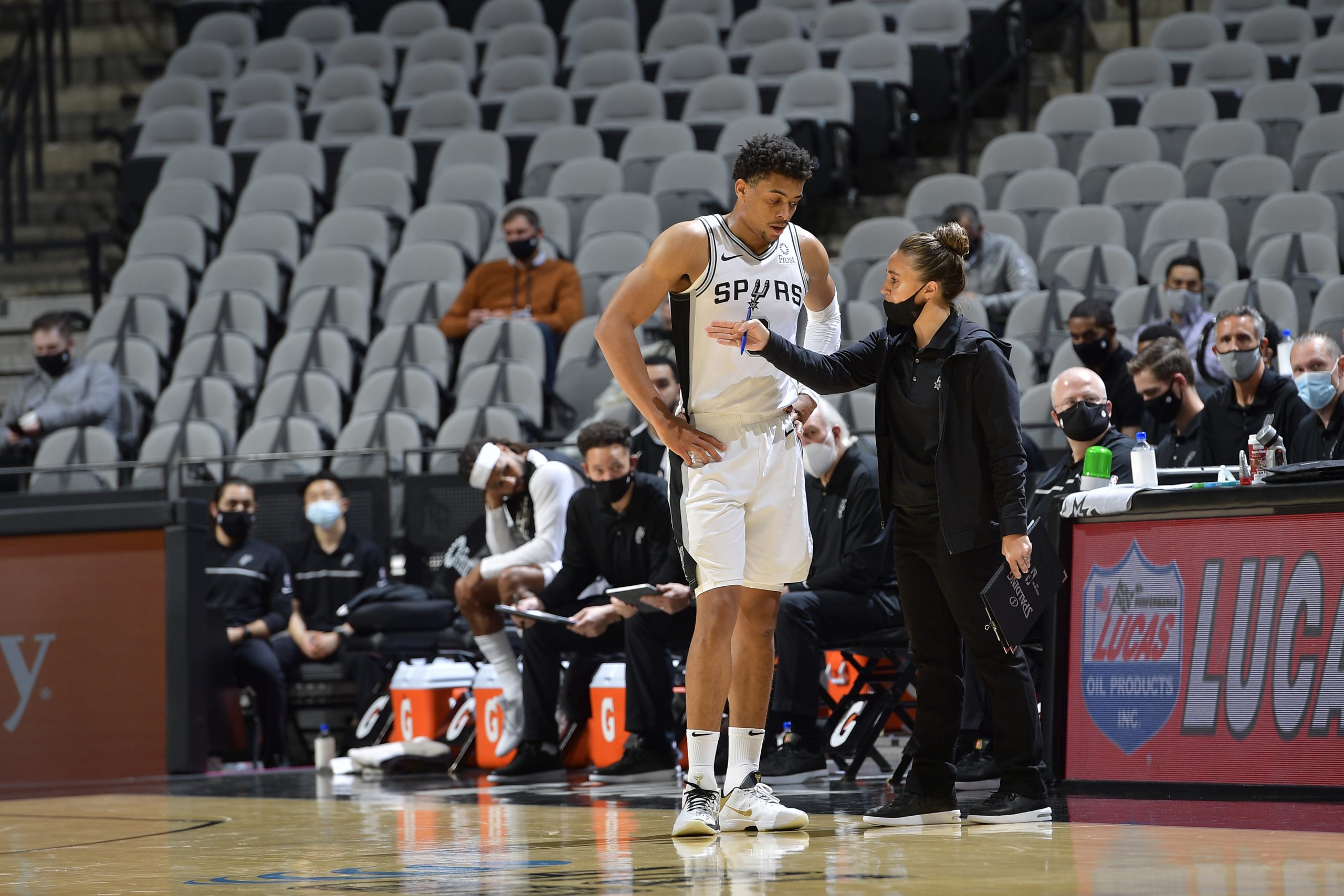 SLAM: You've been an assistant coach on the Spurs now for a minute now, what do you feel like you've learned over the years?
BH: What I've learned over the years is, obviously you always want to win, but sometimes during the losing [moments], it's really about trimming the fat and getting really back down to basics. I think a lot of people's tendencies, whether you're a player or a coach, [is that] you kind of [get] withdrawn, but I think those are the times when you really have to start giving more of yourself to other people and to the job. That kind of goes against nature, you kind of want to clam up, [and] I think in those situations you get more and it ends up working out better for everybody.
SLAM: Can you elaborate on that?
BH: It's a job that demands a lot of time. One of my biggest challenges as a coach, and as a mom is time management. I'm probably a terrible sister and a terrible friend [laughs] for about six or seven months out of the year because the job and everything kind of consumes you. [But] when I'm home, I try to be home and be present with my kids.
That time management piece is huge, and I think players go through this, too. When you start to struggle, you want to do it more yourself and, like I said, that's the time when you have to make everybody else around you better, and then you get better in that process. It just helps the whole group move forward.
So, whether you're a player or a coach, I think that give back to the group becomes the greater sum of the whole.
SLAM: Can you describe your approach to the game and your coaching style?
BH: Having been a former player that's always in the front of my mind. I try to put myself in their shoes. I'm somebody who tries to, in the heat of the moment [in] the game, give them information or instructions that will help them in the moment…I try to be some eyes out there for them and see things that maybe they weren't seeing. It's different watching from the side [lines].
I would say I'm a player-first kind of coach. I believe in coaching the full person, not just the athlete. That means both mentally and personally, so I try to be hands-on with them and try to be in the battle with them.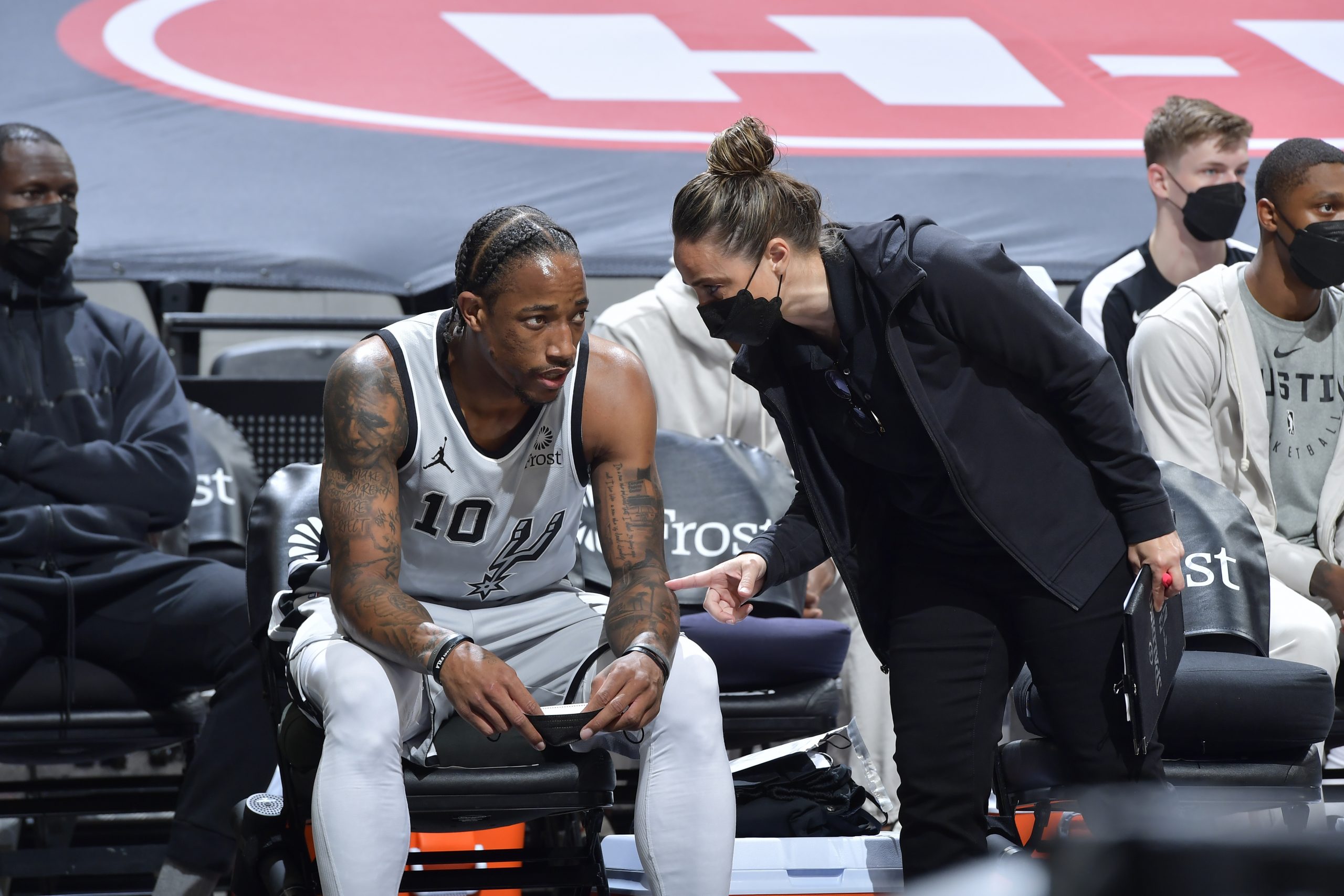 SLAM: When did you first start thinking about going into coaching?
BH: I'd say I'm vertically challenged for a basketball player and typically always the smallest person. So, I had to do my homework and do things a little bit unorthodox in a sense of angles and stuff that I took. So, I think learning the game and seeing the game differently, I wasn't somebody that had to depend on my athleticism, I had to depend on my brain more than anything. I really learned how to study the game. Some people are bigger, stronger, and faster and that's good enough for a long time, [but] for me, that was never the case. It was always a little bit of a chess match, for me.
I've always been an extension of a coach, just because of the way that I think. If you talk to any coach that's coached me, I would hope that they say the same thing. You'd have to ask them. But, I was dabbling and getting into some television [broadcasting] when I [also] started doing, I would call it an internship, I don't think the Spurs would call it that, but I was showing up every day and sitting in on all the meetings [while] doing TV on the side. I remember I was doing a women's basketball game and at the end of the day, I was sitting there with the play by play and the losing coach walks through the gym and another guy goes, doesn't it suck to be a coach? That's the best thing about broadcasting is that you never have to leave the gym a loser.
And, immediately I was like, yeah this ain't for me…I'd rather be in the fight. When I think about my life and the imprint I want to leave, it's about the impact and impacting people. It's all about people, all the time for me. It's about the journey and the people that you meet. And for me, the greatest people in my life were not people on TV, but my teammates, my coaches, people that were in the battle. I'd rather be in the battle than talking about people that were in the battle.
So, for me right there I was like, I'd rather fight, be in the battle and lose than be on the sidelines. That's just kind of how I'm wired.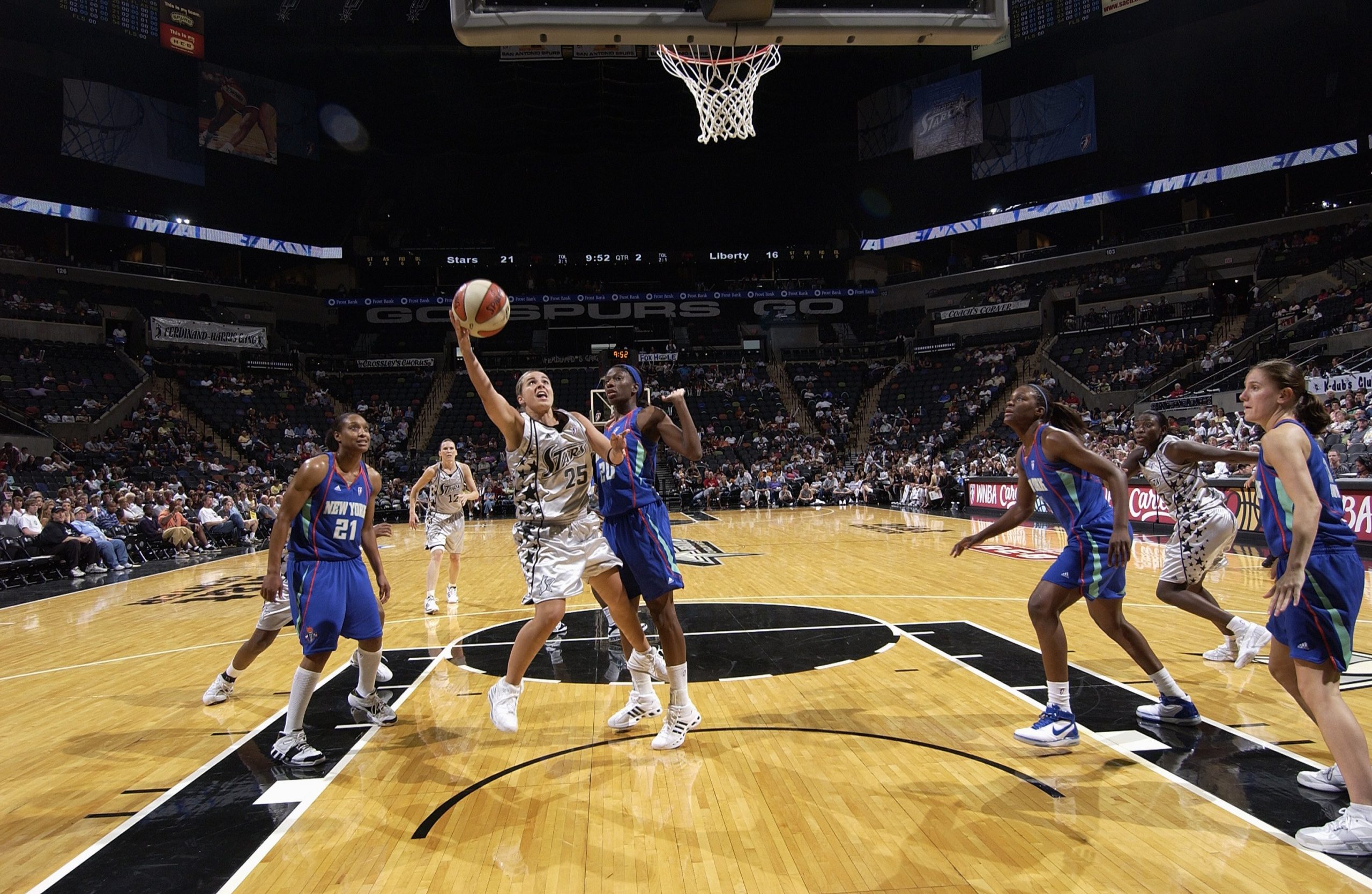 SLAM: That's definitely a testament to your greatness and how you've been such a pioneer, especially for women around the game who aspire to go into coaching. A few years ago, the Seattle Storm's Sue Bird said that you gave her some coaching advice while she was working as a basketball operations assistant for the Denver Nuggets, specifically about scouting and learning player personnel. Can you tell us more about that conversation?
BH: There's one thing that WNBA and NBA players have in common, and it's that they're basketball junkies. The men watch and support the women, and the women watch and support the men. Just talking with Sue, it was more of to get into the nuts and bolts of the personnel and how certain coaches, styles and the intricacies that [even] I had to learn. When I'm watching a game, I could tell you one through eight or nine, but I'm not going to be able to list 10-15 guys on the roster, and to me that was a learning curve—learning the League, learning the personnel and then the different coaching styles.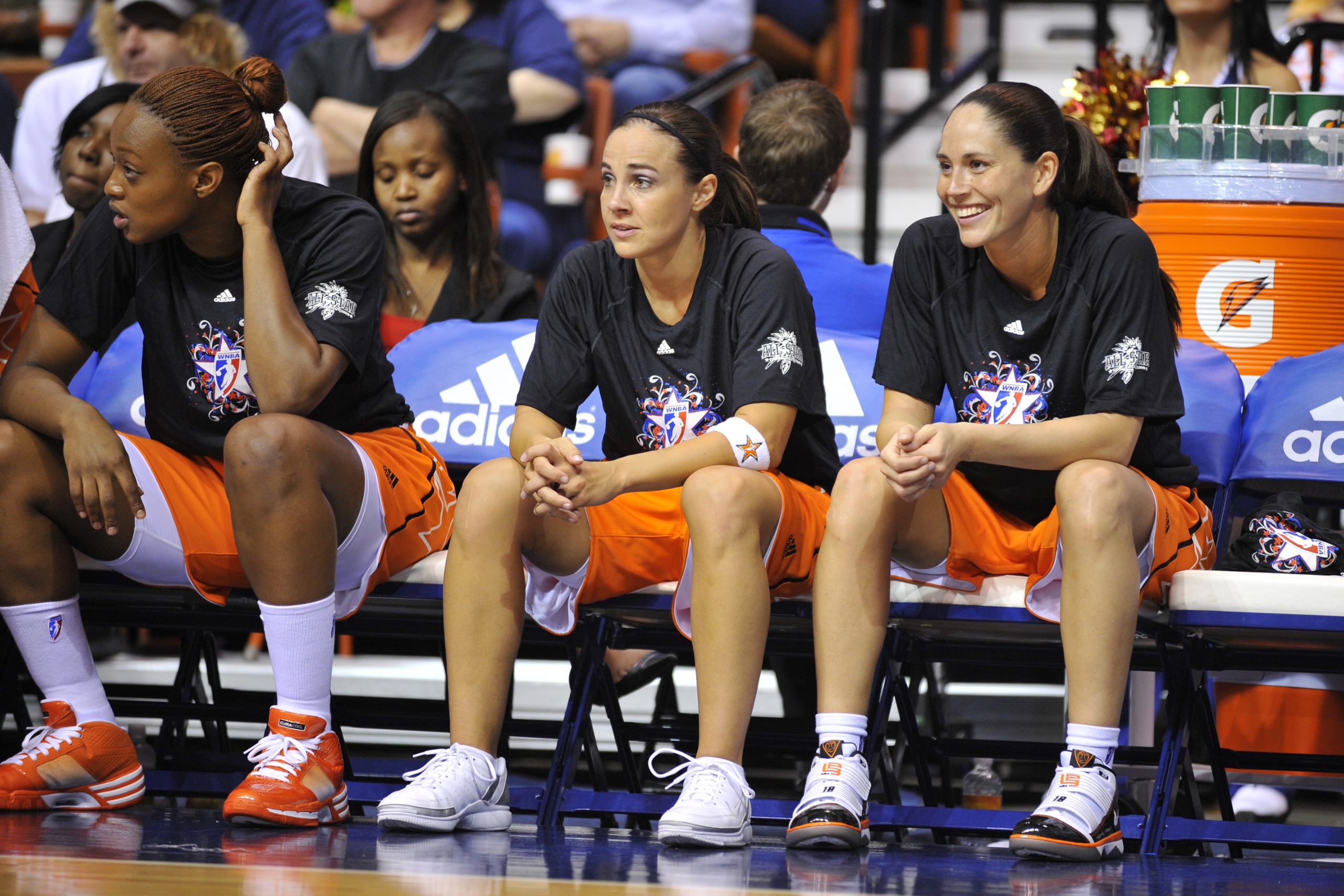 It's really hard to understand if you are a player or still are [a player]. When you're a player and you're in that position, you kind of feel like your objective until you're in the position of making decisions. And then you're like, man, I probably had a more selfish view of everything than I understood, or I was capable of understanding. I think when you step outside and you start coaching, you don't have anything individually on the line, it's just about winning. I think that's when you find the great ones, too, because they understand that mindset early on and they get it in their playing career. [For coaches], at the end of the day, you're judged on wins and losses and it becomes about winning, so any certain way you feel about a player or a play, the system, whatever it might be, I feel like as a player you feel like you're objective but you're really not because you're on that other side.
Lastly, I would just say for players: play as long as you can [laughs]. Because when you go into these other professions it's a lot more time-consuming. Hoop as long as you can! Hoop until the wheels fall off because then the real world hits.
SLAM: Speaking of Sue and the Storm, they'll face off against the Connecticut Sun tonight in the WNBA Commissioner Cup championship game (stream it live on Amazon Prime Video at 9 p.m. ET). Can we get an exclusive Becky Hammon-scouting report or your thoughts on the upcoming game?
BH: I'm going to give you zero scouting report tips [laughs] but I got dawgs on both sides. Curt Miller coached me in college so I always find it hard to cheer against him, and obviously, Sue has been a longtime friend and I'm always cheering for her to do great. I realize that they're coming back from Tokyo, her, Breanna [Stewart] and Jewell Loyd. I only expect greatness from that side of the ball, and we'll see what happens! We'll see what Curt can stir up to defend one of the best combos that maybe we've seen in women's basketball with those three.
---
Photos via Getty Images.