How Calyann Barnett Went from Being an NBA Stylist working with Dwyane Wade to the Creative Consultant for the Utah Jazz 
Remember when it seemed like everyone around the NBA, from LeBron James to Russell Westbrook to Dwyane Wade was wearing those really nerdy glasses? Think back to 2012 and those all-black, Clark Kent-style glasses, or the bright red, rimless-frames that Russ wore in the postgame presser after Game 1 of the NBA Finals. Well, when longtime stylist Calyann Barnett had DWade put on a pair back in '09, she wanted to "take the attention away" from what was going on with him at the time—he had injuries the season prior and the Heat finished with a 15-67 record—and get people talking about what he was wearing instead.
"That's the beauty of style and fashion," says Barnett, now a creative consultant for the Utah Jazz, over Zoom. "You can really create your own narrative, and you can drive the story. You can have people focus on certain things."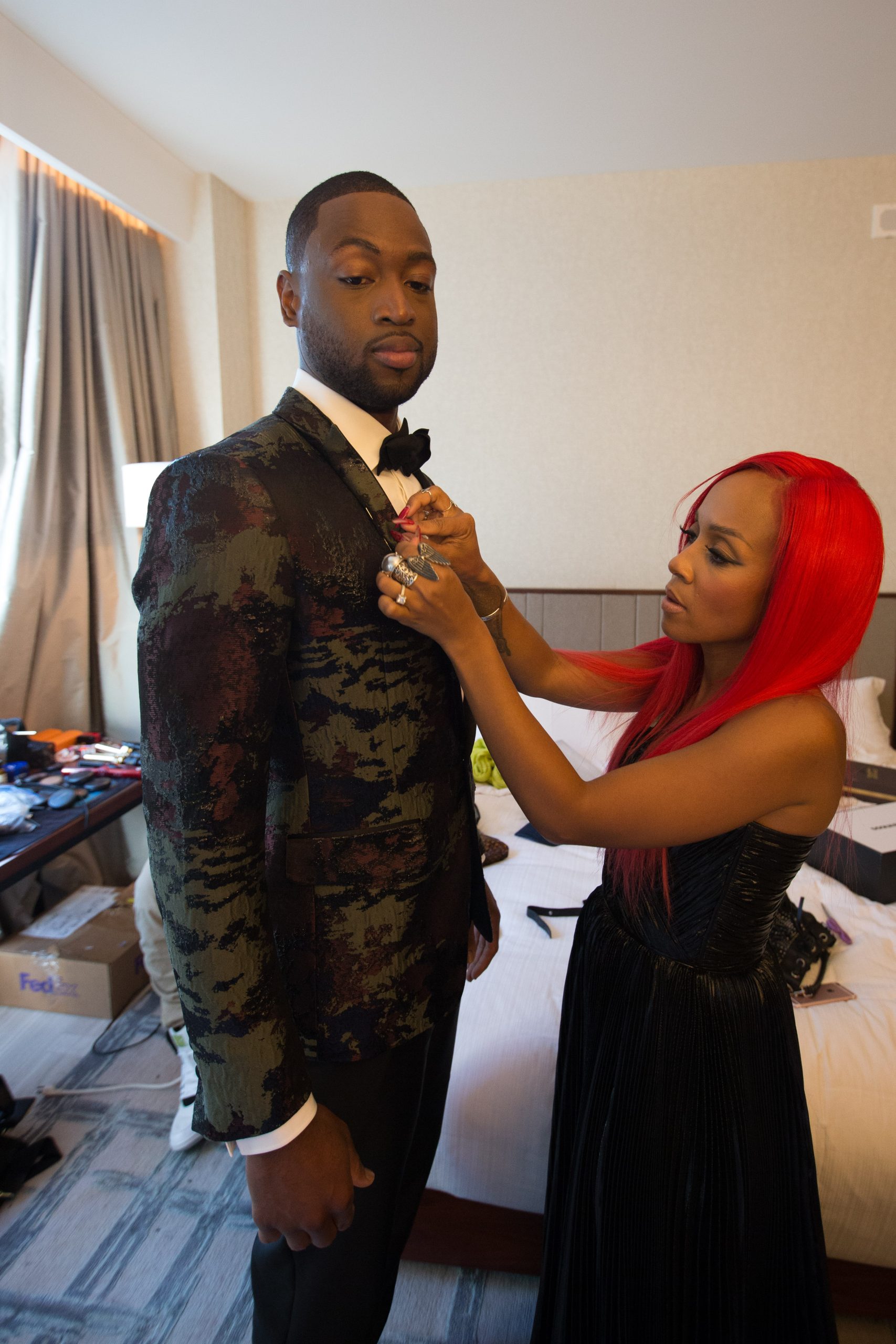 Wade went on to average a career-high 30.2 points and make his fifth consecutive All-Star appearance that year, and Barnett, who started working with him in '07, has remained the visionary behind his ever-evolving style. It's her innovative thinking, as well as her keen attention to detail—the Miami native was studying to be an accountant for the FBI before getting into fashion and attending FIT—that makes Barnett perfect for her new role as creative consultant for the Utah Jazz. As creative director of their private label apparel brand, Counterpoint, she's been monumental in how the team approaches being more "fashion forward" as well as how they are reimagining fan apparel.
As excitement continues to build around the Jazz, which has one of the most stylish players in the NBA, Jordan Clarkson, on its roster, and has Wade as a co-owner, Barnett is ready to help bring Utah to the forefront. There will even be a pop-up event at this year's All-Star Weekend featuring some pretty big-name brands. "I think that once people see it, they're going to be like, Oh, you know what? I don't need to go to New York, I don't need to go to L.A. I need to go to Utah, where there isn't much in terms of fashion but people are hungry [and] they're ready for the stores to come to them."