The DMV's Next Great Storyteller: Melanie Page is Shining a Light on Women's Hoops
Imitation is often the best form of flattery. And last spring, when the Showtime documentary Basketball County: In the Water—which focuses on Prince George's County, Maryland men's basketball—premiered, it inspired another documentary about women's basketball in the Washington D.C. metropolitan area.
Enter: Melanie Page, a North Carolina A&T State University alum, former basketball player, and Prince George's County native from Laurel. Watching In the Water inspired Page to direct her debut docuseries, Can't Retire From This, because of what she saw as a lack of representation of women basketball players.
"I'm so grateful for In the Water because it definitely fueled the need for this project to get done." Page recollected, "You know Marissa Coleman talked for a minute maybe. She's not the only person, she's definitely a major voice and somebody that has pushed the culture here but there's so many other women here that have been pushing to be seen in the women's basketball game."
Can't Retire From This is an eight-episode docu series that highlights hoopers from the DMV area, as well as Baltimore, Richmond, and Hampton Roads in Virginia. For the film, Page conducted 40 total interviews, including nine with former and current WNBA players.
The docuseries is centered not only on a WNBA luminary like Penny Toler but a former player like Breanna Gross, who Page feels was the most compelling and engaging interview because of how transparent Gross was about enduring so many injuries and despite so many sacrifices not being able to reach her goal.
Instead of waiting for someone to document these stories, Page decided to do it herself. Unsure of the interest in a women's basketball project, she hopped on Facebook, posting on May 15 to ask if anyone would want to help film while she directed.
Within minutes, her timeline was full of messages saying that they were interested in joining the project, and most importantly, comments encouraging her to execute on her important idea. It was all the feedback she needed to know that her passion could lead to something feasible.
As the director of the project, Page feels connected to the film because of her own love for the game. She started playing basketball at six years old, going on to suit up for St. Elizabeth Seton. By her junior season, she won the city and conference title in the nationally vaunted WCAC.
However, a severe concussion she suffered while playing at a summer AAU basketball tournament ended her hoop dreams. In hindsight, Page says she should've been in concussion protocol but instead, she continued to play while dealing with the complications of her injury.
"Ultimately that took a toll on my health," Page says, "I had memory issues, I had headaches, I was fatigued, just all the adverse effects from getting a head injury really got to me and I had to make a decision. It's either my health or having a future."
Page says she experienced an identity crisis after leaving behind the sport that was her entire life. As she picked up the pieces and left for NCAT, she found her new outlet and saving grace: creating content. Namely making videos, writing, and photography. As a journalism major, she learned how to gather research and how to interview subjects.
She also co-founded the production company, Major Motives, during her sophomore year with some trusted friends. Through Major Motives, Page gained experience filming music videos, created a web series, and collaborated on projects with the school's radio station.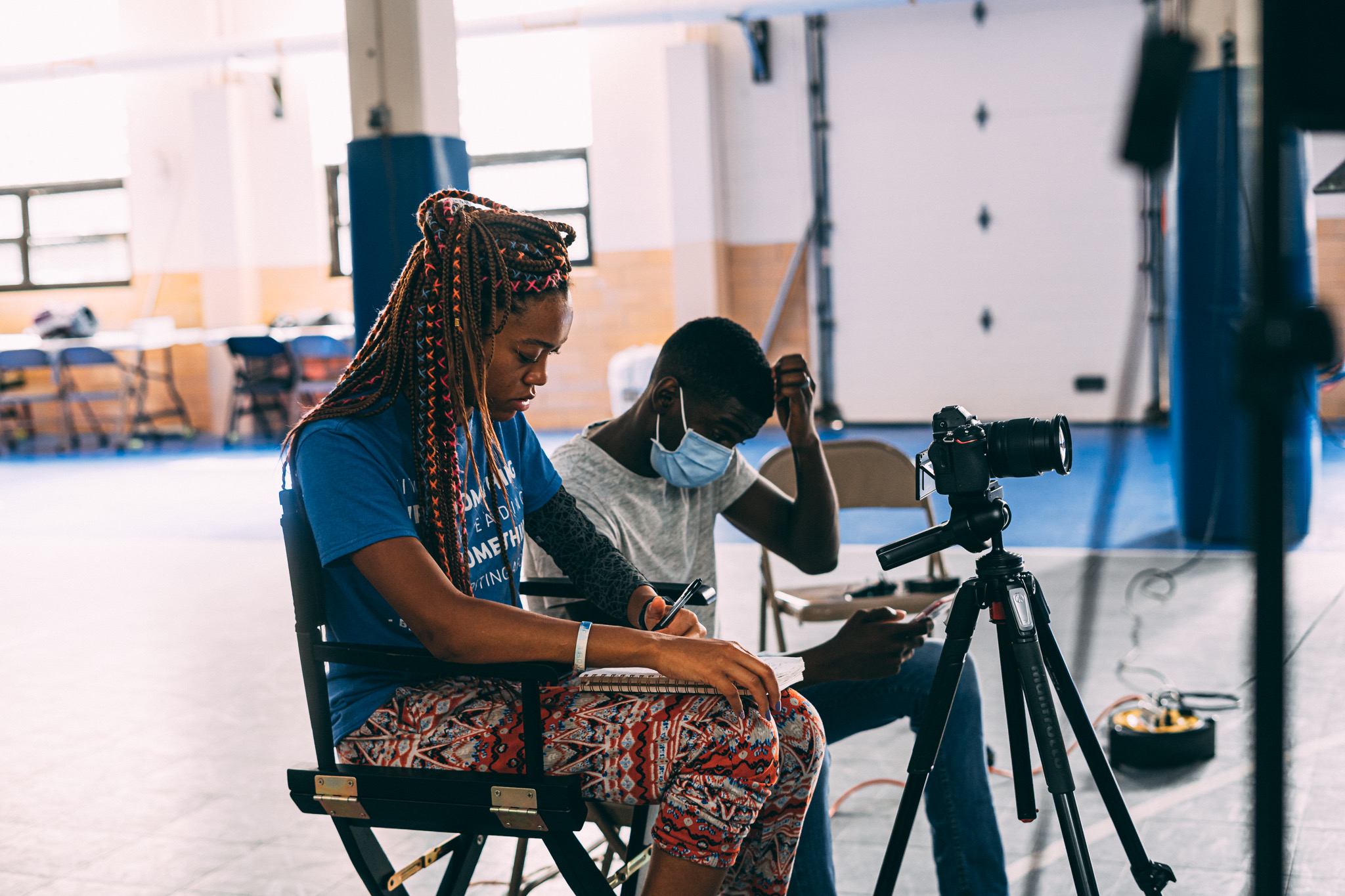 She soon caught the eye of ESPN Films director Kenan Holley. After sending her content to her middle school coach, Anika James-Garner, her coach, in turn, forwarded the content to Holley, who also happened to be James-Garner's first cousin. Page missed her final week of college while working on the set of Redemption Song, a documentary about the 1971 national women's soccer champion Howard University that was forced to vacate the title due to racist concerns of eligibility, as an associate producer.
"This was my first time on any type of documentary set and just soaking in storytelling and the way he was asking questions and the layout of events for how the day was supposed to be going," Page says, who worked with Holley and his partner Mark Wright for two years, "Just all the small things that I knew, but I never saw before in person so that experience really opened my eyes."
While Page's confidence grew to shadow her filmmaking mentors, she also learned about the intricacies needed in filmmaking and storytelling. Those lessons have in turn become the backbone of Can't Retire From This. It was created with a purpose: to give back to the game and inspire the next generation of female ballers.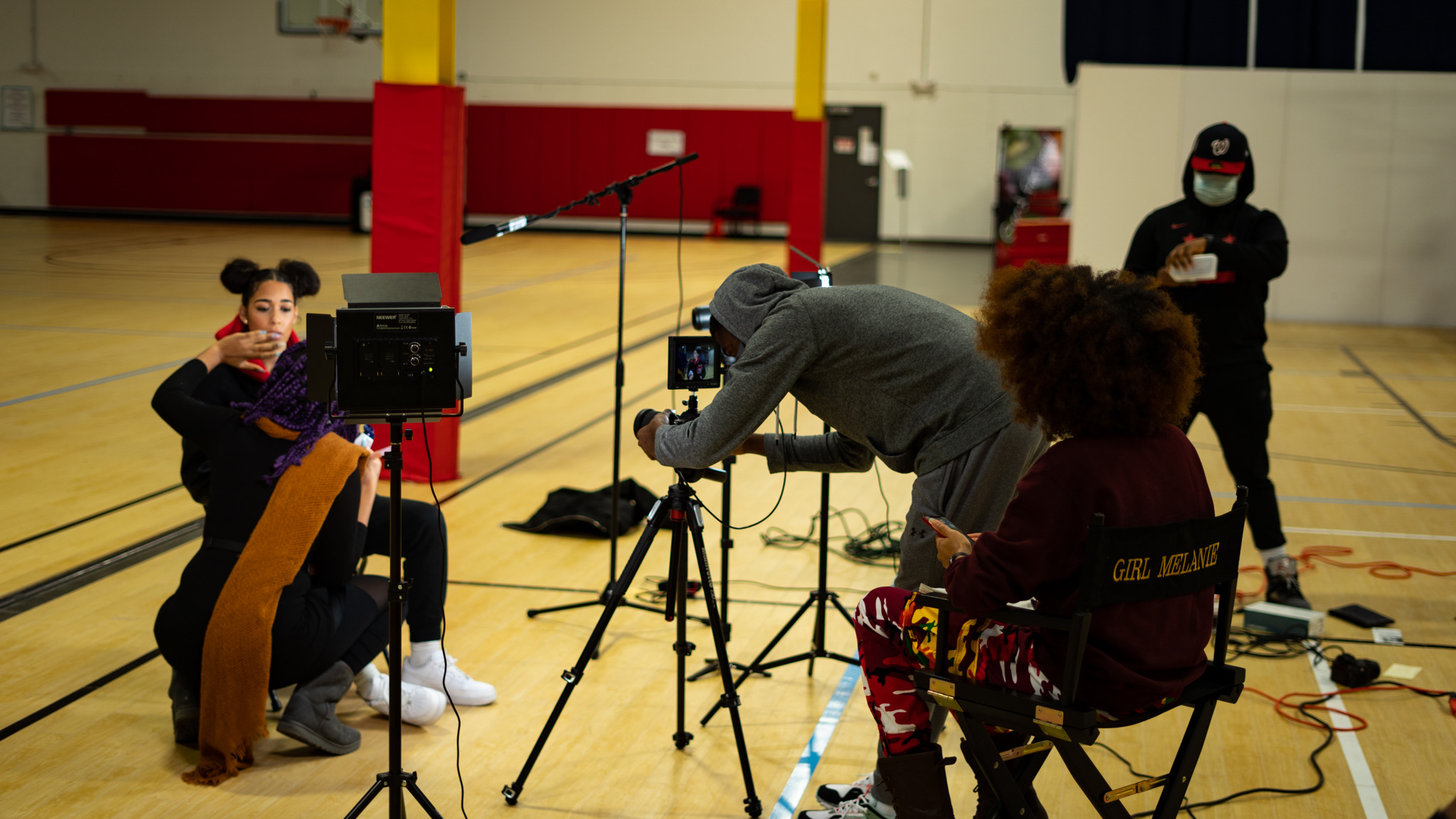 "This is something special," says Shannon Nichele, the co-producer of Can't Retire and a sports agent. "Because it also is reflective of her story and going from being a top athlete and being projected to play in college and choosing not to and choosing to go in a different direction and pour everything she has into being a creative. I think you guys will like the end result because of all the work she has put in as a director and just her work and experience as a creative."
"It's gonna be a history lesson but it's gonna be fun and entertaining and we're gonna keep it real. There's a lot of stories that women don't get to tell about their experience and it's different from a male basketball career experience. That's something we also want to highlight. How the woman's journey is differentiated between the men's journey but also shows how it's similar.
The eight-episode docuseries highlights not just the DMV but Baltimore and goes as down south as Richmond and Hampton Roads in Virginia. Ultimately, Page says, the goal is to expand the series and tell the story of hotbeds like Atlanta, New York City, and North Carolina.
"There's no way I can tell the story of girls in Tennessee," Page says, "Through what we're able to do with our series, we're creating a blueprint so that other people can tell their story responsibly and correctly for the world to see."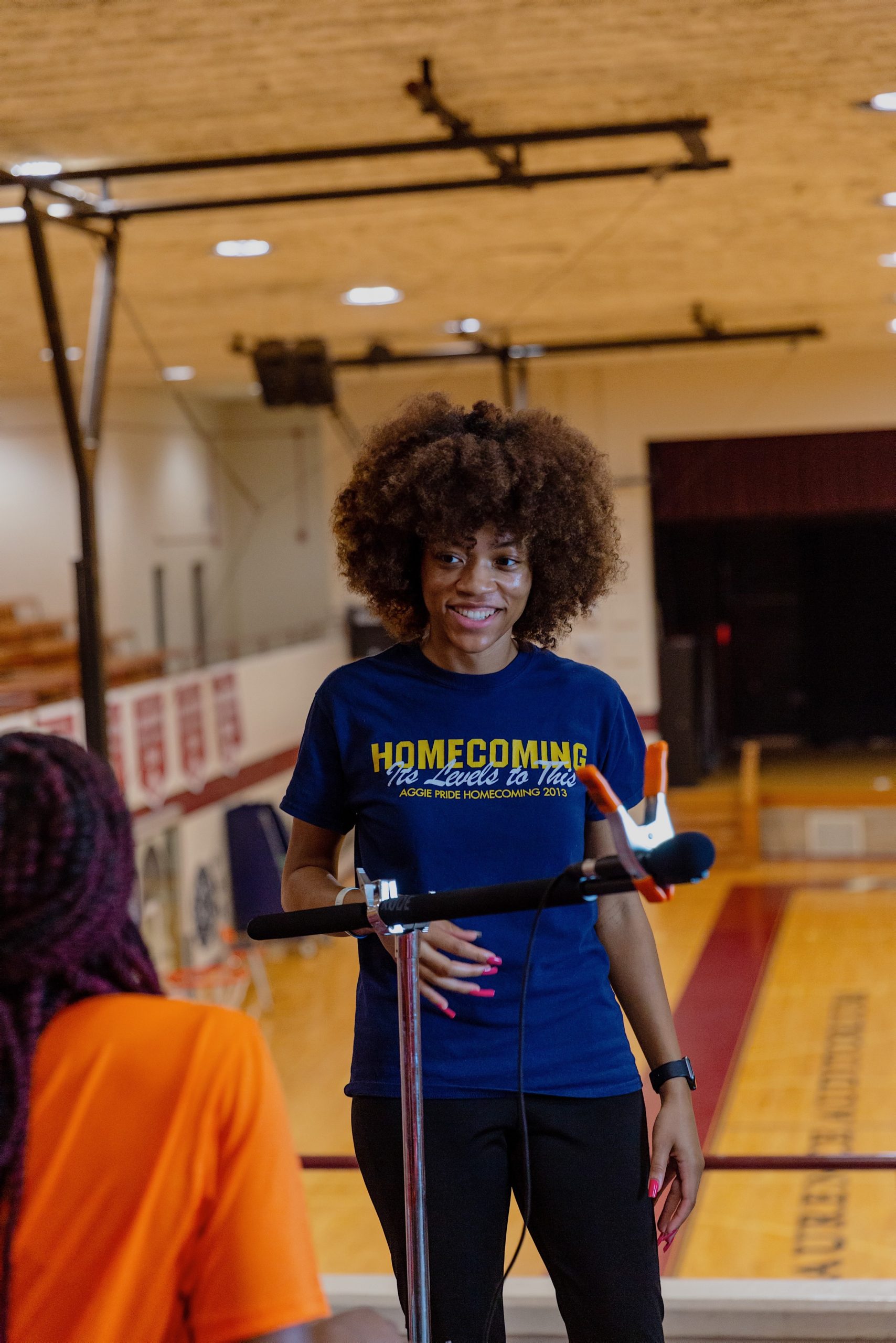 Page and Nichele say that Can't Retire From This is aiming to roll out episodes starting in the fall. Although they are still looking for a distributing partner, Page also says that she is working behind the scenes in order to get a deal. Above all, the debuting director is grateful to work on a project that fulfills her purpose, basketball, and representation of women in sports.
"I want to work and partner with whoever is open to pushing and elevating the vision for women in sports or even those who aren't represented properly, " Page adds. "I just want to be able to fill the voids and gaps and elevate people that look like me or even those who don't to the next level."
—
Photo credits to Alex Hodges and Matt McIntosh.
Brooks Warren is a DMV-native and Towson University alum. He has spent his career covering high school and college basketball with the ultimate goal of being a beat reporter in the NBA. Follow him on Instagram, @broookkss and Twitter, @Broookksss.
For more information on Can't Retire From This, follow @cantretiredoc and Melanie Page, @girlmelaniee, on Instagram.