Carla Cortijo, the first Puerto Rican Women to Ever Play in the WNBA, is Inspiring Others to Dream Big
Puerto Rico is mostly known for its picturesque beaches and vibrant cobblestone streets, but beyond the swaying palm trees are countless outdoor basketball courts filled with kids hoping to one day fulfill their hoop dreams. And the island's young girls have an amazing example to look up to: Carla Cortijo.
Cortijo is the first Puerto Rican woman to ever play in the WNBA and she led the Island's national team to the 2011 Pan American gold medal. She's currently coaching in the men's Baloncesto Superior Nacional (BSN) of Puerto Rico for the famed Santurce Cangrejeros, the team co-owned by native son and Grammy winner Bad Bunny and where JJ Barea currently plays.
Born and raised in a pueblo just outside of San Juan called Carolina, Carla was gifted her first basketball by her grandmother. After that, she never put it down.
"I started in a boys' team because there were no women's teams at that time," Carla shares with SLAM.
The lack of developmental programs for girls on the Island wasn't something that stopped her though.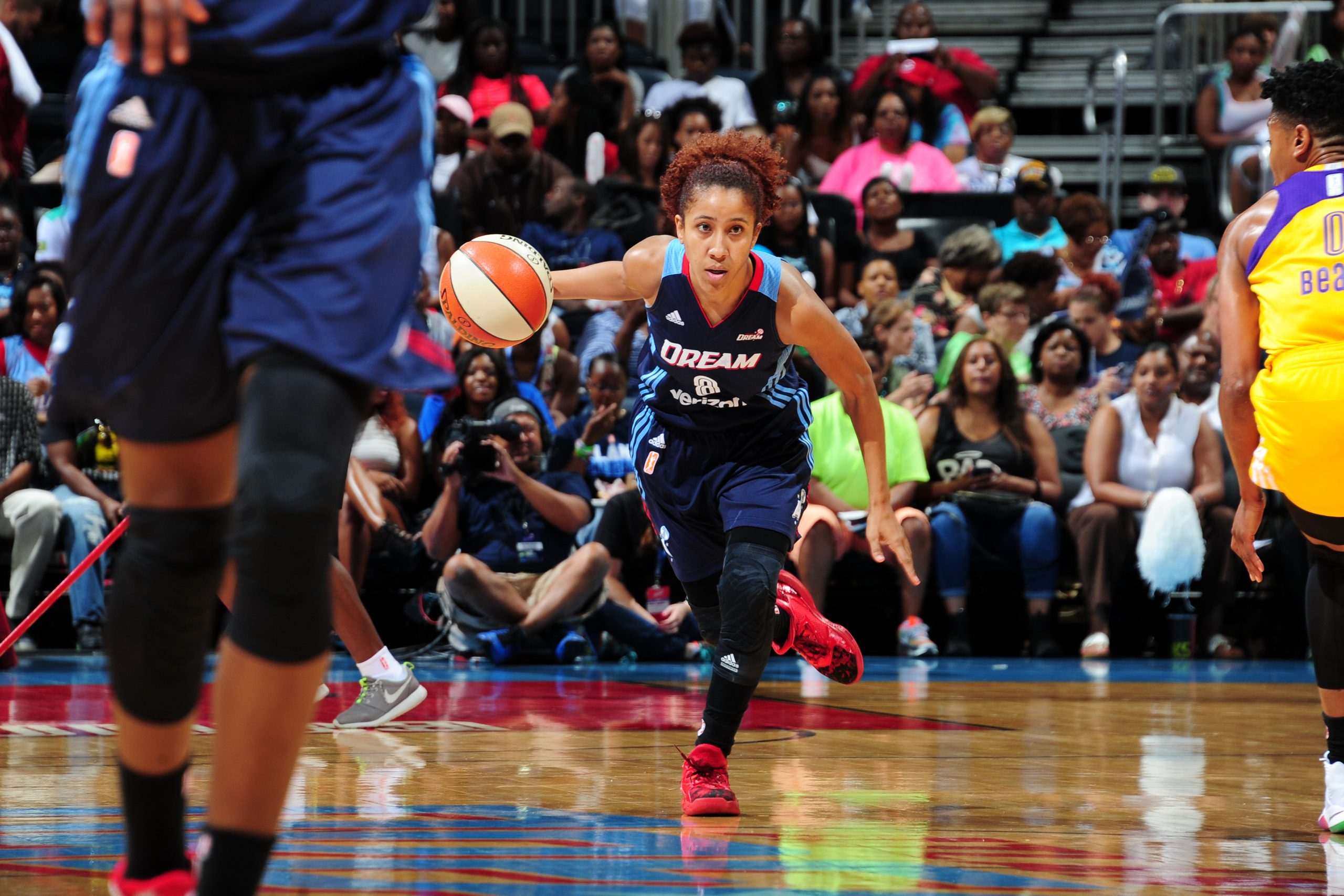 Carla made waves in the basketball scene as early as her freshman year at Maria Auxiliadora High School, when she helped them go undefeated and led them to back-to-back commonwealth championships. She continued making Boricua nation proud while playing at the University of Texas. She then ultimately played overseas before getting the call-up to the W.
"It was such a difficult process, and coming from Puerto Rico, we don't have this kind of exposure or opportunities, especially women," she says. "We have to work twice or thrice as hard to achieve what we want. Reaching the WNBA was a relief."
After three BSNF (Baloncesto Superior Nacional Feminino) championships, two successful WNBA seasons and almost two decades playing around the world, Carla took on a new role: coach.
Working with Cangrejeros, Cortijo was recently mistaken for a cheerleader by media personnel, and while she took it in stride, her goal is to change that tired narrative.
"It shouldn't be like, Oh, wow, a woman coaching," she says. "It's just a part of it."
---
Photos via Getty Images.