As Cassius Stanley poses for photos on the famous basketball courts of Venice Beach in mid-April, bystanders whisper amongst each other as they watch from a few feet away. Pockets of small crowds begin to form on the sidelines as a few Muscle Beach-goers curiously ask about the teenager hanging on the rim while SLAM's camera crew snaps some shots of him. Those who know about the 6-5 junior guard begin to fill others in on his résumé.
The L.A. area is known as a hotbed for basketball talent, and next season Stanley will find himself at the helm of the crop. While local guys like Russell Westbrook, James Harden, DeMar DeRozan and Paul George enjoy being among the League's biggest names, Stanley will be looked upon as next in line.
His dad, Jerome, has served as a sports agent for around three decades, so the Sierra Canyon HS standout has witnessed the ins and outs of what it's like to be a star athlete from a very unique perspective.
Jerome has represented both basketball and football players and is recognized as the first black agent to ever represent the No. 1 pick in the NFL draft. His list of clients has included Baron Davis, Chad Johnson, Brian Shaw, Keyshawn Johnson and Dennis Northcutt.
For Stanley, spending time in the gym with professional athletes has been the norm ever since he can remember. The soon-to-be HS senior, who says he's been training with Paul George and Detroit Pistons guard Reggie Jackson the last couple of summers, would constantly find himself in the same room with future Hall of Famers.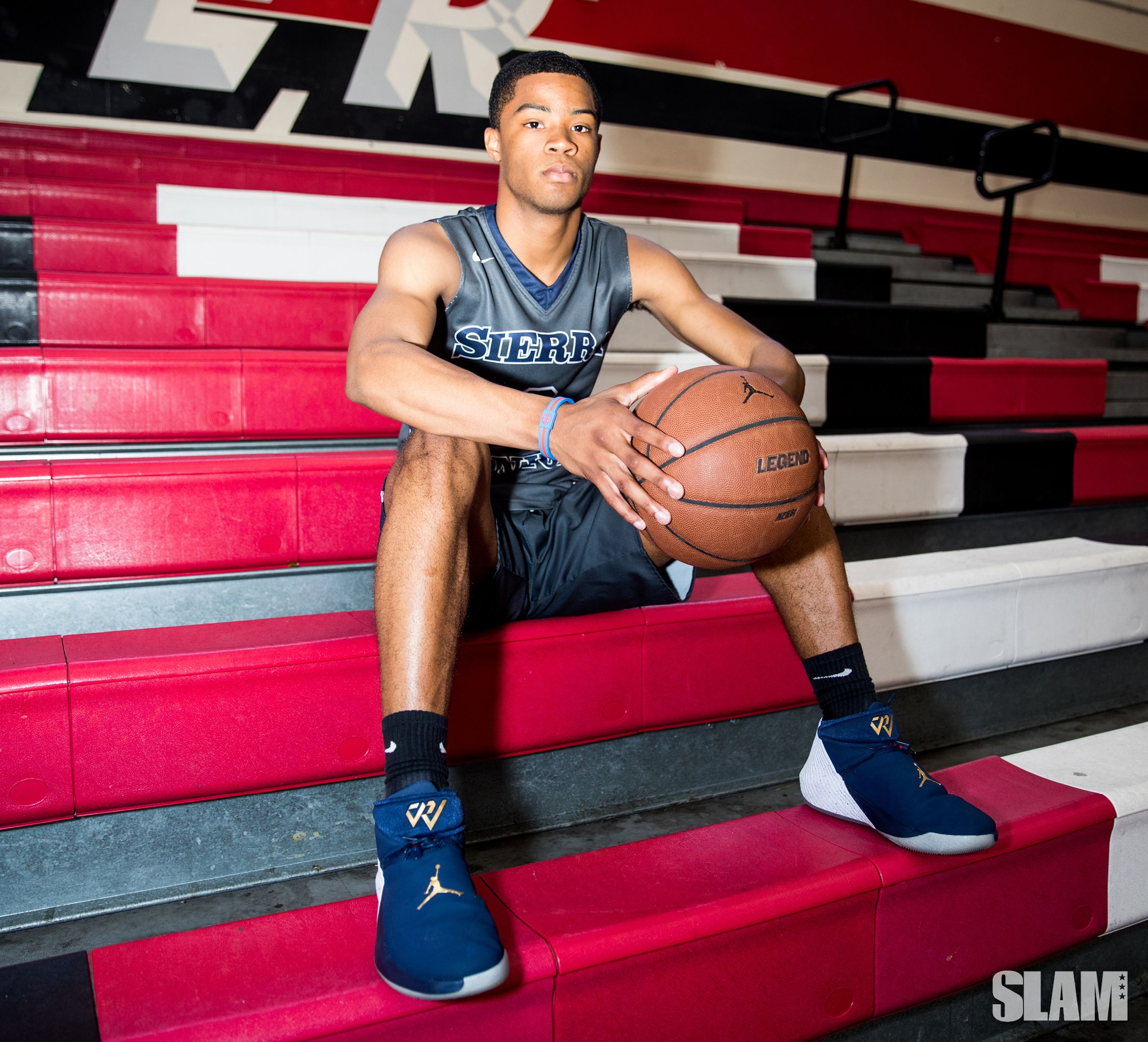 "I remember one day early in middle school I was training for baseball with this pitching coach that my dad knew," Stanley says, thinking back on practice sessions at USC. "It was the first day and there was like five or six of us. And then right next to me was Tom Brady. It was just so unreal because this is one of the greatest football players ever and for a week straight I was just training with [him]."
Not only has he been exposed to top athletes and their trainers, Stanley has also grown an interest for the business side of sports. Watching his dad negotiate deals with teams and brands, the top-15 national recruit developed an understanding and appreciation for the inner-workings of contracts.
"A couple of weeks ago I was just walking to the door and on the counter were five or six players' sneaker contracts," says Stanley, who adds he would like to become commissioner of the NBA once his playing career is over. "I was really just interested to see what it looks like. I wanted to see what these negotiations look like inside.
"I try to pick my dad's brain all the time about contracts or sneaker [deals], doing ads for when he has his players doing commercials. I don't even think he knows sometimes that I'm picking his brain. It just fascinates me."
The five-star recruit has become highly heralded for his jaw-dropping athleticism. There's a YouTube highlight mix of him that describes him as the "best athlete in HS since Vince Carter" in its title and has drawn over 1.6 million views. He was only a freshman when the video was posted online.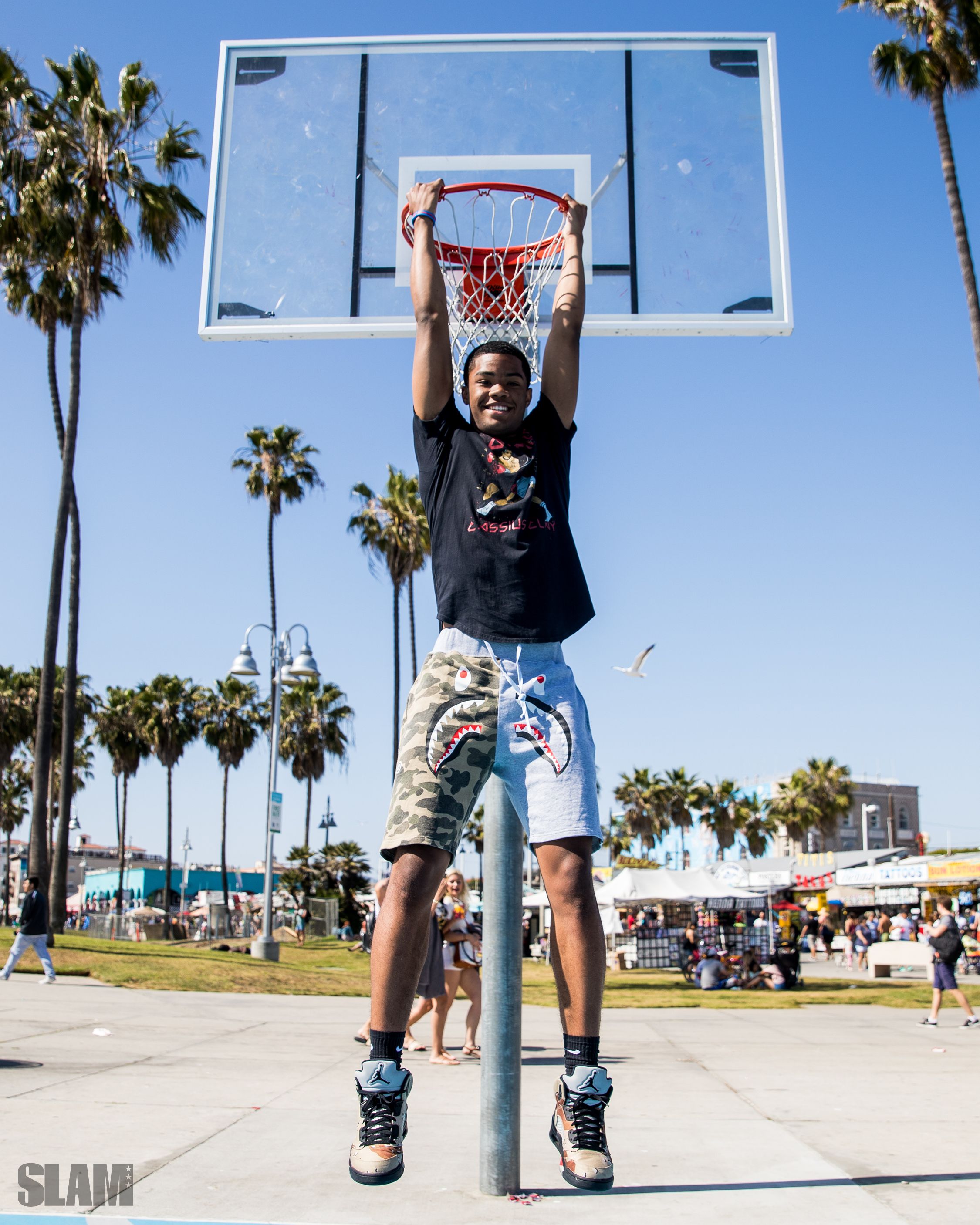 Additionally, playing for Sierra Canyon, which neighbors Calabasas and counts Kendall and Kylie Jenner and Willow Smith as alums, has provided an extra layer of intrigue. The team currently features two sons of former NBAers—Scotty Pippen Jr and Kenyon Martin Jr—who, along with Stanley, will be seniors next season. Kanye West and Drake were reportedly among the celebrity spectators that stopped by to take in games this past season. The Trailblazers went on to win the open division state championship this spring.
Stanley, meanwhile, finds himself looking to prove that he's more than just a YouTube-made high-flyer. And with all eyes on him next season, the stage is set for him to make his point.
"People see my highlights and think I'm just a dunker and super athletic with no skill," he says. "It used to really bug me earlier in high school and I used to really try to prove to other people that I was more than just a dunker. But then I started to realize that I'm just going to play my game. I don't ever dunk in games, really. I realized that when people come to see my games they might be disappointed, because I'm all skill."
—
Franklyn Calle is an Associate Editor at SLAM. Follow him on Twitter @FrankieC7. 
Photos by Cassy Athena.