Don CC is the Godfather of the Air Jordan XI baseball cleat.
The "Concords" were on his feet when he and the New York Yankees won the 2009 World Series. And now any ballplayers who want a pair have to go through him, the Don.
"A lot of guys started asking about it but we kind of made it a rule," Sabathia tells SLAM. "You gotta win a championship to get the XIs. It's a rite of passage of baseball guys that [if] you win a championship, you get those."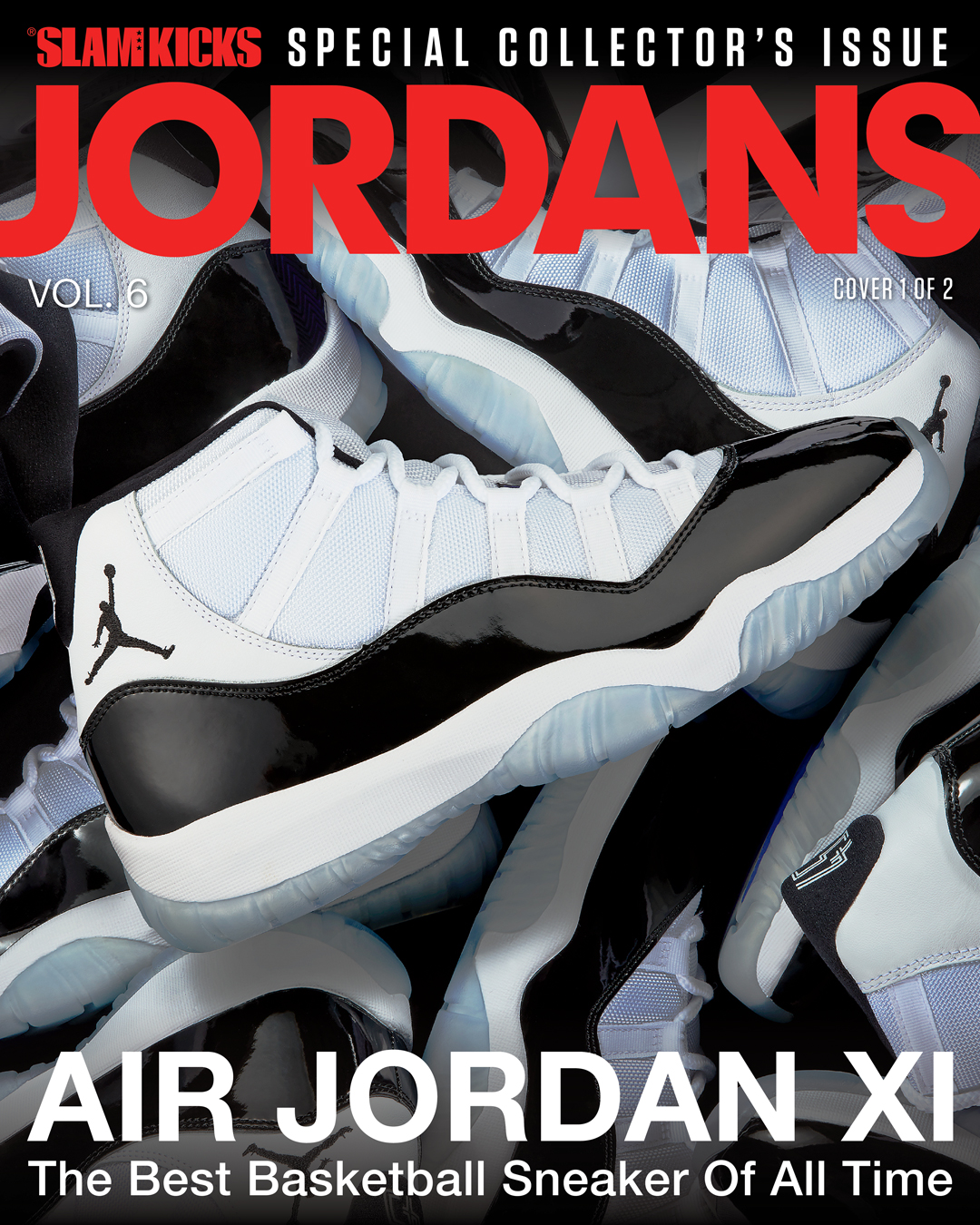 Other baseball players have worn Air Jordan XIs on-field. Even Sabathia's teammate, Derek Jeter, once had a pair of XIs that looked like "Space Jams." But the diamond version of the silhouette is now officially tied to 52.
Great men are not born great. They grow great. Sabathia's long list of accomplishments make him a lock for the Baseball Hall of Fame. He's won the Cy Young Award and the ALCS MVP, played in six All-Star Games, notched 251 career wins and, of course, that '09 World Series victory.
The Bombers took home the chip during Sabathia's first season in the Bronx, which was also the first season the new Yankee Stadium opened up. He was already well-established by the time he started playing in the Cathedral, an eight-year veteran with multiple All-Star appearances and a reputation for his lefty sliders, changeups, cutters and sinkers.
But he was cooking during that '09 campaign. As one of the few baseball players with Jordan Brand at that time, his reps at the Jumpman expected him to make the All-Star Game. Even though he didn't get the nod in that particular season, a box still showed up at his place.
"They sent me my first pair of 'Concords' [in] '09 because they thought I was going to make the All-Star team," CC remembers. "Dale Allen [Director of Sports Marketing at the Brand], at the time, he was like, Don't wear them. I'm going to send you these. If you make the All-Star team, wear them. But if you don't, don't wear them."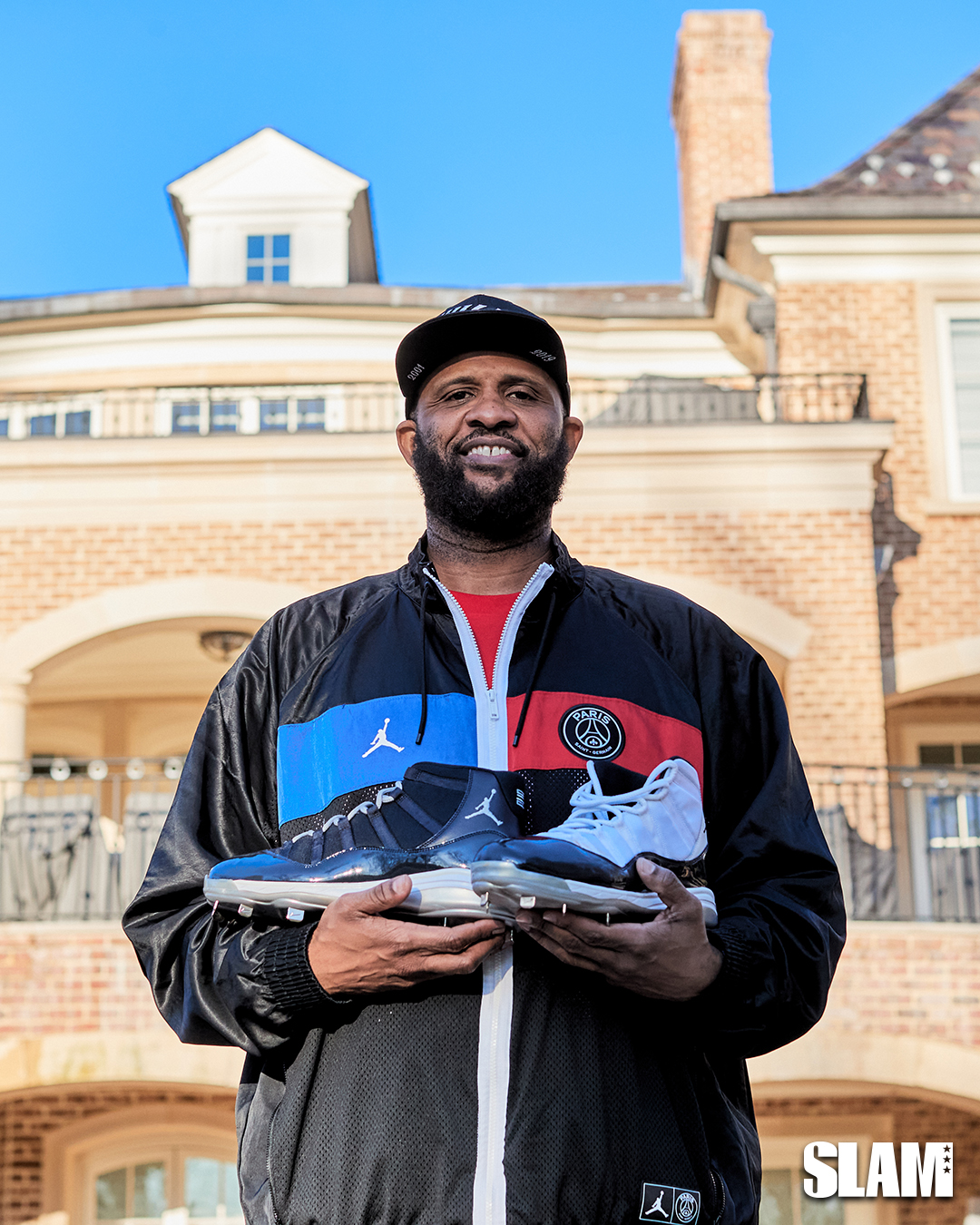 Don CC pauses right here and lets out a huge laugh. Nobody tells a Don what to do.
"Yeah, right! Like, you sent me these cleats, I'm wearing them. I was like, Yeah, for sure, I'm not going to wear them. He sent them and right away, my first start after the All-Star break was a big game against Boston. And I had them on, pitched great and the rest is history."
Just like Michael Jordan before him, Sabathia played in the "Concords" even though he was told not to. And just like Jordan before him, Sabathia was winning. He was 19-8 on the mound in '09 and the Yankees finished the regular season with a 103-59 record. Sabathia had his favorite sneaker converted into a cleat just for him.
Jordans were everything and everywhere in the '80s and '90s. Sabathia says that the XIs immediately stood out to him when he was in 10th grade, becoming his favorite pair right away. But he couldn't afford them while he was growing up in Vallejo, CA. He was a huge fan of MJ and understood his impact on sneakers and sports and actually played baseball, football and basketball when he was a kid. Sabathia remembers finally being able to get the Air Jordan XIIs in 11th grade and playing in them, beating them up and holding on to them for as long as he could. That's why as soon as he started playing in the XIs with the Yankees, they quickly became his number one option.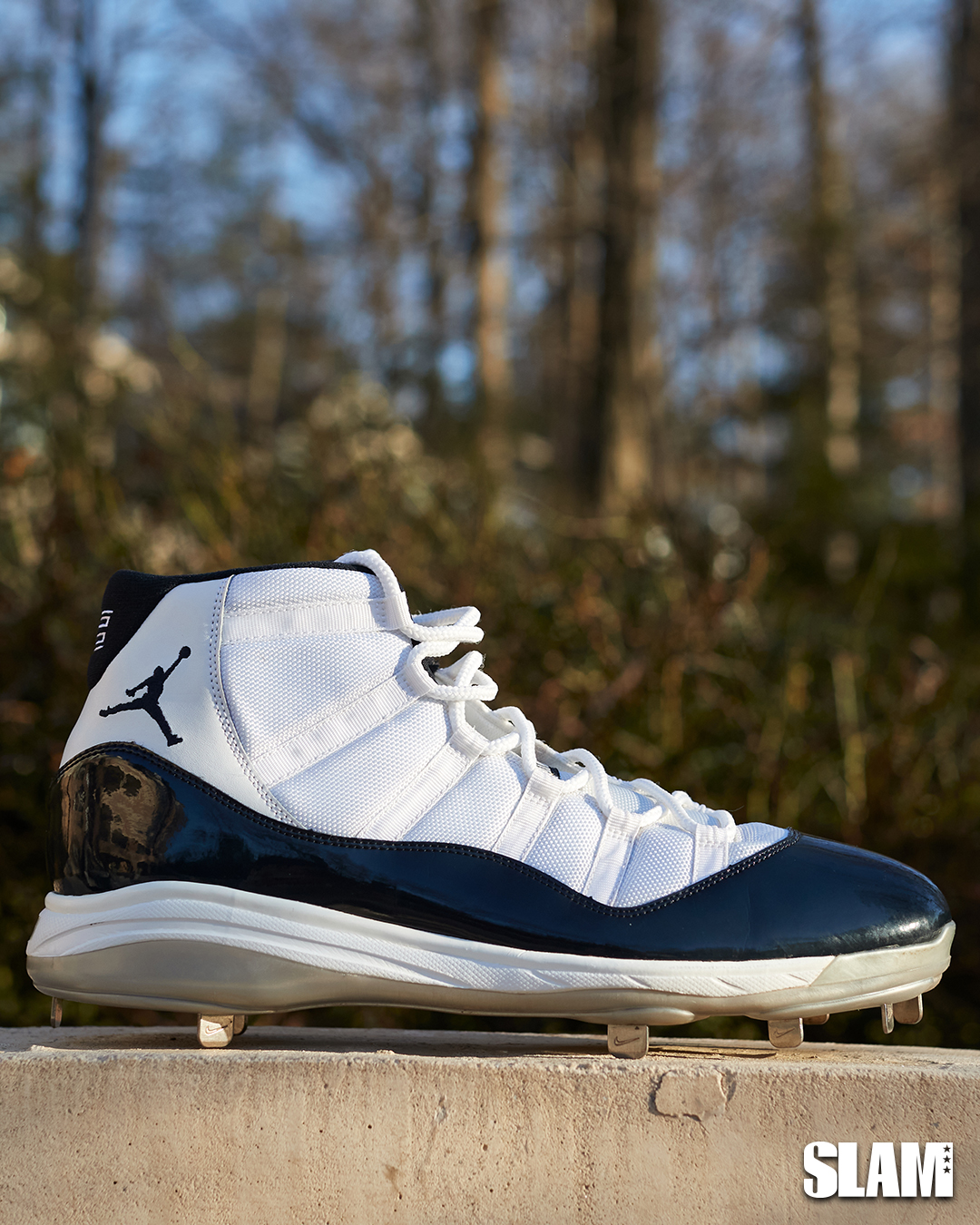 "I'm like, Yo, I need eight, nine pairs of these. This is my shoe forever," he says. "And we went on to win the World Series, pitched in the playoffs all down the stretch with the 'Concords.' For me, it's just about feel. After that stretch in '09, wearing the 'Concords,' anytime I needed a big game or it's a big start or I needed to get back rolling, I would always put on 'Concords' or some version of them. That was always my go-to shoe to get me back on track, make me feel good."
His personal history with them, as well as their overall stature and appearance, were already easy money. Their on-field performance is what kept them in-rotation. The wraparound patent leather rand makes them extremely durable. It allows for the exclusion of a pitching toe, a medial side add-on aimed to protect the toe area.
"When you throw you drag your foot on the dirt, off the mound," Sabathia explains. "When I have XIs, I never put that little extra because the patent leather can take it."
The Brand sent more and more XIs to Don CC after the World Series. The next decade saw him get PEs shouting out his little league team from back home in Vallejo and his 200th career win, as well as more Yankee-themed flavors. The smile on his face when he talks about the memories and the cleats tell the entire story. He went from being the kid who couldn't get them to the Don who made history in them.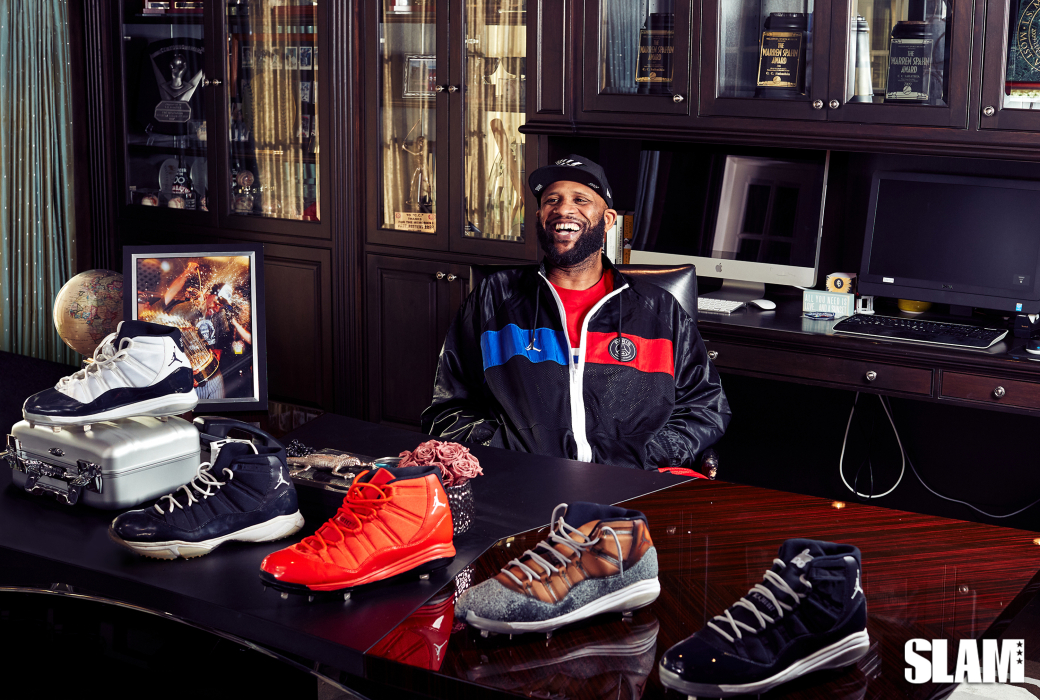 "For me, it represents my championship, because these are the shoes that I had on down the stretch to help us win the World Series," he says. "Obviously we won a championship in them, too. For me, it's just about my legacy. Anybody that ever asks me about my cleats, it's always the 'Concords.' At the time when I first wore them, it was a big deal because nobody was really wearing them. It just means everything to me to have these shoes and for them to be such a big part of my childhood and me wanting them so bad…and then to be able to win a championship in them? It's just a surreal feeling."
—
Max Resetar is an Associate Editor at SLAM. Follow him on Twitter and Instagram.
Photos by Jon Lopez.