In 1998, Spike Lee produced what is widely recognized as the greatest basketball movie of all time: He Got Game. Many in the hoops world speculate that the film drew its inspiration from a real-life New York City prospect who just three years earlier was touted as the No. 1 ranked PG in America, Stephon Marbury of Brooklyn's Abraham Lincoln HS, Class of '95.
Having the film set in The Big Apple was fitting, as the city had become touted for producing prep talent on a regular basis—particularly at the point guard position.
Before Marbury, NYC birthed greats like Bob Cousy, Pearl Washington, Nate "Tiny" Archibald, Kenny Anderson, Kenny Smith, Lenny Wilkens and Mark Jackson. He Got Game simply served as another reminder that New York was at the top of the food chain when it came to talent. Yet the past couple of decades were a different story.
The city became the subject of multiple "What went wrong?" articles that tried to examine why the five boroughs no longer put out top recruits, specifically point guards, in the manner it was known for just a couple of decades prior.
The last few years, though, have brought a sense that the city was on the verge of a renaissance. The Class of 2017 featured three hoopers from New York City who were ranked among the top 100 seniors in the country: Mohamed Bamba, Hamidou Diallo and Isaiah Washington.
Bamba, the No. 6 pick in this year's NBA Draft, and Washington, recognized as the mastermind behind the recent Jelly Fam movement, both helped bring a buzz back to the city. But this year it seems to have reached a new level thanks to a rising senior named Cole Anthony.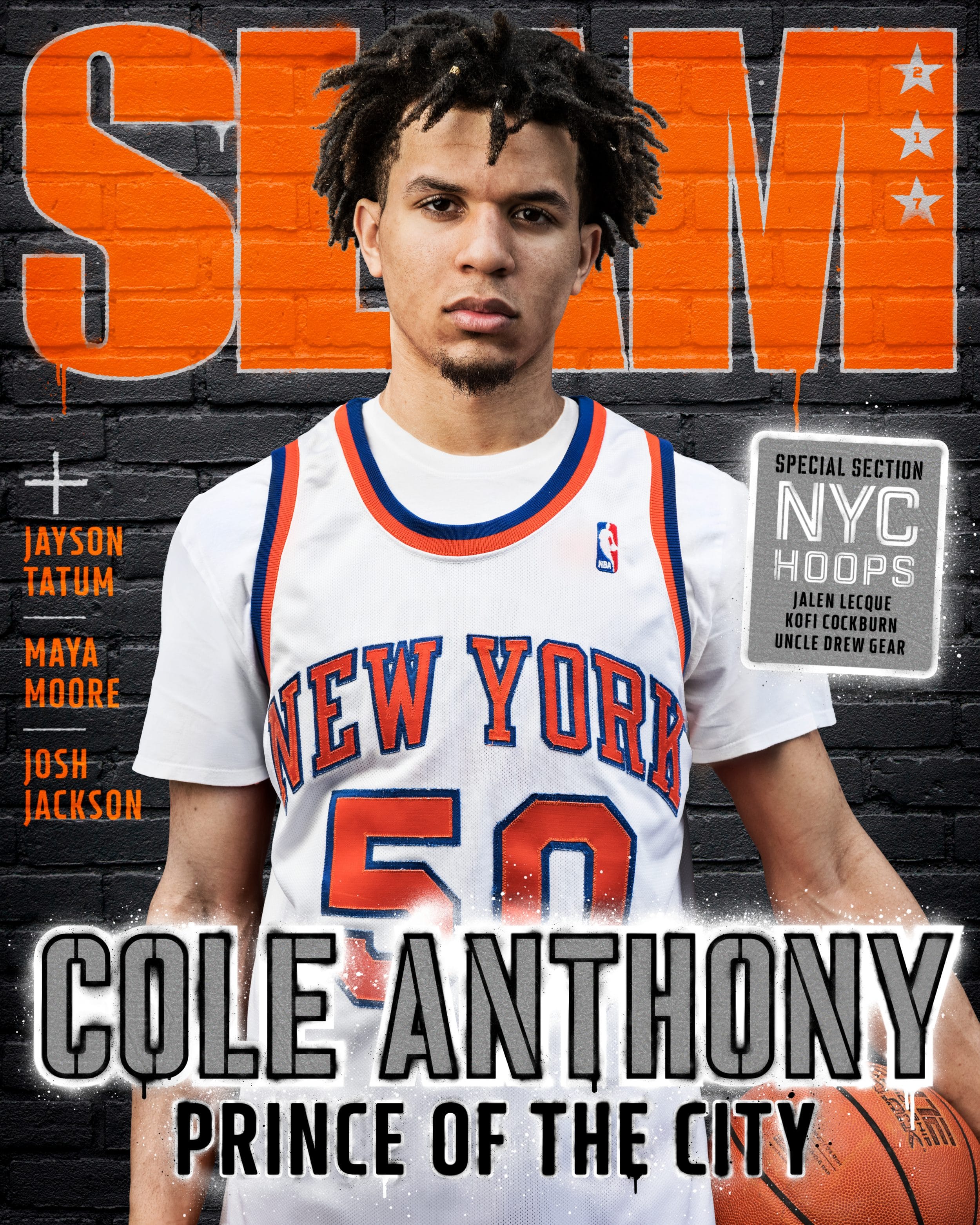 The Class of 2019 prospect is the first NYC player since Marbury to be ranked as the No. 1 point guard in the country. And just like the former Lincoln High star, Anthony also stands at 6-2 and is known for his tenacity and assertiveness.
"It's just really an honor to be able to have this title. New York has been on a little drought recently, but it's really a blessing to be in this position," Cole says.
"I think the message is that basketball in New York City isn't dead the way a lot of people think it is. I think it's very much alive," he adds of his hometown, which also has two other players ranked among the top 15 prospects in the Class of 2019: Jalen Lecque and Precious Achiuwa. "I think this class is a really special class. There are a lot of kids from New York that are highly touted. It's special for New York. We definitely have a lot of kids now that are representing the city the right way."
Cole is the son of former NBA guard and current Turner Sports television analyst Greg Anthony. For the past three years, Cole has starred at Archbishop Molloy High School, which also counts legends like Smith and Anderson among its alums.
Greg vividly remembers the day his son walked up to him to have "the talk," an exchange in which his 12-year-old son had made a decision that would ultimately alter his adult life. He was looking to get his dad's input before plunging into it.
"The first time he told me he wanted to take [basketball] serious, we were in a little league baseball game," Greg recalls. "He had just finished fifth grade and was getting ready for sixth grade. He was playing baseball at the time. He had a good game and I'm there, excited and thinking, Well, maybe it'll be baseball. At the time, he hadn't really shown an affinity or any real ability in basketball. He came to me after the game and said, 'Dad, I just want to tell you that I just want to concentrate on basketball. I don't really want to play any other sports.' It was a bit of a shock because at that time, he wasn't really that good at basketball."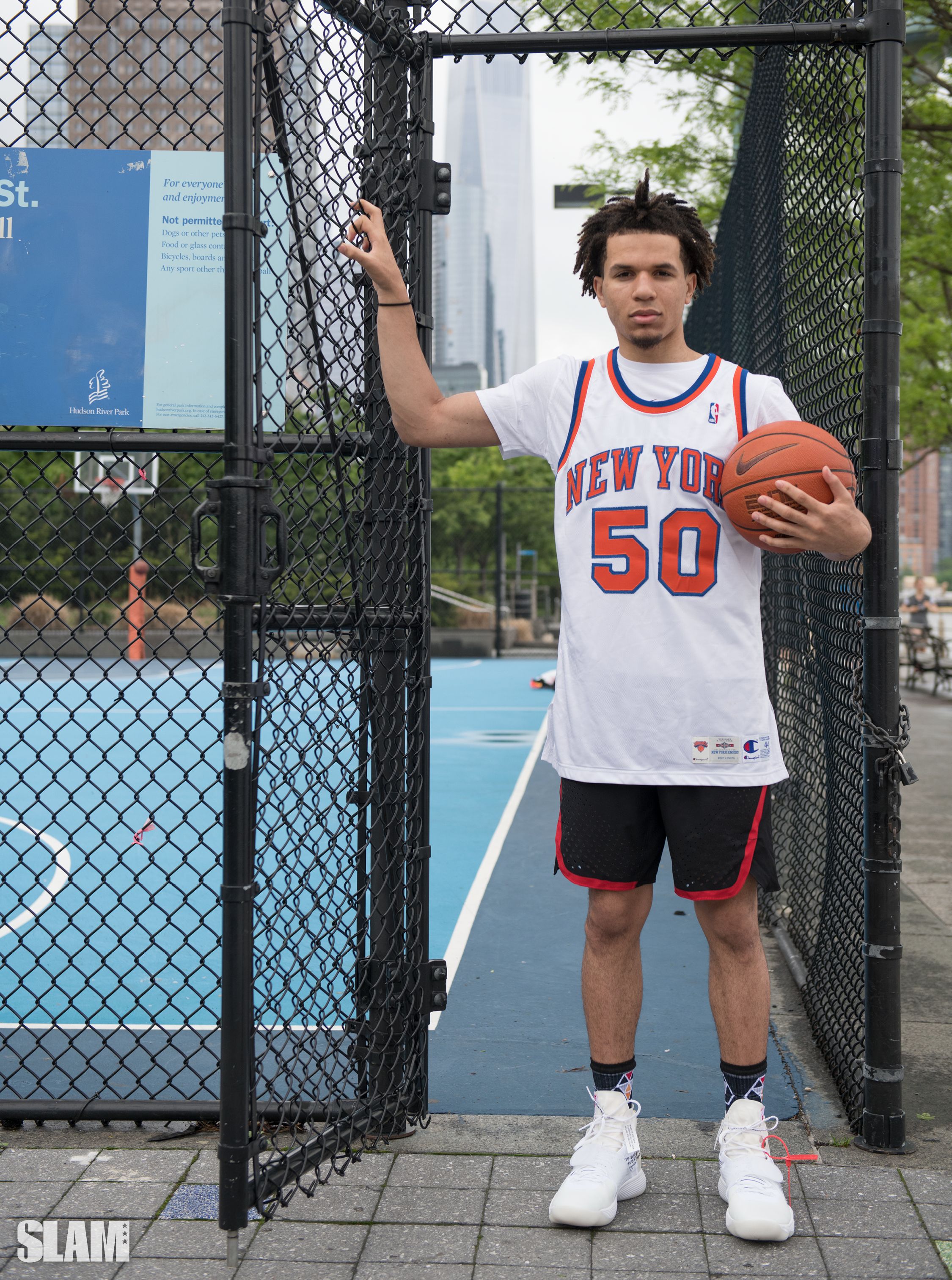 Despite the absence of skills or talent on the hardwood at the time, Cole's decision that summer would become the start of a run that has already made its mark in the history books of New York basketball.
Adds Greg, "I said to him that day, OK, if that's what you want to do, these are the things that we're going to have to do for you to get better. And I think it was when he took ownership at that moment that he started to get better as a basketball player. He started playing it more and his single-minded focus was just on playing basketball."
"It's just a blessing to have someone like him as a resource in my life," says Cole of his dad. "It's something that not many people have. He's so knowledgeable of the game. The experience he has—just being able to acquire that knowledge from someone that lived my dream is huge."
Cole has been in the varsity team's starting lineup since his freshman year, and it didn't take long for the buzz surrounding his game to reach the national stage. The same goes for his time on the AAU circuit, where he's played and started on the 17U level since the summer after his freshman season. Hooping for the PSA Cardinals who play on the Nike EYBL circuit, Anthony shined alongside Bamba, Kentucky guard Quade Green, Arizona guard Brandon Randolph and St. Louis wing Hasahn French that first year.
"His basketball IQ has always been two years ahead of the rest of his class," says Terrance "Munch" Williams, coach and executive director of the PSA Cardinals. "Right now, his mind, because of the resources he's had with his mom and dad, he's basically a freshman in college from a basketball IQ standpoint. That's why the game is so slow for him."
Adds Cole: "I'm just going to keep trying to elevate my game in every aspect. I see myself as a two-way player who can do everything. I'm a scoring guard who can do it all. I can get my teammates involved. I can shoot it. I can score from all three levels."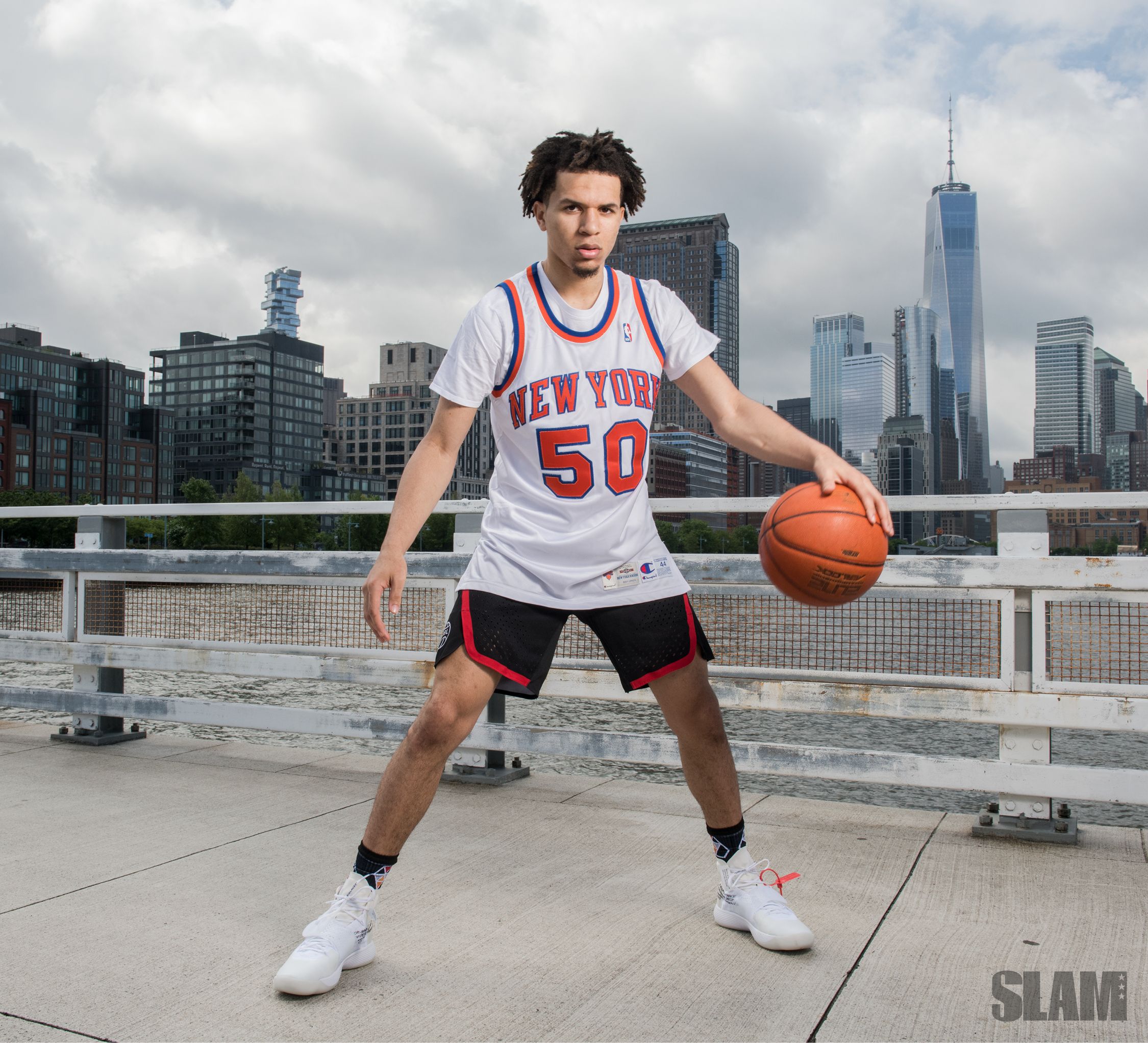 While Cole's status as the top PG in the Class of 2019 was pretty much cemented this past season, his performance on the EYBL circuit with PSA this spring has placed him in a different conversation. He averaged 26.9 points per game through the four weekend sessions, while in one stretch finishing with 30+ points in five consecutive games. Cole ended up being the leading scorer within the EYBL—touted as the toughest grassroots league in the world—while also leading the league in free throws made. And no, he isn't just offense. Last year he was named the EYBL's defensive player of the year.
"Cole started on that [PSA] team [in 2016] and averaged double digits, which is unheard of as a freshman in the EYBL on that type of team. Eventually he can look back in three-four years and say that he produced on a team that had a bunch of NBA players as a freshman," says Munch, who's also had New Orleans Pelicans forward Cheick Diallo and Washington Wizards forward Chris McCullough come out of his program in recent years. "Last year [Cole] was the defensive player of the year. This year he's the offensive player of the year. Him considering himself a two-way player—that's been proven in how he's been able to affect the game in multiple ways."
Cole was also his team's leading rebounder with 7.6 boards per night, while leading the Cardinals in assists (3.5 dimes) as well.
Greg—who starred at UNLV, was selected with the 12th overall pick in the 1991 NBA Draft, and went on to have an 11-year career in the League that included stops with the New York Knicks, Vancouver Grizzlies, Seattle SuperSonics, Portland Trail Blazers, Chicago Bulls and the Milwaukee Bucks—is well aware of what a journey to the League entails. And part of understanding the landscape is knowing the proper mental approach just as much as the ever-necessary work ethic and skill development. Therefore, while his son's name has steadily risen up the charts, the focus has remained on controlling what can be controlled.
"My goal, once he showed that he had a chance to be a good basketball player, was for me to become Cole Anthony's dad as opposed to Cole Anthony being my son," says Greg. "But what we really try to do is stay in the moment. We don't really think that far out in the future. We don't talk about tomorrow a lot. We really just try to talk about today. That's our philosophy and approach. It's hard when you're a kid in this world with all the distractions, especially for high school kids—they get so much attention—it's hard to be able to just stay in the moment. I give him a lot of credit. He's actually been really good at it, much better than I ever would have in the same situation."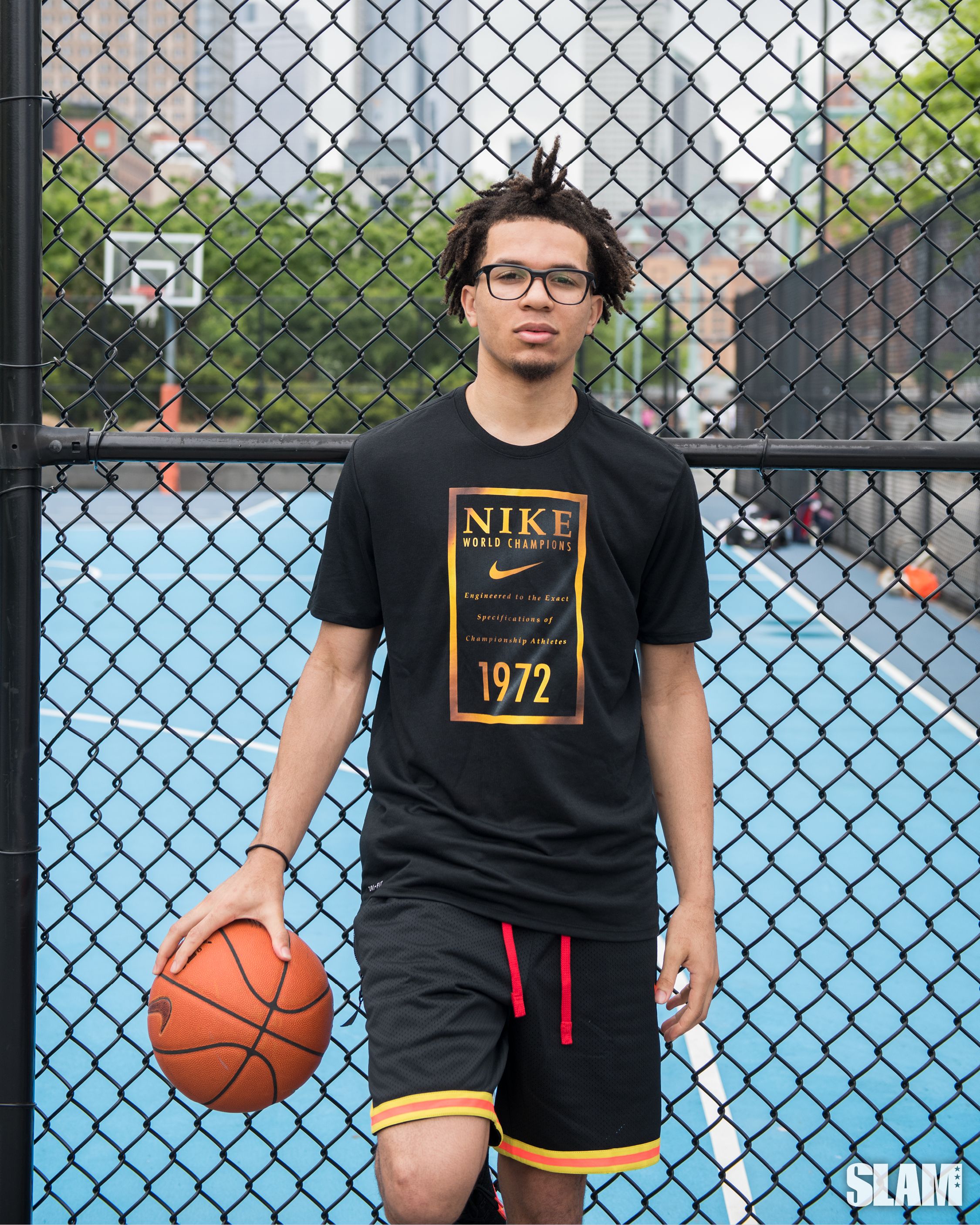 Cole's performance this spring has brought him into contention for the top spot in his class regardless of position, with talk of him overtaking the No. 1 spot gaining traction as the summer progresses. And that's one topic he doesn't shy away from.
"Being the No. 1 point guard in the country means a lot to me, but honestly at this point, my goals are beyond that," says Cole. "My goal is to be the No. 1 player in the country."
—
Franklyn Calle is an Associate Editor at SLAM. Follow him on Twitter @FrankieC7. 
Photos by Rayon Richards.