Welcome to #MarburyWeek, a celebration of Stephon Marbury ahead of the release of his documentary, "A Kid From Coney Island." The film, presented by SLAM and RTG Features, hits select theaters on March 10th.
—
Coodie Simmons remembers the call vividly. It was late October 2002, about a week after Kanye West had been in a near-fatal car accident. Simmons, an aspiring filmmaker, had been following West and documenting his quest to become a rapper. He was in New York, still processing the accident, when his phone rang. It was Kanye.
I got a song. It's crazy. Chaka Kahn sample. You got to hear it.
"And he starts rapping 'Through The Wire' to me over the phone," Simmons recalls. "I'm thinking like, 'Ain't your mouth wired shut? Stop rapping.' I'm more worried about that than anything. But he was so passionate. He was like, 'I got to get you out here.'"
Simmons flew to L.A. and was tasked with directing the music video for "Through The Wire." The concept—to put his behind-the-scenes footage in Polaroid frames, like a scrapbook—was outside the box, and Simmons needed help to execute it. He called Chike Ozah, a friend who made graphics and did motion design for MTV.
Dude, we got not money, but we got a good idea.
Chike was down immediately.
Together, they created an iconic music video that topped MTV's charts and won a Source Award. That was the start of their journey as co-directors—a journey that has included more collaborations with notable artists, award-winning films and, most recently, a documentary about basketball legend Stephon Marbury, A Kid From Coney Island.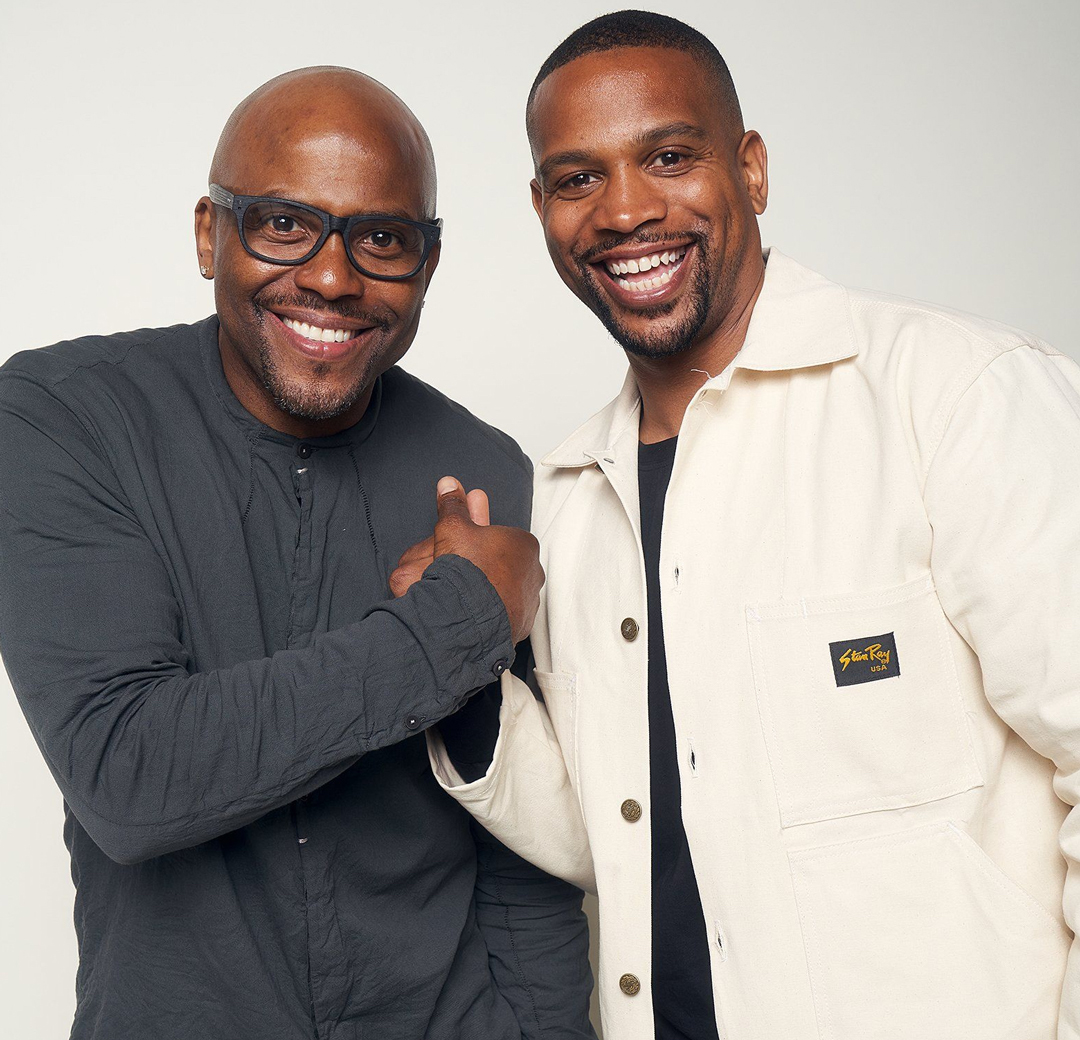 Born and raised in Chicago, Coodie began his professional career doing stand-up comedy. He hosted a TV show called Channel Zero, which gained a lot of attention in his hometown, before transitioning into cinematography. That's when he encountered a young Kanye West.
Chike grew up in New Orleans and was passionate about both basketball and art. While a student at the Savannah College of Art and Design in Georgia, he became particularly interested in making music videos. He landed a job at MTV, eventually met Coodie and got to fulfill his dreams on "Through The Wire."
In 2007, the pair founded their own production company, Creative Control. They set their sights on larger projects, directing Benji (a critically-acclaimed ESPN 30 for 30), Muhammad Ali: The People's Champ (a renowned BET documentary) and several more celebrated works over the past decade.
As fans, they were familiar with Stephon Marbury's story when they were chosen for A Kid From Coney Island. Getting to know him personally and having complete freedom to dive further into that story was an unforgettable experience for them.
"People have their perceptions of somebody," says Ozah. "Then you meet them and you're like, That wasn't my experience at all. That's what I have to say about Steph. Based on how the media portrayed him to be, [it'd be different]. When you meet him you're like, Well, our relationship was super cool. He gave us full autonomy. He was super vulnerable. He let us run. He never saw the cut until we went to the Tribeca Film Festival. That was his first time seeing the movie."
Stephon was moved to tears that day.
Ultimately, Coodie and Chike came to have a deeper appreciation for all Marbury achieved and overcame.
"It's not a basketball documentary," Coodie says. "It's a family story. His [older] brothers tried to make it and didn't make it. It was all just instilled in Stephon. We want the people to understand that sometimes it's not about the skill, it's about the drive and the belief and the support, because they [his family] supported Steph and they made sure that he got to where he was. That's why I say it's a family story. That's one of the messages out of it. If you can believe, you can achieve. And you have to work hard to do it."
"I feel like another overarching message is just this concept of not ever letting what's perceived as bad things in life defeat you," Chike adds. "Being able to realize that bad things happen that actually are blessings, you just don't know. You just haven't been able to process it that second because emotionally, [those things] feel bad. I think Steph's story is an example of that.
"It's just that concept of actually embracing those bad things that happen to you," he continues. "More than likely, those are the things that set everything off. What actually makes a story is as soon as the protagonist comes in conflict with trying to accomplish his desire. It sets his whole life in motion—the antagonism. There's no story without antagonism. There's no good without bad."
—
Click here to buy tickets to "A Kid From Coney Island"
Alex Squadron is an Associate Editor at SLAM. Follow him on Twitter @asquad510.
Photos via Corey Nickols.