How Craig Randall II Went From a G League Tryout To Winning Most Improved Player—All in One Season
It's been quite the journey for Long Island Nets guard Craig Randall II. From numerous college transfers and G League tryouts to now shining in his first pro season, the Youngstown, OH, native has not only solidified himself as a standout on the Long Island Nets, but also as a scoring force throughout the entire G League. This past season, he finished second in scoring with 26.7 points, to go along with 5.5 rebounds and 6.3 assists per game, and was recently named the League's Most Improved Player for 2021-22.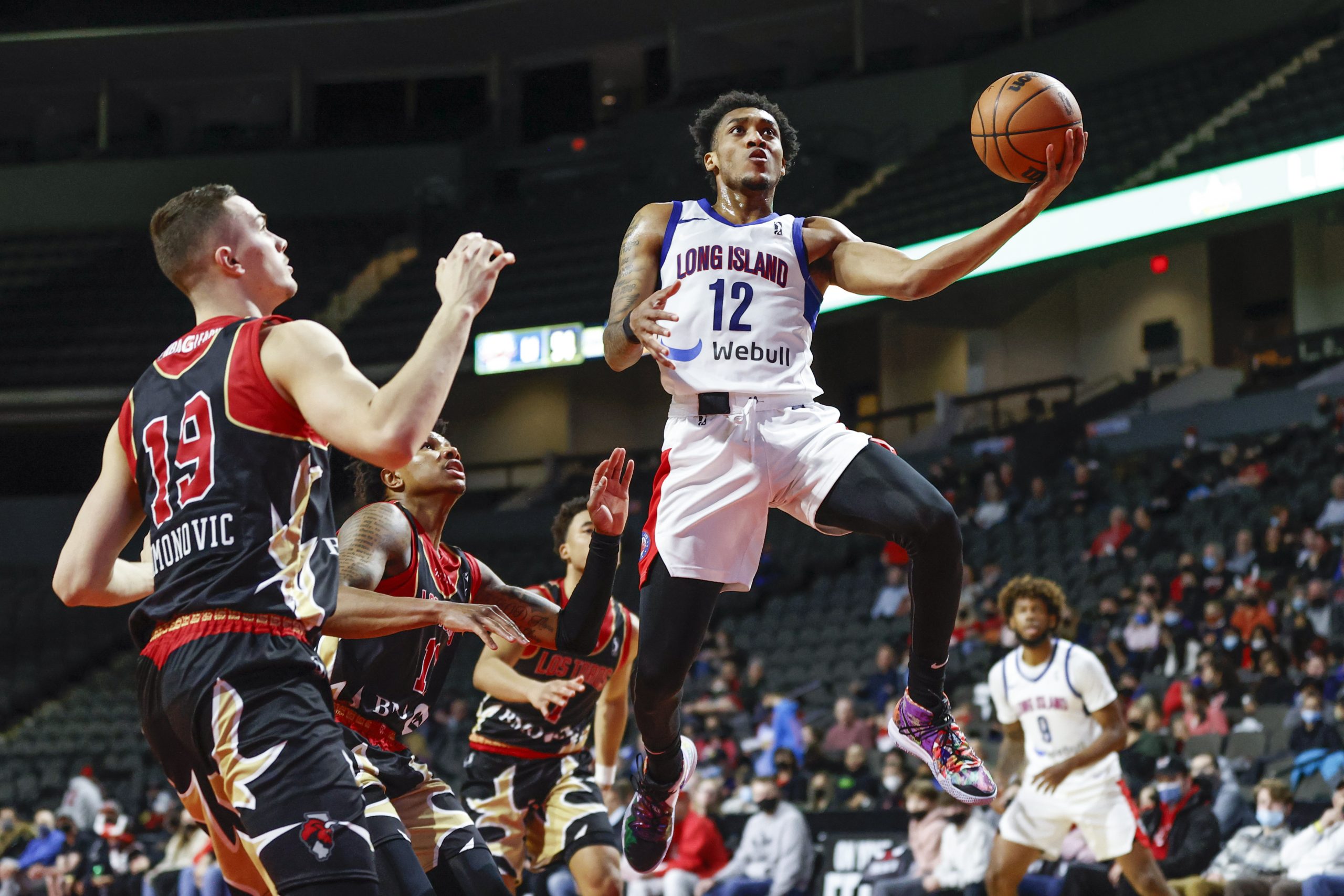 Throughout his career, Randall has learned just how tough he can be in the face of adversity. After two seasons at the University of Memphis, Randall transferred to Duquesne but had to sit out a year due to NCAA transfer rules at the time. He worked relentlessly in the gym to get back to where he once was, and after transferring to UT-Martin, he averaged 16.3 points per game during the 2018-19 season.
"That was something I just fell in love with doing," Randall says of his grind. "I felt like I owed it to myself because I wanted to play and be me. Just spending them hours, working on your game, being able to make shots all the time, shoot when you're tired—I needed it, just to see it. It was definitely therapeutic for me just to go there and be able to try to work on perfecting my craft."
Soon enough, things got even trickier after the ongoing COVID-19 pandemic arrived. With no games to play or scouts to watch him, his chances of playing overseas fell through and Randall went undrafted in the 2020 NBA Draft. That's when he ultimately decided to bet on himself and try out as a local player in the G League. After trying out with the Lakeland Magic and Memphis Hustle, the 6-4 guard found himself with an opportunity on the Long Island Nets.
"It was new for me just because I had never been against that wall where if I don't perform, I'm going home. I was never a pro. It was my first time, so, obviously, that's in the back of your head. I always come back just to trust God and trust my work."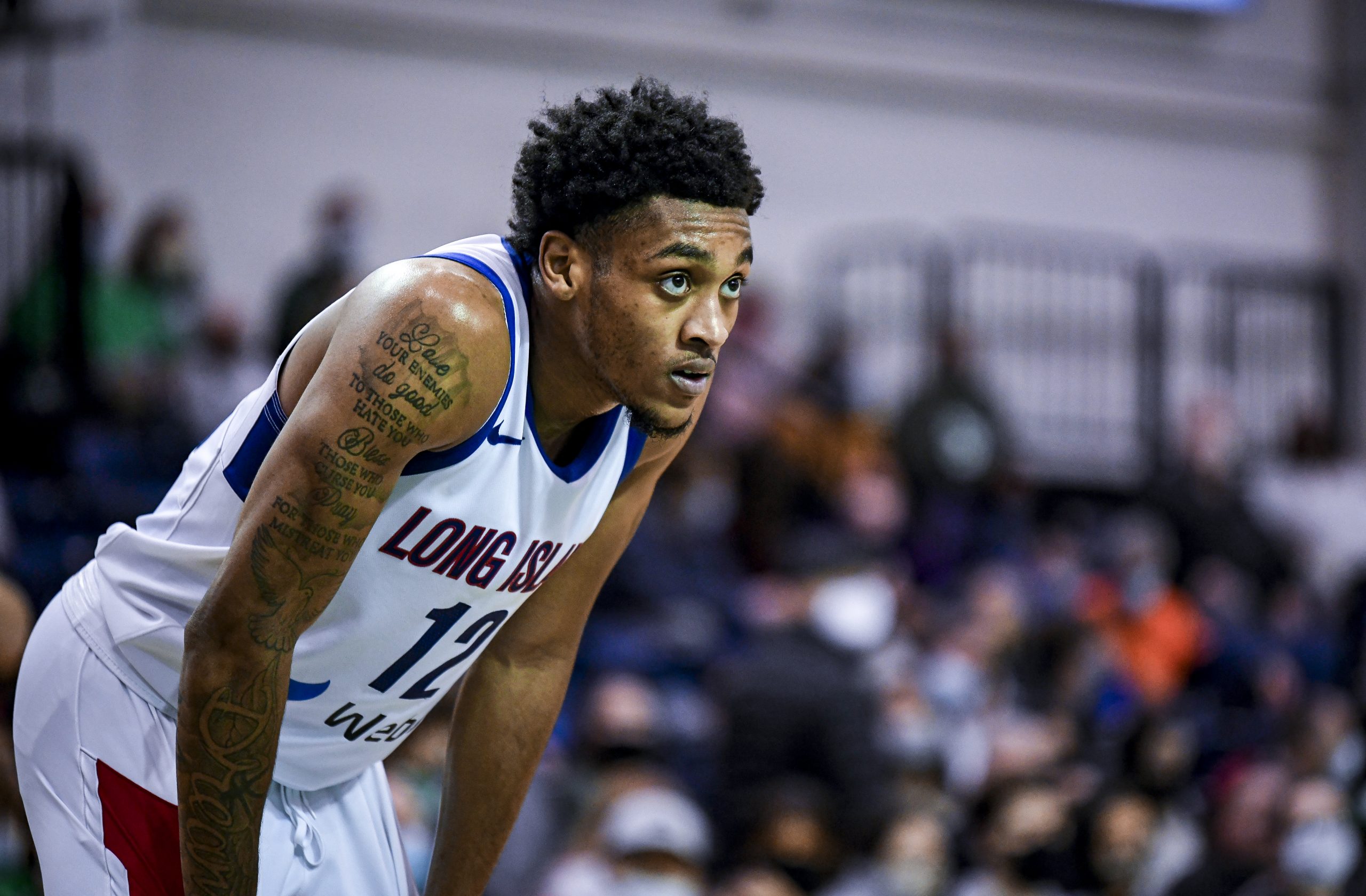 Two years later, the grind is finally paying off. Not only is Randall taking advantage of every opportunity, but he's completely dominating under the bright lights: in the first week of the regular season, Randall led the League in scoring with 35.3 points per game and posted back-to-back 40-point performances in early January, earning Player of the Week. He then followed that up by dropping 30-pieces against the Maine Celtics, Fort Wayne Mad Ants, Lakeland Magic and the Cleveland Charge, as well as consecutive triple-doubles against the Windy City Bulls and the Grand Rapids Gold in February to earn Player of the Month. And in March, he erupted for a career-high 48 points against the Delaware Blue Coats.
"We always said during those two years [that] when you get your chance to execute, just execute." Randall says.

As the youngest of three, Randall's resilience and tough skin was developed at a young age while growing up with three brothers. He's carried his family's mottos—Trust God, Trust Your Work, Stack Good Days— as well as the memories of his brothers never letting him score when they played against each other. As he grew older, Randall even modeled his game after his brothers, from being a wiry strong slasher like Lance to being a pure scorer like Kyle.
"They made me," Randall says about the impact his brothers have had on him. "That dog in me, shoutout to them 'cause without them, I probably would've had it but they created it early. I just held on to it my whole life."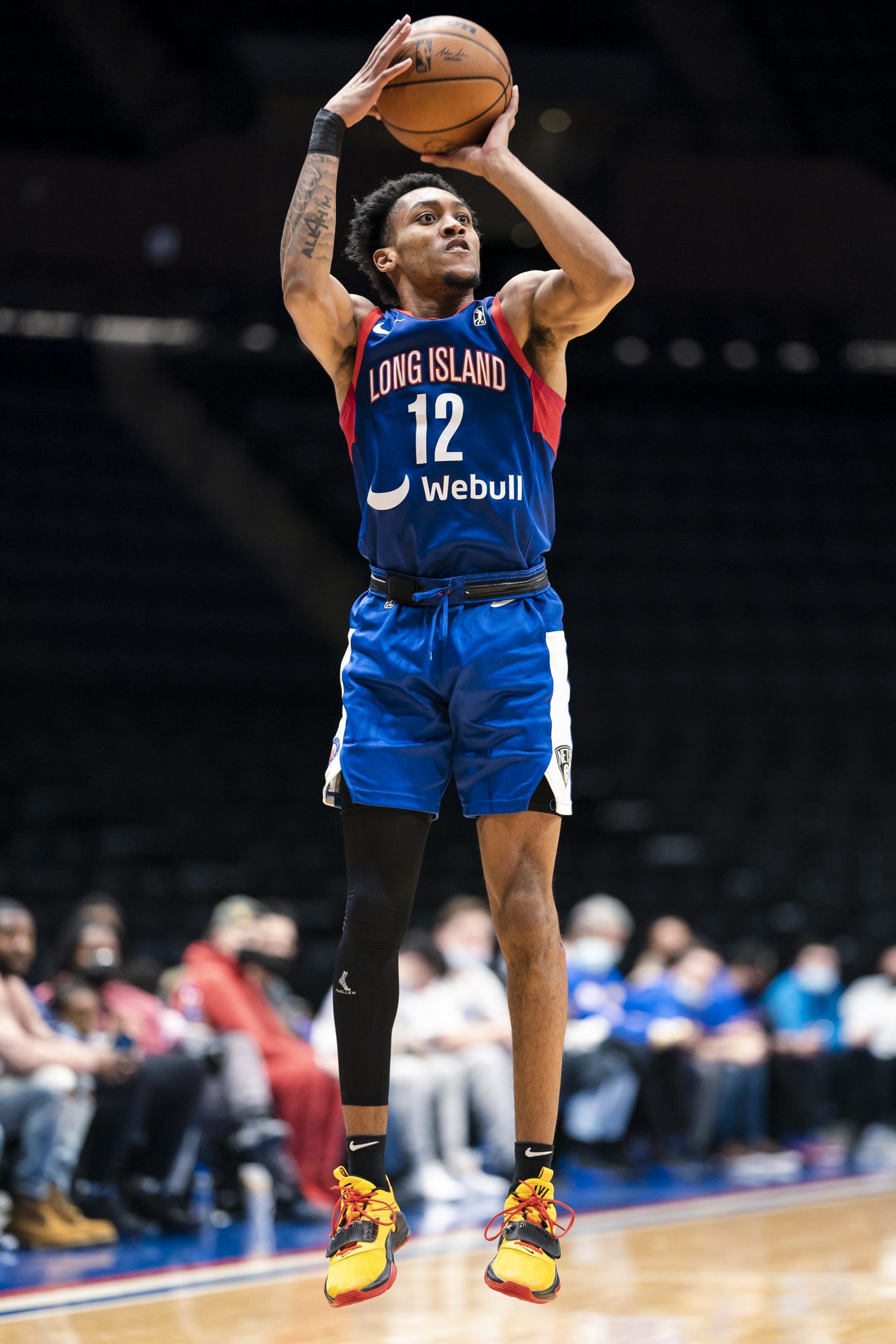 While he thrived this season with the Long Island squad, Randall is making sure to keep stacking the good days and stay ready for whatever opportunity comes next. If he gets a call-up to play for Brooklyn, then great. And if he ends up playing overseas or returns to the G League, that's cool too, he says. The only thing that matters to him now is his unwavering trust in his faith and his work ethic.
"I'm just living in my dream," Randall says about his long journey to this point. "So, I focus on what I can do every day. That's what I come to work to do. I don't really worry about when it's gonna happen. I didn't know when this was gonna happen, all this stuff that's happening now.
"If it happens this year, it happens. If it doesn't happen this year, I'm still grateful."
---
Photos via Getty Images.