Dwyane Wade and Bob Metelus go way back. The three-time NBA champion met the filmmaker and photographer in '08, through Wade's assistant, Lisa, whom Bob was just starting to date at the time. The story goes that after the Miami Heat lost to the Dallas Mavericks in the 2011 NBA Finals, Metelus joined Wade on a trip to Milan with his family and happened to bring his camera along with him to take photographs.
That was just the beginning: over the next ten years, and with Wade's trust, Metelus has captured and filmed him nearly everywhere he went: from working out with LeBron James during the lockout to going to Fashion Week.
Over a decade's worth of footage turned into Wade's documentary, WADE: LIFE UNEXPECTED, which Bob directed. All the while, they'd also amassed hundreds of photographs over the years, many of which have now been included in Wade's new photography memoir, Dwyane, which visually chronicles his life, his career both on and off-court, as well as special moments with his family and friends.
"We just connected right away," Wade says of Metelus over the phone. "And, like I said, once you connect with someone, once you have some trust in them in your private moments, they're able to capture all kinds of things, you know, they're able to capture moments of crying, moments of sadness, they're able to capture it all and it's real. I'm super thankful for, one, for when he came around, he had a camera on him. And then he took a photo, and that photo led to [where] we are today: we put out a documentary, and now we're releasing a book. Big up to Bob for just continuing to create and giving me a platform, and I'm just taking it and putting it together."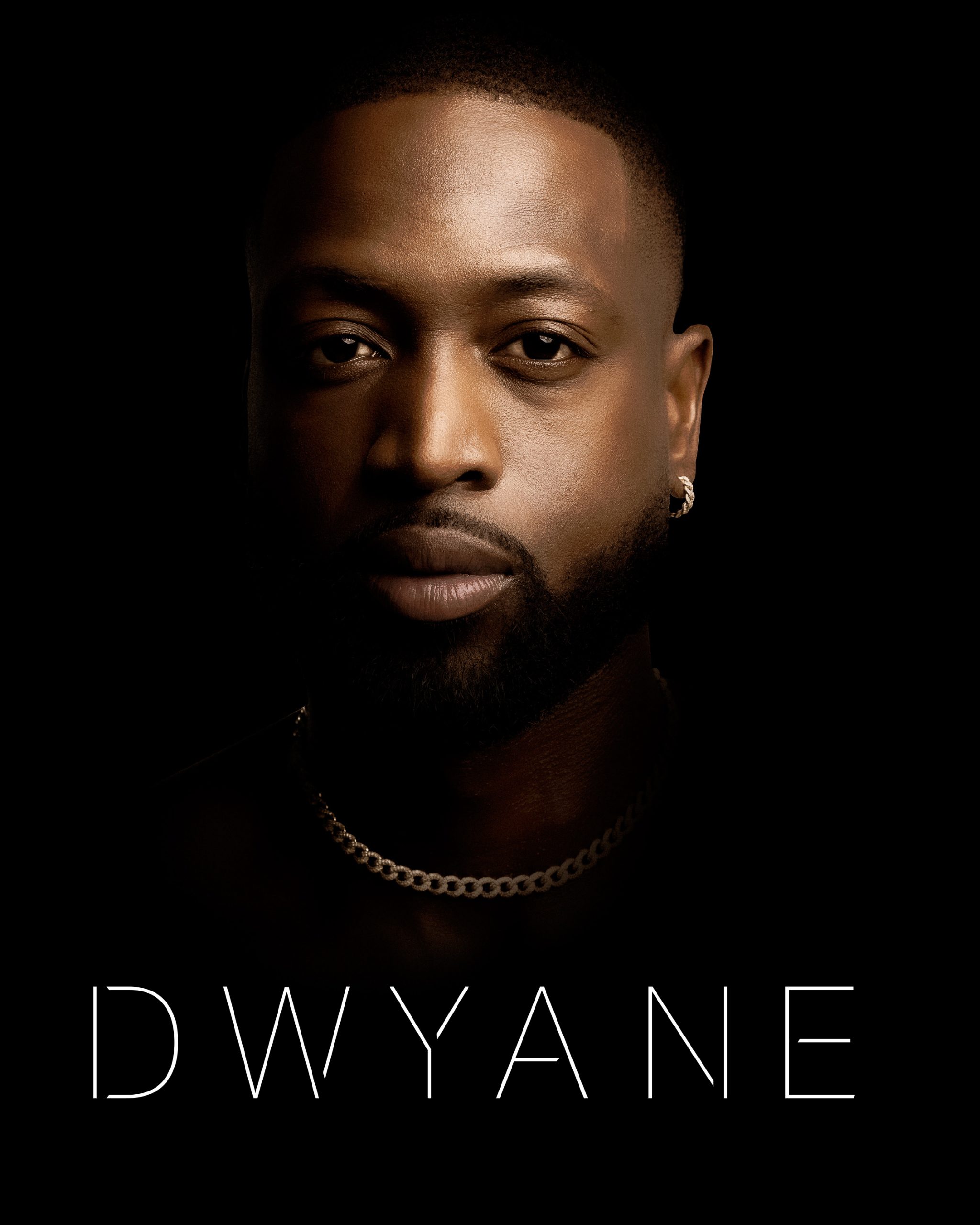 Wade also worked on the book with writer Justin Tinsley, and his narratives give detailed accounts of his memories and moments throughout his life. We won't reveal too much, but just know that there's some major gems in the book about him playing against the late-Kobe Bryant, working out with LeBron James the night before the 2013 NBA Finals against the Spurs, the Heatles era and even a breakdown of Wade's approach to his game.
There's also special moments and photos of Wade with his family, as well as a chapter titled titled "Postgame," where the legend talks about his legacy and playing with, and against, players around the L: from James to Donovan Mitchell.
We recently caught up with Wade to talk about his memoir, the writing process and the special moments that are featured in the book.
SLAM: We know that Bob directed your documentary and has been photographing your life for a while now. Where did the idea for 'Dwyane' come about?
WADE: Building a relationship with someone who gets the chance to get the personal moments, whether it's videos or photos, that means you get a lot. And so Bob has been with me for the last 10-11 years. And he's got a lot. And so we just went through the millions of photos we have and we picked a little more than 200 to kind of give my supporters and my friends and family and everybody who has supported me throughout this process a kind of visual memoir, not just give them the words. I want them to be able to see photos, to see private moments, I want them to kind of get into my psyche a little bit. You know, to see the moment when I'm a little nervous, or anxious. All these things.
SLAM: What was the writing process like for you?
WADE: The writing process was hard. First, it was hard to pick between millions of photos that we had to try to narrow it down to go [in] a book. And then from there, after we get through that, now, you got to go through every photo and let it speak to you. So my writer, Justin Tinsley, we sat down over a period of time and just went through photos, and we went through the format and how we wanted this book to feel and sound…We really put a lot of thought into it. It wasn't easy, but it was definitely, you know, worthwhile.
SLAM: Is there a photo or memory from the book that stands out the most to you?
WADE: It's hard to pick one photo because I went through and picked 200. But, as a I say, every time I do look at the book, I find a different photo. And it speaks to me, right? So whatever photo [it] is, like yesterday, the first day that I was doing media, I kept turning to the page of the photo of [59th Street and Prairie Ave], the apartment complex I lived in. And just thinking about that little Dwyane and being in that house at the age of eight, nine years old and here we go, 30 years later. Look how my life has changed and developed. Certain moments just take you back to that moment.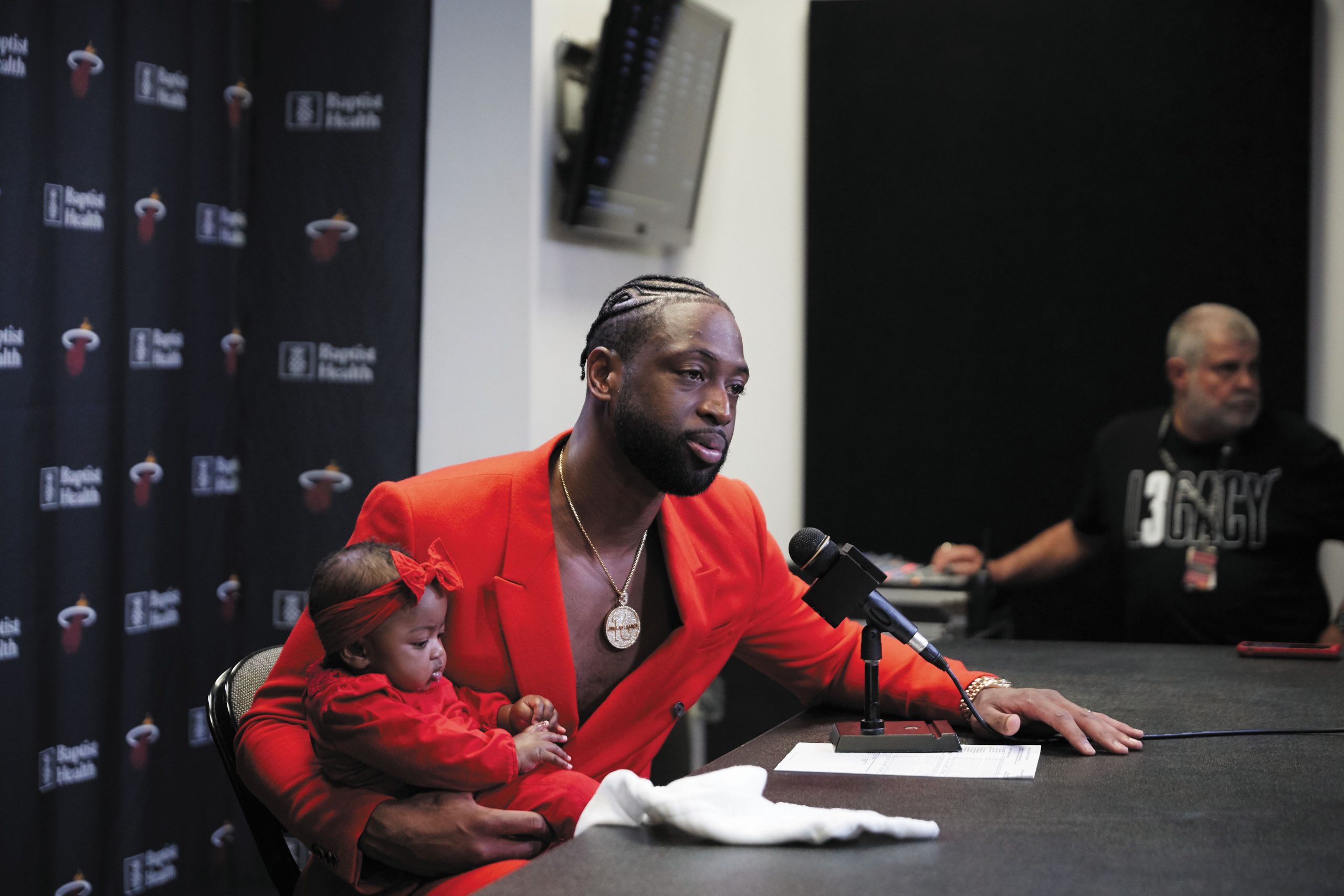 SLAM: What is it like for you, as a father, to look back at these photos of your children and watch them take on new heights, specifically with Zaire playing in the G League?
WADE: [Zaire] has been on this journey with me the entire time since I entered the NBA. He's in every moment. His evolution and growth is what I'm excited about more [than] anything that I have done or anything I am doing. You know, it's his time [and] we're trying to, as a family, continue to prop [him] up, to give him opportunities [and] to continue to allow [him] to understand his abilities, and his power and all the things that he has. So, I'm a proud father. Zaire is also one of my best friends, so we talk all day [and] every time I do something he's always like, 'That's another thing you did, you get further and further away from me, I'm trying to catch up. You keep adding stuff and making it harder and harder.'
SLAM: Zaire has been doing things in a different way than probably most people expected him to—not playing in college, going to the G League out of high school. What has it been like for you to see him follow his own path?
WADE: Yeah, that's how it should be. People before you set a blueprint… The blueprint is basketball, he loves it. And so, the blueprint is business, he loves it. There's blueprints out here: his father has one, his uncle LeBron, his uncle Carmelo, Chris Paul, all these guys have a blueprint. And so it's up to him to look at the different blueprints and see which one fits him and make sure that he adds and brings his own style and flavor and vibe to what he's trying to accomplish. And I'm all here for it. I'm here to support him. I'm here to give them all the answers. I'm here to tell him, 'Hey, Z. Don't go left right here, go right.' I'm here to move buildings and stuff out his way so he can see his opportunities clearer, because I didn't have that. I'm just super excited for my son for these next few years of his life, these are gonna be some of the best years of his life. And he's doing it. Right now, he's in the G League and every day, he's waking up and he's doing the work.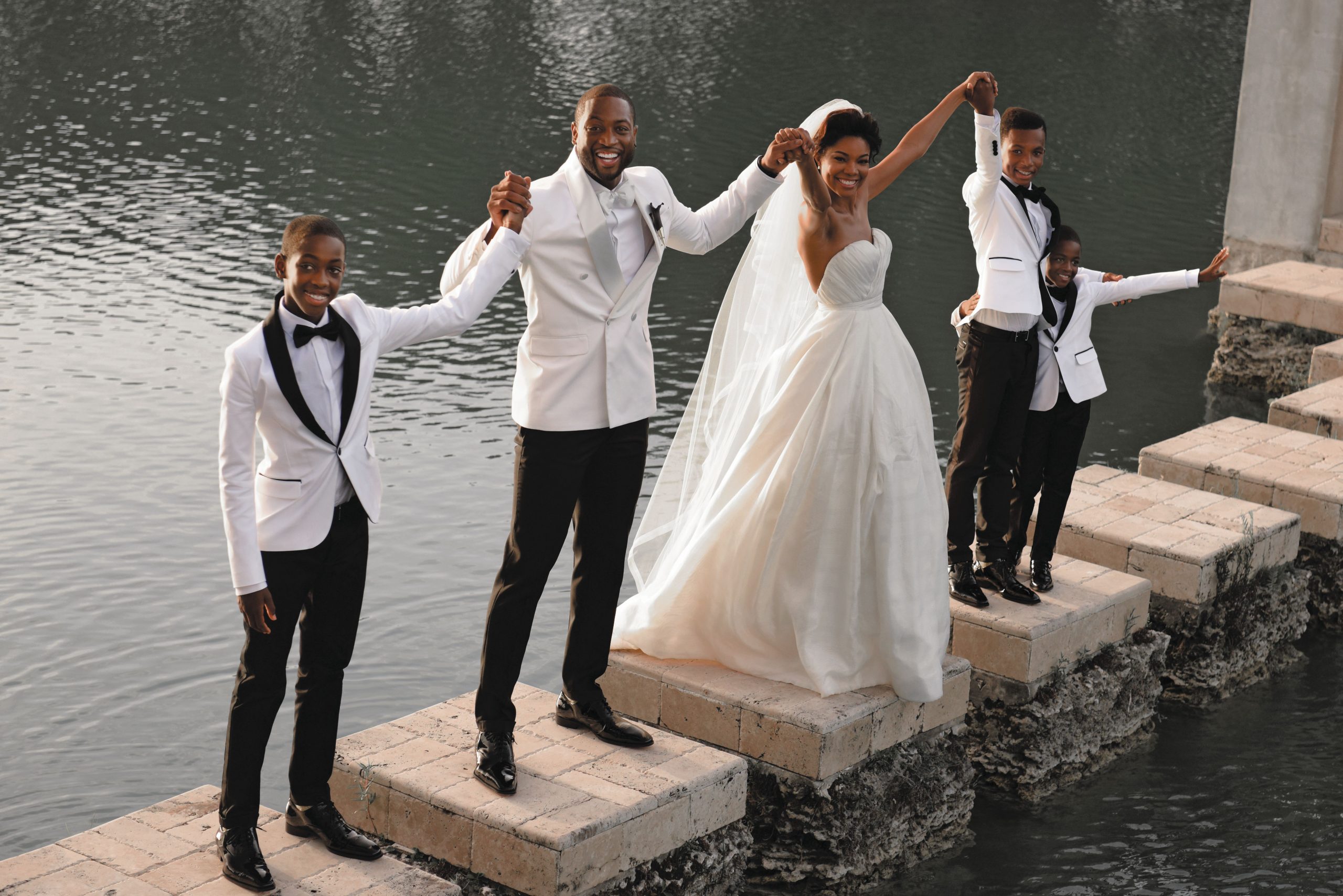 SLAM: There's also a photo of Donovan Mitchell in the book. Can you talk about your relationship with him?
WADE: We've had, since he came into the NBA, a pretty good relationship. He was one of those young guys who reached out and wanted more knowledge…We have similar attributes in our game, so we just kind of connected from there. I've always been an open book, not only to Donovan but to any player in the NBA. I love being a mentor and now, not only am I a mentor and a big brother, I'm part of the ownership group in Utah now, so our relationship now has went to a level that, it doesn't happen often. Like, this is a one-of-one kind of relationship that Donovan and I have…We both reach out and ask each other questions about things. I'm trying to learn Utah, the ownership and how to handle things better, and what better person to be able to communicate with than Donovan.
SLAM: Do you remember the first time you two met?
WADE: The first time I met him [was] probably when we played against them. I think I was in Cleveland at the time, and he was guarding me and I got a chance to size him up and I was like, 'He's little.' [laughs] I knew right away, just the way that he competed, the way he played the game, I saw, this kid has an opportunity to be good. Like I said, he was the one that was like, 'Yo, let me get your number. Can I reach out to you? Could I call you?' Stuff like that. It was a great first meeting.I'm 6-4 and I was like, 'Let me see how big this kid is.' And I was like, 'Oh he's little.' You just size each other up—he was guarding me and I was like, 'Yo, how tall is this dude?' But he was so explosive. You would see highlights of it but you didn't play against him, so you didn't know…He went hard at me, man. I was a little older and he went hard at me. I love that about him.

SLAM: What have been some of the lessons, or advice that'd you give him about ascending his game and reaching the levels that you've accomplished?

WADE: There's different things that you have to reach: you have to reach an individual level of greatness that is different than most of the NBA…Donovan, over the course of time, he's just been figuring it out. Figuring out how to be a leader, especially when you have the ball in your hand, you're the one taking the shots. You gotta be a leader. And he's learning all these things, all these things will help him. Losing, it hurts but it helps at the same time. He's been knocked out of the playoffs, he's had injuries. He has things to get that chip on his shoulder, he has experience. And so now, you know, some of it too is [it's] gotta be the right matchups, be the right time, it's a lot of things.
But, make sure that your effort every day is championship quality efforts. Make sure you carry yourself as a champion so that when you become one, when you get that opportunity, it's not foreign to you. You know how to act, you know how to do it, you know how to respond to it. I'm excited that I get that front row seat courtside to watch him try to accomplish something that not many great basketball players have been able to accomplish.
---
Photo credit Bob Metelus.