When Grace Thybulle wakes up every morning, she looks forward to what is comfortable; or rather—what she has perfected. She imagines landing a block on a guard after winning a footrace down the court. She remembers how her endorphins rise after she nails her mid-range turn-around jumper.
But on June 14, she woke up to do something she's never done before. There was a level of uncertainty and apprehension. Instead of the adrenaline that results from scoring an and-one off her baby-hook, this was a different type of rush. "I started shaking involuntarily," she tells SLAM. In an all-black ensemble, Thybulle hopped up to an outdoor stage with the words "Our Generation Will Do Better" plastered as her backdrop.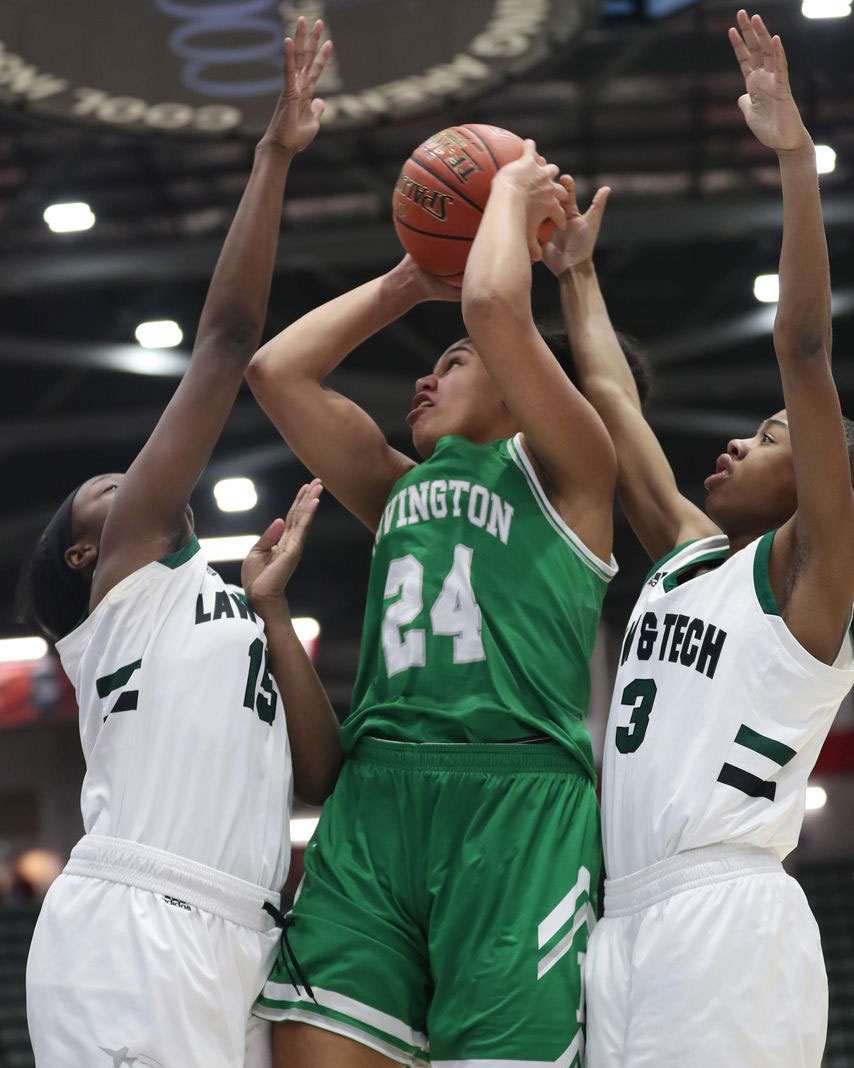 She's not nervous to drive, post up and pivot in front of a large crowd, but transforming into an orator and sharing her deepest emotions, rather than running the floor, was a whole new ballgame for the 17-year-old.
On a Sunday afternoon in Hastings-on-Hudson, NY, Thybulle was about to read a poem that she had written in her bedroom two weeks before. "Hi everyone," she addressed the crowd. "I just wanted to express this collective anger that Black people have been feeling for a really long time, and you know we are sick and tired of being sick and tired. It's time for change, and this generation wants that to happen so… this is called 'Message to the Oppressor.'"
Basketball translates into all other aspects of life. A player must communicate a message to yield success, and that same person must dictate their thoughts to be heard beyond a starting five. According to Thybulle's older brother Sidney, who's a sophomore forward for Johns Hopkins University, that's exactly what Grace is doing right now.
"In basketball, you need to have your voice heard and you need to make sure everyone not only hears you, but understands what you're saying," he says. "So then they can execute that message themselves. I think that's what Grace is doing right now, beautifully. She's making her voice heard."
Grace, who began playing as an 8-year-old, wanted to do it all. She was a point forward, small forward and a center all at once, and she still sort of is. Years later and with a 6-3 frame, she's a speedy, back-to-the-basket rim protector who values defense as much as her NBA cousin Matisse. She also has a long ball in her arsenal that is coupled with a smooth release.
She revels in the critical thinking that she can do to succeed on the court, but also the opportunity to realize her attraction toward leadership and team-building. For Thybulle, not only is the game rewarding, but it gave her confidence and a community during a difficult time in her life.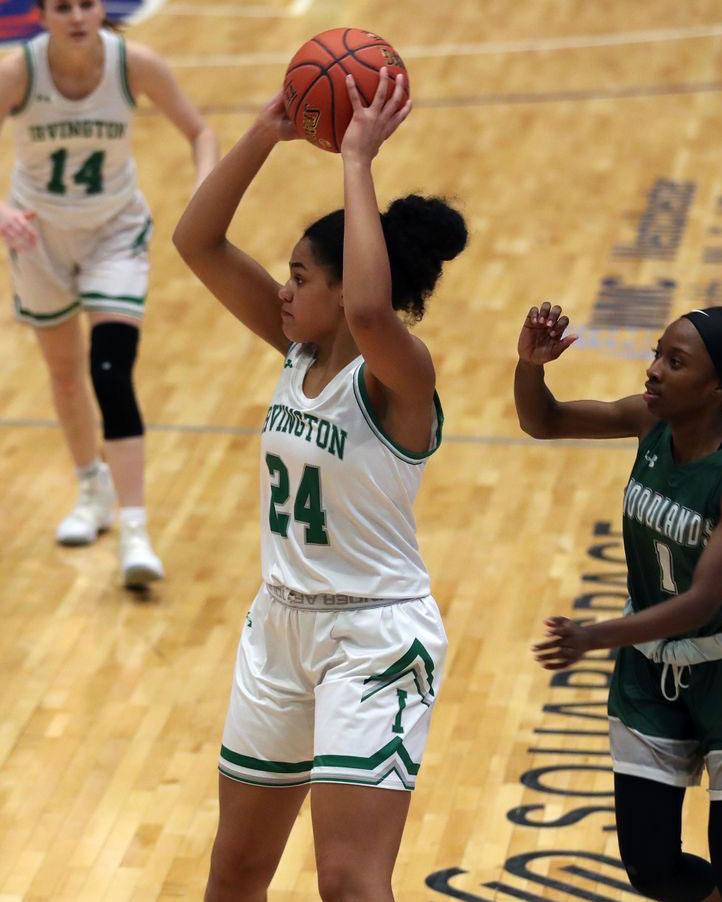 Grace and Sidney grew up as a couple of the only Black kids in a very White, affluent town. They constantly would have to defend their own intelligence, were viewed as the token Black people, and all of their successes were "seen as credits" to their race.
In middle school, she dealt with the constant discomfort of being different. She has always been taller and stronger than other girls, and she has always been Black. Thybulle began to tear when she reminisced, reliving those moments when she was always left out.
When she joined her high school's varsity team in eighth grade, that changed. Basketball kept her together and gave her something she knew she could hold onto and a space where she felt her intrinsic value. She wasn't patronized.
"In eighth grade, when I was on varsity, that was so important for me," she says. "And that was like such a life-changing experience, and I knew. I just felt… that gave me the confidence to feel like, OK, I can be this leader. Even though I was still the only Black girl, and I've been like the only Black girl like in the lens of VGB (Varsity Girls Basketball), that was never important because they never treated me like a token or anything."
Abby Conklin, Thybulle's former point guard, contends that Grace's voice is always heard on the court. She's always talking on defense and is the "quarterback" of the frontcourt. "Even when the crowd talks, I can hear everything she says," Conklin told SLAM in January. "It's a big deal. It helps all of us on defense. Just to know where the ball is and know where everything is."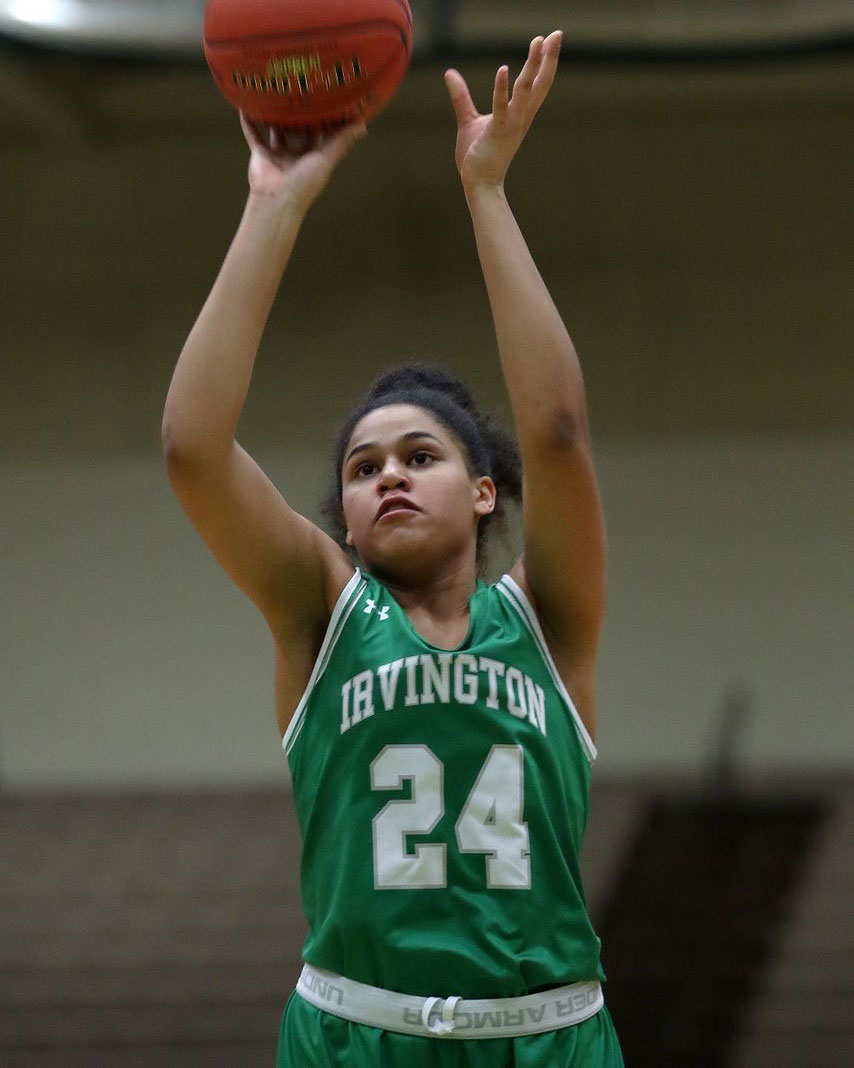 Finding her voice off the court, however, is another story. Poetry isn't necessarily a hobby for Thybulle, but rather is a crucial part of her mental health process. Writing poems happens naturally and acts as a release. It's the "only" effective way she's been able to express her inner emotions, but she doesn't always feel comfortable with revealing her feelings to peers.
Thybulle doesn't see herself as a serious person, as she's the one who tries "to lighten things up" or be a "stable person" for friends when they are in need.
"Being real with people and expressing my emotions directly to them," she says, "that was something that was difficult and definitely new. I don't know if that was something that I had realized before. I try to lighten things up. I try to be a stable person for people to come to with what they need. I feel like there wasn't necessarily space for my emotions or what I was feeling. It's hard for me to be serious about the way that I feel."
On June 23, Thybulle announced that she'll be taking her talents and intellect to Yale University in 2021, joining an Ivy league program on the rise. When discussing how she'll take her brand of activism and her voice to use her platform in New Haven, Thybulle shrugged it off at first. 
"To sit here right now and be like, Oh yeah, I'm an influencer, I have a platform, that's not me," she says. "I don't really have that right now. But when it comes to my sphere of influence and what that will be… I hope that people will listen to what I have to say. I'm not the type who is going to preach at people. But I feel like I am going to try to share how I feel, and with things like the poem, how other people are feeling. Communicating emotion in that way is the most effective way for getting people to understand things or shift their values, whatever it may be."
Thybulle believes that change is most effective when human beings "feel something so deeply." Creating an emotional reaction and connection alters minds and transforms ideology.
Moving forward, Thybulle plans on writing more poetry and opening the door to her emotions both on and off the court. They aren't a pandora's box if they can, in turn, lead to change.
—
Jackie Powell is a contributor to SLAM. Follow her on Twitter @ClassicJpow.
Photos courtesy of Grace Thybulle