The History of Mitchell & Ness: How a Small Philly-Based Sporting Goods Store Became a Leader in Sports Apparel

In honor of this weekend's NBA All-Star festivities, this story appears in SLAM Presents All-Star Vol 2: The Land. Shop now.
Times were beginning to get tough for Mitchell & Ness Sporting Goods in Philadelphia, PA. For a while, the small store had been the go-to spot in the city. Founded in 1904 by Frank P. Mitchell and Charlie M. Ness, they first specialized in handcrafted tennis racquets, golf clubs and other equipment, which would be sold to local high schools. As the business grew in the 1930s, they started making uniforms for some of the professional teams based in Philly, like the NFL's Eagles and MLB's Athletics and Phillies. In the 1950s, Sisto Capolino, who started at the store in 1917, bought the company.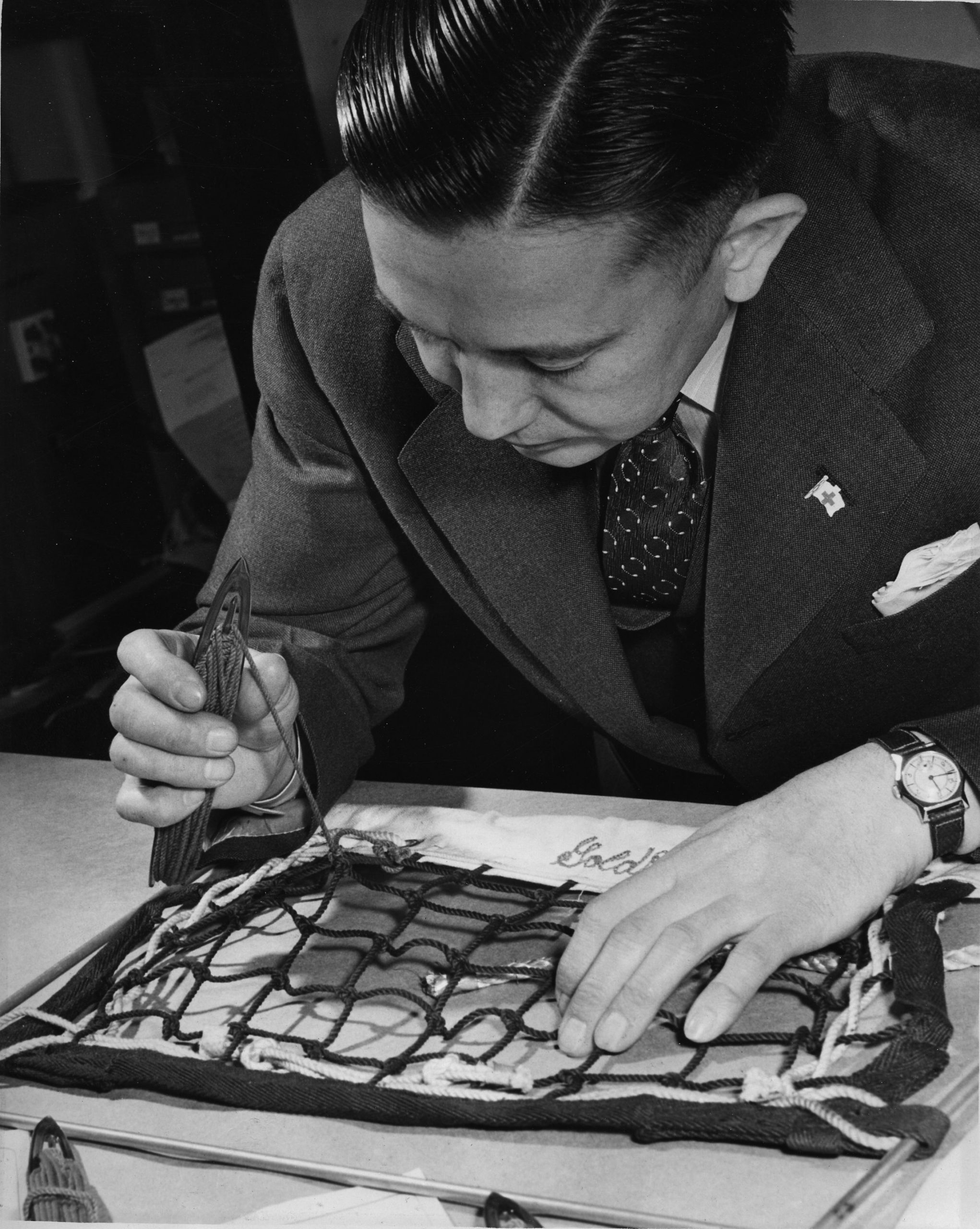 Their reputation continued to expand, and success persisted for a long, long time, but it wouldn't last forever. Not without change, anyway. Bigger sporting goods companies with more locations were sprouting up across the area in the early 1980s. "Things were getting pretty rough as the world was changing," says Lynn Bloom, the Director of Authentics and Archives at Mitchell & Ness. "Independent stores were starting to disappear."
In 1985, a man strolled into Mitchell & Ness holding pieces of two game-worn uniforms, a 1960 Pittsburgh Pirates vest and a 1949 St. Louis Browns jersey. They were both made of wool flannel. The customer's request was simple: could Peter Capolino, Sisto's son and now-owner of the store, repair the items? Capolino, who was very knowledgeable about baseball, pledged to give it a shot. Fortunately, there was a nearby manufacturer—Maple Manufacturing—that had piles of long-discarded wool flannel just sitting in its warehouse. The material matched what the man brought into the shop and Capolino was able to make the appropriate fixes. From there, he thought, Why not do this more and incorporate it into the business? He had nothing to lose. That decision would prove to be groundbreaking, as no one was doing anything similar at the time. The world of vintage sports apparel didn't really exist until Capolino resolved to build it.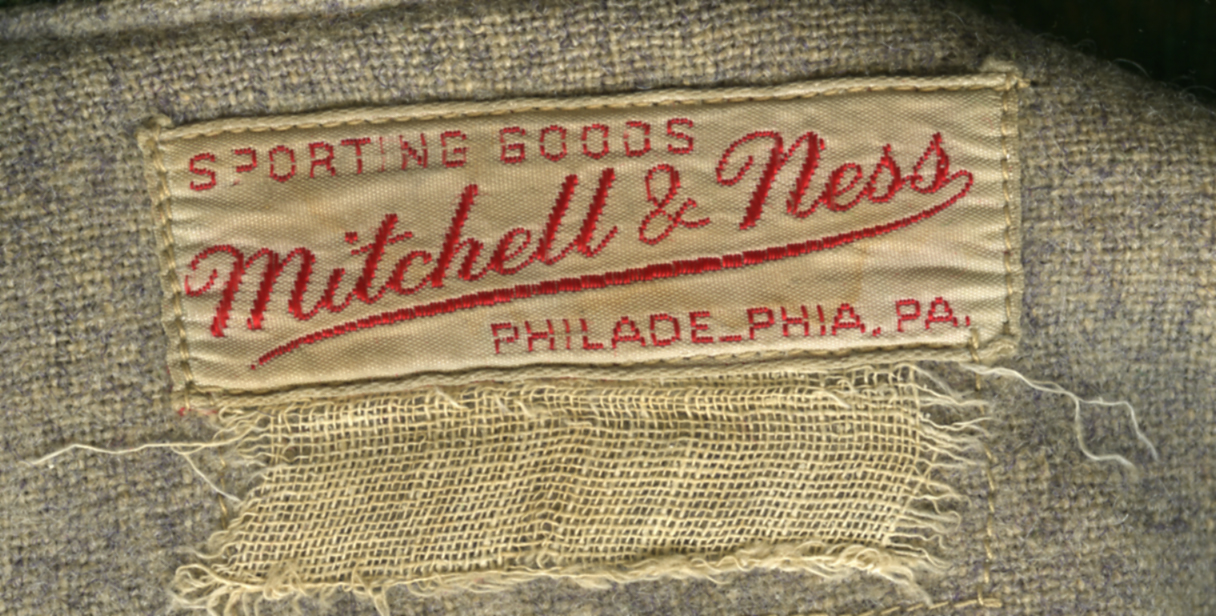 "It came about out of desperation. The business was really struggling," explains Bloom. "The store was in a building where above it was a place called Readmor Books that sold old books and magazines—like, they had Sports Illustratedsfrom way back and old baseball programs. So, Peter would always joke that he would hide out there from his bill collectors, looking at old Sports Illustrated [magazines] and stuff. That related in that he had access to all these pictures of old baseball jerseys."
"People coming into the sporting goods store were really responding to [the vintage jerseys], so he thought, I'm just going to make a couple more of these," Bloom continues. "He had access to the images, he had Maple Manufacturing, he had ways to get them made and they were becoming pretty popular. He was making them one at a time. People would request [specific jerseys] or he would decide, I'm going to try a Mickey Mantle, or whoever he wanted to make. There was no licensing, there was no deal, there was nothing official happening except this little store in Philadelphia was making old baseball jerseys."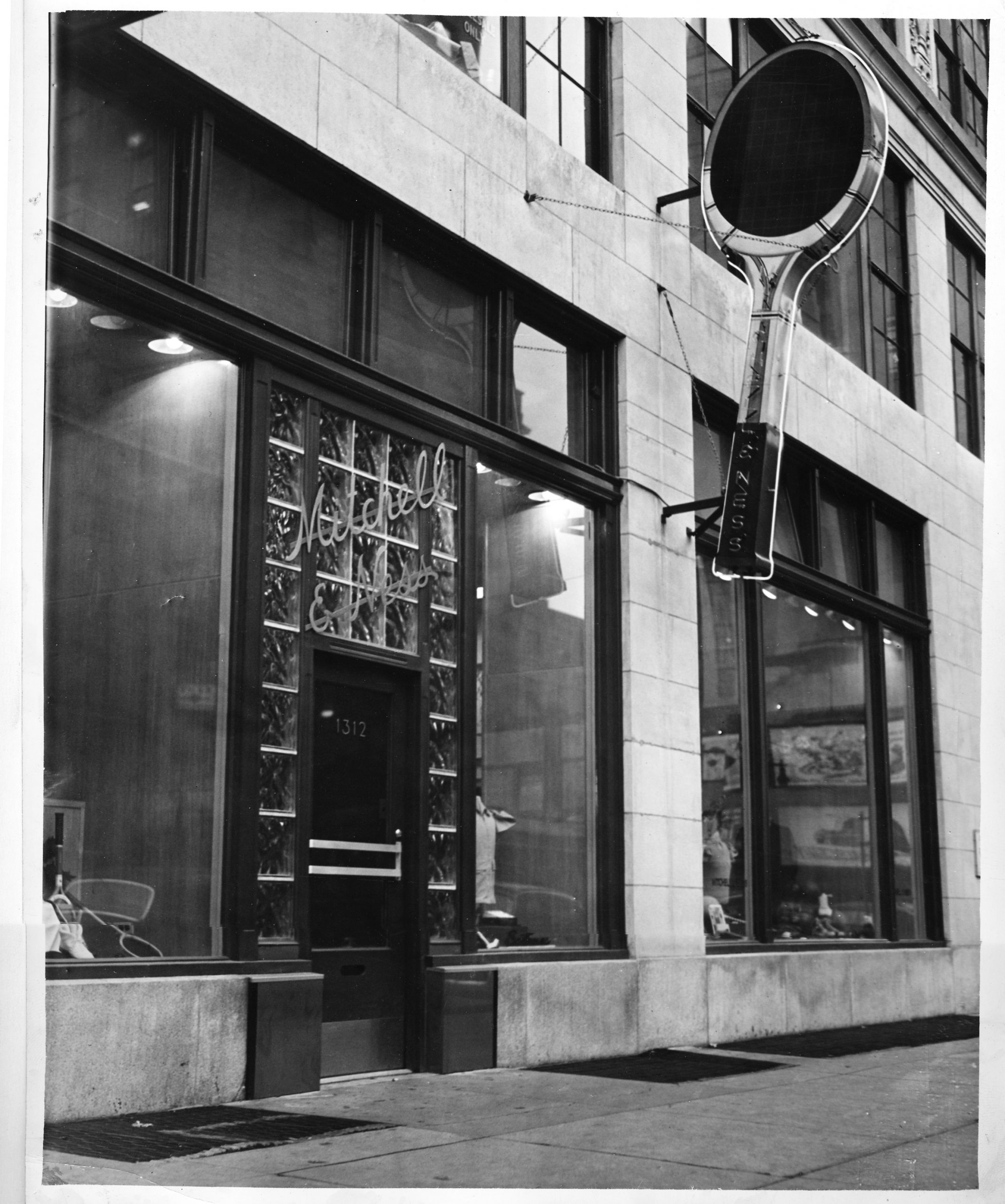 The new endeavor created such a buzz that Sports Illustrated featured Mitchell & Ness in a 1987 article titled "Baseball Flannels are Hot." Shortly after, the MLB reached out to Capolino and the two sides were able to come to a proper licensing agreement, giving Mitchell & Ness the exclusive rights to produce player jerseys. That led to the famous "Cooperstown Collection" and eventually sparked deals with the NBA, NFL and NHL.
Bloom joined Mitchell & Ness in 2001, as the company was in the midst of its craziest boom yet. Three years earlier, in 1998, Big Boi, half of the legendary Atlanta-based rap duo Outkast, wore a retro Nolan Ryan Houston Astros jersey in Goodie Mob's "Black Ice" music video. That moment put Mitchell & Ness on the map outside of the hardcore baseball fans and sports memorabilia collectors. It was also the beginning of a throwback wave that seemed to take over pop culture.
All of a sudden, everyone started buying vintage jerseys. The style, popularized by athletes and music artists, was to wear them extremely oversized—nothing smaller than an XXL.
"It was really [during] that time, in the early 2000s, where every award show, every video that was shot, was like a Mitchell & Ness ad," Bloom recalls. "It was crazy. We couldn't keep up with it."
Jay-Z rocked some now-legendary throwbacks in his videos. Same with Fabolous, Jermaine Dupri, hip-hop duo Clipse, Cam'ron, Beanie Sigel, the list goes on and on. When he hosted the 2002 American Music Awards, Diddy rotated through several different jerseys over the course of the evening. About a month later, the NBA All-Star Game came to the city of Philadelphia, and celebrities kept dropping by Mitchell & Ness for the latest jerseys.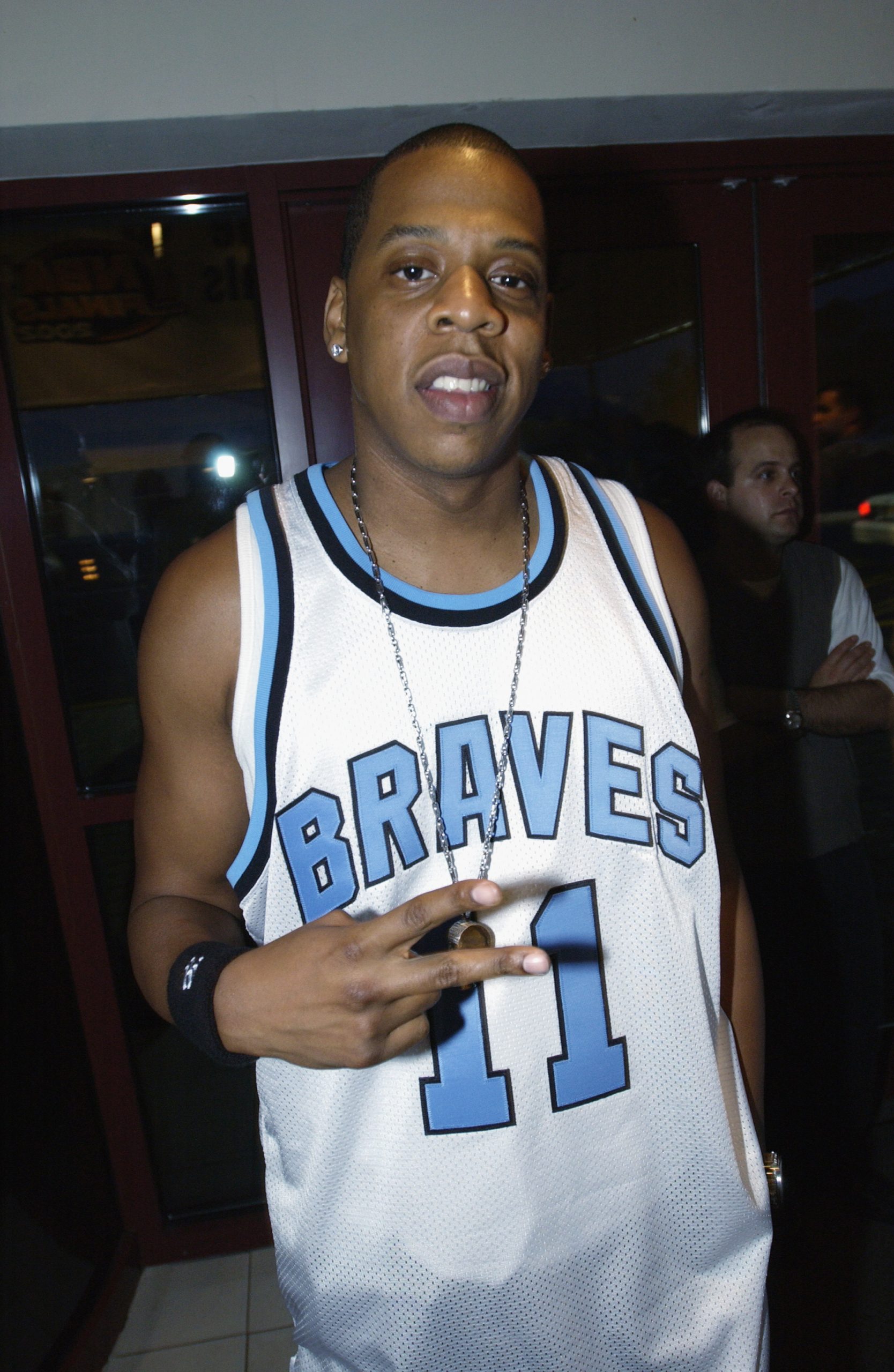 LeBron James actually met his close friend and longtime agent Rich Paul because of the growing fascination with throwbacks spearheaded by Mitchell & Ness in the early 2000s. At the airport in Akron, OH, Paul was wearing a Warren Moon jersey that caught the attention of James, then in high school. As it turned out, Paul was selling jerseys just like that one out of the trunk of his car and was on his way to Atlanta to purchase more. He gave James the name of his connection and their relationship grew and evolved from there.
The era of massive throwbacks would eventually slow down, especially as Jay-Z moved on to the button-up look, but by then, Mitchell & Ness was fully on everybody's radar. The company has branched out tremendously ever since, developing new products like headwear, hoodies, t-shirts and more. Of course, jerseys have remained popular, too, and continue to be at the heart of the company's business.
In over two decades, Bloom has witnessed Mitchell & Ness explode on an international scale. When she was hired, they were so small that employees didn't have specific roles; now as Director of Authentics and Archives, she's in charge of deciding which authentic jerseys the brand is going to make and ensuring that all of them are historically accurate.
Her team plans out a schedule centered around major events, such as Hall of Fame inductions, notable anniversaries, big milestones, new M&N signees and more. Once they've narrowed down a list of throwbacks to produce, the extensive research process begins, which involves browsing the internet and image sites like Getty and AP, cross referencing any findings with old books, magazines, programs and media guides from the company's extensive library, checking with collectors and experts in the space, and reaching out to leagues and respective Halls of Fame for physical samples, if possible. All notes are then passed to the Authentic Product Development Team, a group that creates the actual artwork that gets sent to the factory. Multiple samples are manufactured until Bloom and her colleagues believe they have a product that meets Mitchell & Ness' high standards. Overall, the process takes anywhere from nine months to a year.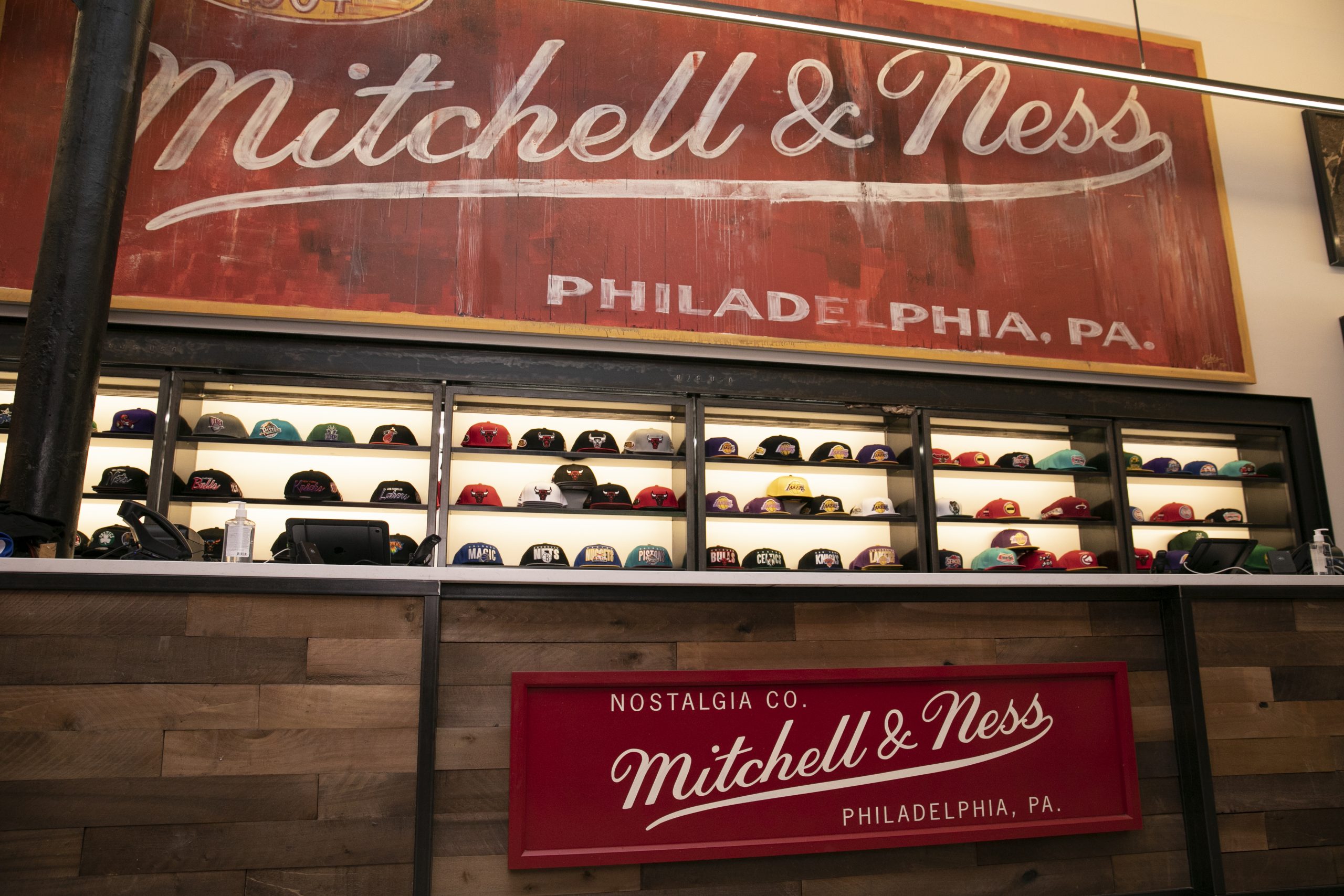 For the NBA, among the all-time bestsellers are the Vince Carter 1998-99 purple Toronto Raptors jersey, with the pinstripes and iconic dinosaur, and everything Michael Jordan and Allen Iverson. The innovative uniforms from the 1990s—think giant logos, wacky designs and bold colors—always resonate with fans. Just as it was in 1985, when Capolino repaired those first baseball jerseys, Mitchell & Ness is all about celebrating the past, evoking a sense of nostalgia and expressing one's deep love for sports.
"It has been one of the most joyous moments of my career to guide Mitchell & Ness from a cultural phenomenon to an international powerhouse," says CEO Kevin Wulff. "In the past five years since our acquisition, we have focused on remaining true to our authentic roots while becoming innovators in the product and storytelling space and the brand is hotter than its ever been."
"As a huge fan myself, I think a lot of what resonates with me is being able to recreate those moments in time that we all, as basketball fans, remember and that mean so much to us," Bloom says. "That's the best part of the job."