NBA trainer Irv Roland has been traveling back and forth from L.A., where he works out some of the top players not a part of the League's restart, and Louisville to participate in peaceful protests for Breonna Taylor.
He was one of 87 people—including Texans wide receiver Kenny Stills and rapper YBN Cordae—who were arrested during a July protest on the front lawn of Attorney General Daniel Cameron's house. Roland spent 18 hours in prison before being released.
Many of the demonstrations in Louisville, which call for the officers responsible for Taylor's death to be arrested, have been spearheaded by an organization called Until Freedom. For the entire month of August, they are posted up in Kentucky to continue the powerful fight.
As part of their mission, Until Freedom is working with Roland to put together a weekend of both activism and community events. Beginning on Saturday, August 15th, there will be backpack giveaways, a food drive serving 2,000 families and basketball clinics run by Roland to be attended by youth from Taylor's church and surrounding neighborhoods.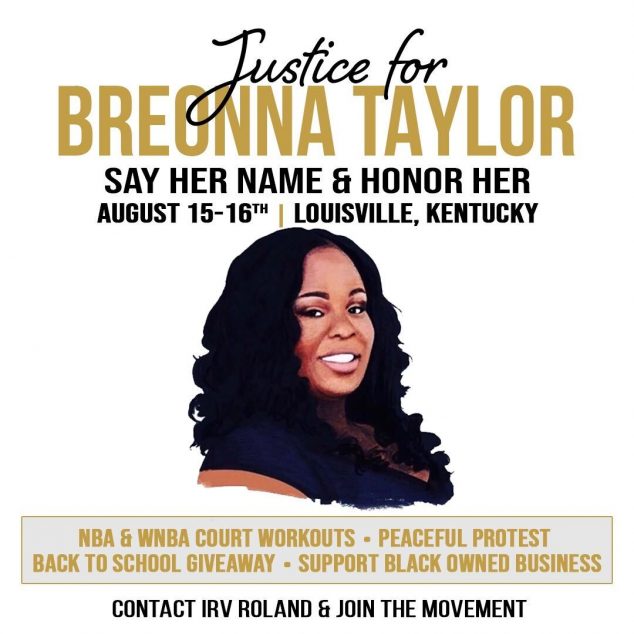 "At the end of the day, we really just want to uplift this community," Roland tells SLAM. "There's been so much going on because there are protests every day. There's so much unrest in the community. For these kids to have to deal with COVID—not being able to have normalcy with schools and stuff like that—on top of all this racial tension, they can't even be kids right now. So what we want to do is bring more awareness to what Until Freedom is doing in the Louisville community, trying to help bring justice to Breonna Taylor's case, and then also bring some positivity to the area because of everything's that's been going on."
Roland is calling on NBA & WNBA players to join the movement as well, amplifying efforts on the ground and helping to put a smile on kids' faces.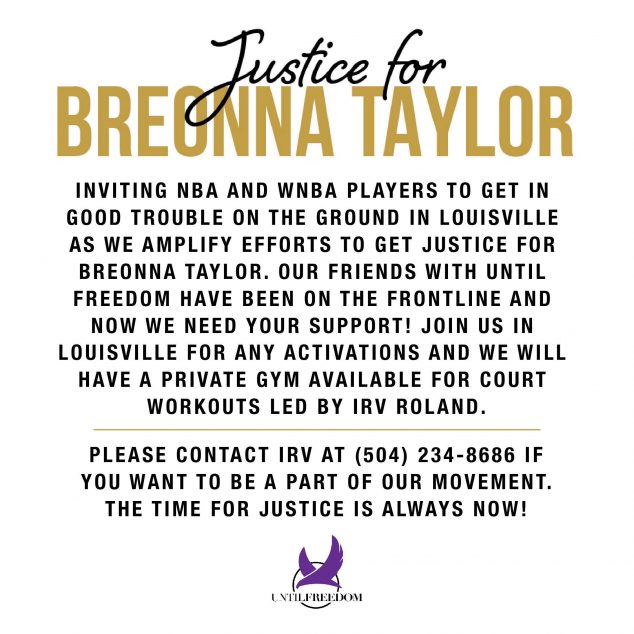 For updates, follow Irv Roland and Until Freedom.
The time for justice is always now.