Isaiah Rashad Talks New Album, 'House is Burning,' and How He's the Tim Duncan of Rap
Isaiah Rashad doesn't miss. On July 30, the self-proclaimed Tim Duncan of rap released his new album, The House Is Burning, to widespread critical acclaim and fan approval. The House Is Burning is Rashad's third official project, following the release of a stellar studio album, The Sun's Tirade, in 2016 and breakout debut EP, Cilvia Demo, in 2014. 
Born and raised in Chattanooga, Tenn., but based in Los Angeles, Calif., Rashad was once heralded as "next up" and "rising star" amongst a TDE superteam of Kendrick Lamar, ScHoolboy Q, Jay Rock and SZA. With The House Is Burning debuting at No. 7 on the Billboard 200 chart as of Aug.8, it's safe to say that 30-year-old Isaiah Rashad (who also goes by Zay) has arrived in fully-fledged superstar mode. 
"In my mind, I'm three-for-three with this shit as a young n****," Rashad tells SLAM. "I'm thinking about being Tim Duncan in 2003 type of shit."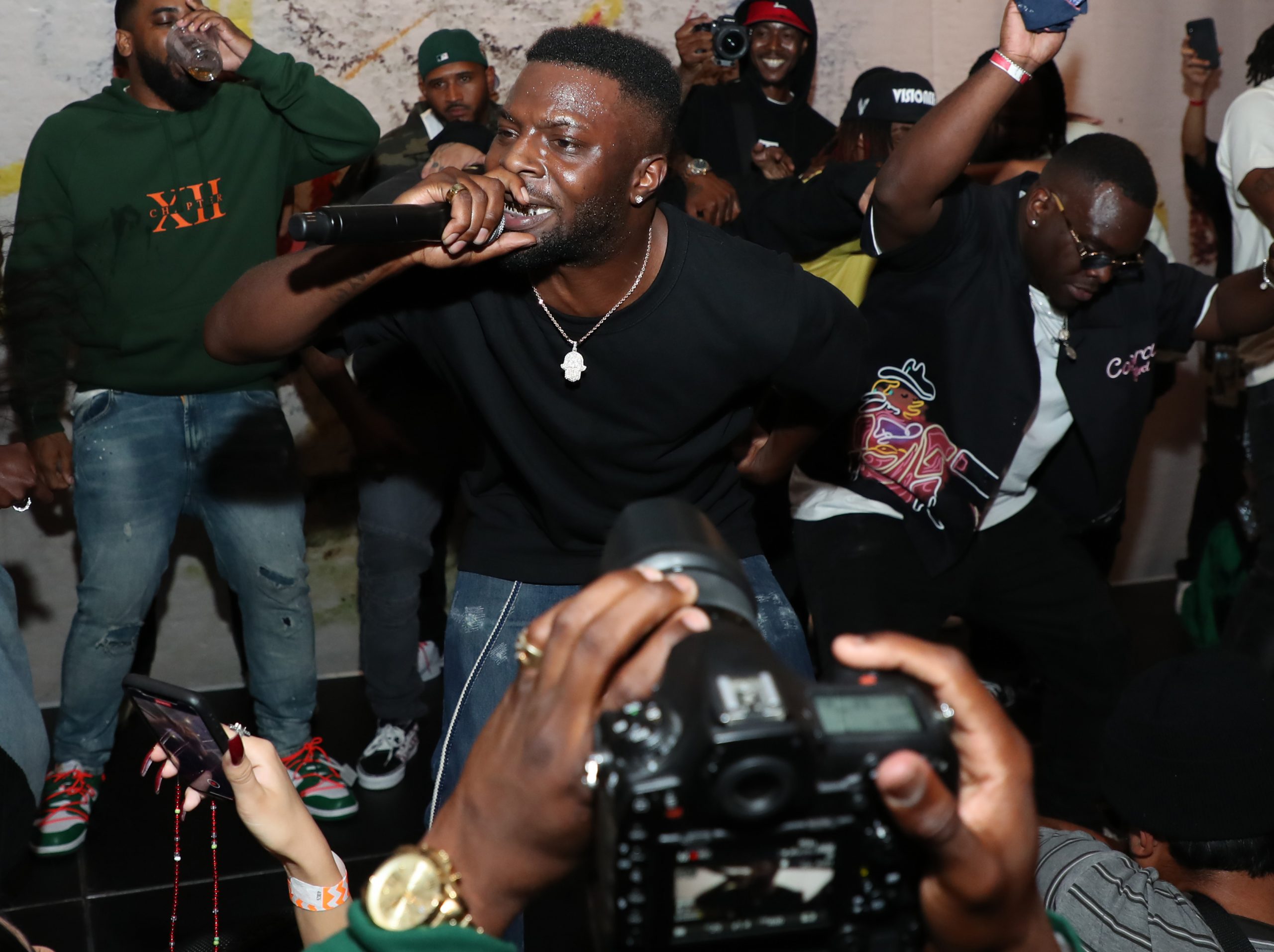 The Spurs comparisons don't stop there. In fact, his father was a huge Spurs fan, so Rashad himself grew up with a deep appreciation for the pass-heavy San Antonio system of the early 2000s. "Being able to be programmed early watching basketball, I kinda appreciated the fundamentals of basketball, and the teamwork aspect," Rashad says. 
There is a parallel between Rashad's love for teamwork and how he approaches his own artistry. "I treat my features like weapons. I'm like, 'who's gonna come in right now, and who can I pass this rock to?' I think I get damn near the best verses anytime somebody gets on my song. Artistically, that shit is like an oop." 
On The House Is Burning, Rashad enlists help from collaborators including Lil Uzi Vert, 6LACK, Duke Deuce and Smino, and calls on labelmates SZA and Jay Rock to round out the 16-track album. "[The songs] are catered to them more than myself," Zay says. "I know I could come up with some crazy shit on my own, but it feels cooler being able to call somebody and be like 'Yo—we did that shit.'"
Apart from being super f**kin' skilled in his own right, one of Rashad's biggest strengths is he knows how and when to rely on other talented people, whether it's a fellow artist, a producer, or a manager.
"There's really good freestylers or battle rappers who have really good fundamentals down, and they be one of those guys who kill your ass at Venice right now—they'll ball out like Kobe at Venice. But if you put them on the fuckin' floor, they don't know how to work in a team system," Zay says. "It's a team thing with you and the beat, and you gotta know who you playin' with, and with the producer and what you can do with that shit."
Rashad taps into a diverse range of emotions in his music—an outcome born from his versatility in the studio, where he puts care and thought into every chord, ad-lib, or car ignition sound effect. The Southern influences on The House Is Burning are well-placed, from the Project Pat and Three 6 Mafia-sampled tracks to the more subtle trademarks like slow pacing and scratches. "I try to modernize something that's not going on right now," Rashad says, citing Aretha Franklin and Lupe Fiasco as other artists he studies and admires.
The album's eclectic sound makes for a polished product.
 "I'm not gonna rap ideally how I want to on every beat, so I gotta adjust to it," Rashad says. "Sometimes I gotta get on a beat and I gotta just play defense the whole time and do countermelodies. Like, I might be known for riding beats, but I can't ride that beat—but I like that mothaf**ka, so I gotta come up with another way to adjust, so at the end, I can know that I conquered that mothaf**ka."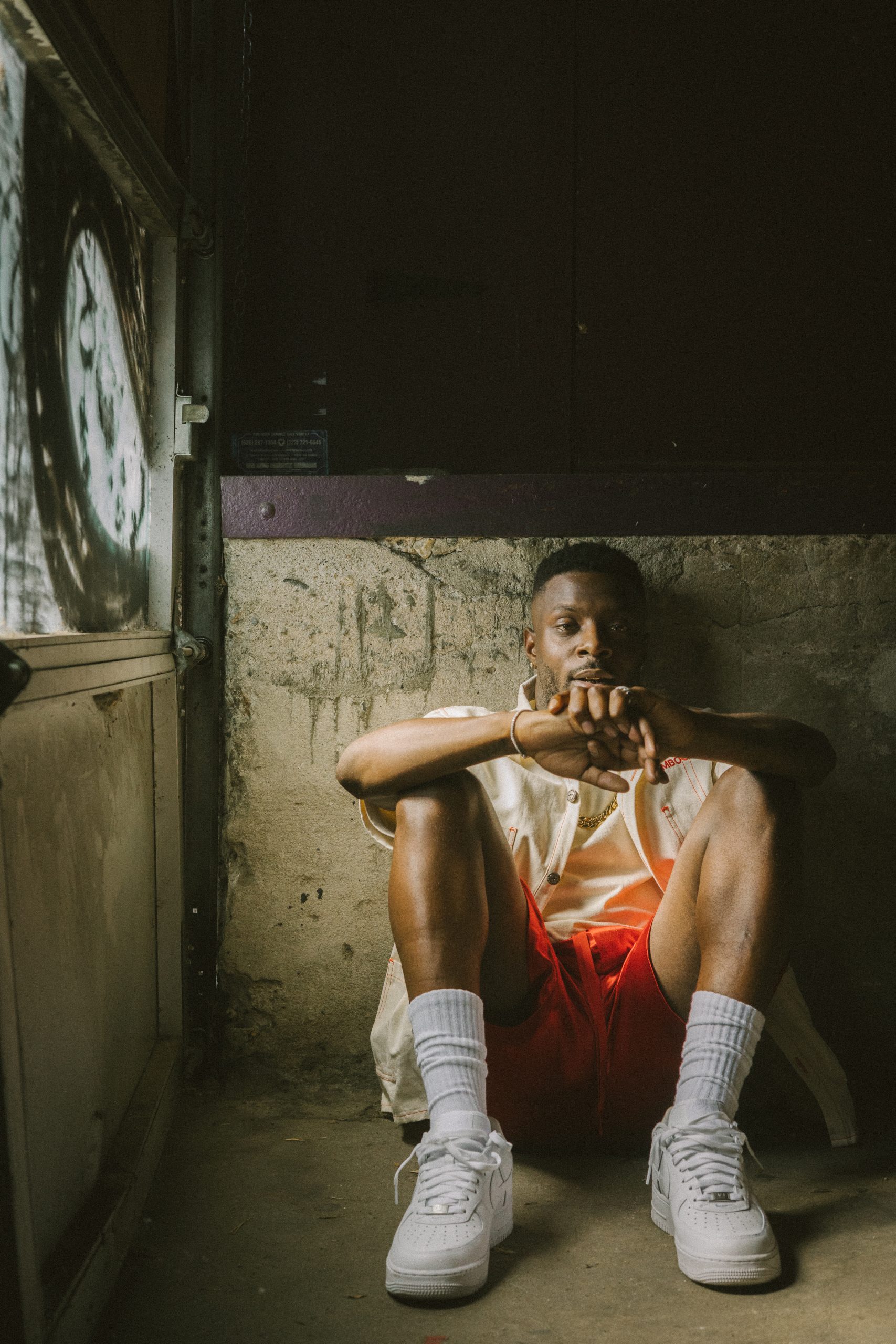 Throughout our 30-minute interview, the conversation always circles back to the NBA. Zay's been rocking with Giannis Antetokounmpo for the past eight years and was happy to see him get a championship with the Bucks. Looking ahead, Rashad thinks the Lakers have a good chance of winning the 'chip next year, citing the addition of Russell Westbrook, Carmelo Anthony, Trevor Ariza and Dwight Howard as evidence that LeBron James can now facilitate even more within the offense, and potentially even go after a DPOY trophy if he so chooses. Rashad ranks LeBron over Michael Jordan as a basketball player, but gave Jordan the nod over 'Bron as a 'pure athlete.' Bottom line, the TDE rapper is a terrific hoops analyst, in addition to his many other talents. 
So, what's next for a rap star coming off three successful projects? After a five-year hiatus between his previous two projects, Zay could potentially supply his fanbase with more consistent music in the near future.
"My ideal schedule would be I drop some shit every year that was just tester music. And to some people, it might be the best project I did, so maybe 10-11 tracks every year. And then every third or fourth year, like the Olympics, is when I summarize what's really going on in my life, and give [the fans] a real piece of work, and not just an exhibition."
If Rashad attacks his future projects with the same work ethic, dedication, and focus as The Big Fundamental, then he's on the right path.
"The way I be winning, some people don't like it…And I'm like, that sounds like the way people talk about Tim Duncan. That sounds like how people talk[ed] about him his whole career. I'm like, I love it. I'm finna get this fuckin' mid-post jump shot on your ass, and I'm finna make it look real, real, real easy. And it's gonna look like I'm not trying at all." 
---
Eli Schwadron is a freelance writer and youth basketball coach based in Washington, DC. You can follow him @eschwad on Twitter and Instagram.
Photos via Vince Nolan and Getty Images.