EDITOR'S NOTE: This feature was written and shot weeks before the COVID-19 pandemic led to the suspension of the NBA season.
GRAB YOUR COPY OF SLAM 227 FEATURING JA MORANT
—
It's a rainy Monday in Memphis, and for once, the NBA is at rest. One evening earlier, the All-Star Game finished with such a flourish that it actually made the players sweat, and now everyone is enjoying a few days off before things kick in for the stretch run.
Well, not everyone. Right around lunchtime, Ja Morant shows up in his teal throwback uniform, in the practice gym of the team that wasn't supposed to be able to draft him, where he's been the season's best rookie in a league where he wasn't even on the radar two years ago.
Here in the 901, hope abounds. A team that within the last year traded the two most decorated players in franchise history has managed to hit the reset button with the quickness, in large part thanks to the sparkling play of Morant.
Yet, even as 12 straightens his headband and glares into the camera, he is clear about his priorities with the Grizzlies fighting for the final Western Conference playoff spot: "I'm not here for the fame or none of that. I don't want it at all, honestly. I'm here to handle business."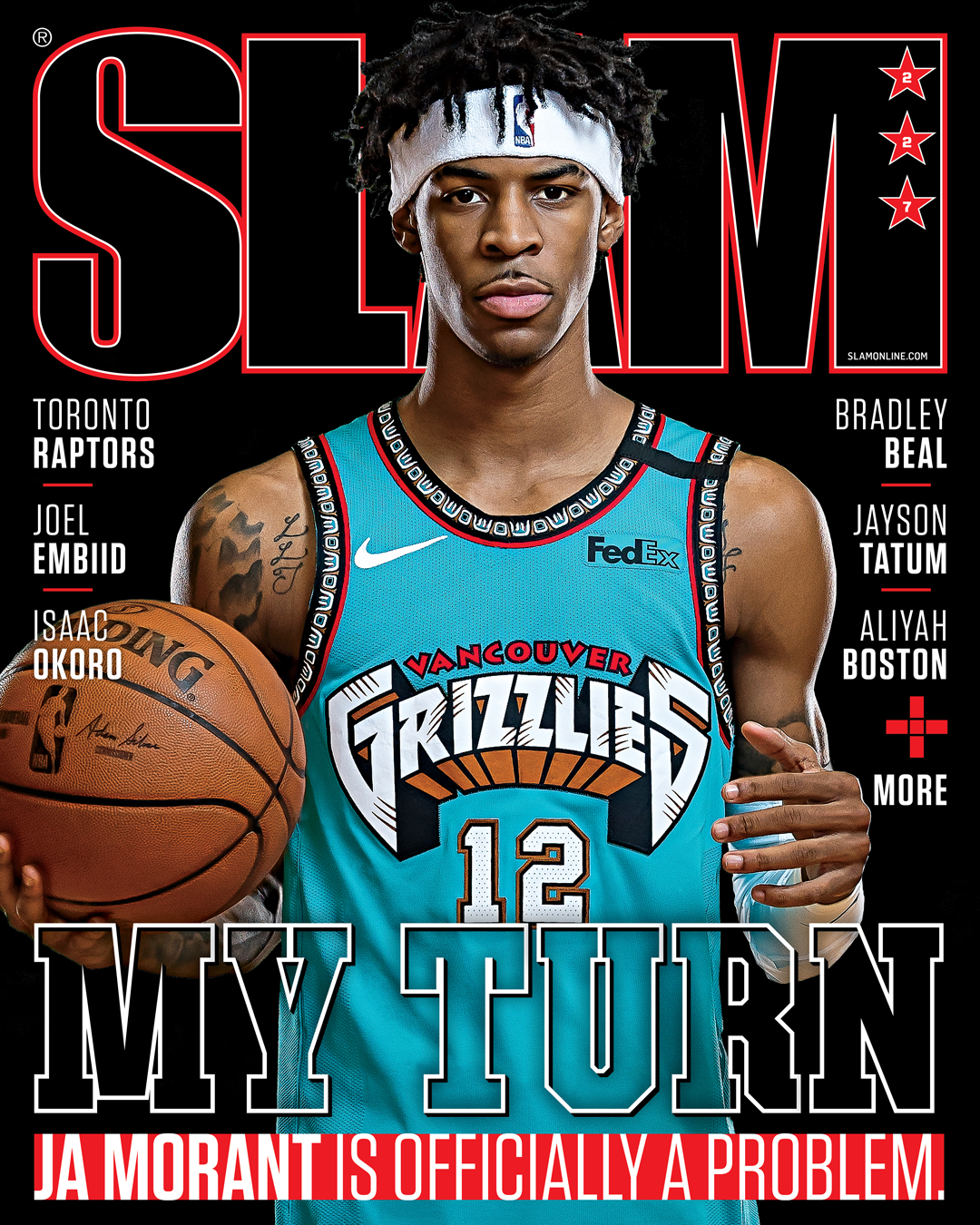 It wasn't supposed to happen this way. Because the truth is, the Memphis Grizzlies were in the most precarious of places. We had, by almost any NBA standard, a really good run—pairing Mike Conley with Marc Gasol, then fitting in guys like Zach Randolph and Tony Allen. We reached the postseason seven years in a row, including a trip to the Western Conference Finals in 2013, before things started to fizzle out in 2017.
And to be clear, I am allowed to use the royal "we" when talking about the Grizzlies. I spent over a decade of my life sitting at a desk in the SLAM Dome, mixing and matching words, trying my best to describe the audacity of hoop. Three years ago, the Grizzlies hired me to make cool stuff for our own content arm (Grind City Media), as well as run Grizz Gaming, our team in the NBA2K League. So we flew South for good.
I arrived in Memphis just as the Grit and Grind era was grinding out. Z-Bo and TA got big paydays elsewhere, and even with the arrival of Jaren Jackson Jr, it was increasingly clear that the ground-bound Grizzlies were going to have to find a different way forward in an NBA defined by pace and space.
Everything changed on May 28, 2019, thanks to the NBA Draft Lottery. There were seven teams with a better chance of winning the lotto than the Grizzlies, and if we fell outside the top six, the Grizz wouldn't even get a pick.
Then Mark Tatum started cracking open envelopes and…we didn't see the Grizzlies logo. Finally, the show went to a commercial break and just three teams remained: New Orleans, New York and… Memphis! I made my wife and son freeze in place until the commercial break passed, lest we screw up whatever ridiculous luck was happening at that moment.
As it turned out, the Pelicans won the Zion derby, which is fine.
Because we got Ja.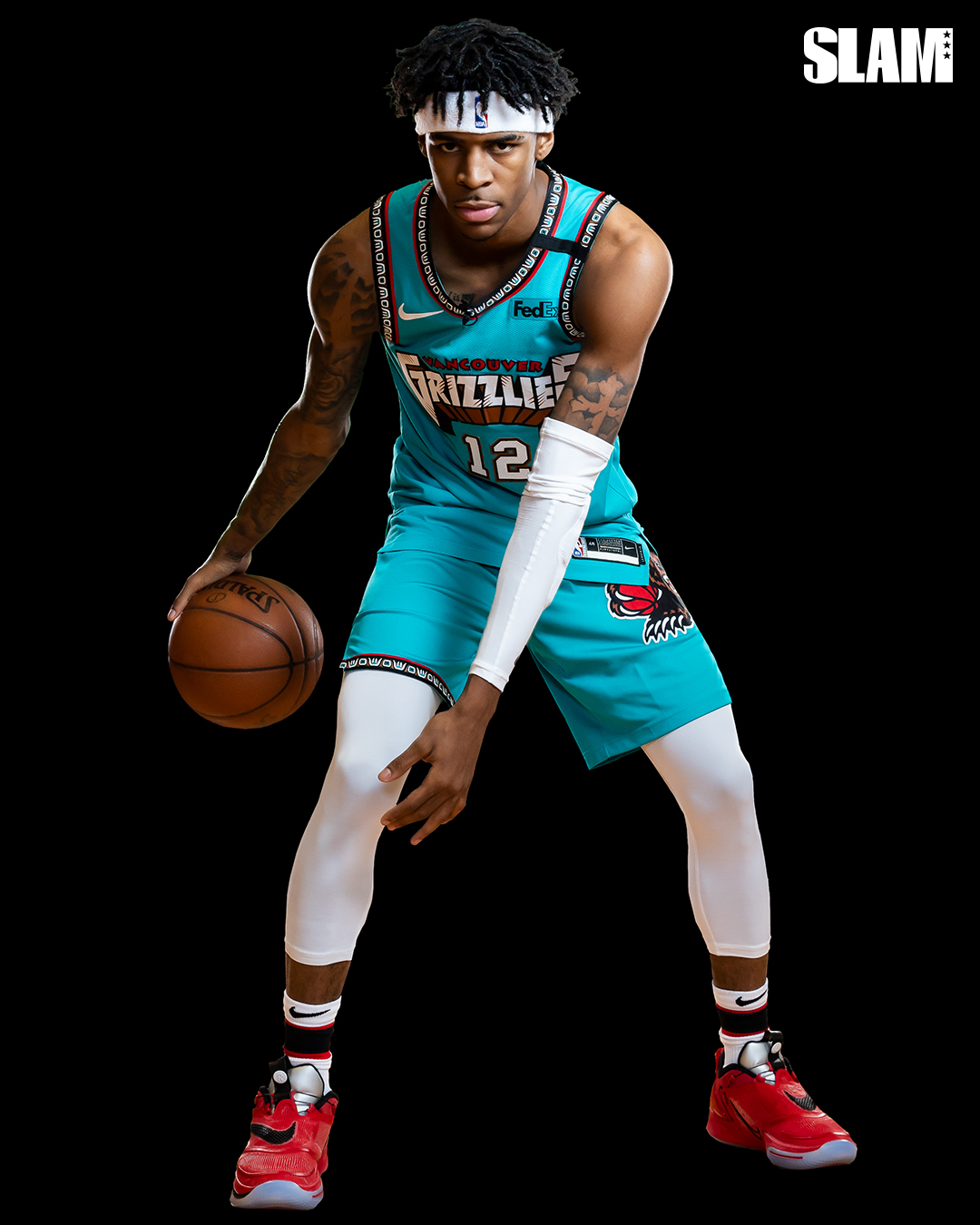 Penny Hardaway once noted that Memphis wants all the smoke, and that's because way down deep, Memphis just wants the chance to prove itself, to show that this city is as great as we all know it is. Sure, it's smaller than some NBA cities, but we got soul. Memphis has glorious sunsets and a mighty river and music and the world's best barbecue and, more than anything else, as long as you put in the work, Memphis will give you the chance to be great.
"One thing you can't do with Grizzlies fans, you can't cheat them with your work ethic," says "The Grindfather" himself, Tony Allen. "They have a bar that they live up to. Playing hard can cover up for some of your mistakes or some of your flaws [and] it's OK as long as you're giving 110 percent."
Memphis was the perfect place for Ja Morant, a player who put in unseen work on his backyard cement court to go from an overlooked prep prospect to the No. 2 pick in the draft. Plus, Ja is a Southern kid, born in Georgia, raised in South Carolina, college in Kentucky. And now he's brought the show to Tennessee. It almost feels like some sort of bigger design is at work.
"I feel like God has a plan for everybody," says Ja. "You can't put a time on it. It's his timing. I feel like everything that's been happening to me and the positions that I've been put in is because of my hard work and what God blessed me with, the talents He blessed me with, and just him. So, I'm thankful for everything and I'm just going to keep pushing."
Ja was different from the jump. For the Grizzlies' first official public outing with him, the team held an open practice at a local high school. When Ja was announced to the crowd, he stopped and broke into a perfect Milly Rock. Then the games started, and immediately we saw it all: Ja can score, push the tempo and make perfect reads on breaks and in the halfcourt. But what makes him so much fun are all the moves he sprinkles in throughout every game. They are pure jazz, equal parts improvisation and imagination.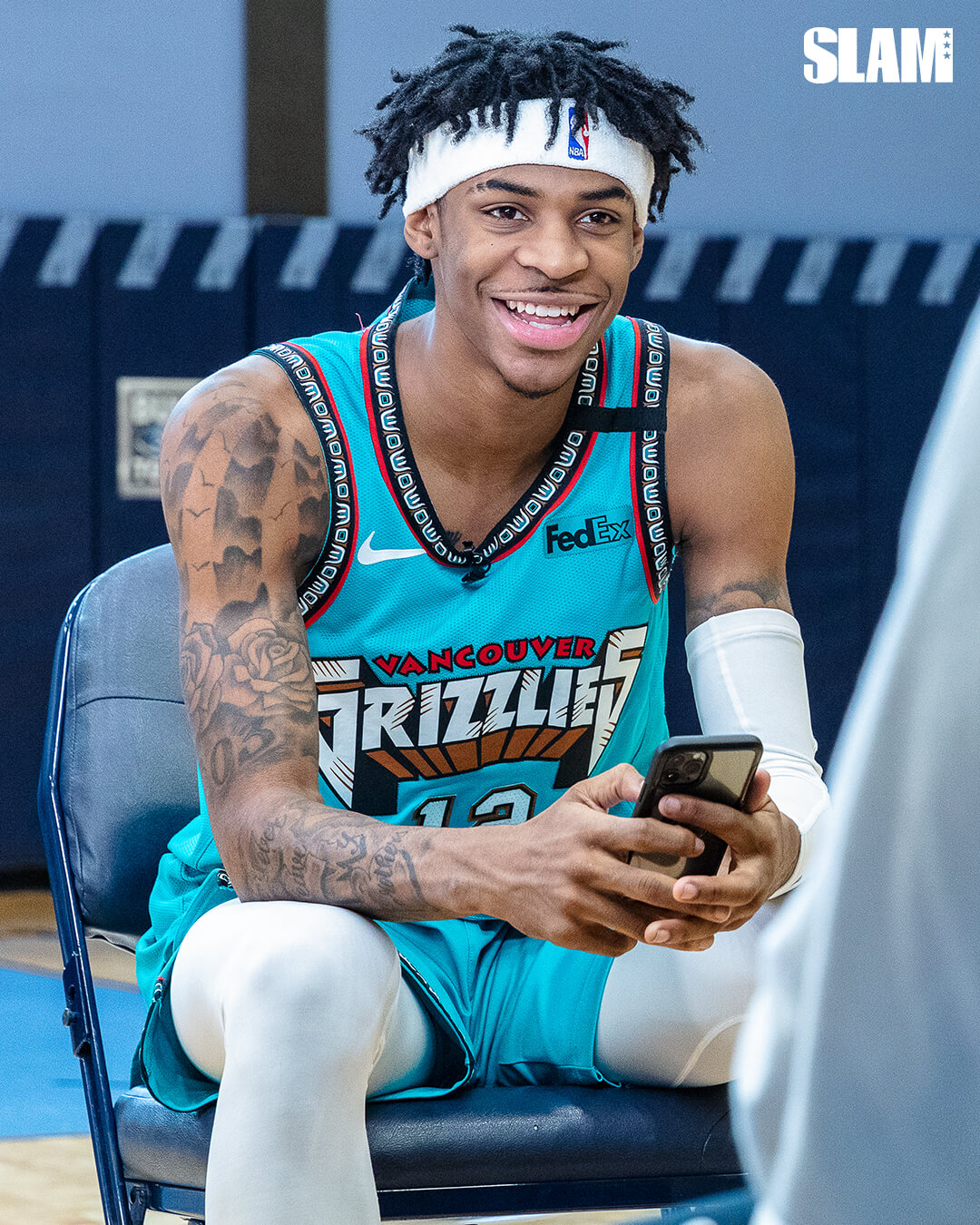 We all have our favorite moments. Like that time against Utah, when he Eurostepped around a defender while simultaneously moving the ball behind his back, finishing with a scoop layup off the glass. Later in that same game, Ja caught an alley-oop and dunked on his own teammate, Jaren Jackson Jr. A few weeks later, Ja dunked on a different teammate, Brandon Clarke.
Almost every night when I come home late from our games, my son rolls over in bed and asks, "Did Ja do any tricks tonight?" And the answer is always, "Yes." Ja has a well that never seems to run dry: ball fakes, cut dribbles, pass fakes, spin moves, around-the-back dribbles, which is ironic considering Ja's father, Tee, wouldn't let him watch basketball trick videos as a kid. "I never watched them for a reason," Ja recalls. "Like, I don't need to add that stuff in my game. I just start with my fundamentals and it will carry me a long way. People think that we did crazy workouts and stuff, but it was mainly just learning the basics and then once I learned the basics, it allowed me to just keep going, dribbling and stuff got easier, and it just made me a good player."
But you can't spell fundamentals without fun, and every impact play seems to come with some sort of Ja embellishment: the "too little" celebration; the "rock the baby" motion when he scores on someone smaller; how he glares at the ball after a hard dunk or the wide-eyed stares at his hand as if even Ja can't believe what it just did. When he broke out a headband a few weeks ago, Ja asked to be introduced as "Headband 12." After assists, Ja holds his hands up to his eyes to mimic a pair of goggles. Now everyone on the court and bench joins him. ("It was supposed to be binoculars, but everyone started saying goggles, so that's what I'm going with," he says.)
"My pops always told me to have fun whenever I am on the floor," Ja explains. "If I'm not having fun, I'm probably not playing my game. So, each and every night I step on that court, I just try to have fun, bring some excitement to the table, and I'm just trying to help my team win."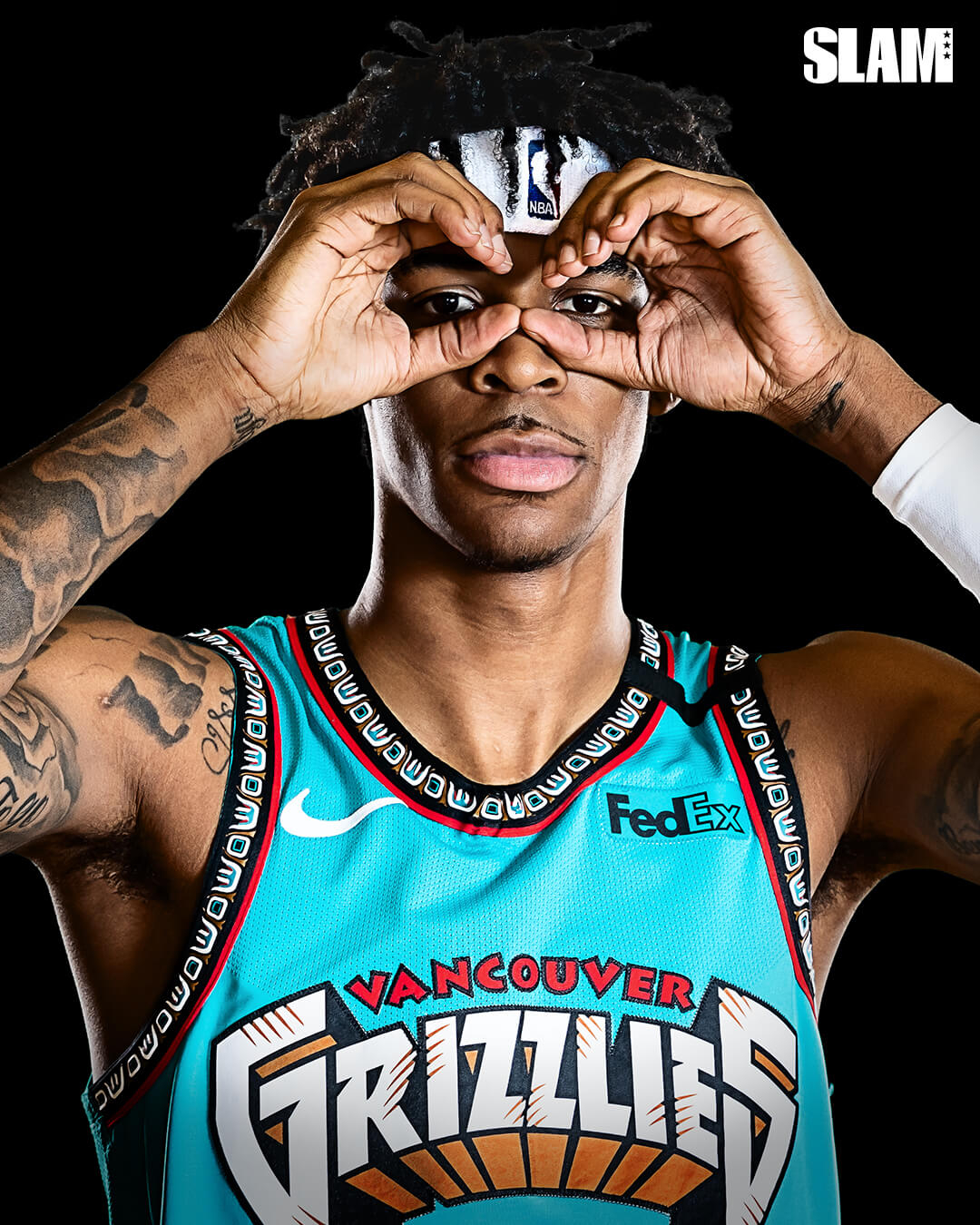 The Grizzlies started this season with six wins in their first 22 games, and it certainly seemed like 2019-20 was going to be more about development than results. But things changed, and the new year kicked off with seven straight wins. Heading into the All-Star break, the Grizz had won 15 of 19. New coach Taylor Jenkins was named Western Conference coach of the month in January, as the Grizz found their hustle and flow.
"It was all about growing together and jelling as one team," explains Ja. "I just felt like we went from a group of individuals at the beginning of the season to one team, and we just go out with the same mindset and just play basketball."
Meanwhile, Ja remains the straw that stirs the drink. From day one, it wasn't the scoring that was so impressive to me—it was the vision. Ja genuinely seems to enjoy piling up assists as much as he does getting buckets. Whether it's dotting guys in the corners, throwing no-looks to rim-running bigs, slinging passes along the baselines or threading the needle in halfcourt sets, Morant has assisted on 30 percent of his teammates' baskets.
Along the way, he has won the Rookie of the Month award three months in a row. Does he deserve to be the Rookie of the Year?
"We'll find out," he answers.
—
For the first time in a long time, maybe ever, Ja Morant is no longer underrated. As a high school player, he made some noise, but still ended up at a mid-major.
After two years of dominating against college competition—Ja was the first player in the history of college basketball to average at least 20 points and 10 assists per game—the excuse was Ja was playing subpar competition.
Now there's no excuse. Now Ja is in the NBA, playing basketball night after night against the best players in the world, and he's not only shown that he belongs, he's shown that he's one of the best. Or, as he told a random person on Twitter who said Stephen Curry and Klay Thompson were killers: "didn't say they wasn't killers. didn't say I wasn't a fan of their game either…but I'm a killer, too."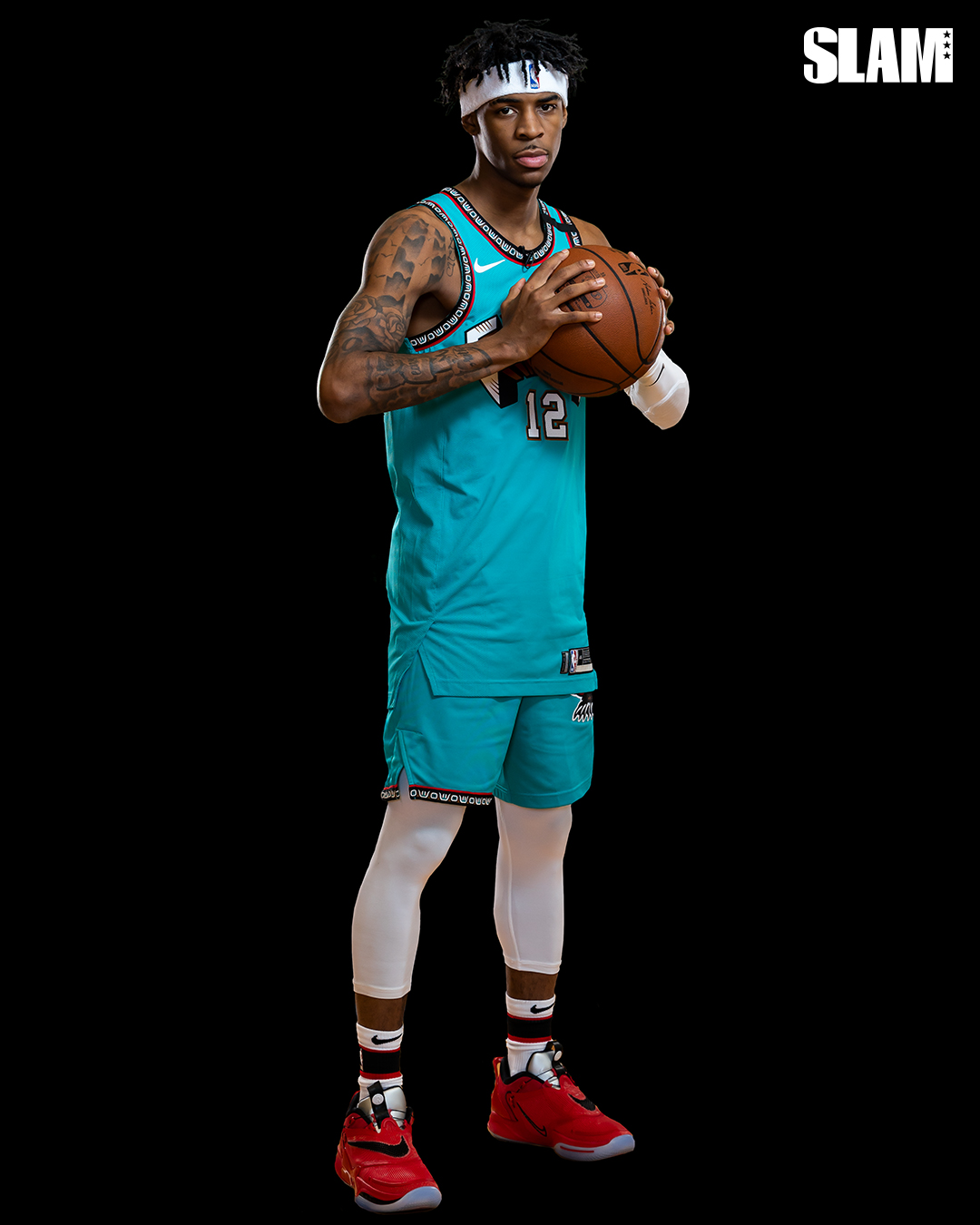 "I always had that mindset," Ja says. "I feel like there's no reason to fear anybody. They put their shoes and stuff on the same way you do."
Ja wants that smoke, too. The next gen in Memphis is just getting started.
"We just can't get satisfied now," Morant says. "We still have a half a season to go. Still got places we can get better in. We're just going to stay locked in and continue to do what we do. Go out and compete each and every night, continue to play together and just try to get better in places that we know we need to get better in to help us come out with more wins."
—
GRAB YOUR COPY OF SLAM 227 FEATURING JA MORANT
Follow Lang Whitaker on Twitter @langwhitaker.
Portraits by Pier Nicola D'Amico.