Houston Rockets rookie Jae'Sean Tate can hoop with anyone.
Undrafted in 2018, with pit stops in Belgium and Australia the last two seasons, the 6-4, 230-pound, 25-year-old lefty brought his relentless nature on the court to the league and has started since day one for the rebuilding Rockets.
Without a clearly defined position, questions from those who aren't hip to his game seem to linger. The same questions all 30 GM's had in the 2018 draft.
"There's always been question marks around my size, if I can shoot well enough, or what position I am," Tate said. "They judge a book by its cover until I actually start playing."
Since coming into the NBA, he's put smaller defenders in the torture chamber on the blocks, taken bigger defenders out to the perimeter, and guarded all five positions on defense.
Averaging 11.3 points per game, 5.5 boards, 2.5 assists and a tad over a steal, Tate has proven to have All-Defensive 1st Team potential down the road. JT should also be a lock for 1st Team All-Rookie – not bad for a dude without prototypical measurables.
"Up to the trade deadline, and still now, I approached every day like I need to fight to stay," he said. "The mindset never changes. I just control what I can, and do what got me here."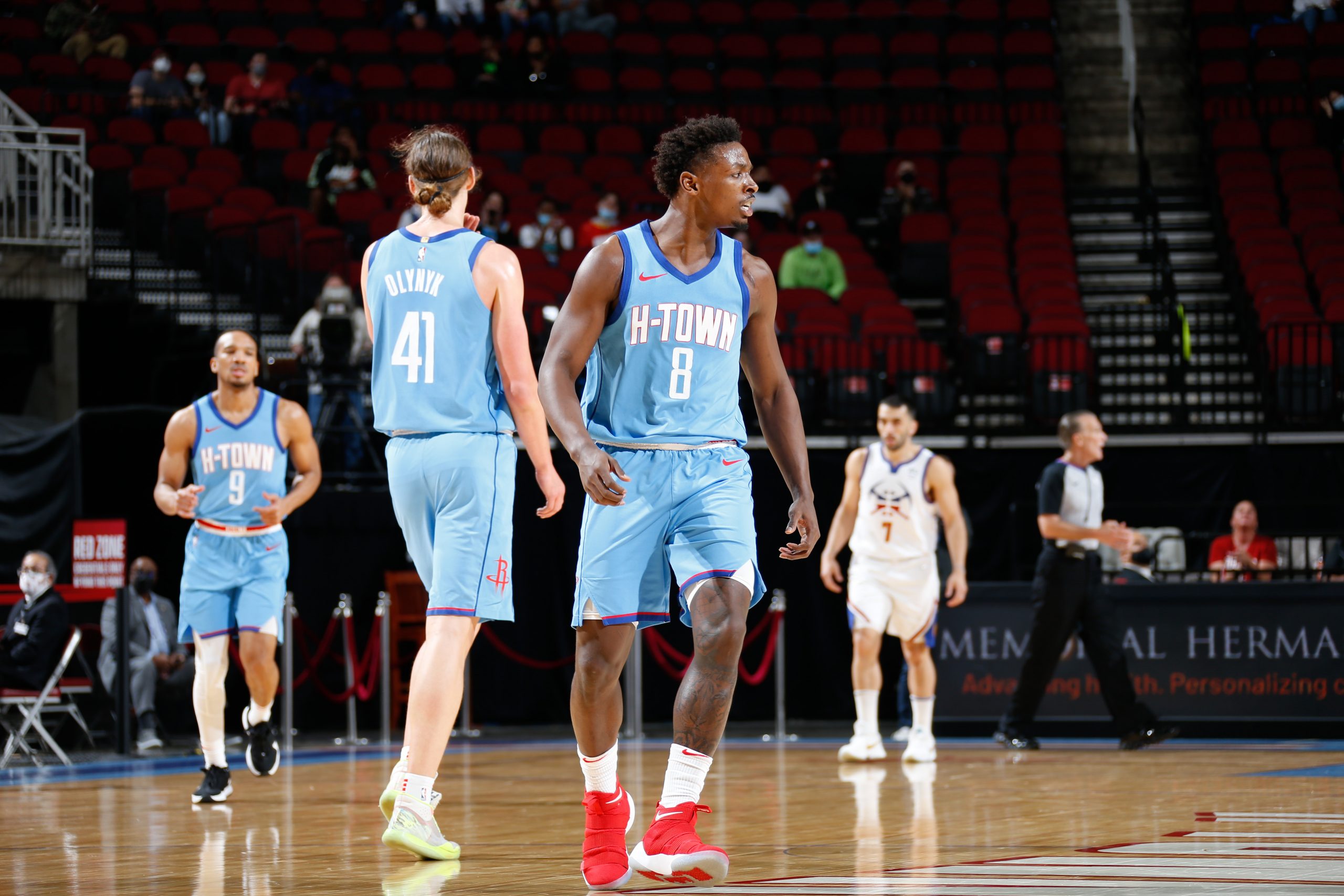 SLAM first wrote about Tate when he was 16, playing with the same nasty disposition coupled with a smooth feel for the game. Following a four-year career at Ohio State, he got a crack at the league the ensuing summer as part of the Milwaukee Bucks' Summer League Team. Unfortunately for Tate, his chance to earn a training camp invite was over before it began.
In a practice leading up to the Summer League, Tate was injured going up for a rebound.
The Basketball Gods were working their magic because some of those same Summer League teammates (Christian Wood, Sterling Brown, and D.J. Wilson) were part of the Rockets squad this year.
"Sterling was actually the one who broke my finger," Tate said. "He got some big ol' hands. I always give him mess for that. It's crazy how it's come full circle and we're all here."
Houston General Manager Rafael Stone is tasked with rebuilding the Rockets back into a perennial playoff team, and all four former Bucks Summer League players showed glimpses this season that they may be around for the long haul. Tate seems like a no-brainer to be in that mix.
Rockets coach Stephen Silas used Tate all over the court on both ends, which is a luxury few coaches have in the league. He found himself matched up with just about every superstar the league has to offer and even put potential league MVP Nikola Jokic into the hoop during the preseason.
"I'm just a competitor," said Tate, who posted a season-high 25 points in a late March game against the Atlanta Hawks. "I take things very personal. I take my matchups very personal and trying to win games very personal. Like I've been saying since high school, I'm trying to prove myself right and ultimately that proves the non-believers wrong. I feel comfortable with being that underdog or people telling me it can't happen. It just makes me more competitive."
Any fan of the game who watched Tate throughout his career at Ohio State was well aware of what he brings to the court. 'Energy guy' is somewhat of a backhanded of a label for a hooper because it implies they may not have as much skill as others. Make no mistake, Tate is skilled with the rock in his hands both with handle and passing ability to complement his prowess scoring around the rim. His three-point shooting remains the biggest area for improvement, as he shot 30% from downtown this season. His competitiveness will definitely inspire him to be better next year in that regard.
Every time he steps on the court, he seizes the opportunity to announce his presence. It's the same way his professional career started in Belgium.
"I was getting antsy because it was late in the process," said Tate of the time period after he broke his finger during August and September. "I had an offer in Israel's second division, and I thought I'd have to take that because I didn't have many other offers. Belgium came out of the blue. I went to go see the Jay Z and Beyonce concert in Buffalo, and they called me that I could come out for a try out but I'd have to leave that weekend. I didn't get to say goodbye to anyone, I just had to go with what I had."
With barely two weeks to practice, and no belongings, he joined Antwerp in hopes of getting them in that league's Champion's Cup for the first time.
"I played my butt off," Tate said. "I averaged 19 and 9 or something like that in the qualifying rounds, so they kept me. We won the Cup and got to host the Final Four."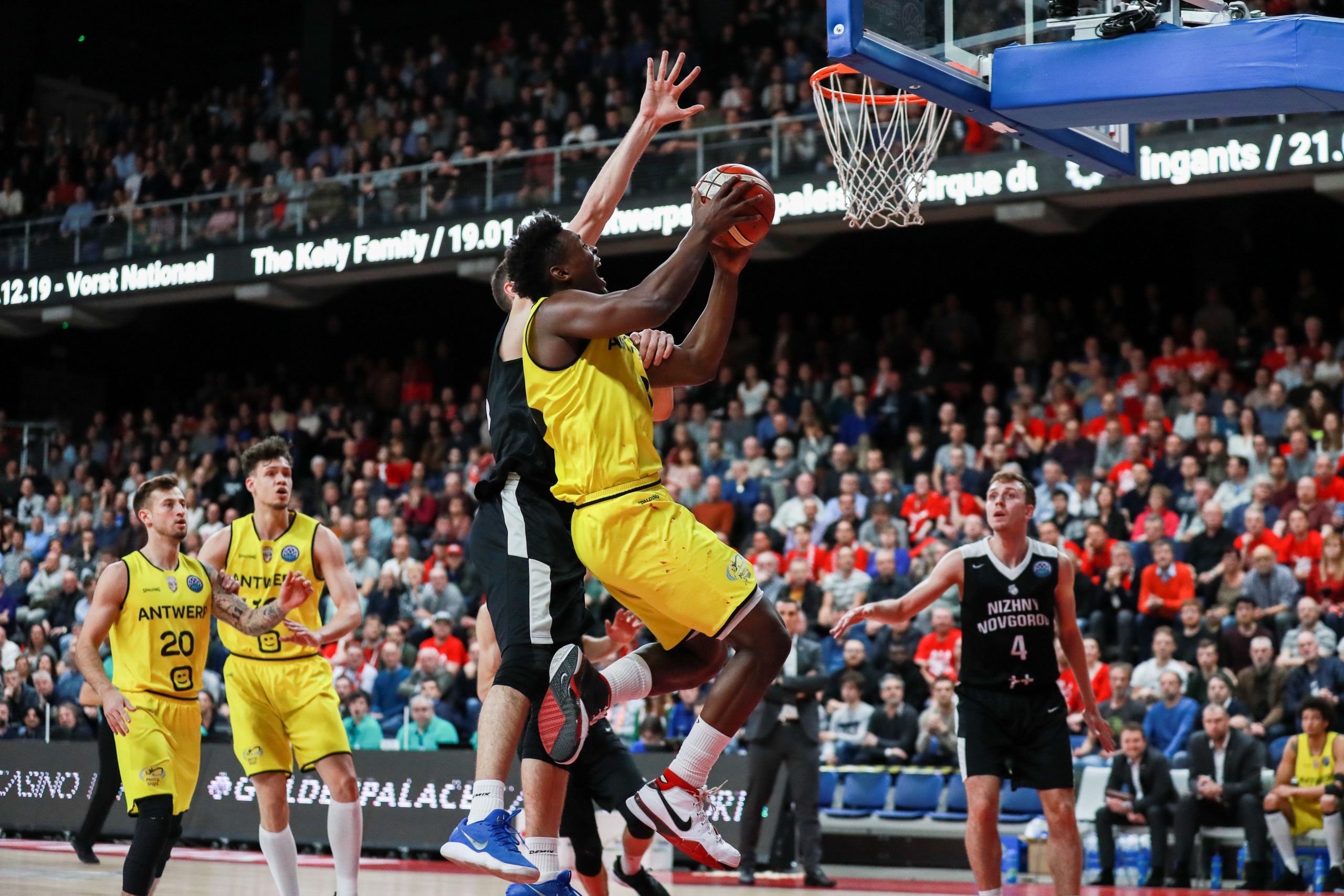 After endearing himself to the fans there, he became a fan favorite as part of the NBL's Sydney Kings the following season for the same reasons Rockets fans fell in love with Tate as soon as they got to see what he brings to a team.
With the Covid pandemic restricting fans in the arena, it seems like fans will be allowed back into arenas during the 2021-22 season. Tate can't wait.
"I think that's a really important piece of the game that's been missing," Tate said. "There's no way to simulate an atmosphere of fans in an arena. It's kind of weird because it's become more normal to not have fans. Even when there are a couple people in the crowd it really does make a big difference. I'm looking forward to when we can get back to regular basketball where fans can be a part of it. They have a huge impact on games and feeding teams energy."
Be on notice, Tate will be bringing the noise for many years to come and be a primary reason the Toyota Center is rocking again.