It's been a nomadic existence for Jonathan Kuminga since he came to the United States from his native Congo five years ago. Three high schools in three states in three years, then, after reclassifying from the 2021 high school class to 2020, a pandemic-shortened season in the NBA G League. When we spoke to him in June, the night before the 2021 draft lottery, he was in Miami, where he's been preparing for his future, waiting to find out where he'll land next.
Wherever it is, he'll be ready.
"To be real, the city don't matter," Kuminga says. "I just want the best coach, the best team, the best teammates that are going to help me grow and allow me to play. That's where I want to land."
It makes sense that a player who's moved around as much as Kuminga has doesn't mind the uncertainty around his next destination. A willingness to relocate in search of better competition is a big reason why he entered the summer as a consensus top-five pick in every reputable mock draft. He's just 18, but he's already shown a dedication to improving his game that, combined with his raw talent, have made him a coveted prospect. His ceiling is sky high and he has the confidence to match.
"I know for sure there's nobody better than me in this draft class," he says.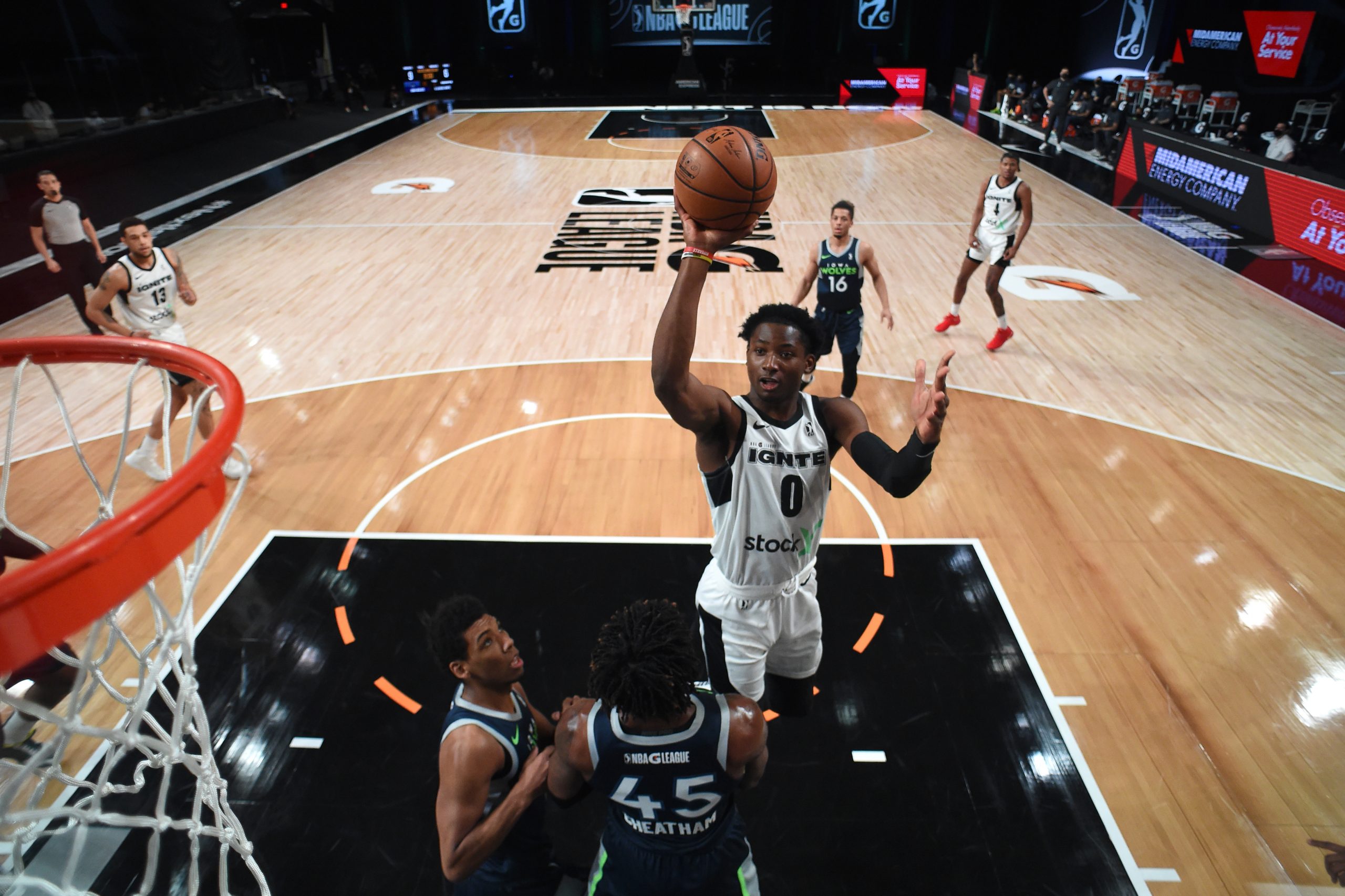 Looking back on his junior season, Kuminga says, "I worked hard in high school to the point where there really wasn't nothing left for me to prove. That's why I ended up going to the G League. I wanted to be a professional, learn the professional game. It was a pretty easy decision."
He started that journey last summer, signing with the new developmental squad G League Ignite alongside fellow 2021 lottery lock Jalen Green. The impact of COVID-19 meant the squad didn't actually play a game that counted until February, but Kuminga showed no rust and no fear. The 6-6, 210-pounder scored 19 points in a team-high 33 minutes to lead Ignite to a debut 109-104 win over the Santa Cruz Warriors. "I was ready right away," he says. "My first game, of all the young guys, I felt like I was as ready as anybody."
He largely maintained that level, averaging 15.8 points and 7.2 boards—both second on the team—in a team-high 32.8 minutes per. He knows not all his numbers are where he wants them—efficiency is an issue, as his shooting percentages, particularly behind the arc and from the line, all show plenty of room to improve—but as an athlete, competitor and finisher, he confirmed his elite potential. "I feel like I'm more mature, like I grew a lot, got a lot smarter, like I know what I'm capable of doing and what I'm not," he says. "I think I showed that I'm capable of playing at the highest level."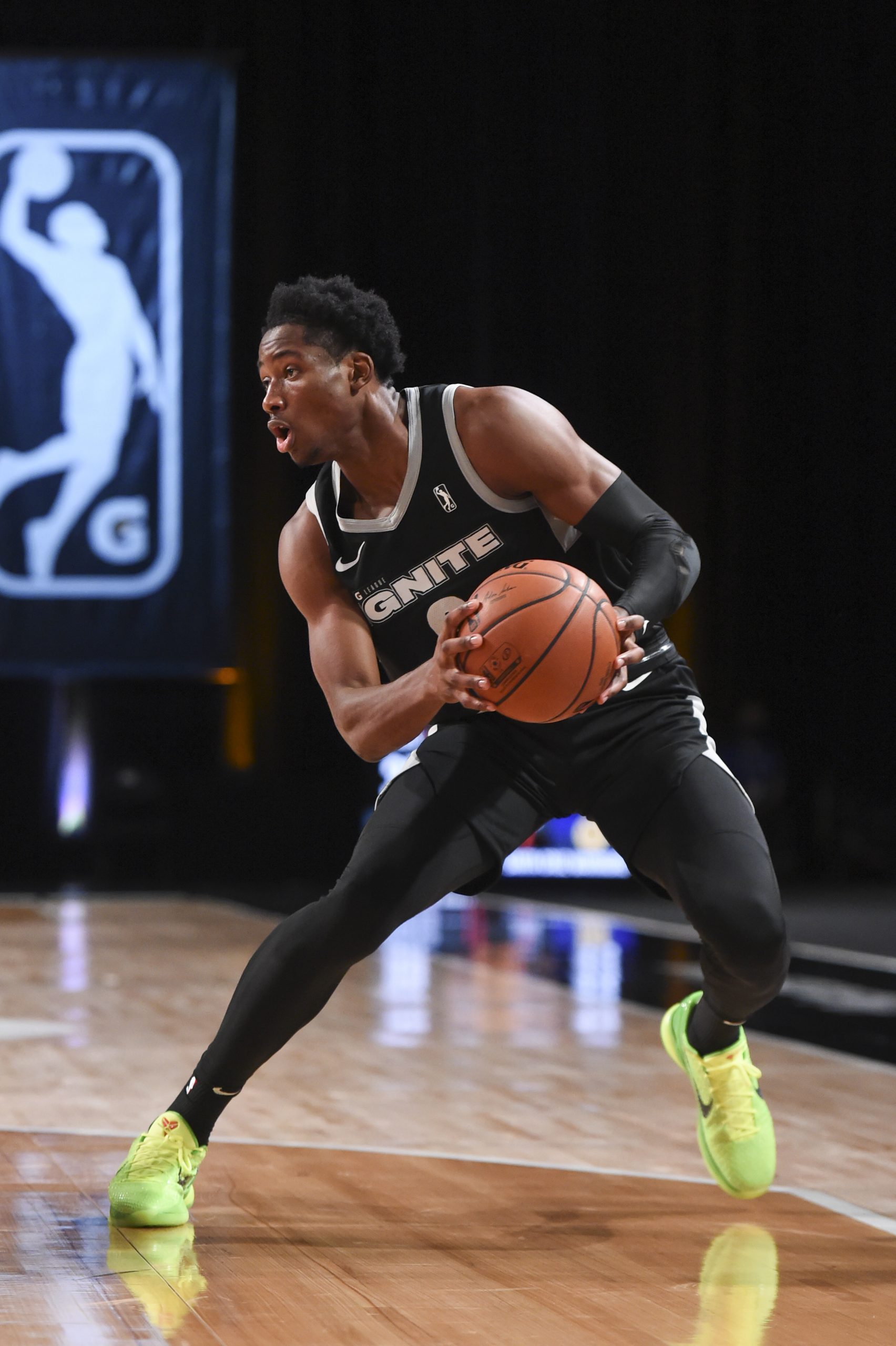 The focus now is on continued improvement.
"My biggest strength is the work," he says. "I watch a lot of film and I put in work every single day. If I get bored, I just go to the gym."
And Kuminga makes clear he doesn't just want to get to the next level—he wants to excel. He wants to be one of those household names, the guys who even a kid like him growing up on the other side of the world would know about. Believe it or not, Kuminga says that while he'd sometimes log on to YouTube at a nearby internet cafe to watch highlights—"It was Kobe, sometimes Michael Jordan, LeBron"—he swears that he didn't actually pay that much attention to the NBA.
Those days are over. Now, if he can match the expectations he's already set for himself, the next generation of kids from Congo and across Africa will have a new highlight hero to emulate.
---
Ryan Jones is a Contributing Editor at SLAM. Follow him on Twitter at @thefarmerjones.
Photos via Getty Images.