This story appears in KICKS 25. Shop now.
Looking right down the barrel of the lens, Kevin Durant had a big smile across his face while filming an episode of his podcast.
"The 15 is the best in the line," he said with his smile still widening. "I ain't just saying that because they're new and I want you to buy 'em and I'm gonna shamelessly plug to buy my KD15s, but these are the best ones."
That's a big statement. That's saying they're better than the 4s, a pair that started off with the dramatically beautiful "Nerf" colorway back in 2011 and has now become the consensus top pair of Slims. And that's now overlooking the 7, the 8 and the 9, all of which were incredible performance silhouettes, joints that felt damn near perfectly tuned for on-court action. And he's also saying that the 12, 13 and 14, models that became wildly popular in both the NBA and the WNBA, can't hold up to this newest silhouette. Big statement, indeed, KD.
If there's one who can make a claim to the best pair of KDs ever, it's the namesake. He's been there the entire time, and the man now only trails Mike and Bron for the most Nike Basketball signature sneakers. He knows what he's talking about.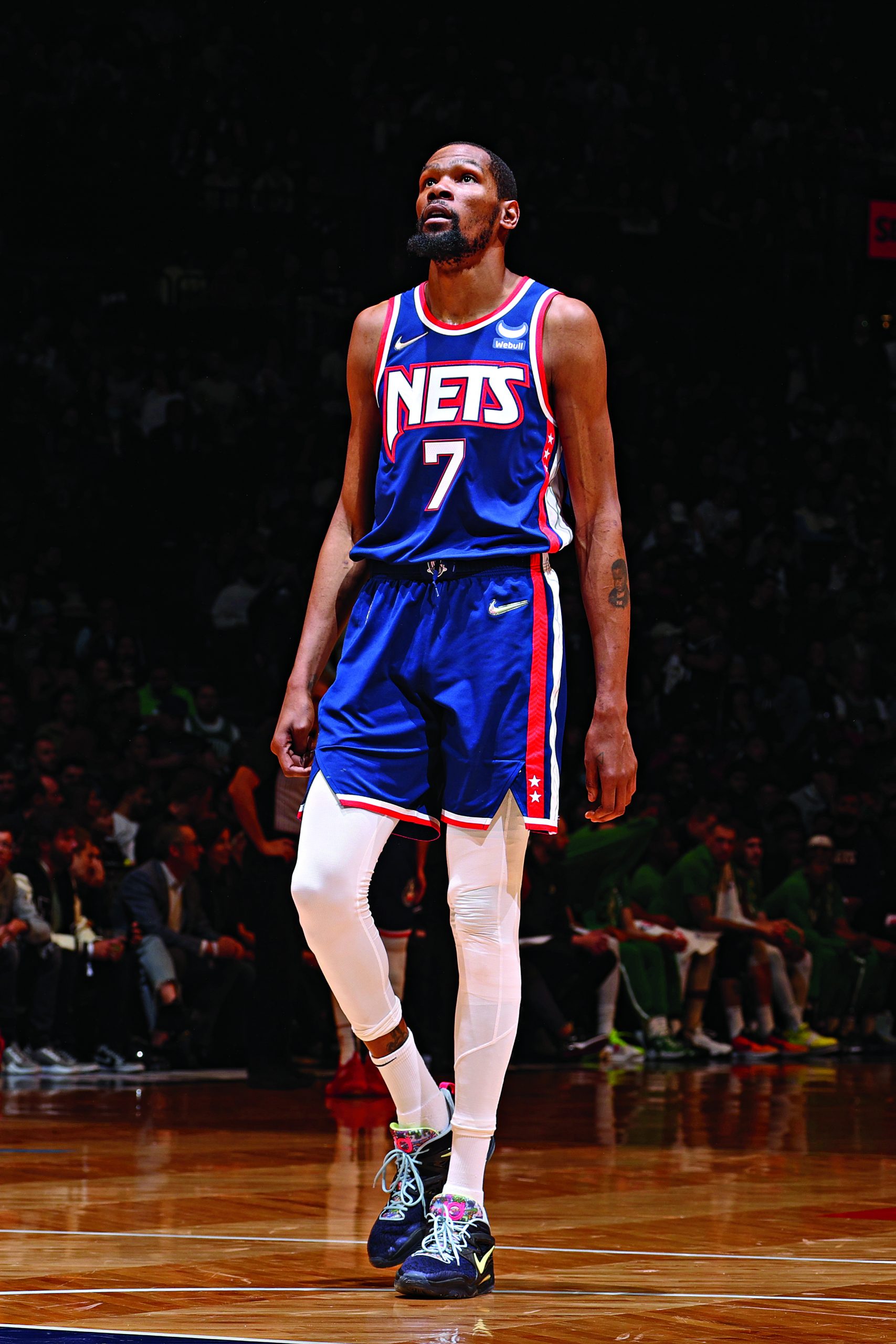 The word "nerd" has had a bad reputation for a long time. But a through line can be drawn from "nerd" to "passionate." We're all nerds for what we love, obsessively daydreaming about any way to access the devotion at all times. Durant loves basketball. He's one of the biggest basketball nerds on the planet. He studies it, he looks for ways to improve and he applies his findings. Man's a hoops scientist, a nerd so passionate that he became one of the best basketball players ever. His nerdy tendencies have bled over to his footwear with the Swoosh. He's tried a whole lot of experiments in these 15 years. Highs, lows, mids, forefoot straps, Flywire uppers, Flyknit uppers, leathers, suedes, Zoom, Cushlon, Air bubbles. All that data has led him to this milestone sneaker, the 15th in his line and his favorite out of all of them.
He went on to say in that podcast that the 15 isn't too big, it isn't too small. It's just the perfect mix of everything he's learned during all of this time.
"Inspiration was pulled from KD personally," Risa Beck, Footwear Creative Designer at Nike, says about the 15. "He wanted to emulate the serenity that you feel when you're next to the ocean and the ocean waves. You can start to see how that influenced the form language. And the other aspect of it was of course referencing old Nike Basketball retro models and modernizing them for KD and his line."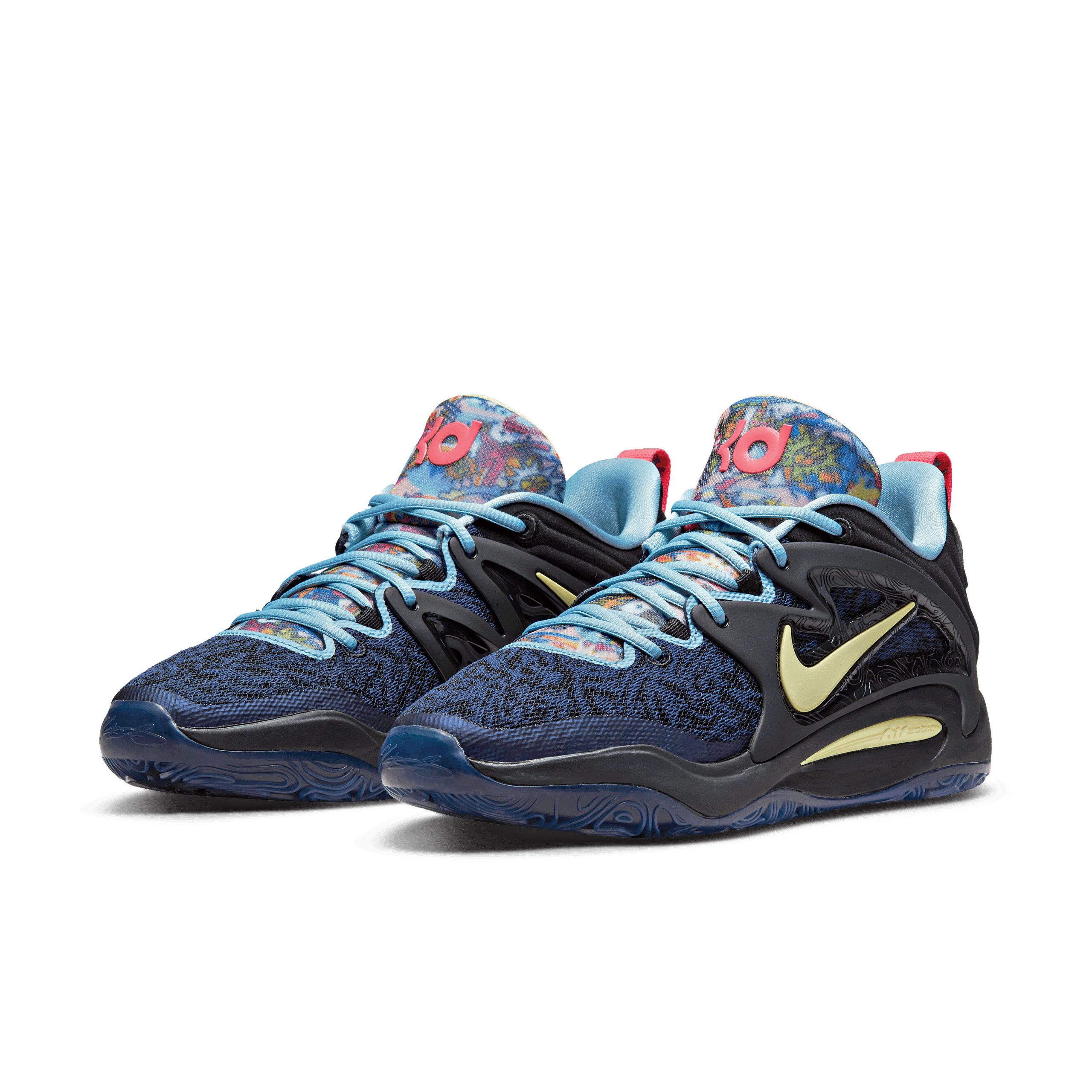 Along with the KD4, Durant, Beck and Ben Nethongkome, the lead designer on the 15, looked at the Nike Air Jet Flight, a sneaker from 2001 that, among other NBA guards, Brooklyn Nets head coach Steve Nash used to play in. Durant told Nethongkome that he wanted to get lighter and lower. He'd spent the last four years in highs and mids. But the complicated part for Nethongkome is how much the Nets rely on KD. Not only does he play mad minutes, but they need him to create for others, clog the paint on defensive rotations and also hit for 25-plus a night. That's asking a lot out of a low.
With the foundational idea set, and with clues picked up from the Jet Flight and the KD4, Nethongkome and his team knew what they needed. They accomplished their task by starting with a full-length Air Zoom Strobel unit that they stitched right to the upper, which is made with a lightweight mesh, an evolution from the 14, but with reduced layers. The exterior heel counter was 3D-molded, the midfoot cage was injected with TPU, a common plastic material used on basketball kicks, and the traction pattern was created from scratch. It all had to work together perfectly because Durant has standards that are equaled by almost nobody.
"He was really engaged and involved throughout the whole process," Beck says. "We were especially working with him to make sure that the heel containment system and the underfoot feel was tuned for him."
"KD is very involved in the creation of his footwear, really making sure that he's able to perform from beginning to the end of a game," Kreig Hozalski, a Footwear Tech Developer at Nike, adds. "We saw in his [playoffs] performance last year that he played every second, from beginning to end of [Game 7 against the Bucks] and into overtime. We really wanted to make sure that he could stay fresh throughout. We really took that inspiration to the 15 to make sure that he has that ride and performance underfoot that he's able to stay contained and very efficient to last."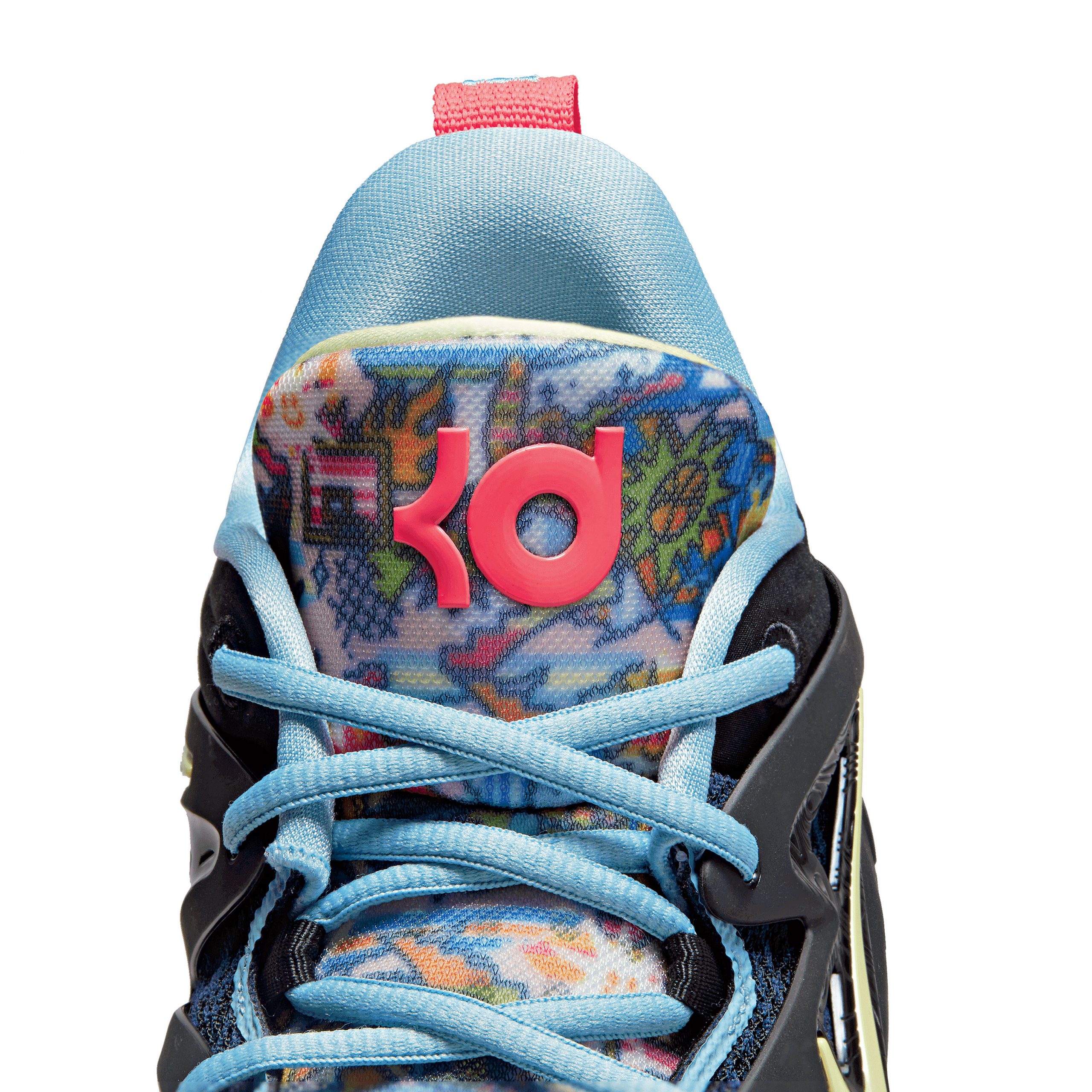 The 15 absolutely has got to last because Durant's now 33, with more than 40,000 minutes played in his NBA career. No matter what team he suits up for during Year 16, he'll continue to be tasked with doing damn near everything on the floor. These later stages of his Hall of Fame journey have revealed his willingness and capability to dish, his improved ballhandling and his commitment to rebounding. And all of the unfair scoring abilities he's always had have hit some type of new plane. That right arm of his is a stainless steel sword, forged sharply through his scientific expeditions. He knows every angle of the floor and can attack from anywhere, wielding his weapon with efficiency that the League has almost never seen. His peers have described him as unfazed, as a cheat code. He's really just one of the biggest basketball nerds on the planet.
---
Photos via Getty Images.