This exclusive story appears in SLAM 238. Shop now.
It took basically no time for the SLAM Summer Classic to establish itself as an essential stop on the summer hoop circuit. That's mostly due to the on-court skills displayed by the nation's best high school hoopers in the mecca of streetball. But for the players themselves, it's also the chance to connect with other elite prospects in a unique environment that provides a rare opportunity to build.
For 6-4, 190-pound guard Keyonte George, it was a connection made with Jarace Walker, his Summer Classic roommate, that helped solidify the next step in his basketball progression.
"Going into my senior year, I didn't expect to leave home at all," the Lewisville, TX, native says. "But me and Walk were roommates at the SLAM event in New York, and then our parents got connected and started talking. Then, me and Eric Dailey were talking to each other at NBPA Top 100 Camp. And then we got to USA Basketball, and we finalized it."
"It" being George's move to Florida's IMG Academy, where he teamed up with Walker, Dailey and the rest of what might have been the nation's most stacked prep lineup. There's no question the move worked out: IMG went 23-5 this season and finished with a top-five national ranking, while George joined Walker and teammate Jaden Bradley to give the Ascenders a trio of McDonald's All American selections. George also earned a Jordan Brand Classic invite, wrapping up a stellar season that more than justified his senior year relocation.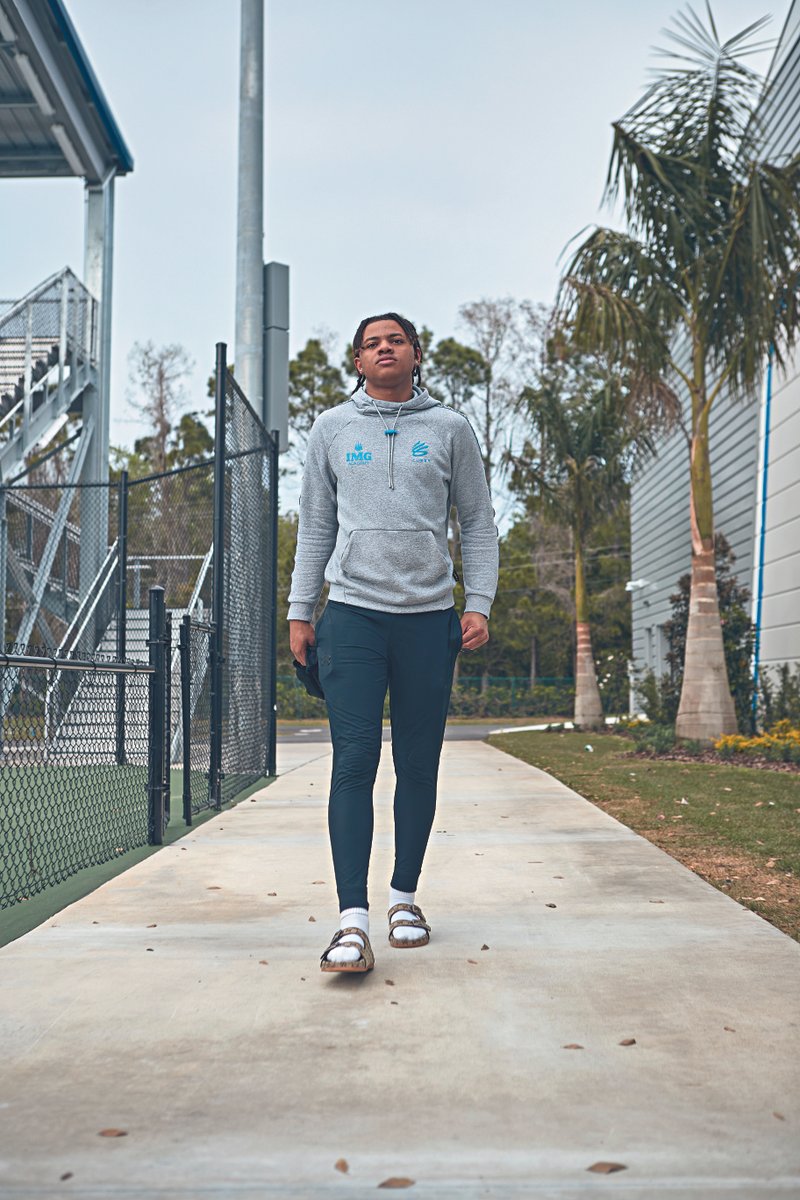 "Of course I'm gonna miss my mom's cooking at the crib," he says, "but coming here just prepared me more for college. Everybody here, they're the best of the best at their sport, don't matter if it's tennis, baseball, basketball, whatever. So, you're around like-minded people. I just knew coming here, I was going to get better every day."
George hardly needed the IMG exposure. A consensus top-10 prospect in the 2022 class, he had already committed to Baylor last August, and he earned MVP honors last summer at the 2021 FIBA 3×3 U18 World Cup. But the chance to run with fellow top-100 prospects like Walker, Bradley, Dailey, Jett Howard and AJ Storr at the prep level all but guaranteed he'd be challenged on a daily basis. That proved very true.
"We're going at each other no matter what," he says of the intense practice sessions at IMG. "When we see somebody not going hard, we tell 'em."
But beyond the competition on his own squad, George knows his time in Bradenton also helped him maximize some of the intangible skills that he'll need at the next level.
"It's really getting a head start on college," he says. "I know I gotta work on the little things to stay sharp and keep me at the top—being able to lead, and also being able to listen, because I know listening is a skill. I want to be able to lead when I get to Baylor, even as a freshman, but I also want to be able to learn from those guys who've been there. This experience has really prepared me."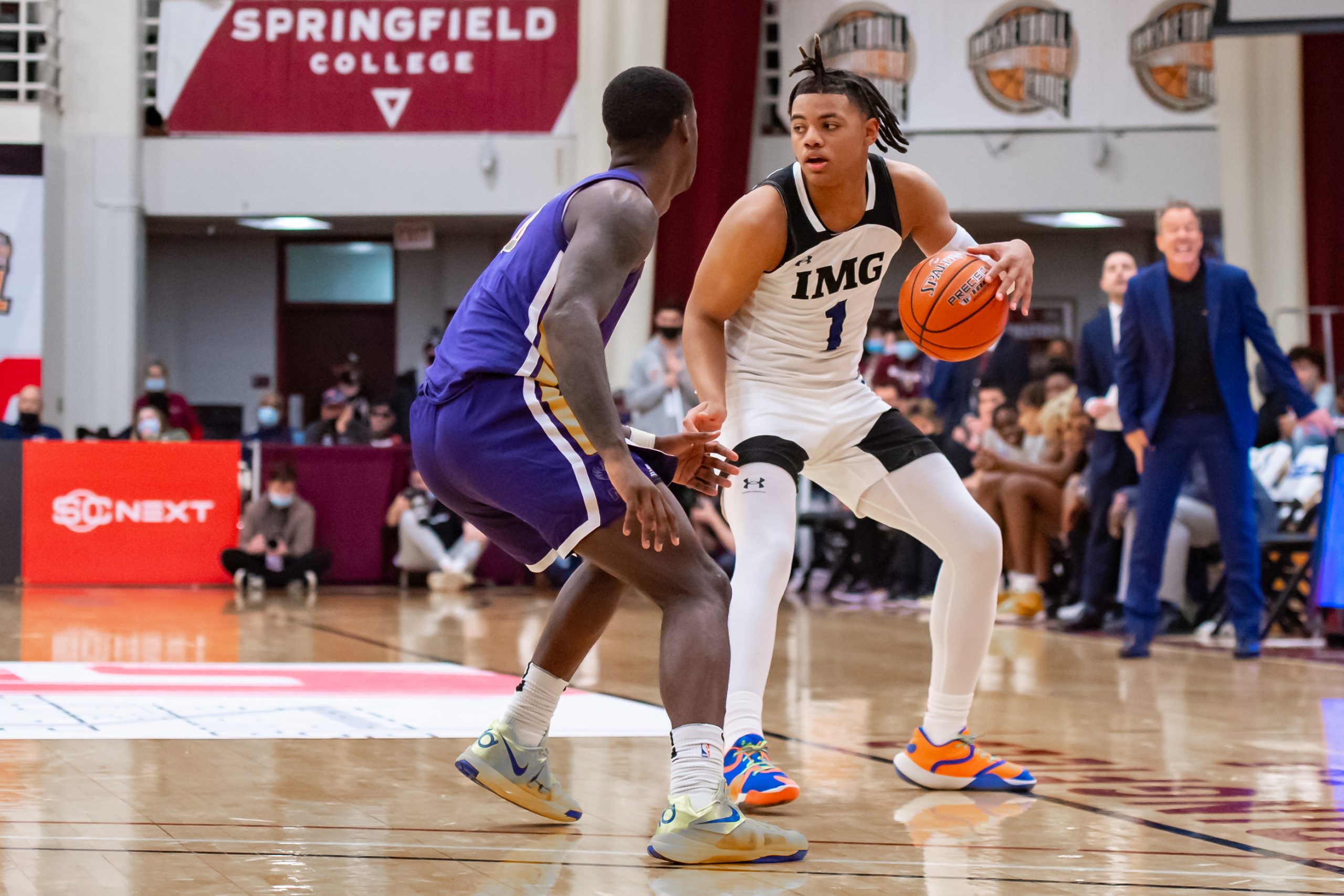 Those intangibles will pair nicely with the skill set George brings to the court. A complete scorer, his game justifies comparisons to Bradley Beal. He also borrows from Jrue Holiday's defense and Russell Westbrook's intensity and downhill game. He'll bring all of it to a Baylor program that has established itself as one of the best in the country in recent years, and also gets him back home to Texas—closer to the crib, where the chance to take care of his mom remains a primary motivation.
"My mother, she's done everything for me that I've ever needed," he says. "I've had times where she cooked dinner for me, but she didn't eat. Seeing her making different sacrifices, it drives me each and every day."
---
Photos by Jon Lopez and action photo via Getty Images.