Red 1! Red 1!
Kofi Cockburn, then a freshman in high school, heard the play call but stood frozen. It was his first ever organized basketball scrimmage. His first ever experience playing within a system. His first ever game in front of a serious crowd.
"Yeah, it was horrible," Kofi, who is now ranked No. 23 on ESPN's Class of 2019 prospect list and will be transferring to powerhouse Oak Hill Academy for his senior year, remembers with a smile. "I had no idea what I was doing, basically. I was just nervous."
The 6-11, 248-pound big man had recently travelled over 1,500 miles from his hometown of Kingston, Jamaica, where he had never been on a real basketball team before, straight to the historic Christ the King, one of the best hoops schools in the state of New York.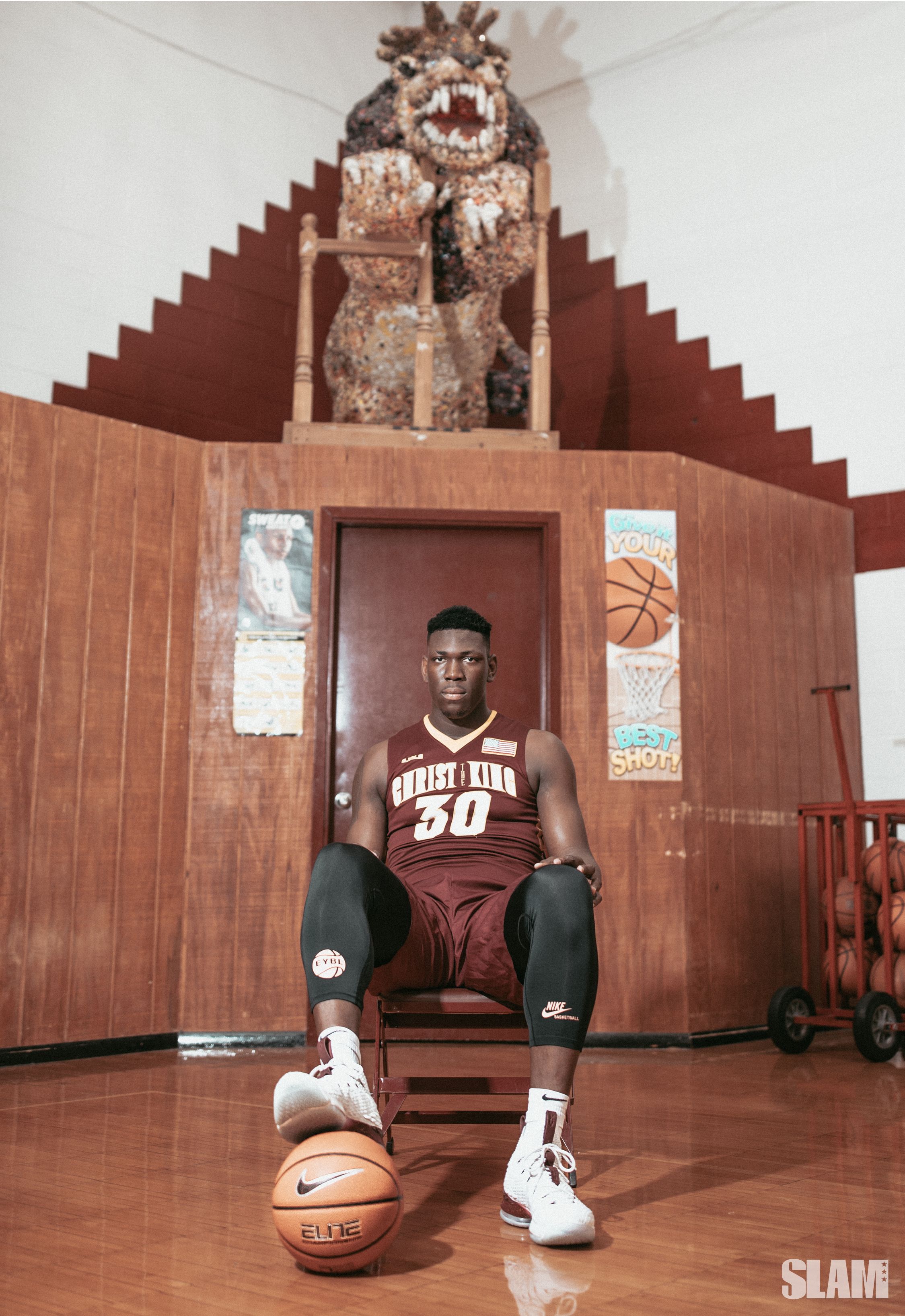 Lining the halls outside the gym are the jerseys of current and former pros who once thrived there: Lamar Odom, Speedy Claxton, Khalid Reeves, Sue Bird, Tina Charles. The list goes on.
One day, Kofi plans to see his own NBA uniform encased in glass and hung up somewhere.
But of course, when he first arrived, that seemed like a stretch. A foreigner to NYC and to structured ball, Kofi found himself having to adjust to a completely new environment. At 15 years old, he had to get accustomed to an alien lifestyle while also dealing with the pressure of upholding his school's tradition of winning on the court.
So yeah, there were bound to be some bumps along the way.
When he boarded that flight to New York in November of 2014, Kofi was leaving behind everything he knew. The neighborhood in which he grew up was far smaller and quieter than Queens. Basketball wasn't a big part of the culture there, so Kofi took up other sports.
He was on a soccer team, a cricket team and a track-and-field team. Though it was "basically his last sport," and participation was reserved to the parks and playgrounds, Kofi's passion for basketball was always the strongest.
He started playing at the age of 9 with his older brother, who was on the national team in Jamaica, and felt an immediate connection.
"Whenever I was playing it," he tells us, "I knew I should be there."
As he got taller and bigger—like way taller and way bigger—Kofi proved increasingly difficult to stop. He followed the NBA from Jamaica, becoming a fan of the Lakers and, more specifically, Shaquille O'Neal, which made sense given that Kofi had (and still has) the build and playing style of a young Diesel.
"When I was younger, I modeled my game after Shaq because I was always that bully type," he says. "Always bigger than everybody else."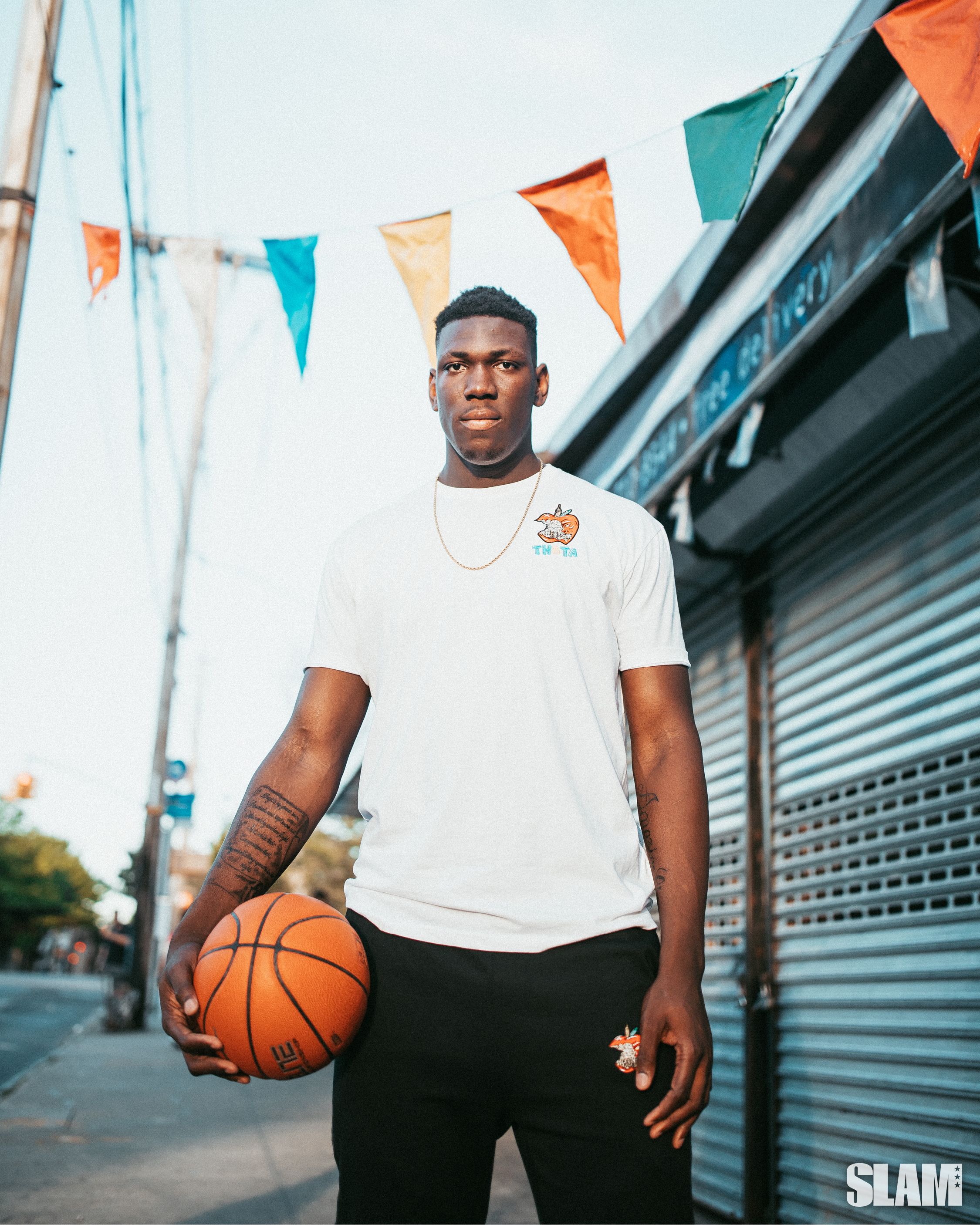 And so, with the guidance of family, friends and close advisors, Kofi decided to come to NY in the hopes of untapping his full potential. His mother, Dorothy Wray, had moved to the city five years earlier, rendering the transition easier. Yet Cockburn still had a lot to get used to—and fast.
"It was a little tough for me to adjust, both on and off the court," Cockburn admits. "But eventually it happened."
After that first scrimmage, Kofi realized he needed to better adapt to the game's speed and to being a part of a true offense. Playing pick-up in Jamaica, it was all about the individual stuff. This was different. This required more studying, more unselfishness, more dedication.
"He was always the biggest kid, but the fundamentals of the game just weren't there yet," recalls Kofi's basketball mentor Karriem Memminger, who is also an AAU coach. "They don't have AAU or organized basketball [in Jamaica]. AAU here in New York City starts in like the 2nd or 3rd grade."
It took several outings for Cockburn to feel comfortable out on the floor, but his first year, spent on the freshman roster, turned out to be a huge success. Kofi was still Kofi once the kinks were ironed out. A powerful, physical presence in the paint. A dominant rim protector and hard-nosed rebounder. A guy willing to do the dirty work.
He averaged a double-double and helped his squad reach the city championship, making a believer of varsity coach Joe Arbitello.
"I had no other option but to try to be great at all times," Kofi says.
As time has passed, Kofi has developed at an incredibly rapid pace, joining a premier AAU program in the NY Rens, getting invited to a number of camps and showcases and garnering interest from the legendary Oak Hill. He's added new weapons to his arsenal, including a mid-range jump shot, but the core of his game remains the same.
"He's a power player. A guy who wants to get on the block and hurt you," Arbitello says while Kofi, seemingly on cue, practices throwing down one-handed dunks behind him. "Guys don't want to do that, so he has an advantage on the high school level. Even when I watch college, he's got an advantage there because he's so physical.
"I don't know how many big guys are physical like him."
On the 2018 EYBL circuit—a youth basketball league featuring the most elite ballers in the country—Cockburn averaged 15.8 points and 10.8 rebounds per contest. Now a five-star recruit, he's narrowed his college decision to 12 schools, including Kansas, Kentucky, Syracuse, Florida St., Oregon and more.
Asked to sum up his game in less than five words, Kofi says he's a "dominant go-getter." During our interview, he also describes himself as a "hype man" and leader for his teammates.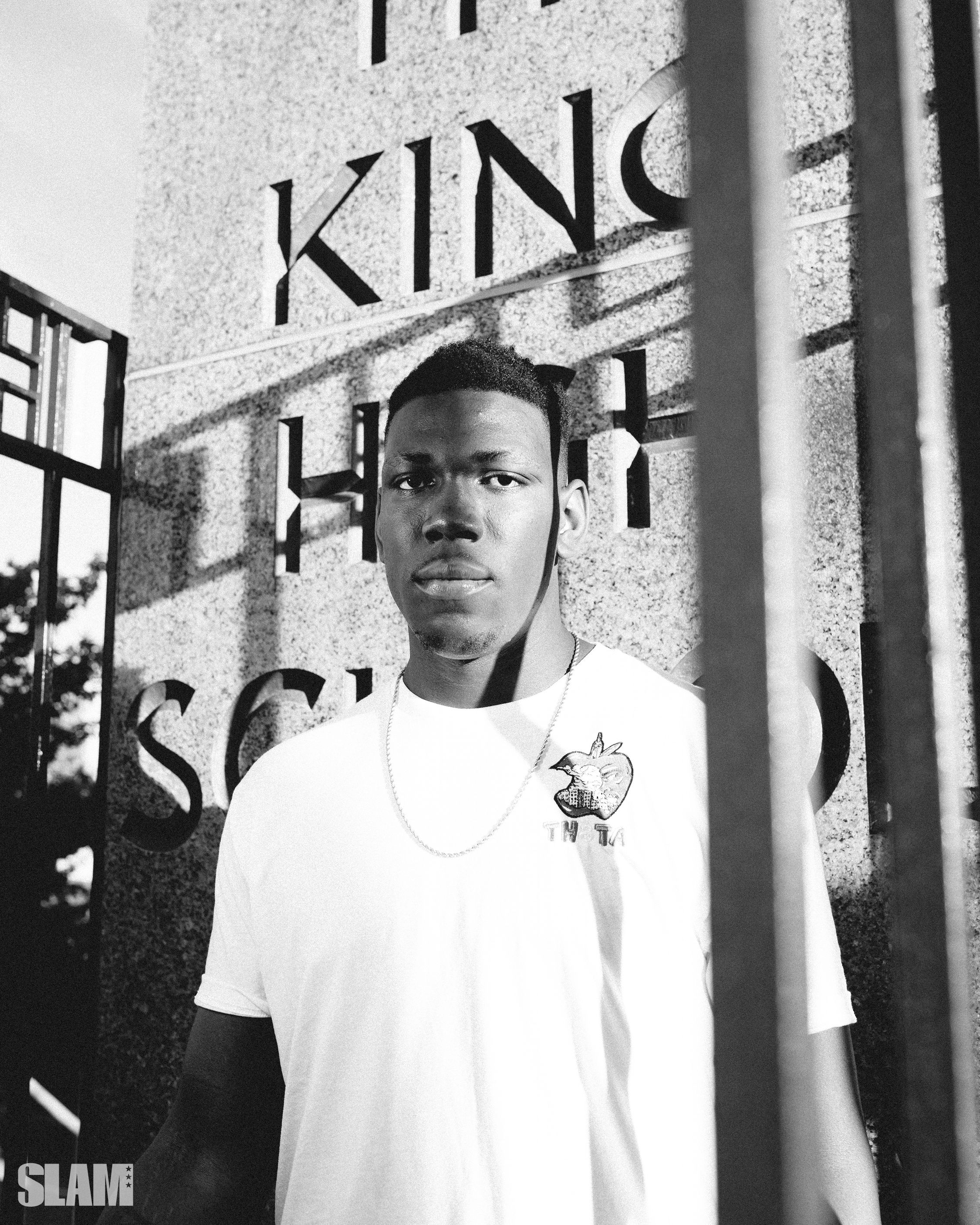 Cockburn is also often misunderstood. Watching him bang with opposing centers and assert himself, quite brutally, on the interior, people have a tendency to perceive him as this intimidating, mean character. But that's not Kofi. Not at all.
"He's the biggest teddy bear kid," Memminger explains. "Very outgoing guy. Very playful, very joyful. Everybody loves Kofi."
Arbitello says when he asked his 8-year-old son and 9-year-old daughter who their favorite player on the team was, they replied Kofi without hesitation.
"He's a really good kid," Arbitello echoes. "He sees [my children] and throws them up in the air and always makes them feel important."
At one point during our photo shoot, Cockburn turns to Arbitello and requests with a chuckle that he get a picture posterizing his coach.
In his spare time, Kofi likes to do all the things high school kids do: hang with his friends, play video games, watch TV. But there's not too much spare time. He's working out at least four days a week, both in the gym and in the weight room, with goals of improving his conditioning, ability to block shots and offensive range.
And based on his progression to date, you can bet he'll take another huge step forward in his senior season, competing alongside SLAM cover star Cole Anthony.
"I'm a totally different player now," Kofi says.
"He's probably the guy who's improved the most in my 10 years of coaching from point A to point B," Arbitello stresses.
If point A was a lost, anxious freshman who couldn't remember how to run Red 1, and point B is one of the most promising young big men in high school basketball, then it's hard to see it any other way.
—
Alex Squadron is an Associate News Editor at SLAM. Follow him on Twitter @asquad510.
Portraits by Joseph Sherman.