When the West Virginia women's basketball team arrived back to campus after quarantine, coach Mike Carey put the players through conditioning practices. He wanted to ease the team back into shape after so many months on the couch. Most of the players crossed the finish line without heaving. But one player, he found, kept finishing in first: redshirt senior Kysre Gondrezick.
The reason is simple. Over quarantine, Gondrezick says, "I went to work."
And she lost 45 pounds with it.
In mid-March, the college basketball season was cancelled and players were sent home. Some used the quarantine to relax and rest their bodies. Gondrezick, on the other hand, went to the gym the day after she landed back in Benton Harbor, MI.
"I hope I don't offend anyone when I say this because life is different for all of us," says Gondrezick, who was All-Big 12 Honorable Mention last season. "But for me, during the COVID dead period, it helped me kind of slow myself down."
Slowing herself down meant 5 a.m. wake-up calls and two-a-day workouts—six days a week. On Mondays, Wednesdays and Fridays, Gondrezick lifted. On Tuesdays, Thursdays and Saturdays, she ran on the treadmill or nearby hills. During the afternoons, she would get up shots at the local church.
When she wasn't hooping, Gondrezick was probably cooking tuna, catfish or grilled chicken with spinach. To drop the weight, she had to fix her diet first. Grant, her little brother, would sometimes take a bite of the meals too. "It was real nasty, no flavor—all healthy stuff," he says jokingly.
For three and a half months, this was Kysre Gondrezick's life. "The hardest I've ever worked in a while," she says. But she didn't get in shape by herself. Gondrezick comes from the definition of a basketball family.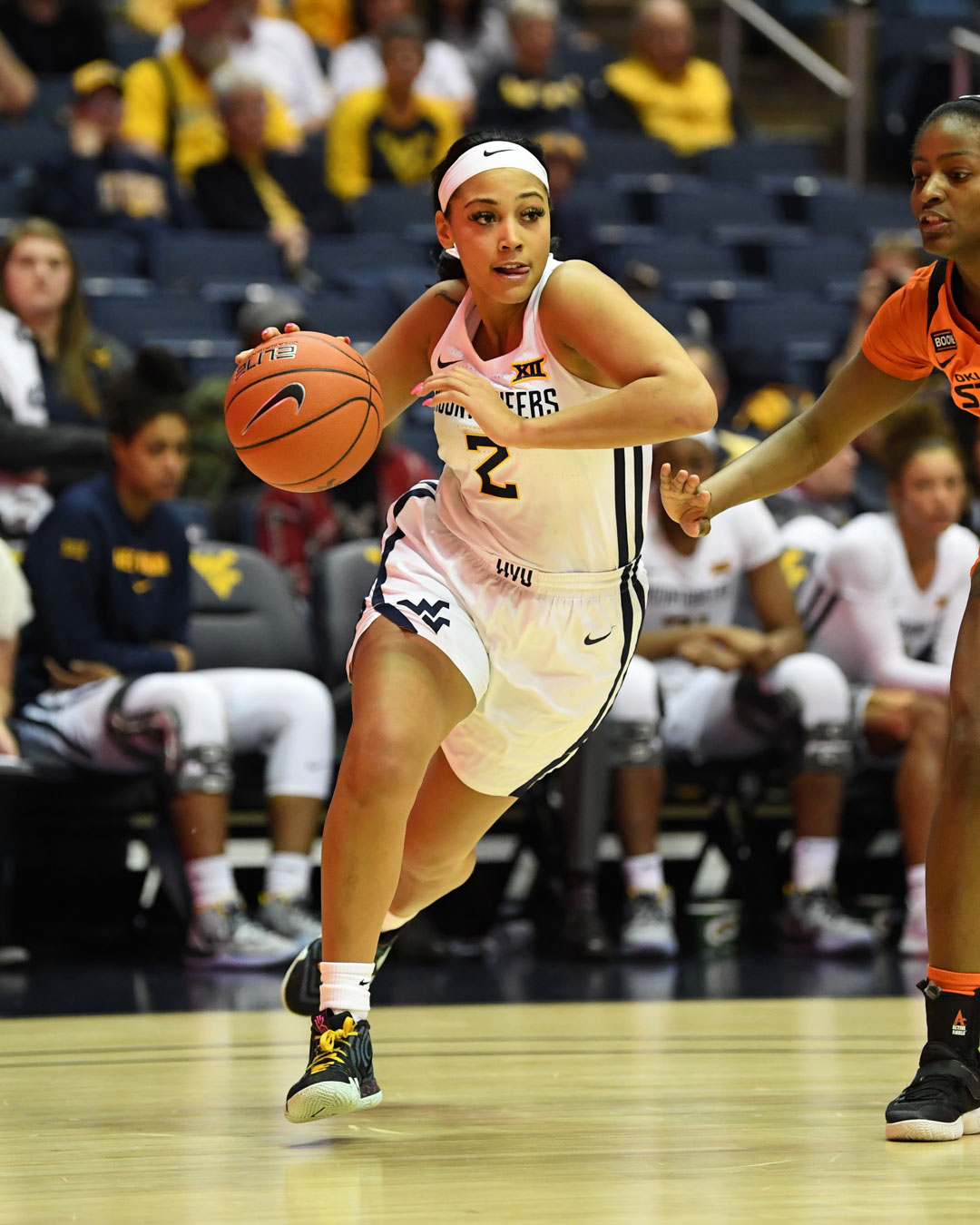 Her sister Kalabrya played at Michigan State, and her brother is a sophomore point guard at Lakeshore (MI) High School. Her mother won a college national championship at Louisiana Tech. And her father, Grant Gondrezick, played in the NBA.
From the second Kysre could walk, her father was her primary trainer. "I feel like if he never focused so much time on us, he could easily be a trainer for NBA players," Grant II adds.
Kysre grew up on his early morning workouts. Her first memories of basketball date back to 6 a.m. gym sessions with her father, her sister and her godfather, former NBA player John Lucas. In the afternoons, she would return for AAU practice. "That was my schedule," Gondrezick says, who lived in Houston at the time. "That was my childhood growing up."
It paid off. By the time Gondrezick reached eighth grade, the University of Michigan was already recruiting her. During her senior year of high school at Benton Harbor (MI) High, Gonderzick averaged 40.5 points, even scoring 72 points in a single game. She finished with 2,827 total points, second-best in Michigan women's basketball history at the time.
She decided to stay home and attend Michigan. But she would only stay for one year, a year in which she earned All-Big Ten Second Team honors as a freshman. She felt the urge to move away from home.
After being raised in Houston, Gondrezick wanted to travel back toward Texas. She eyed Baylor, the perennially top-five ranked team. But before she visited Baylor, she took a pit stop at West Virginia.
By the end of her West Virginia visit, Gondrezick was crying. "I just fell in love," she remembers. The squeaky clean practice facility. The faster style of Big 12 play. Her relationship with coach Carey. "That's my guy. […] I love him to death," she says. Gondrezick never did visit Baylor again. She verbally committed to Carey over breakfast.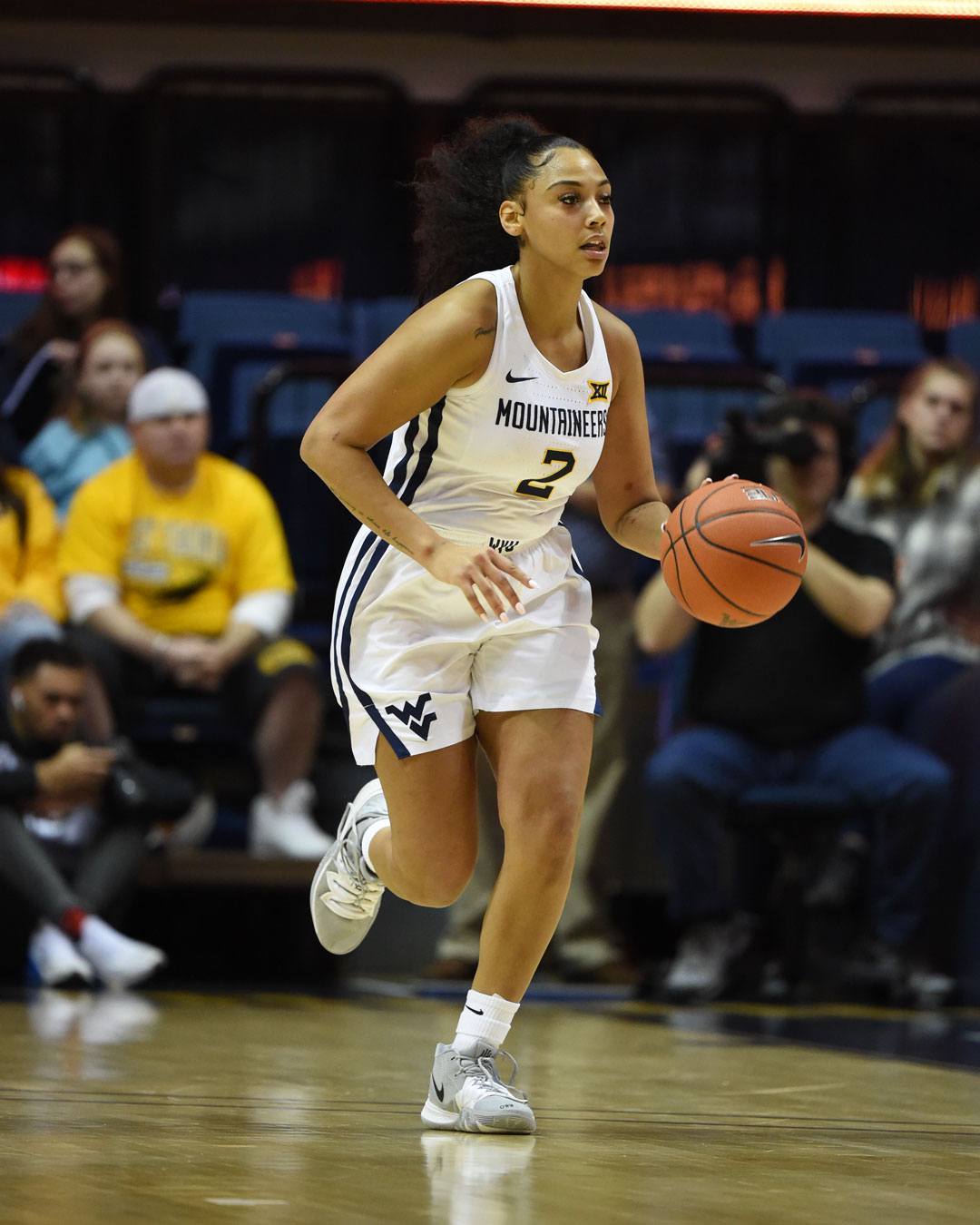 Gondrezick still ran into a few bumps at West Virginia. After missing the 2017-18 season due to transfer rules, she would only play five games in the 2018-19 season before sitting out due to personal reasons. Gondrezick says she can't speak on it at the moment, but does say that "I had to choose myself over ball."
When Gondrezick came back for her redshirt junior year as the team's starting 2-guard, she managed to play 26 games while averaging 15.3 points and shooting 34.9 percent from three. Still, she didn't feel like her best self. She hadn't practiced much during the summer and, with some extra weight, she settled for one too many jump shots. "Half of those jump shots were because I couldn't get all the way to the rim like I wanted," she says.
That changed during quarantine when, in the first eight weeks, Gondrezick lost those 45 pounds. "I don't know anybody on our team who worked as hard as she did this past summer," Carey says. "She's ready to have a big year."
Carey has already seen short glimpses of her improved movements in preseason practices.
"She's getting up and down the floor great," says Carey. "She's leaving her feet defensively a lot better than she did last year. She's excited about defense more than she was last year. I can see it too, her feet are a lot quicker."
With the WNBA and post-college plans in mind, Gondrezick has maintained her 6 a.m. workouts and salmon meals since arriving back at West Virginia. In mid-October, her brother and father visited her on campus. They spent the weekend dribbling through cones, shooting on the gun, and knocking out two-a-day workouts. And that's just the way Kysre Gondrezick likes it.
—
Benjamin Simon is a contributor to SLAM. Follow him on Twitter @BenjaminSimon05.
Photos courtesy of WVU Athletics