As a Translator for Brazilian Pro Hooper Leandro Barbosa, G.E. Dole Details the Wild Ride of the '03 Draft
This story appears in an entire magazine dedicated to one of the most impactful draft classes ever. Get your copy here.
The historic 2003 NBA draft was also my draft. My road to that draft began in July 2002, when I came across a grainy videotape of Leandro Barbosa highlights. He handled the ball like it was on a string, finished at all angles, had every trick shot and had range out to 30 feet. Seven months later, Leandro and his brother Artur were flying with me from Brazil to the USA.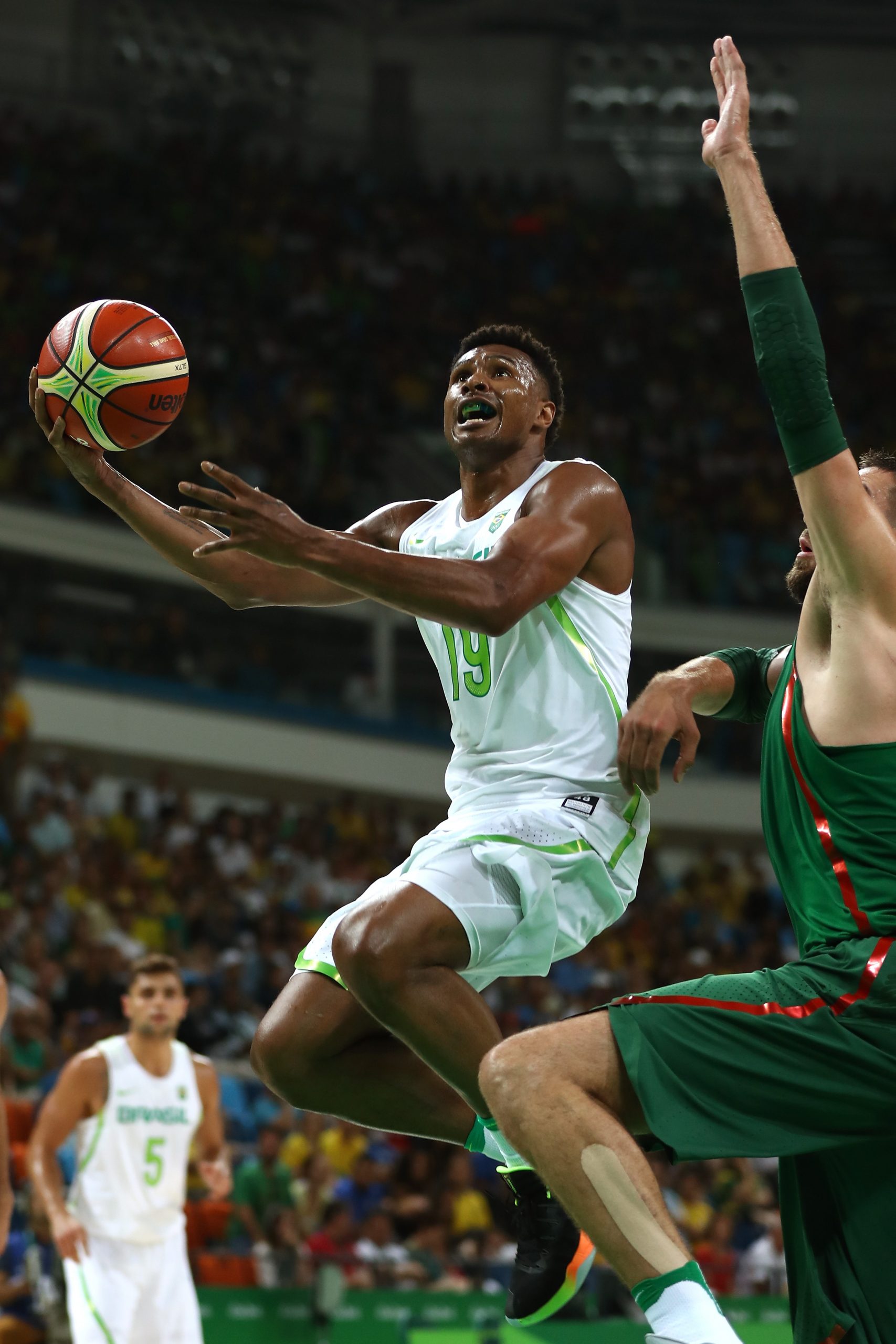 Based in Cleveland, Leandro trained harder than he ever had. I taught him English. At one point he worked out with NBA legend Ron Harper, who later took us to a Cavaliers game where we met William Wesley aka Worldwide Wes, who then invited us to dinner. The menu that night was so expensive that I drank water and ate bread rolls. I should not have worried—the president of the Cleveland Browns paid the bill. Soon enough, we hit the road for pre-draft workouts.
We arrived in Oakland a day early. Leandro and I went to the practice facility to get some shots up. NBA legend Chris Mullin joined in and soon I was rebounding for them both. Mullin's shot did not impress Leandro. The next day, Leandro worked out against Dwyane Wade and Louisville's Reece Gaines. He got the best of Gaines, so much so that Gaines threw Leandro to the ground. A fight would have started if not for Wade's diplomacy. Against Wade, the Brazilian held his own despite getting viciously dunked on during a drill. After the workout, Mullin was highly complimentary of Barbosa's skills, saying he had seen the highlight tape but thought it was fake.
Seattle was next. Dwane Casey picked us up. The Sonics workout included Kansas star Kirk Hinrich. With Starbucks CEO Howard Schultz watching, Leandro worked Hinrich over. Seattle staffers were blown away. Unfortunately, after the workout, Leandro ran a three/quarter court sprint and injured his hip. It would affect the rest of his pre-draft. Onto New York and Gaines again, who told us Hinrich no-showed. The Barbosa legend was growing! Next stop, Memphis. Dwyane Wade, Troy Bell and Dahntay Jones awaited. ESPN quoted Wade as having said he crushed Leandro in Oakland. I confronted Dwyane before the workout and told him to stop spreading lies. Wade said he had been misquoted. The workout went well but Leandro was hurting. Jerry West pulled us aside to chat. West said Leandro was blessed by God. A red-eye to Boston followed. Leandro was in pain. Danny Ainge and the Boston ownership group pleaded for him to work out. Leandro said no way. Leaving Boston, Toronto called asking to schedule a last-minute workout.
Just before the draft, the NBA informed us Leandro was unlikely to be drafted in the first round. Then Phoenix called asking to schedule a secret workout. I begged Leandro to get on the flight. We arrived and he could not walk. Suns' staffer David Griffin begged me to convince Leandro to go. A standoff ensued until Leandro said he would do the workout as a favor to me but that I was a son of a bitch for having asked.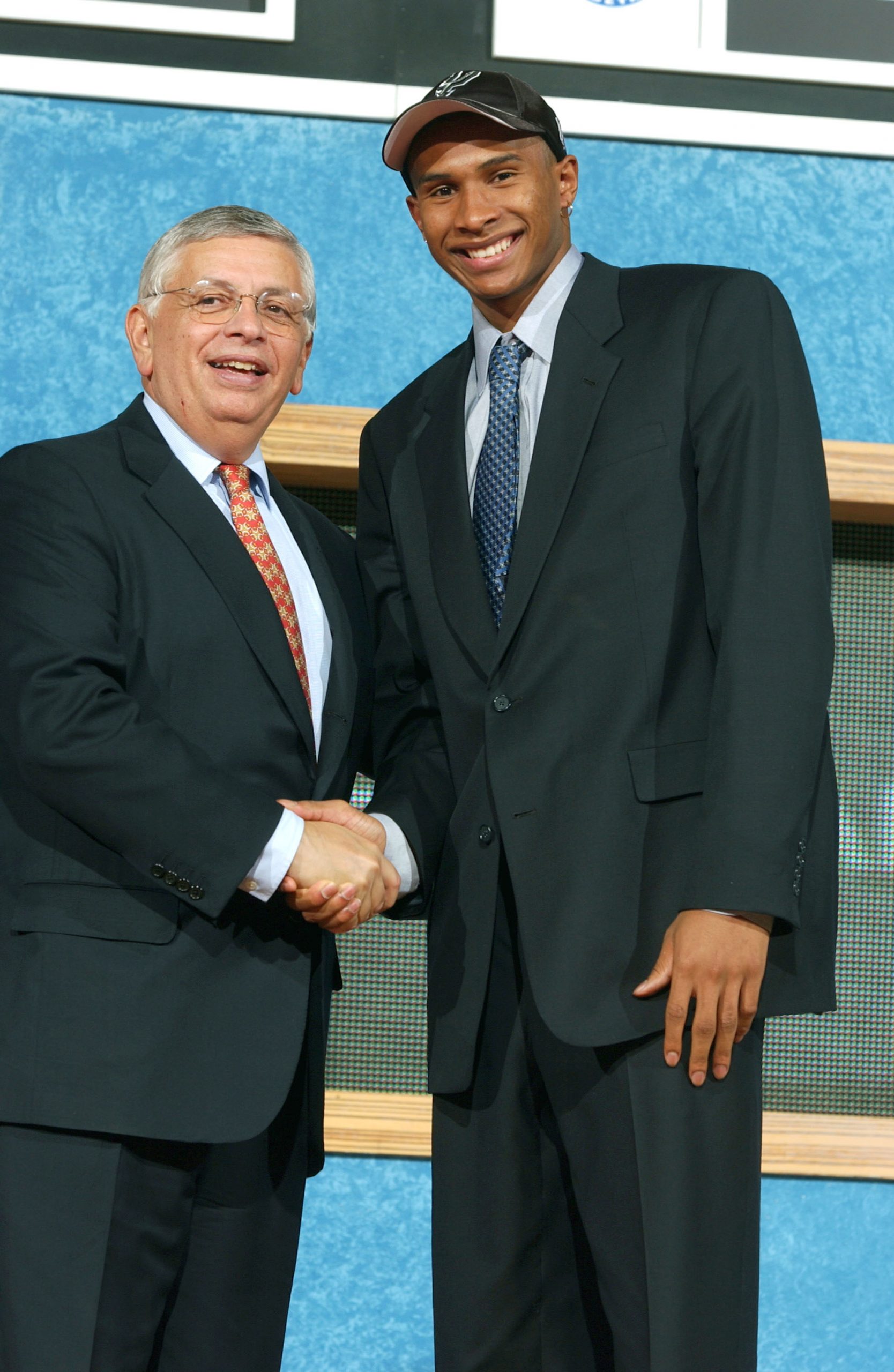 Draft day arrived. Danny Ainge called, angered about Leandro's "secret" workout in Phoenix. Seattle called, wondering if they could draft and stash Leandro in Europe. Draft night began and we were sitting in the stands near Carlos Delfino. Toronto called saying they were trying to acquire a pick to select Leandro. Soon after, Phoenix swung a deal for San Antonio's 28th pick. The rest was a blur. Elation was followed by dinner at a Brazilian steakhouse where we sat beside Derek Jeter. Next stop was Jay-Z's 40/40 Club, where Worldwide Wes had invited us to LeBron James' draft party. We said hi to Jay and LeBron. The broad-shouldered giant shone in a white suit. He did not look 18. Then we flew to Phoenix, where Twitter's Rex Chapman (yeah, he also played 12 years in the L) welcomed Leandro. Bringing things full-circle, Griffin played the highlight tape that sparked this journey in July 2002.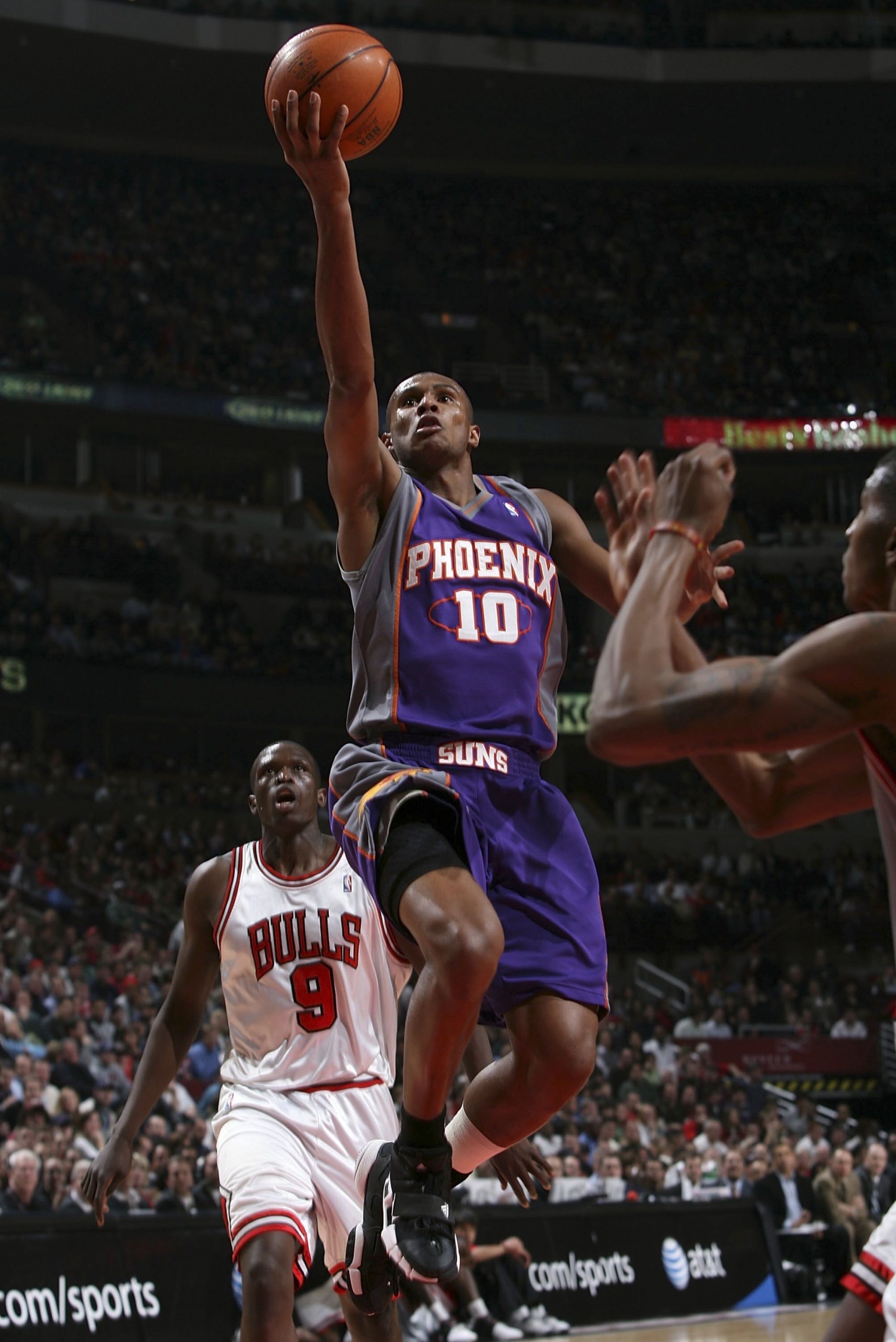 Before the season, the NBA ran a rookie orientation program, grouping players in four teams. Leandro was on Team Orange along with Dwyane Wade. I apologized to him for the Memphis incident. We made peace and dapped. It was a great few days with this historic class. During the day, the NBA would put on presentations. At one point I found myself on stage with Ahmad Rashad. Adonal Foyle lectured about the perils of fame. Udonis Haslem made the crowd laugh explaining how to avoid groupies. On a break, I taught Mickael Pietrus how to use voicemail. At night, players would go to the Knicks' facility to get up shots. While LeBron, Melo, TJ Ford and others played games of one-on-one, Darko worked with his coach. Leandro remarked that Darko's left hand was weak. I informed him Darko was left-handed. The Miami contingent of Wade, Haslem, Sean Lampley, Loren Woods and Jerome Beasley ran wind sprints, concerned that a Pat Riley spy might be there taking notes. One night, David West and I discussed African-American history until dawn. On the last day, the players were brought to the Knicks facility to do photos and autograph trading cards. I should have gone around and collected autographs as well. I would have made millions! Instead, I stood around in awe as a card company representative beat Timberwolves draft pick Ndudi Ebi in games of H.O.R.S.E.
When the program was over, we shared a limo ride to the airport with Chris Bosh. He was not interested in conversation. Arriving at his terminal, Bosh bolted from the limo, leaving behind his NBA gift bag. Later when we were dropped off at our terminal, the limo driver told me to take the gift bag because he would throw it away. For the next 12 years until his death, that bag belonged to my father. As I write this story, that bag now hangs in my closet, a reminder of my connection to the NBA's historic 2003 draft.
---
SLAM PRESENTS THE '03 DRAFT AVAILABLE NOW.
Photos via Getty Images