Can LeBron James save democracy? "Saving democracy" seems a hell of a lot to ask a basketball player, even one with the galactic gifts that the ageless James still possesses. But LeBron, as if this hasn't been manifestly clear for a decade, has aspirations that stretch far beyond the boundaries of a 94-foot piece of hardwood. It started with a simple photo in 2012 of LeBron James and his Miami Heat teammates in hoodies, to protest the racist stalking and murder of Trayvon Martin.
That image became perhaps the first sports photograph to go viral across social media. It was certainly the first one to catch a mass audience at the intersection of sports and politics. There was a power to the image: Black players, white players, American and foreign born, all made anonymous by a hoodie shadowing their faces, but also unmistakably branded with LeBron's affirmation.
#WeAreTrayvonMartin #Hoodies #Stereotyped #WeWantJustice http://t.co/tH6baAVo

— LeBron James (@KingJames) March 23, 2012
From that moment on, we have seen LeBron James come into his own power, using a social media platform that is even greater than the Twitter-addicted president, to reach people with a series of images and messages. Each of them has become iconic, markers of our time. There is LeBron in his "I Can't Breathe" shirt. There is LeBron calling Donald Trump "U bum," when Trump "disinvited" the champion Golden State Warriors to the White House. There is LeBron starting a public school in his hometown of Akron, OH, and using his social media with great pride at showing at-risk kids pursuing their dreams. There is LeBron just last month laying his pain out for all to see, when a Kentucky grand jury—on the explicit direction of Attorney General Daniel Cameron—did not bring charges against the police killers of Breonna Taylor.
He wrote: "I've been lost for words today! I'm devastated, hurt, sad, mad! We want Justice for Breonna yet justice was met for her neighbors apartment walls and not her beautiful life. Was I surprised at the verdict. Absolutely not but damnit I was & still am hurt and heavy hearted! I send my love to Breonna mother, family and friends! I'm sorry! I'm sorry! I'm sorry!!"
my love to Breonna mother, family and
friends! I'm sorry! I'm sorry! I'm sorry!! 😔😔🥺🥺😢😢😢😭😭😭

— LeBron James (@KingJames) September 24, 2020
The "I'm sorry" is the most revealing part of his message. It's an acknowledgement of his own power and his own feeling that, as Spider-Man taught us, with great power comes great responsibility.
Before the 2020 election, LeBron was fighting to get people out to vote, attempting to have the fines of the formerly incarcerated paid off so they can have the franchise, and trying to bring this dark chapter of US history to an end.
We have not seen a superstar athlete who used their mighty platform to further political struggle in such a manner since Muhammad Ali. But this is beyond Ali. Because of social media, LeBron is not dependent, unlike Ali, on mainstream coverage to tell his side of the story; because of social media, LeBron does not require a Howard Cosell-type figure to act as a buffer between the message and the public. Because of social media, LeBron doesn't only have a message. He is the message.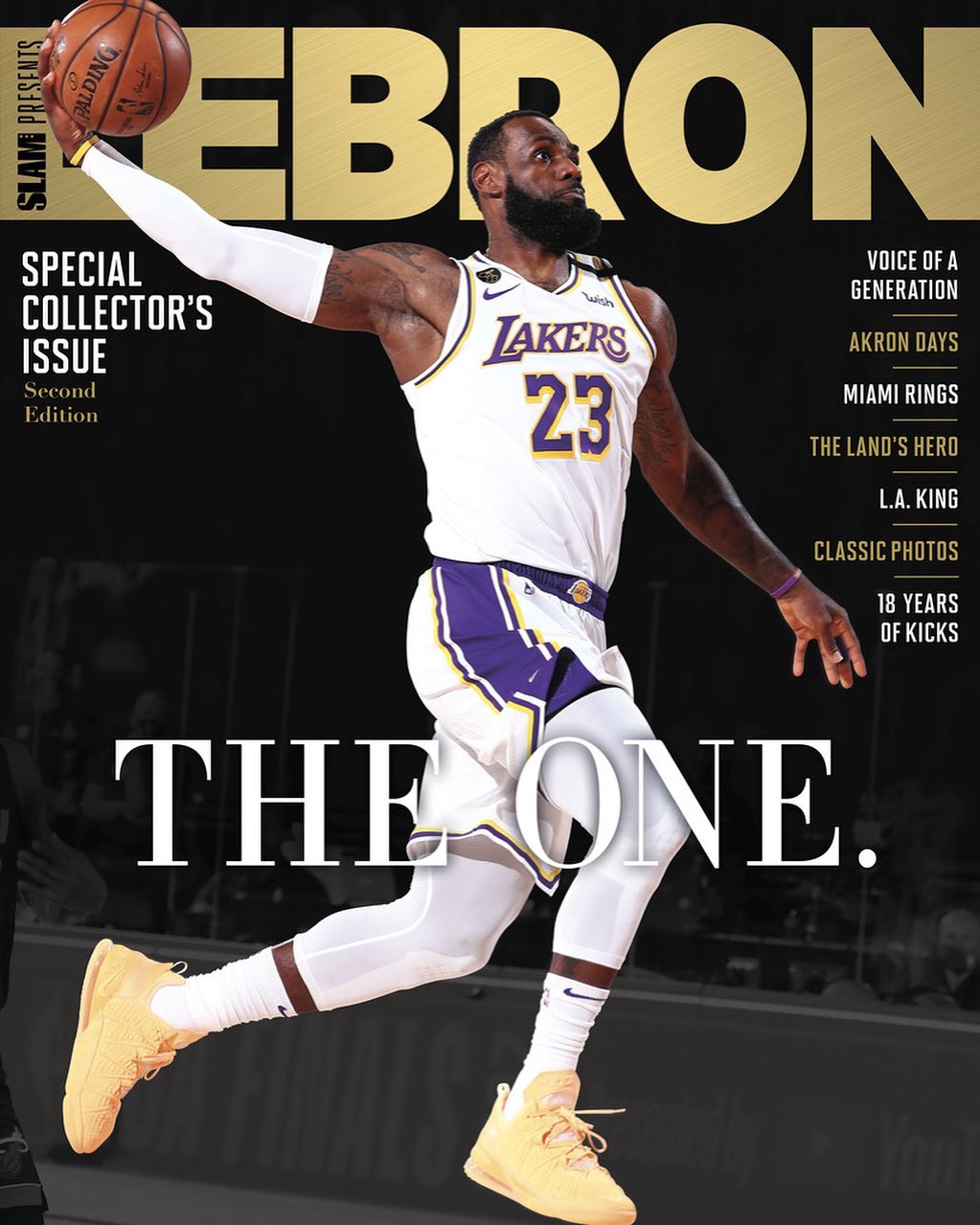 There is another aspect of LeBron's influence that is often under-discussed. By choosing to engage with the world and be a voice against police violence as well as for voting rights, he has been able to accomplish two tasks. The first, which happened in the aftermath of the Miami Heat photo, was that his own political engagement created a force field for other players to be able to come out of the political closet, be heard and not face repercussions from management. After all, if LeBron James is speaking out, how can you punish the last guy on the bench or an aging veteran for also speaking their piece?
A younger fan might not believe it, given today's woke, "player-empowered" NBA culture, but this was a League that in the 1990s exiled two players—Craig Hodges and Mahmoud Abdul-Rauf—because they were political athletes who spoke truth to power in a manner that did not go with the NBA's marketing imperatives. LeBron bent the entire culture of the League to his will, making it less about what could be sold and more about what could be told. If the NBA is proud to "stand for something" bigger than the game, they have LeBron to thank for dragging them into the 21st century.
Yes, Adam Silver should get credit for recognizing early in his tenure that he needed to go where the League's best player was taking him, but we should recognize that this was a case of the player leading and the League following. In fact, it is difficult to imagine this entire bizarrely positive experience in the bubble without LeBron. Adam Silver, Michele Roberts and hundreds of employees should get all the credit in the world for creating a safe space where there would be no positive COVID tests and a legitimately recognized NBA playoffs.
But the way that the League was able to express politics during the play and be seen as a part of the largest social upheaval in the history of the United States—of unapologetically saying that Black lives do in fact matter—is difficult to imagine without LeBron. Hell, if LeBron had sided with Kyrie Irving (not very likely) and said that the bubble would be a distraction from the movement in the streets, there is good reason to think that the season would not have gone forward at all. No LeBron, no NBA.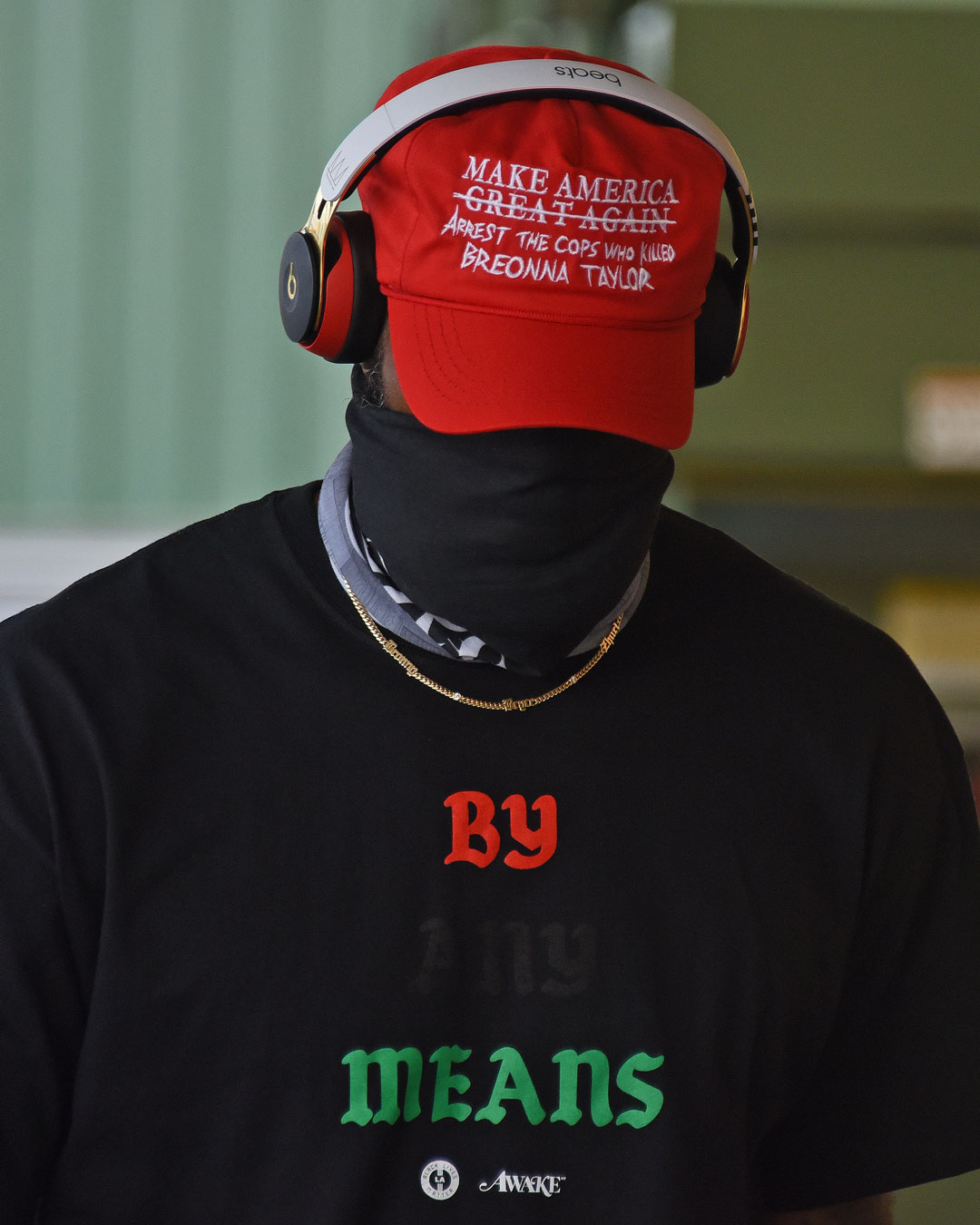 Similarly, when the Milwaukee Bucks, led by veteran George Hill, shocked the world and went on strike before their August 26 game vs Orlando, refusing to take the court following the police shooting of Jacob Blake in Kenosha, WI, there was a question whether the playoffs would even continue. It is stirring that according to all reports, it was LeBron and the Lakers as well as the Clippers who wanted to just ditch the rest of the season.
If LeBron had firmly said that there would be no playoffs, then it is safe to say that there would in fact have been no playoffs. That is important to remember. Even though it was LeBron chasing Michael Jordan's six championships. Even though it was LeBron chasing every playoff record in the books. Even though it was LeBron with perhaps the most to lose, he was ready to walk. Then, to his credit, he saw that the Lakers and Clippers were in a minority and they made the choice to listen to Chris Paul, listen to the union and continue the playoffs. At the precise moment when LeBron had to surrender his mogul/icon status and become his other identity—the union ballplayer—he wore that outfit and acted accordingly.
There is no question that LeBron has his detractors. He is of a different generation than the younger players in the League. He can, to the rankling of some, carry himself as more of a boss than a player. There are those who resent his power, his sway and his impatient on-court mannerisms. (LeBron would not make a good head coach. Like another player and failed coach with a hoops computer for a brain, Magic Johnson, his impatience would undoubtedly get the best of him.)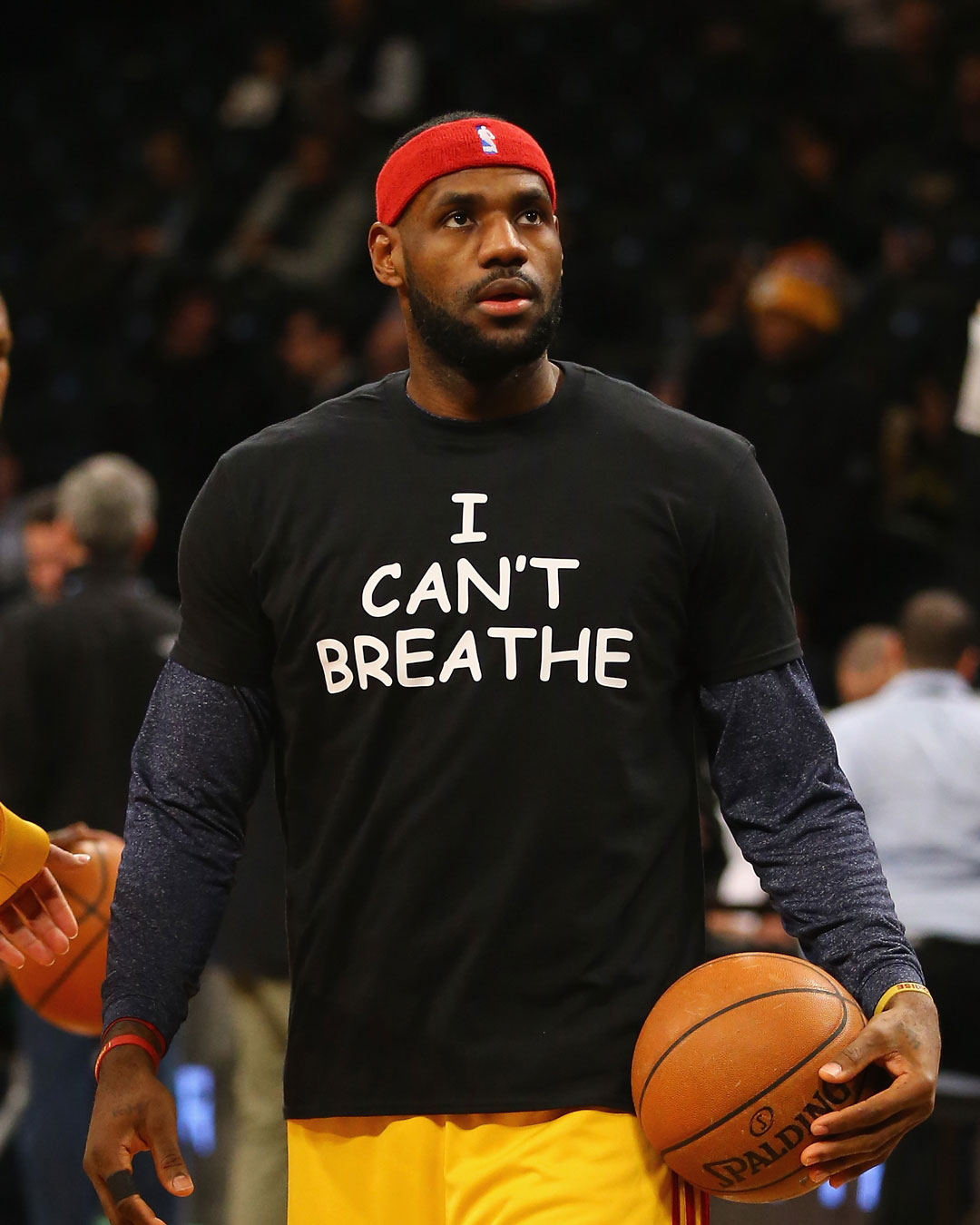 But when Donald Trump took a big shot at LeBron, saying after an appearance on CNN, "LeBron James was just interviewed by the dumbest man on television, Don Lemon. He made LeBron look smart, which isn't easy to do. I like Mike," players and ex-players sprung to his defense. That started with Mike himself, Michael Jordan. His Airness is loath to vocally get involved in political matters, but Jordan said in an official statement, "I support [LeBron]. He's doing an amazing job for his community." Jordan was just the beginning as a floodgate of athletes from Stephen Curry to Nick Young took to Twitter to defend him, with Young saying "LeBron is going to be president someday." LeBron, however, might be the only person for whom becoming president would constitute a demotion.
Players leapt to LeBron's defense because there is an understanding that he has blazed a very particular trail, unique in sports history. He is a mogul activist, someone who is both of his sport but also bigger than his sport. He is able to have mainstream appeal while being unapologetically for Black liberation. He is able to aid his local community in Akron while also having influence globally.
Has LeBron navigated every political pitfall perfectly? Of course not. To hear him speak about China and their oppression of the Muslim minority would be groundbreaking. But when we consider that this is someone who has been in the public eye for 20 years, over half of his life; when we consider that he was called "The Chosen One" before he was old enough to drive a car without a licensed driver in the passenger seat, then one can only tip their hat to the path he has blazed, the influence he has had, and the story he has written.
Dr. Martin Luther King, Jr said, "Let us realize the arc of the moral universe is long, but it bends toward justice." Like a steel rim in a public park, LeBron has used his moral strength to bend that arc and move us closer to a world where justice is more than aspiration but something tangible, something that could be accomplished in our lifetimes. Love him or hate him, he will still be there, all 6-9, 260 pounds, bending that arc into a bridge away from our dystopian present and toward a brighter future.
—
Dave Zirin is the sports editor at The Nation and a contributor at SLAM. Follow him on twitter @EdgeofSports.
Photos via Getty