Chris Rucker is sitting comfortably in his kitchen, wearing a black tee with the Rucker name scrawled in salmon pink cursive across his chest. He's explaining over Zoom how he's been fighting to keep his grandfather's legacy alive since the Rucker brand's initial launch in the late 90's.
Holcombe is the grandfather of streetball. The legendary Rucker Park on 155th and Frederick Douglass Blvd in New York City is named after his incalculable contributions to the basketball community. Even though the hallowed grounds came after Holcombe passed, the Rucker Brand has practically outlived the entire basketball market; their summer tournament predates the NBA's first game in November of 1946 by just a few months.
Although his grandfather passed away a few years before he was born, Chris fills in the gaps with stories from his grandfather's contemporaries, from Ernie Morris to Bob McCullough. He knows just how monumental of an impact his grandfather had on the community.
"You always find out how people feel about you after you're gone right," Rucker says in August. "I've never heard anybody say a negative word about him that knew him back then. That's probably one of my biggest takeaways whenever I talk to people in general. Just the fact that he was well respected, he sacrificed a lot of himself. He sacrificed a lot in his personal life just to help the community out in any way he could."
With that legacy in mind, the Rucker Brand is gearing up for their third relaunch since originally launching their lifestyle basketball brand in the late 90's.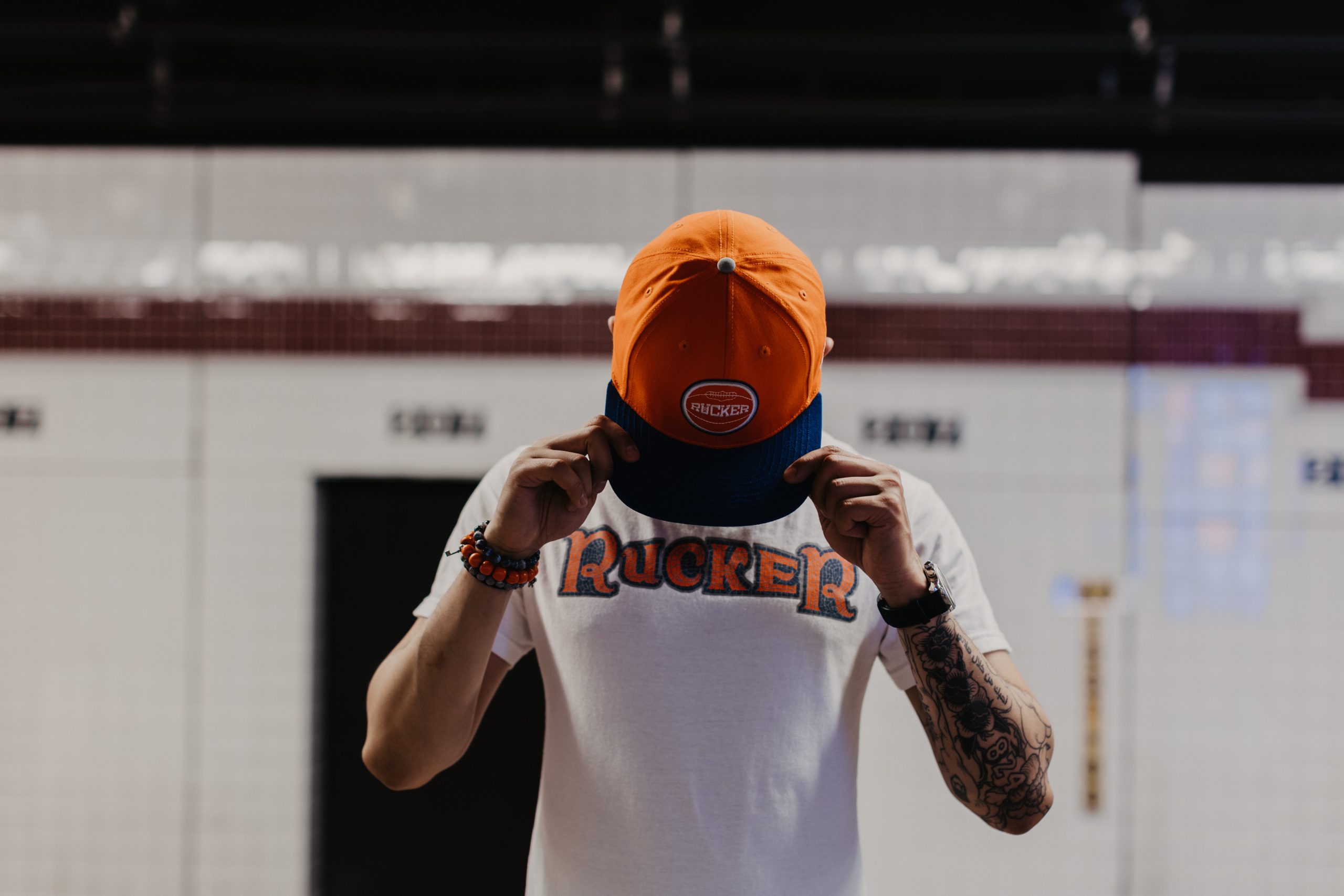 The Rucker name has been sponsoring travel teams, high schools and even players for the better part of the last 25 years, but the turn of the century brought about a new opportunity.
Throughout the past two decades, Chris has been partnering with companies that allow for his family to have control over their own legacy and heritage. Surrounding himself with like-minded people allowed the brand to push the culture forward. That's when co-CEO and co-owner of Rucker Brand Dexter Gordon comes in.
While at a magic show in Las Vegas, Gordon noticed a group of guys rocking Rucker jerseys who happened to be from the manufacturing company the brand was using at the time. A natural connection was sprung and that's when Chris' name came up.
"I didn't even know it was anybody in the Rucker family that was still around," Gordon tells SLAM on the same Zoom call. "So I just started asking questions from those guys. And I said, 'Hey, you know, I'm in New York. You guys are based in Seattle. I would love to work with you guys and kind of be the feet on the ground in New York.' And they said, Yeah, you know, Chris Rucker lives in Brooklyn. I was like, 'Oh, really?' So when I came to the magic show, I linked up with Chris."
That moment laid the groundwork for what Rucker Brand is today. After moving on from a Seattle-based manufacturing company that worked with the brand through the 90's, the co-owners decided going out on their own was best for the legacy of the brand and shortly after filed for a trademark.
The owners then partnered with Masterpiece Apparel in the early 2000s. Yet, they quickly realized how much control over the culture Rucker Brand had, not only in New York but throughout the country. It seemed that every brand the two teamed up with either only wanted to take advantage of the culture for a short period of time, or didn't allow for the Rucker family to be completely involved in the process. There were more than a few growing pains.
In the summer of '02, Rucker Brand had their second relaunch with Stall & Dean. After a 10-year run and still more growing pains, Rucker Brand stepped away from its partnership.
"In the beginning, a lot of people just thought Rucker was a New York thing," Gordon says. "But Chris and I had the vision to know this, this is a global thing. And we want to really turn this into a basketball lifestyle brand."
Holcombe first hosted the inaugural Rucker Park Tournament in the 1950s. Now a Pro-Am for the city's best and brightest, the years following the brand's second relaunch saw spectators crowd into 155th and Frederick Douglass rocking Rucker Brand jerseys, shorts and tees.
"We just felt, okay listen man, we know we got this name and credibility all over the world," he adds. "We know the heritage, the history of it, and what it means to the culture and the new generation. So we just decided, we gonna do it on our own."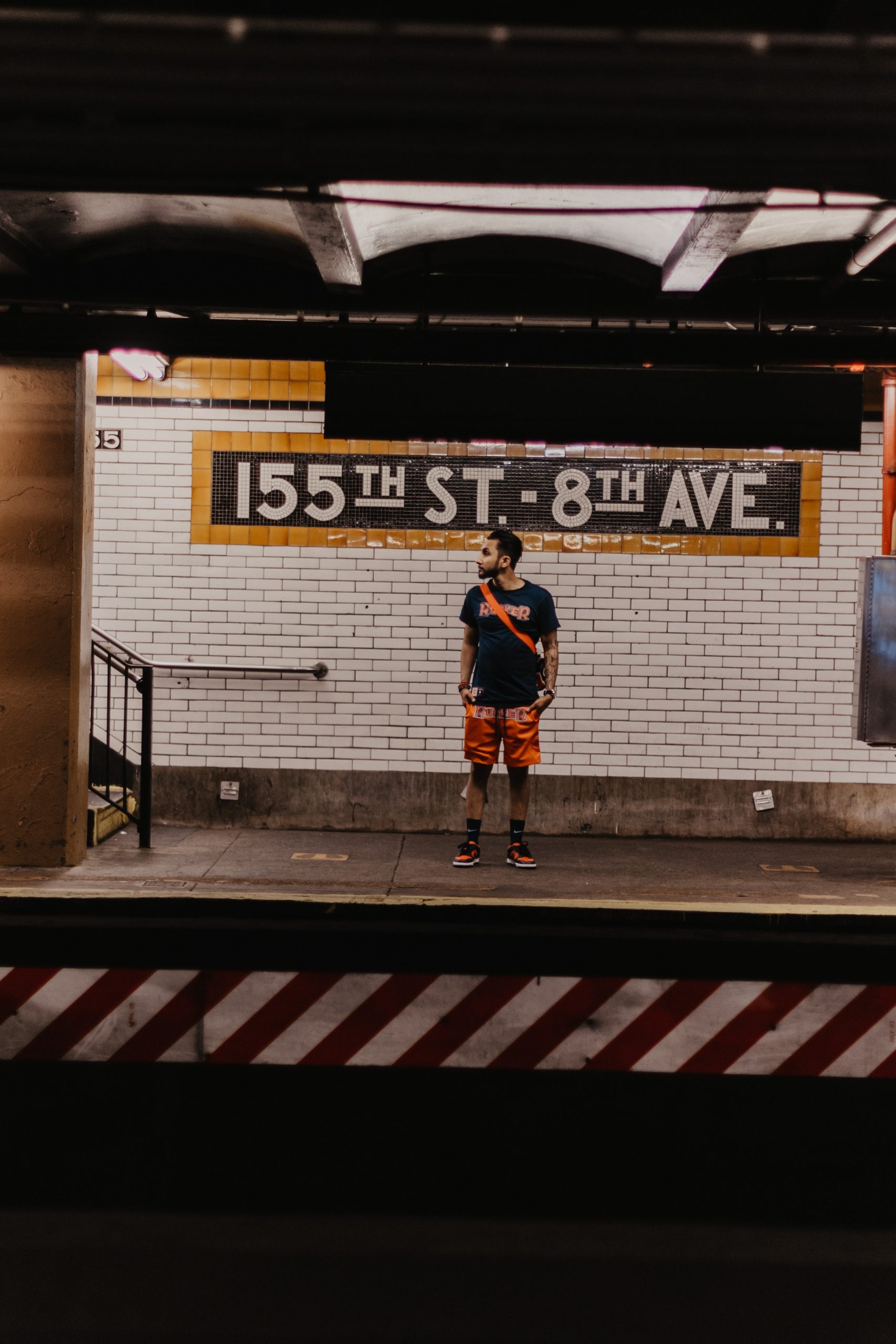 The four representatives from Rucker Brand—Rucker, Gordon, senior designer Rez Ahmed and Rikers El, Head of marketing—are all chopping it up via Zoom about the brand's third relaunch that took place back in June of 2021. It's not a coincidence that all of them are rocking Rucker gear. It's an organic culmination of the brands history; from Dexter's black Nike tee that pays homage to KD's 66 points at the Rucker a decade ago to Rez Ahmed's navy blue mosaic Rucker tee that dropped a few months back.
As 90's hip hop culture continues to run rampant, coupled with the game of basketball being as globally accessible as ever, they all know that this is the perfect time for a revitalization.
"What we focus on with our brand is the authenticity of everything we put out," Ahmed tells us. "Everything we do is organically and authentic from what the thought process is, the execution, where it comes from, where the roots are from."
Rucker Brand's Mosaic Collection dropped in June exclusively at five Foot Locker doors in NYC and on their website. The line pays homage to the journey each NYC hooper or spectator takes to get to the famed park. They've taken inspiration from the mosaic tiles that make up subway station signs throughout the city and incorporated it with colors that are aesthetically synonymous with the city, navy blue and orange.
"Everything we do is finessed in the way where the brand feels very authentic," Ahmed says. "And you feel like you've got a little piece of Rucker Park and the hallowed grounds with you every time you rock a hat or a shirt, or whatever we put out. So that aspect is always pure and authentic whenever we drop stuff."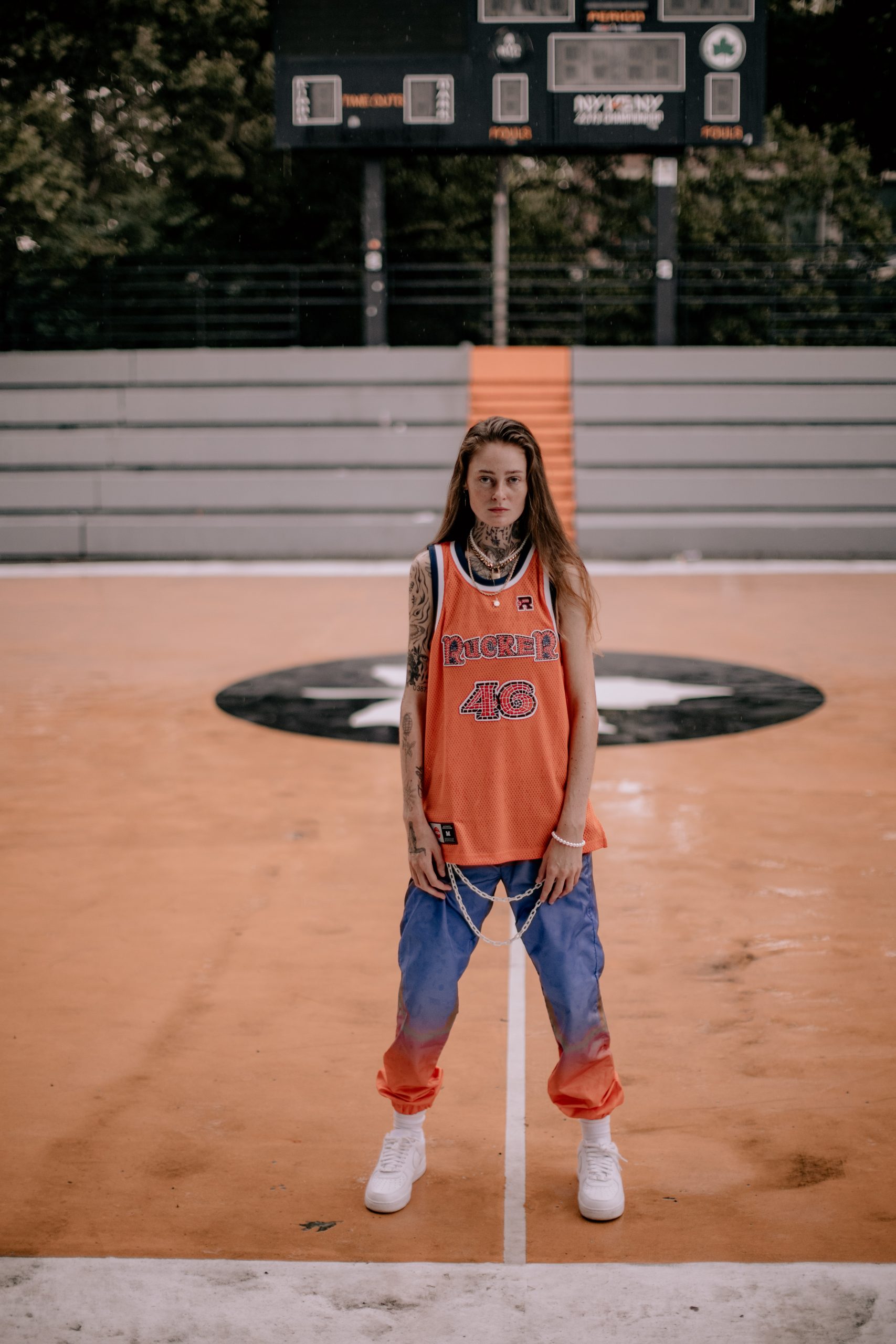 When the collection initially dropped in stores, Rikers El saw firsthand how global the brand truly was:
"We went to the Times Square store one time. I saw two people outside with the shirt on and of course I had the shirt on so we were looking at each other like, 'How we all got the same shirt on?' And the lady goes 'Oh I actually just visited the Rucker Park', and these are people with a European accent," he says. "So I used the #RuckerPark on Instagram just to see if I can see what tourists are visiting the park and you'll see quite a few tourists that hashtag Rucker Park. And these are people who are not even in basketball gear. It's a part of New York, of basketball. It's an institution of life and legacy and about giving back."
While Rucker is a brand, its mission doesn't stop there. They are the living representation of an idea, a way of life, the notion of being of service. A legacy.
"Other companies have brands right? Every company has a brand that they want to protect," Chris Rucker says. "The NBA is famous for that, the NFL is famous for that, but we have a legacy. And therein lies the difference. We're going to treat it like we have a legacy. We're also going to treat it like a brand, but at the end of the day, it's still a legacy."
---
Jared Ebanks is an editorial intern at SLAM and a senior at the University of Illinois at Urbana-Champaign. Follow him on Twitter @JaredEbanks.
Photos taken by photographer Fahad Malik. You can follow Fahad on Instagram @fahadmalik.