In honor of this years NBA All-Star festivities, this story appears in SLAM Presents All-Star Vol 2: The Land. Shop now.
For Mari Bickley, things started early. She received her first DI offer, from Akron, as a sixth grader. Ohio State then followed when she was in seventh grade. It's not often that you have a player who already holds high major offers two years before even stepping foot inside a high school classroom. It's even less often to have an elite hooper make their school choice solely based on academics.
"I'm really big on education. I value that a lot because I know eventually one day this basketball is going to stop bouncing," the 5-11 junior says. "I am a straight A student, so Laurel [School] really caught my attention. After that, I started looking into their basketball team and realized that they have a really strong program, so I got lucky there."
Laurel got lucky, too. Bickley makes the hour-plus commute from Akron to the private Shaker Heights school daily on the bus. Success has followed. Laurel made the OHSAA Elite 8 during her freshman year and returned with a Final Four appearance last season. As of press time, she was averaging 20 points and 5 assists per game. With plenty of team and individual accomplishments already under her belt, there's been no shortage of love from the NCAA's finest programs.
Ohio State, South Carolina, Kentucky, Michigan State, North Carolina, North Carolina State, Mississippi State and LSU are among the teams to make offers to Bickley, but there are some dark horses in the recruiting battle, too.
"I'm heavily thinking about Ivy League schools, which may be surprising to most people because they don't understand how important education is to me," the 16-year-old says. "Harvard, Princeton, Columbia have all been recruiting me and I have visits planned."
She adds: "I had to have my coach reach out to the Ivy League schools to let them know that I was seriously interested. It is hard because many coaches don't know that a lot of really good basketball players are also really good students, so had we not done that, they'd probably have never called."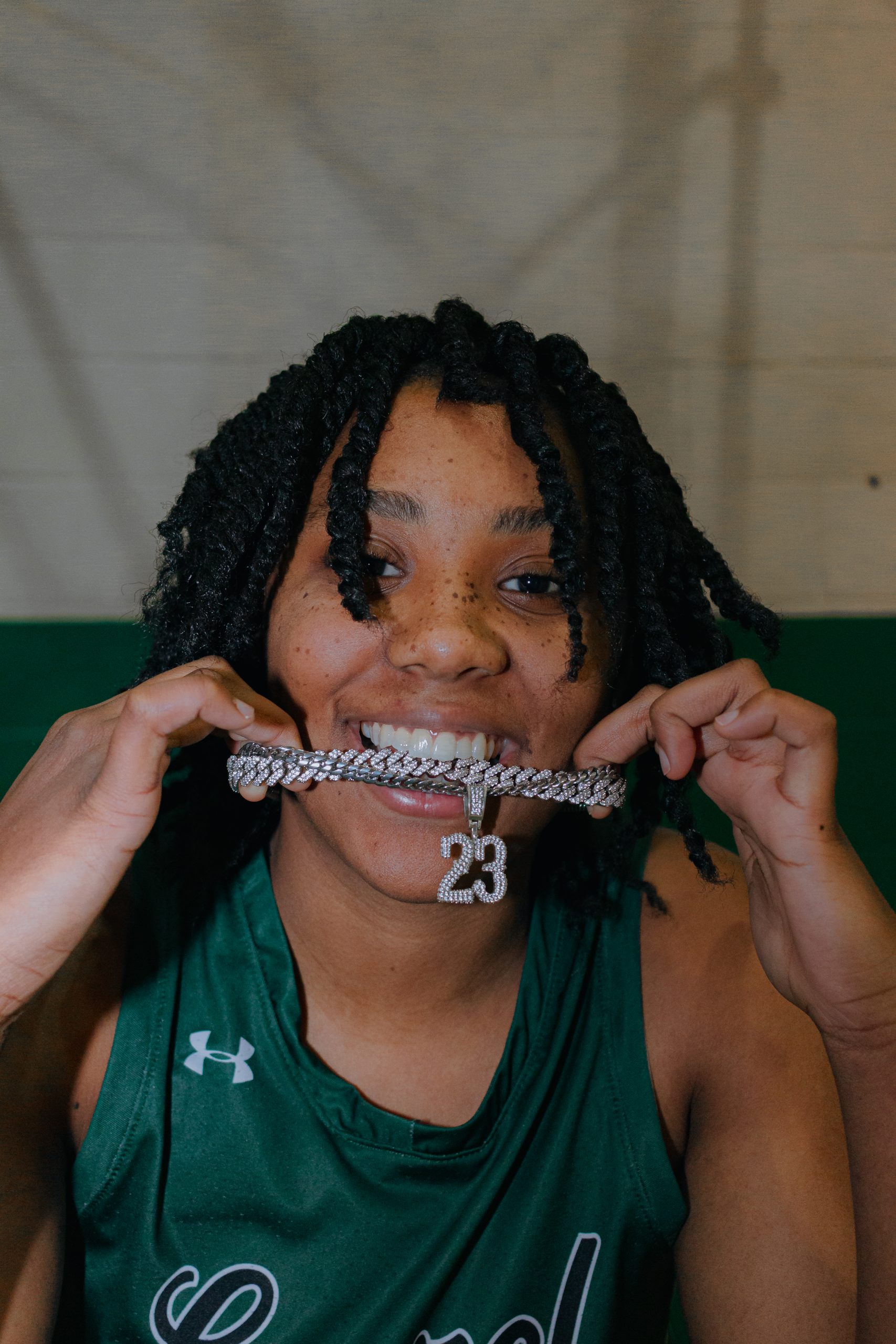 With a style of play that resembles today's top scoring PGs, Bickley brings the best of both worlds to her game. She rocks a wicked crossover that can easily collapse any defense, has range well beyond the three-point line and has a basketball IQ and court vision that extends far beyond her years. However, creating for others is what she really loves. "I've always been a pass-first guard and really enjoy making nice passes, but I can also get to the basket and score."
A student of the game, Bickley credits South Carolina's Zia Cooke and Florida Gulf Coast's Kierstan Bell as two hoopers who have had a profound impact on her. In fact, she's been able to develop a really tight bond with Cooke and is going to hoop for her old AAU team, Sports City U, this spring.
"I used to watch Zia's highlights all day, so it was great to get to know her," Mari says with a laugh. "A while back, I got to meet her, and ever since she's really been a mentor to me. I went to a ton of her games in high school and we've kept in touch."
Mari is leading the way for the next wave of female hoopers in Cleveland and the media is starting to follow. Videographers have been on the baseline for her games ever since her freshman season, and the love isn't going to stop anytime soon.
"It has been crazy, the way that the girls' game has gotten so much more publicity over the years," Bickley says after going viral with her performance at Sonny Johnson's NEO Youth Elite Camp. "It makes us just want to work that much harder because we've been wanting it for so long. Now, we're finally getting it."
---
SLAM Presents All-Star Vol 2: The Land is available now!
---
Portraits Courtney Payton.