"If I had a dollar for every time somebody made a Michael Jordan joke, I'd have as much money as Michael Jordan."
That's a quote from Michael Jordan. No, obviously not that Michael Jordan. The other one—the 40-year-old Regional Senior Vice President for iHeartMedia based in Lexington, KY, with the social media bio that reads: "An ordinary man with a legendary name."
That Jordan actually did cross paths with the NBA Hall of Famer. They overlapped at a resort in Las Vegas and Michael (I'm talking about the iHeartMedia VP, stay with me) kept getting calls to his room confirming reservations that His Airness had made. The Michael Jordan returned to the same hotel about a month later and the front desk made a crucial mistake.
"Somehow his credit card and my credit card got swapped," the iHeartMedia Michael tells SLAM. (We connected via LinkedIn, where there are exactly 100 pages worth of Michael Jordan profiles.)
"At 5:00 am on a Sunday morning, I have the credit card company calling me, wanting me to authorize these massive charges. The charges they were trying to push through were six figures."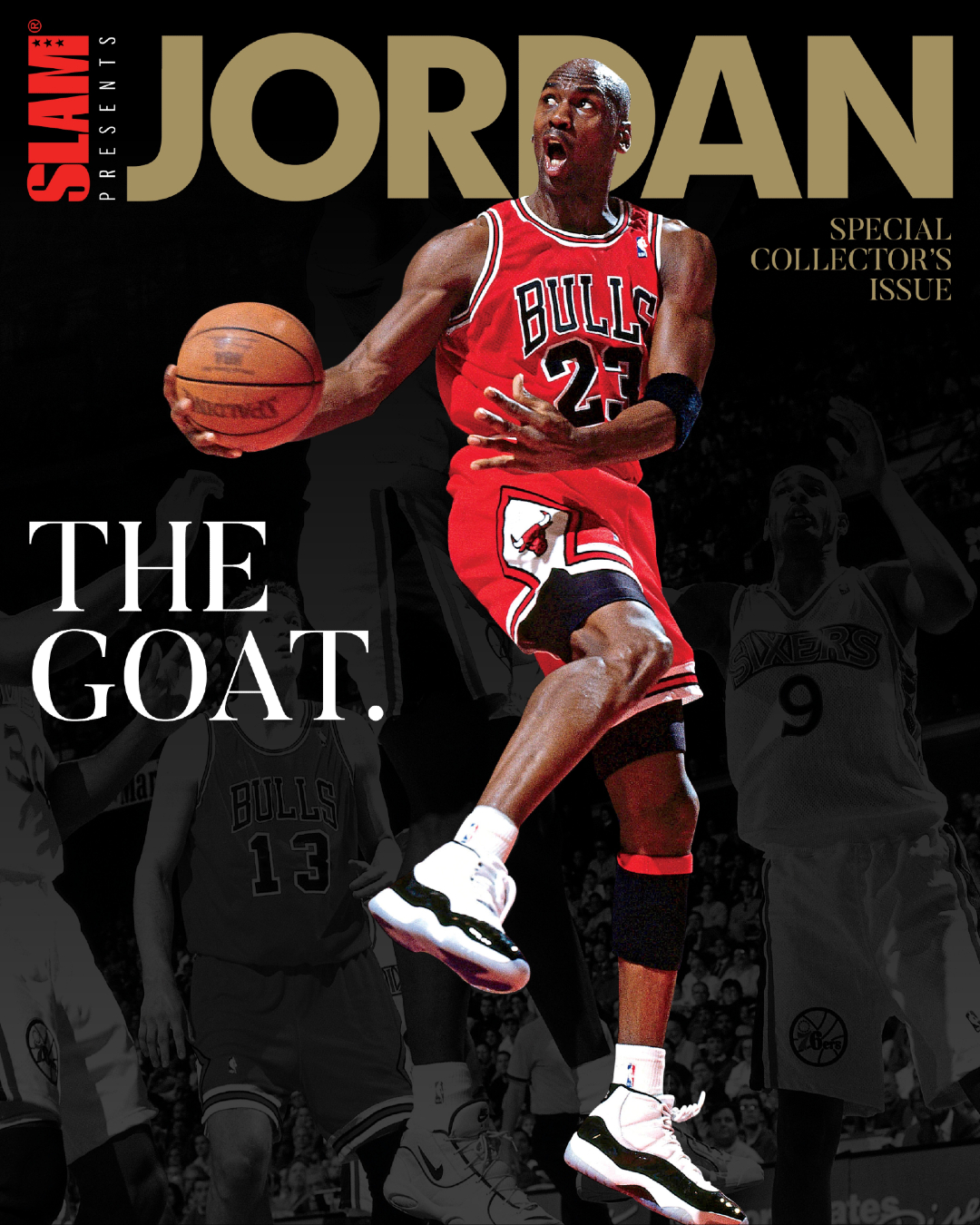 TMZ reports confirmed it was the Chicago Bulls legend out on another golf retreat, but it was Michael Jordan in Kentucky who was picking up the tab. So yeah, the card was quickly cancelled.
You often hear people say, "There's only one Michael Jordan." That's actually far from true. The most reliable online database suggests there are over 3,000 Michael Jordans in the United States alone.
What's true, however, is that the one Michael Jordan you've likely heard of does shape the experience for all the others.
Take Michael Jordan, the 34-year-old data scientist from the Bronx. When he was in basic training for the military, the drill instructors used to make him sing "I Believe I Can Fly" from Space Jam.
Then there's Michael Jordan, the 38-year-old contractor whose parents are both from Ecuador—"I'm really not sure how the last name even ended up down there," he says. He's accustomed to it now, but admits "it's a bit unnerving" whenever someone calls his name in public. Just imagine the stares. (The same sentiment applies for whenever a Michael Jordan hands his ID to a bartender or introduces himself on the phone. Yeah… that's me.)
And consider Michael Jordan, the 30-year-old self-described "cyber security nerd" who's working to start a software company. This Michael Jordan was previously in sales and…
"I would occasionally send 'autographed' basketballs to prospects or customers that I thought might find it amusing," he explains. "Chicago was part of my territory so you can imagine all of the comments I got about my name. I think it was helpful, though. If you lived in New York, I bet you'd rather buy from a guy named Derek Jeter than Tim Smith, right?"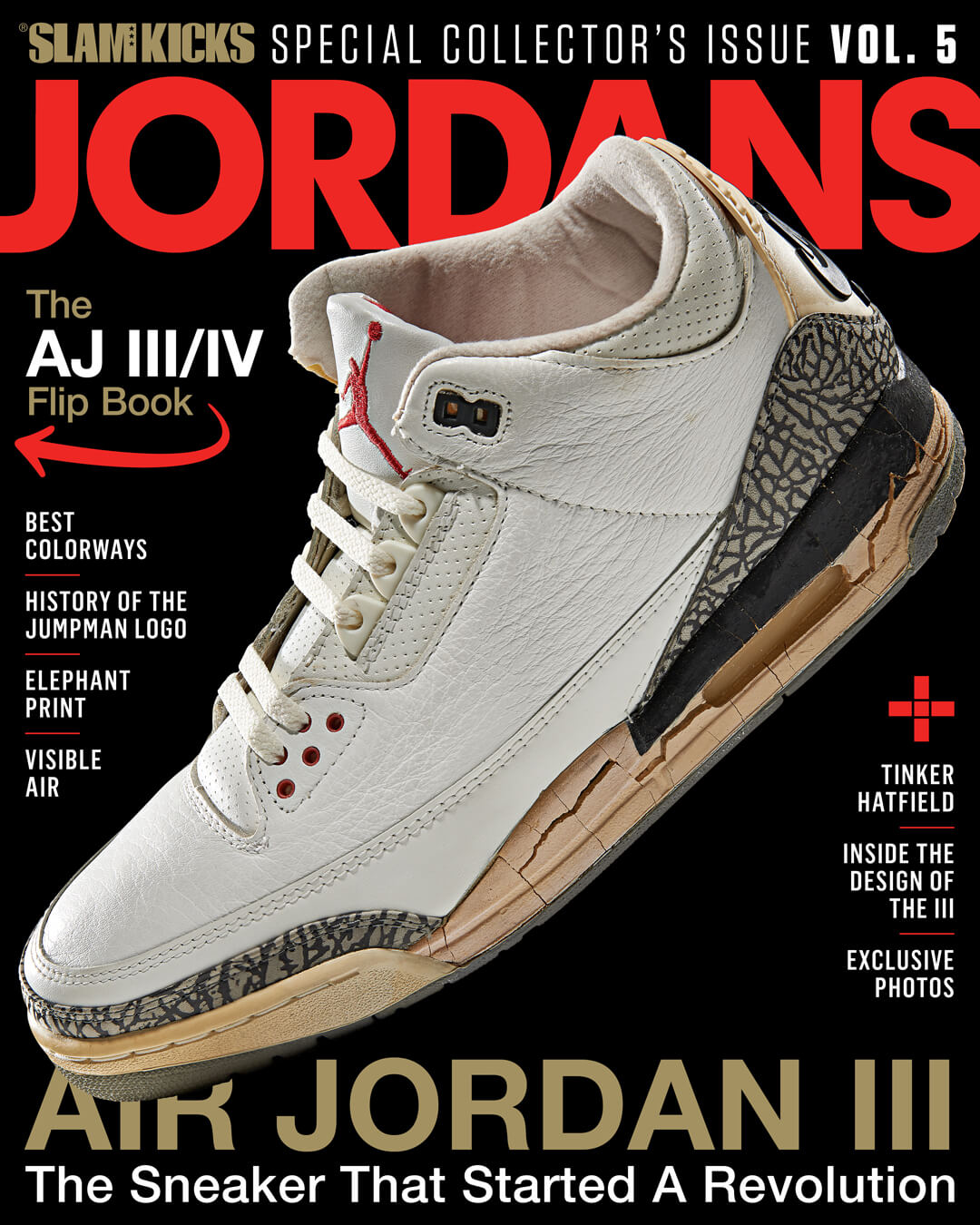 So yeah, there are advantages to having the name. Michael Jordans occasionally get upgraded without consideration for the fact that there are, you know, more than one. Restaurants prepare for the basketball player and end up with the guy from down the street. By then, it's too late to fall back on arrangements. Disappointment for the waiters and managers, sure. But gratification for Michael Jordan. (According to the people I interviewed, the famous ESPN commercial that depicts interactions like these was pretty spot on.)
"When we travel, all my friends are like, 'Hey, put the reservation under your name so that we get first class treatment,'" says Jordan with iHeartMedia. "If I could ever meet MJ, I'd thank him."
It can be annoying at times, no question. Michael Jordan, the 42-year-old Dean of the Chapel at Houghton College, hears the jokes weekly. (Knowing the confusion I'd elicit in my story by referring to several people with the same name, the Dean offered this: "I'm kind of, like, a campus pastor, so feel free to call me a pastor if that's helpful." Yes, Pastor Jordan. That's incredibly helpful.)
Do you play basketball? people ask him.
Ha!
I thought you'd be taller.
Pastor Jordan is actually 6-3. Only three inches shorter than MJ.
Mike Jordan, an NFL cornerback who's played for the Rams, Browns, Giants and Titans, was actually named after the NBA superstar. He was born in 1992, not long after the second championship. (We'll refer to him as Mike J, as many of his teammates do.)
"My oldest brother, he's the one who named me," Mike J says. "He's 42 now. He thought it was clever to name me Michael Jordan."
The jabs used to get to him. Now, it's whatever.
I bet you sure wish you had his money, huh?
He hears that a lot.
You got more hair than we thought you'd have.
Very funny.
There's another Michael Jordan in the NFL, a 22-year-old offensive tackle for the Cincinnati Bengals. Both his father and grandfather are also Michael Jordan. Growing up, he went by his middle name (Donovan) up until he saw Space Jam. Then he insisted on sharing some of the glory of conquering the Monstars.
"I was like, You know what, this guy is pretty cool," Jordan recalls. "The first day of kindergarten, I said, 'My name is Michael. Everybody call me Michael Jordan.' The most important thing when I was a kid was watching the movie Space Jam and seeing him save the Looney Tunes."
He's still Donovan to family and goes by a plethora of nicknames on the field ("Jordan," "MJ," "Big Mike"), both as a member of the Bengals and during his college career with the Buckeyes.
Once, when he was a freshman at OSU, Michael volunteered to order the food for a Super Bowl party.
"I ordered online and put my name in and the delivery address," he explains. "Quite a lot of time had passed and the food wasn't there. I called the place and said, 'Hey, I placed an order for Michael Jordan.' And the guy on the phone, I could tell he ran the place, said to me, 'Quit bullshitting me. I got a bunch of orders. It's Super Bowl Sunday. Your name's not Michael Jordan. Your order has been cancelled.'"
They ended up with frozen wings from the local CVS. Not ideal for the Super Bowl.
Big Mike actually sees his name as a source of inspiration: To pursue greatness, to be his own Michael Jordan.
"My goal, to separate myself from the NBA Michael Jordan, is to become immortalized just like how Michael Jordan is with basketball," he says.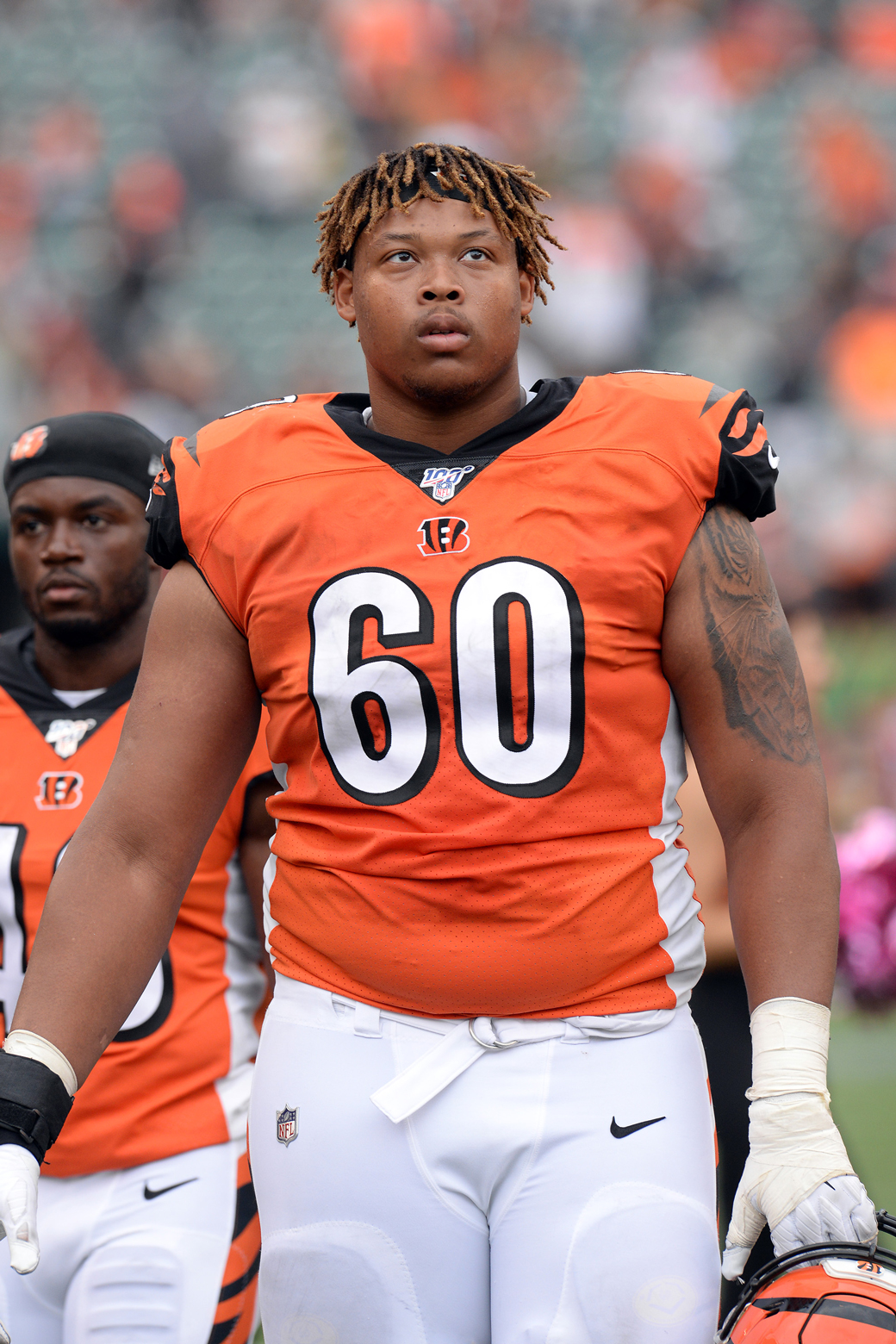 "When people hear the name Michael Jordan, they expect the best," iHeartMedia MJ reinforces. "I think that's a motivating factor there."
Motivating, sure. Daunting? Well, maybe a little. Worth noting, however: Michael Jordans don't seem to view their name as a burden. They don't want to run from it. They don't want to hide from it. On the contrary, they embrace it.
Many like it for the primary reason that it's a conversation starter. And, of course, it stands out. People remember it.
"I am not a very sociable guy and would probably be easy for people to forget if I didn't have a famous name," the aforementioned cybersecurity expert says. He does note that his younger brother, who went through a multi-year period being called Scottie Pippen, has probably had it worse than him.
"Since I'm pretty extroverted, I like having an easy entry into conversation with people," Pastor Jordan reiterates.
None of the Michael Jordans I spoke to have considered changing their name or adding an element to differentiate themselves. One has the middle name Bradley and points out that it wouldn't really improve things to go by Michael B. Jordan—shout out to the actor. "I can only imagine that there will be a pop singer in a few years named Michael Bradley Jordan and I'll be further demoted," he jokes.
The comments here and there aren't enough of a bother. It'd be another thing if they could never successfully complete a pizza order.
The name they sign on checks—or the occasional napkin just to mess with someone—can be inspiring; but for most, it doesn't carry pressure along with it.
"I'm not trying to chase anything he did," Mike J says. "We're two totally different people."
"I've never felt any kind of pressure because of the name," data scientist Jordan says. "When I played IM basketball in college, my team always liked to brag that they had MJ on their team, though."
"I don't feel pressure to live up to my name," cybersecurity Jordan adds. "I mean, it's Michael Jordan. I doubt I'll ever reach a point where 97 percent of the world knows my name, my net worth is over $1 billion and I own an NBA team."
If only he had a dollar for every time somebody made a Michael Jordan joke…
—
Alex Squadron is an Associate Editor at SLAM. Follow him on Twitter @asquad510.
Photos via Getty.